CAGAYAN DE ORO CITY, PHILIPPINES — On Monday, September 12, Mayor Rolando' Klarex' Uy said that Cagayan de Oro now considers it optional to wear face masks in non-crowded open spaces and places with adequate ventilation, according to the president's new order.
Despite apprehensions of local health officials, Mayor Uy stated that the local administration would follow Executive Order No. 3 of President Ferdinand Marcos Jr. The EO makes face masks use outdoors optional in well-ventilated and non-crowded areas.
After Malacañang announced the president signing the EO 3, Uy released a statement, "As we make progress in the fight against the COVID-19 virus, it is logical to ease some of the quarantine restrictions as we transition to the new normal and restart the economy gutted by the COVID-19 pandemic."
Mayor Uy also said the city's Covid-19 response would meet government-mandated vaccination targets and the enforcement of wearing face masks.
He added, "The primary focus of our Covid-19 response is to meet Covid-19 vaccination targets. Covid-19 vaccines give real protection against the virus…we will diligently enforce the rule on wearing of face masks as mandated by EO3 in settings where physical distancing cannot be maintained like (poorly ventilated) indoor spaces and public transportation."
Profits had been halted when the government enforced strict health rules and quarantine restrictions during the first two years of the pandemic, to which the Mayor said the optional use of face masks would encourage Cagayan de Oro's economy.
Authorities would continue enforcing health protocols, especially for the elderly and people with comorbidities. For example, in enclosed places where crowding occurs, senior citizens and those with comorbidities "must wear masks for their protection," city health officer Dr. Rachel Dilla said.
Dr. Dilla said that the virus still threatens the public, "We are still in a pandemic, and that's why we need to adhere to minimum public health protocols. The wearing of masks will protect us from not only COVID-19 but also other respiratory diseases."
With PBBM's executive order, City Health Office resident epidemiologist Dr. Teodulfo Joselito Retuya Jr. said the city should ramp up its vaccination efforts.
As of September 12, data from the city hall showed that 584,578 of 604,953 individuals had received the first two COVID-19 doses, accounting for 92.31% of the target vaccination population. Of the vaccinated, only 161,969 people, or 26.77%, have received their first booster shots.
Dr. Retuya encouraged unvaccinated residents to complete their primary and booster shots while urging the city to intensify vax drives.
During the Covid-19 response briefing, Dr. Retuya Jr. said, "We're asking our city residents to still comply with minimum public health standards (amid an executive order allowing the optional wearing of face masks outdoors) such as wearing of face masks indoors, physical distancing, and hand hygiene. This compliance should be both an individual and collective commitment."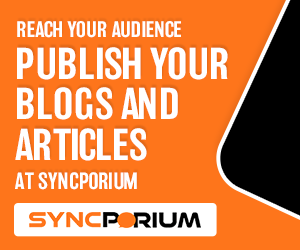 Dr. Retuya's statement was released hours before President Marcos Jr. issued the executive order.
"Based on our data, we still have to complete our vaccination targets (as mandated under the national government's PinasLakas program)..we should intensify our vaccination, and we still have to find more ways to encourage our seniors (to complete their vaccination, including their primary and booster shots)," Dr. Retuya said.
CHO (City Health Office) data showed that more than five thousand seniors have yet to receive primary or booster vaccine shots. However, since the government launched the nationwide PinasLakas vaccination program last July 26, more than 80 seniors in the city secured their primary shots this September.
"God forbid that if these seniors contract Covid-19, they will develop moderate to severe symptoms..we are also inviting parents of children aged five years old and older to bring their kids to get vaccinated in city-managed sites and barangay health centers," Dr. Retuya said.
The city hall has resumed its daily vaccination to fast-track vaccination. At the same time, to entice those still unvaccinated, the allocation for a monthly supply of vitamins and a few kilos of rice was approved by Mayor Uy. – WhatALife!/Zed
---
Also read: CdeO reported 8 new COVID-19 cases; active cases at 51