SEOUL, SOUTH KOREA — BLACKPINK unveiled their plans for the upcoming months in a teaser video on Sunday, almost two years after being inactive as a group.
Watch the teaser below:
In the 30-second "Born Pink" teaser, fans are treated to surreal visualizations of dark pink haze while a powerful instrumental dance rhythm plays in the backdrop.
The teaser includes a loud, Latin-style guitar lead and a sharp, clap-heavy beat building into a fake-out drop while modulated voices chant "BLACKPINK!"
It also highlights the first few stages of BLACKPINK's new era's timeline, confirming that the album's first single would be released in August, followed by the release of the complete album in September.
The official comeback announcement teaser reportedly received more than a million views in less than an hour, according to the Korean entertainment website allkpop.com.
BLACKPINK's music video for their most recent single, "Ready for Love," was released last Friday, and the Born Pink teaser follows closely on its heels.
Beginning in October, BLACKPINK superstars Jisoo, Jennie, Rosé, and Lisa will go on a world tour.
BLACKPINK will embark on a world tour that will be "the largest and grandest world tour in the history of K-pop girl groups till the end of the year along with their return and large-scale initiatives deserving of that position," according to an earlier statement from YG.
BLACKPINK initially debuted the song at their recent in-game event for PUBG Mobile, named The Virtual, which saw the members singing a medley of their classics through their virtual counterparts.
BLACKPINK, best known for a series of songs, including Ice Cream with Selena Gomez and Sour Candy with Lady Gaga, released their first full-length album in October 2020, along with the single Lovesick Girls.
According to Billboard, it is officially the Korean girl group's best-selling album and the first to sell millions of copies.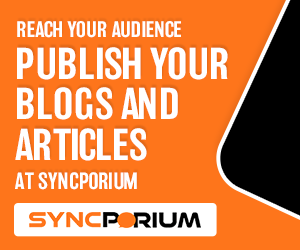 BLACKPINK's comeback
When rumors suggested that a new album may be released "as early as June," word of BLACKPINK's return initially spread back in April. YG denied the reports of an album dropping so soon but said that BLACKPINK was getting ready to make a comeback.
Jennie was also teased at that return when she appeared as a guest on the Game Caterers YouTube channel in March of last year, saying: "BLACKPINK is also making a comeback shortly. Since I'm the sole representative of [BLACKPINK] present, I'm not sure whether I'm authorized to say this, but I'll say it nevertheless. Please anticipate it. I appreciate it a very lot."
Ryan Tedder, the lead singer for OneRepublic, has hinted at a forthcoming collaboration with BLACKPINK, which is likely to appear on the duo's future album. – WhatALife!/Brix 
---
Also read: WATCH: BLACKPINK X PUBG MOBILE – 'Ready For Love' Music Video