They say it's the most misunderstood signs in the zodiac. But don't be intimidated by the Scorpios, guys! They may be cool, calm, and collected — but that doesn't mean they're all bad. This time around, it's Scorpio season, and what better way to combat anti-Scorpio sentiment than learning about some chill Pinoy celebs who fall under the sign of the scorpion?
Scorpios are the eighth sign in the yearly procession of the Western zodiac. As its name suggests, it's associated with the scorpion. According to the Encyclopedia Britannica, "[Scorpio's] representation as a scorpion is related to the Greek legend of the scorpion that stung Orion to death (said to be why Orion sets as Scorpius rises in the sky)."
Scorpios are passionate and ambitious, which sometimes makes people think that they're fire signs. This is not true. In fact, Scorpio is one of the three water signs of the zodiac! As they're associated with water, Scorpios are incredibly intuitive. Also, they're pretty enigmatic and aren't the type to bare all to everyone they know. This makes Scorpios very alluring to others! If you have the great luck of being a Scorpio's bosom buddy, you'll find that they're loyal and committed, with a connection that goes soul-deep. And if you have the extreme luck of becoming a Scorpio's beloved one, you're in for a real treat. But just like everyone, Scorpios have good days and bad days. On bad days, they need to have everything under control, and sometimes, the need for control can get a bit extreme.
---
Here are some extra quick facts about Scorpios:
Birthdates: October 23 – November 21 (approximately)
Element: Water
Color: Red, Maroon, Black, Brown
Anatomy: Spine (especially the base)
Metal: Iron
Planet Ruler: Pluto, Mars
Greatest Overall Compatibility: Taurus, Cancer, Capricorn
---
Vilma Santos | 3 November 1953
Vilma Santos-Recto is an actress turned politician. Her illustrious acting career started as a child when she accidentally auditioned for and won a part in Trudis Liit. As a result, a young Vilma was named Best Child Performer by the FAMAS Awards in 1963. It would be the first of Vilma Santos' many awards. Santos-Recto has so many films under her belt that they could be an article on their own! Santos has starred in hits Lipad, Darna, Lipad!, Dyesebel at ang Mahiwagang Kabibe, Kampanerang Kuba, and Dekada '70. This isn't even counting her television roles! Special mention also goes to Santos-Recto's self-titled variety show Vilma, of which she was the host from 1986 to 1995.
As for her political career, Santos-Recto made a splash as Lipa City's first lady Mayor. She would serve as Mayor for three terms. Then, upon being barred from a fourth term, Santos-Recto ran for and was elected as the Governor of Batangas — the area's first lady governor, in fact! She served as Governor for three terms. Afterward, Santos-Recto became the First Representative of the 6th District of Batangas. She would later serve as chairman of the Committee on Civil Service and Professional Regulation, among other posts.
Ai-Ai delas Alas | 11 November 1964
Ai-Ai delas Alas is a comedienne and actress. Before being catapulted into stardom, she was a stand-up in Metro Manila bars. She got her start by hosting shows RSVP, Lunch Date, SST: Salo-Salo Together, and Eat Bulaga! She received great fame for starring in the 2003 film Ang Tanging Ina. Delas Alas was also the main character in Volta. Also, she had roles in the remakes of Bituing Walang Ningning, as well as Dyesebel. Ai-Ai also appeared on the GMA Pinoy TV channel. In addition, delas Alas is a producer and co-produced Enteng ng Ina Mo, Sisterakas, and Kung Fu Divas. She also briefly managed Ex Battalion. Also, Ai-Ai was even awarded the Pro Ecclesia et Pontifice, an award given to laypeople with significant contributions to the Catholic Church.
Christopher de Leon | 31 October 1956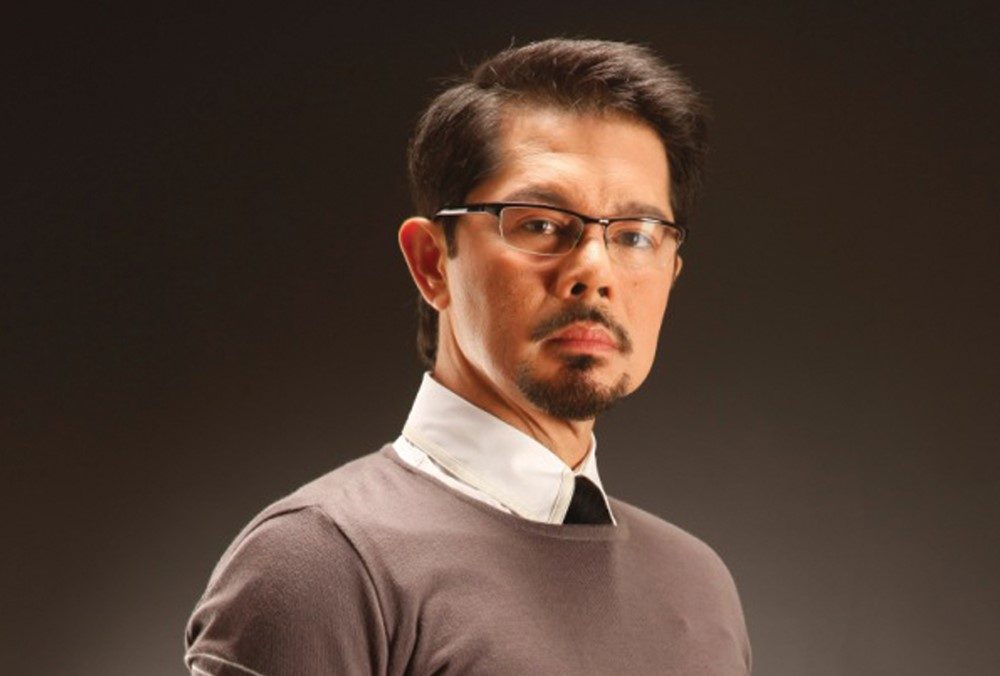 A Filipino with German-Jewish heritage, Christopher de Leon is another illustrious Scorpio! De Leon started out with several roles in some 70s movies such as Tinimbang Ka Ngunit Kulang and Ganito Kami Noon… Paano Kayo Ngayon? Adding onto his active and long-spanning filmography from the 80s to the 90s, de Leon was part of the all-male comedy-variety series Goin' Bananas. Also, Nora Aunor guest-starred in Goin' Bananas later became de Leon's ex-wife. De Leon would later star in Mars Ravelo's Darna, but he is also famous for being in the drama TV series Maging Sino Ka Man. In addition, he had a more recent role in Smaller and Smaller Circles. In 2010, de Leon became a board member of Batangas' 2nd district.
Karen Davila | 21 November 1970
A graduate of Mass Communication from UP Diliman, Karen Davila is a famous journalist, radio broadcaster, and TV presenter. Davila began her career as a host of the variety show Eat Bulaga. She serves as a news anchor and host on multiple news programs. After Eat Bulaga, Davila began her news presenter career with Saksi. Also, Karen Davila is best known for being a news anchor on TV Patrol and Bandila. She's currently associated with The World Tonight. Karen Davila has several awards from her time as a professional journalist, both nationally and internationally! Davila also has a YouTube channel.
Boy Abunda | 29 October 1963
Boy Abunda is famous for being a TV talk show host. He's also a talent manager! In addition, a little-known fact about Abunda is that he is also a professor! After leaving university due to his father's passing, he became a stage actor and learned the tricks of the acting trade. Mainly, Boy Abunda learned Public Relations from the administrator of the theater he worked for. He became GMA Network's PR Consultant; Abunda hosted a talk show after someone suggested the idea. His career as a celebrity talk show host began with Show & Tell and Startalk.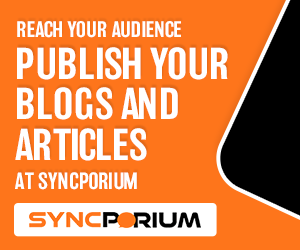 His most famous and memorable show was The Buzz, which ran from 1999 to 2015. Abunda also co-hosted with Kris Aquino on shows like Boy & Kris and Aquino & Abunda Tonight. In addition, he also had roles in TV shows and films. Also, Abunda penned and released books. The most popular are Make Your Nanay Proud and Nanay's Gay Boy: Two Speeches.
Coco Martin | 1 November 1981
Before he became an actor, Coco Martin was a janitor in Canada. Then, he went back to the Philippines to join Star Circle Batch 9. However, Martin garnered great fame with the film Masahista. Afterward, Martin's acting career continued with appearances and roles in independent films and TV advertisements. Later on, Martin would appear in several episodes of Maalaala Mo Kaya and Wansapanataym. In his mainstream acting career, Martin starred in Sta. Niña, Feng Shui 2, and The Super Parental Guardians.
His most famous and longest-running project is a remake of FPJ's Ang Probinsyano, which started in 2015. Due to the series' length, Martin was dubbed the "King of Philippine Television." Ang Probinsyano would be the first of the roles associated with Fernando Poe Jr.of that Martin would star in. The second property was Ang Panday, which Martin directed and produced.
Lauren Young | November 8, 1993
Lauren Young is known to some as the younger sister of Megan Young. Lauren got her start in Star Magic Batch 13, which led to an acting debut in an episode of the anthology TV series Komiks. She would later star in Marimar opposite her sister Megan. Lauren played the antagonist, while Megan played the titular Marimar. Lauren would also make several appearances in the Maalaala Mo Kaya series. Lauren then had roles in the television shows Lobo, Maynila, Dahil May Isang Ikaw, Magpakailanman, and more!
Alfred Vargas | October 24, 1981
Vargas is best known for being both an actor and a public servant. Vargas was a theater actor before getting scouted for television roles. He starred in Encantadia as the character Aquil. Also, he was in the prequel, Etheria, humorously, as Aquil's father! In addition, Vargas worked with Marian Rivera in a whopping three projects: Muli, Impostora, and Dyesebel. He was pretty famous for his superhero-aligned roles.
Vargas later was elected as 2nd District City Councilor for Quezon City. In addition, he served as the Social Services Committee Chairperson and Vice-Chairperson for Appropriations. As Representative of the 5th District of Quezon City, Vargas has passed many Republic Acts with the intention of uplifting Filipinos. Some of these are the Go Negosyo Act, Iskolar ng Bayan Act of 2015, Rare Diseases Act of the Philippines, and Anti-Mail Order Spouse Act.
Janice de Belen | November 9, 1968
Known as the 80s Teen Drama Princess, Janice de Belen was born a Scorpio as well. She's best known for starring in the 1981 film Flor de Liza. Also, she was a mainstay of the Shake, Rattle & Roll film, particularly the first four installments. Speaking of the horror genre, De Belen was also in the 1988 film Tiyanak, a story about the titular folklore creature. She made more appearances in Tiktik: The Aswang Chronicles, The Strangers, and Shake, Rattle and Roll Fourteen: The Invasion.
In addition, De Belen won several awards for her acting roles, the most recent of which are from 2020. De Belen won both the Gawad Tanglaw Best Actress in a Drama Series award and Guillermo Mendoza Memorial Awards Scholarship Foundation's Best Acting Ensemble in a Drama Series. The two awards were for her performance in The General's Daughter.
Karla Estrada | November 21, 1974
Karla Estrada is another Scorpio actress! However, Estrada is also known for being Daniel Padilla's mother. In addition to several appearances on shows like ASAP and It's Showtime, Estrada has a lot of film roles to her name. Some of the more memorable ones are Maricris Sioson: Japayuki, Super Noypi, This Guy's in Love with U Mare!, and Sa Ngalan ng Ama, Ina, at mga Anak. Also, Estrada recently starred in Beauty and the Bestie as well as Gandarrapiddo: The Revenger Squad.
Other Filipino celebrity scorpios
Gabby Concepcion
Gabby Concepcion is a TV and film actor. He was born on November 5, 1964.
Lyca Gairanod
Singer Lyca Gairanod was born on November 21, 2004.
Ely Buendia
Ely Buendia is a musician who is most known for his stint as lead vocalist for Eraserheads. He was born on November 2, 1970.
Bea Binene
Bea Binene came into the world on November 4, 1997. She is a singer, actress, broadcast journalist, and TV host.
Pauleen Luna
Born on November 10, 1988, Pauleen Luna is an actress and TV host.
Pia Guanio
Pia Guanio was born on October 24, 1974. She's a TV presenter and host.
Enchong Dee
Enchong Dee's birthday is on November 5, 1988. Dee started out as a swimmer and later got recruited into modeling and acting!
Jolina Magdangal
The Philippine Queen of Pop Jolina Magdangal graced the world with her presence on November 6, 1978.
Shaina Magdayao
Shaina Magdayao is a TV and film actress. She was born on November 6, 1989.
Gardo Versoza
Born on November 8, 1969, Gardo Versoza is a famous film and television actor.
Lito Lapid
Lito Lapid, born October 25, 1955, is a former actor. He is currently a politician and has been since the early 90s.
Boobay
Boobay, AKA Norman Balbuena, was born on November 7, 1986. He's a comedian and actor.
Arjo Atayde
Born on the 5th of November 1990, Arjo Atayde is a famous actor.
Bembol Roco
Bembol Roco is a film and television actor who was born on November 20, 1953.
Angelica Panganiban
Angelica Panganiban is a Filipino-American actress who was born on November 4, 1986.
Moira dela Torre
A singer and songwriter, Moira dela Torre was born on November 4, 1993.
Nadine Lustre
Nadine Lustre is an actress and singer. She was born on October 31, 1993.
Rafael Rosell
Rafael Rosell is a television and film actor. He was born on November 10, 1982.
Angelika dela Cruz
Angelika dela Cruz, born on October 29, 1981, is another actress who got her start as a child star.
Kristofer Martin
Kristofer Martin is an actor and singer who was born on November 20, 1994.
Andre Paras
Born on November 1, 1995, Andre Paras is a TV and film actor and model who gained popularity as a basketball player.
– Alex/WhatALife.ph
---
Also Read: 26 Philippine Celebrities You Didn't Even Know Were Libras