Though we have to focus on eating well and keeping in shape these days, it's a little challenging to go out and do some exercise. Of course, some people might enjoy eating their usual diet and make up for it by exercising at home, but one can consume healthier, more organic foods.
Here's a list of local organic foodstuffs to purchase online!
Chia Seeds
Chia seeds are a great source of manganese, phosphorus, and vitamins B1, B2, and B3. But be warned: chia seeds act like sponges and enlarge when they meet water, and of course, your body is 70% water; take care when eating them! The recommended dosage of chia seeds is 20 grams or about 1.5 tablespoons, twice a day. They're also available at Lazada in the same 250g, 500g, and 1kg packs. They're available at Shopee as well, in the said amounts.
Quinoa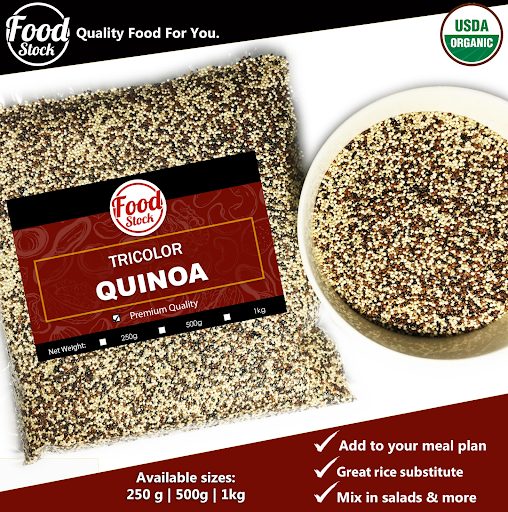 Don't laugh at these little beans! It turns out that they have lots of minerals and protein — twice as much protein as rice! They also don't contain gluten, so it's perfect for people on a no-gluten diet! It's also got a lot of fibre, so make sure you eat enough to make your metabolism go smoothly. The Superfood Grocer's Shopee store has white and tricolor quinoa available in 250g, 500g, and 1kg bags.
Goji Berries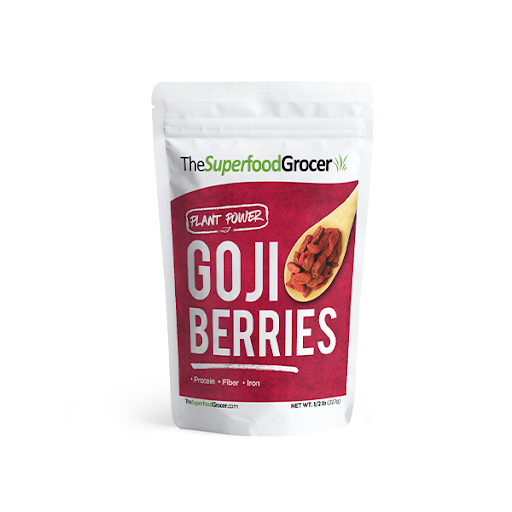 Mmm berries! Goji berries' main benefits are that they help with eyesight and protect you from cancer. Anyone can eat them, but goji berries might interfere with medications for blood pressure, diabetes, and others, so you'll need to speak to your doctor before consuming them. You can pick from Food Stock's Shopee or Lazada stores.
Pitted Dates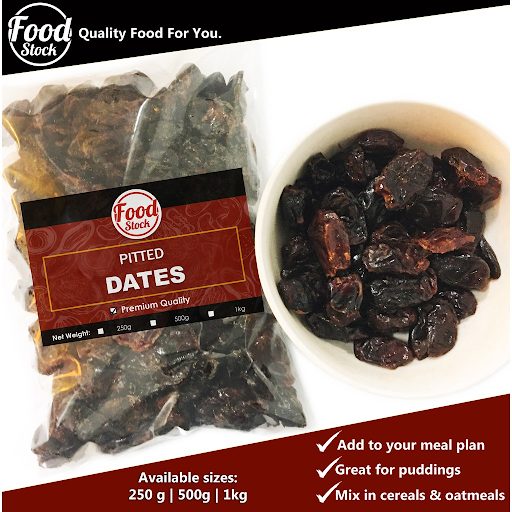 Dried dates are perfect if you want a healthy snack rich in nutrients, fiber, and antioxidants. But, don't eat too many, as they contain a lot of sugar. Well, at least they're great for a sugar substitute if processed according to the appropriate recipes. Get yours in 250g, 500g, or 1kg bags at Shopee!
Raisins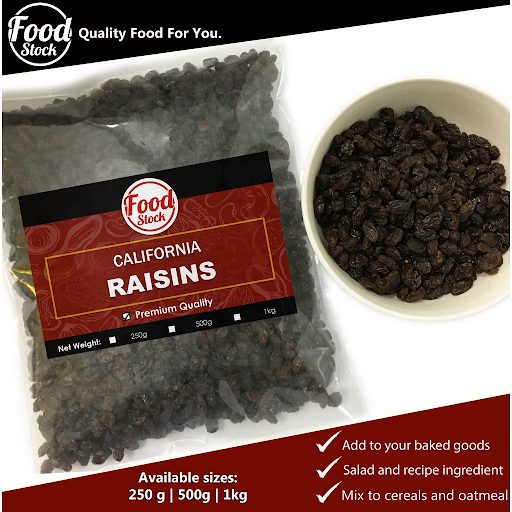 These dried fruits are popular as a snack, but did you know that they can reduce heart disease risk? Regular consumption of raisins can also help your bowels flush toxins out of your body. Careful not to overeat, though! Raisins still have as many calories as their non-dried counterparts. Food Stock's Raisins are available at Lazada in 250g, 500g, and 1kg packs. Shopee also has them in the same packs.
Raw Pumpkin Seeds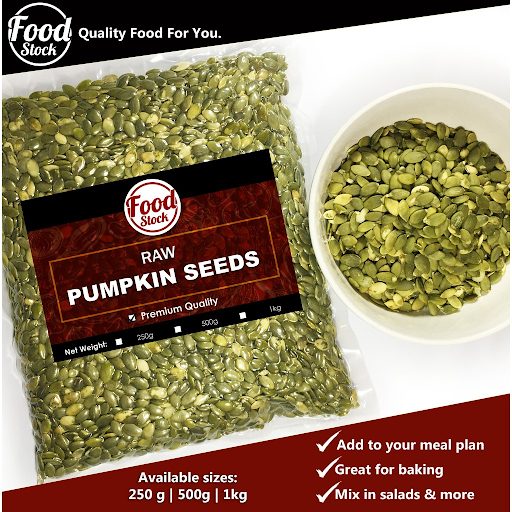 Pumpkin seeds improve the health of many organs such as the stomach, breast, lungs, prostate and colon. They're rich in antioxidants. They have a lot of fiber, but don't eat too many as it might cause constipation! You can get them in 250g or 500g variations, or even a full kilogram at Shopee.
Raw Almonds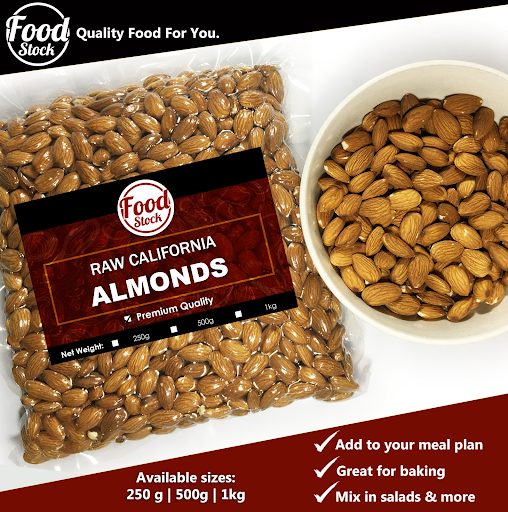 Almonds have a lot of nutrients and antioxidants that are great for the body. They help regulate blood sugar, lower blood pressure, and reduce the risk of heart disease due to the wrong kind of cholesterol. Eat them in moderation! Shopee has them in 250g, 500g, and 1kg bags.
Raw Pistachio Kernels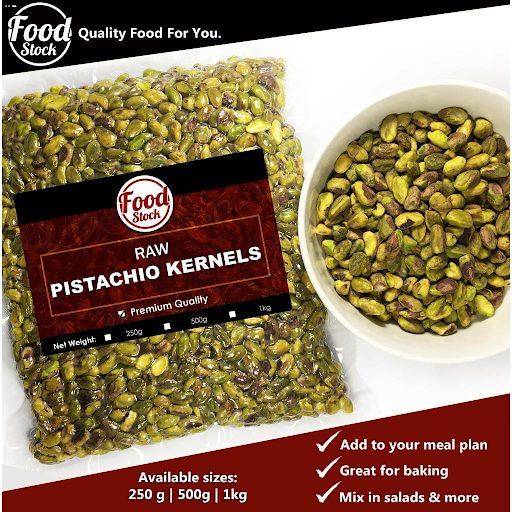 Pistachios have fiber, minerals, anti-inflammatory properties and contain antioxidants. They can also reduce hunger, making you feel like you don't need another serving of food! However, they also have a lot of sodium, so balance them out with a lot of water! You should get some at Shopee, in, of course, 200g, 500g, and 1kg packs!
Roasted Pecans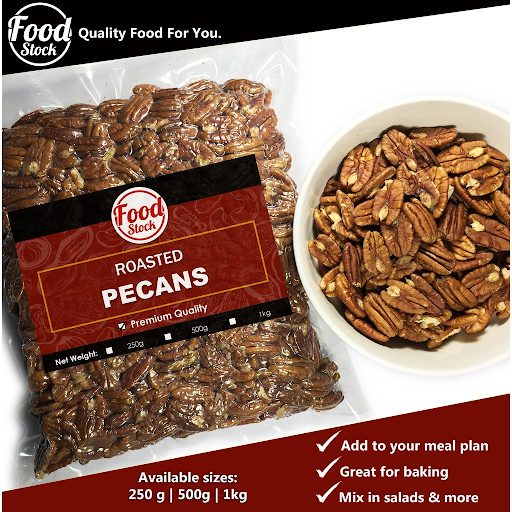 Pecan nuts have minerals that help lower blood pressure and cholesterol levels. In addition, they prevent constipation but shouldn't be eaten in excess as they can cause bloating and digestive issues. Raw pecans are great and all, but roasting provides some extra benefits. Roasted pecans are available at Shopee in 250g, 500g, and 1kg bags!
Roasted Whole Cashews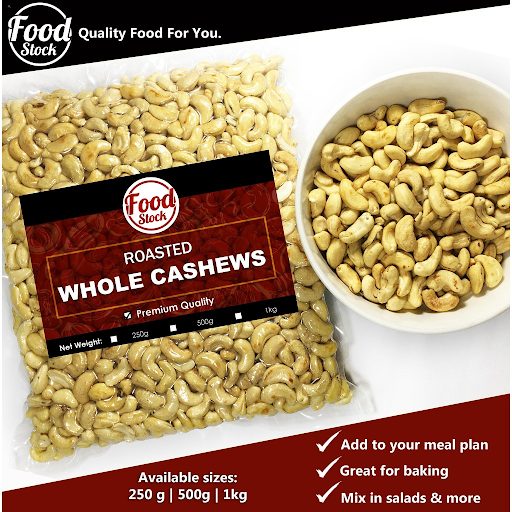 Cashews are delicious and a source of many vitamins and minerals. Though you have to buy cashews at the store, get the roasted ones, as raw cashews may contain trace amounts of poison from their shells. You can get yours at Shopee in 250g, 500g, and 1kg packaging.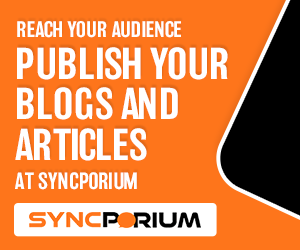 Walnuts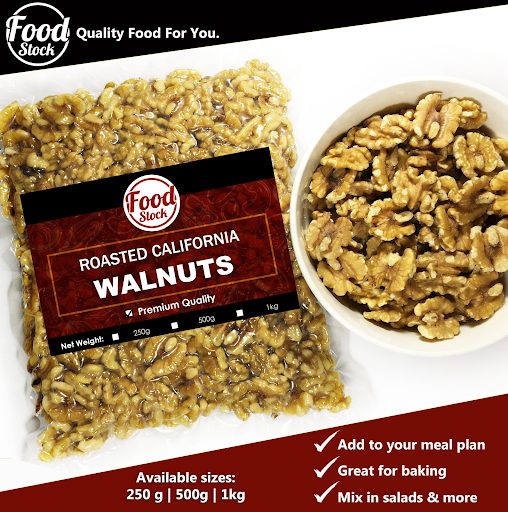 These little nuts have more antioxidants going around in them than any other nut, making these a super healthy snack alternative! They also lower the bad cholesterol in your system. Another good thing: walnuts don't put on pounds! Shopee has raw or roasted varieties in, of course, 250g, 500g, and 1kg packs!
Instant Matcha Powder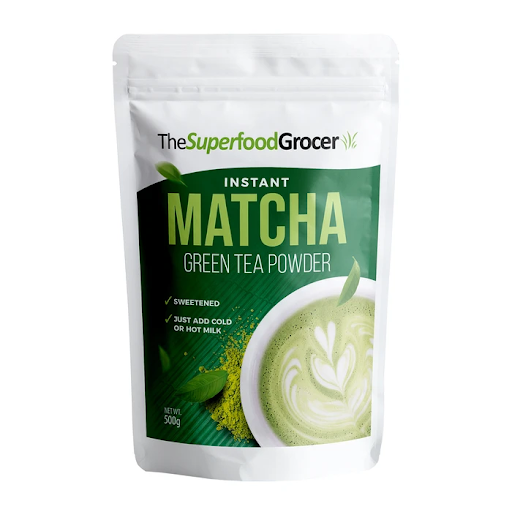 Matcha has lots of antioxidants and can help prevent cancer. In addition, green tea helps one lose weight, so this can help you out if you're on a diet! However, matcha is like coffee in that they both have caffeine, so avoid consuming too much of this tea! If you don't enjoy plain old instant matcha that much, try adding some milk to sweeten the cup! Shopee and Lazada both have instant matcha powder for your tea drinking needs.
Red Alingatong Tea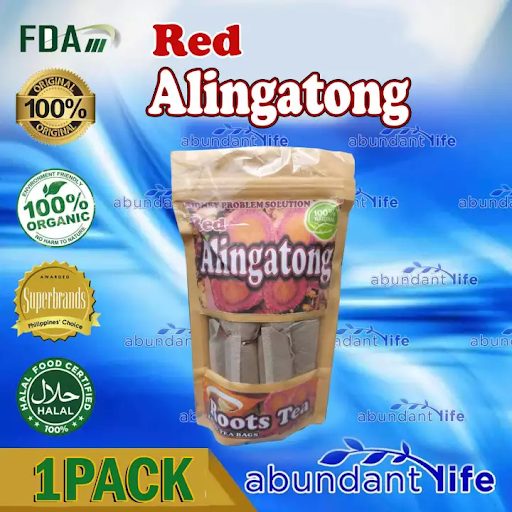 Red alingatong is a plant used to lower blood sugar. It's also an antioxidant and is excellent for urinary issues and insomnia as well. The tea is available at Lazada. You may also buy two to five boxes in a single order.
C3 Healthy Coffee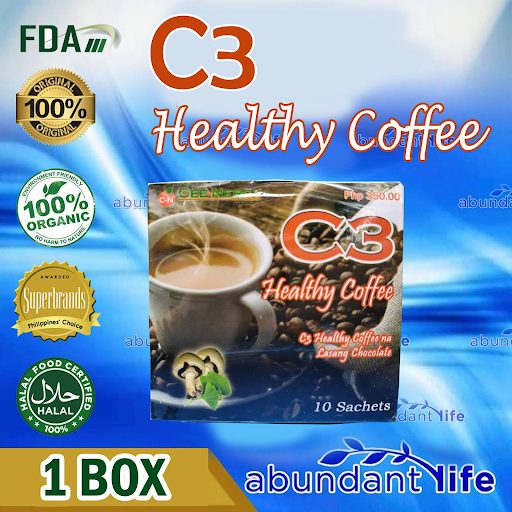 C3 healthy coffee, as it says on the box, tastes like chocolate. It helps with hypertension, lowers certain cancers, and prevents skin diseases like psoriasis. Lazada can sell you one box per order, but multiple boxes are also available.
Coconola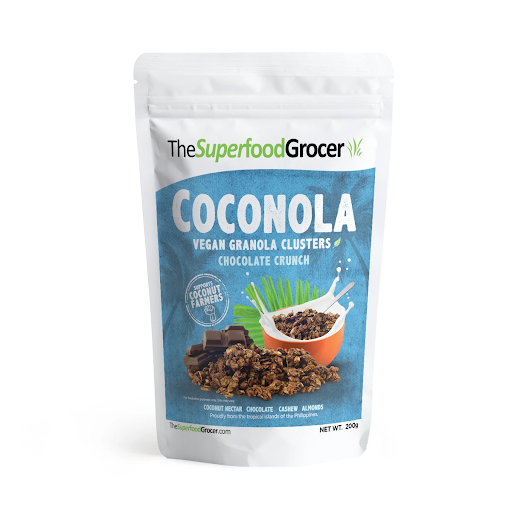 The Superfood Grocer can't be beaten when it comes to plant-based granola! You can consume granola in many ways: pour milk over it like cereal, eat it like chips straight from the bag, or sprinkle them on sweet foods or drinks for a fruity-oaty kick! Shopee has the Chocolate Crunch and Tropical Medley flavors. Lazada has Sesame Nori and Coconut Sugar! Get yours now!
Kiddi NutraGummies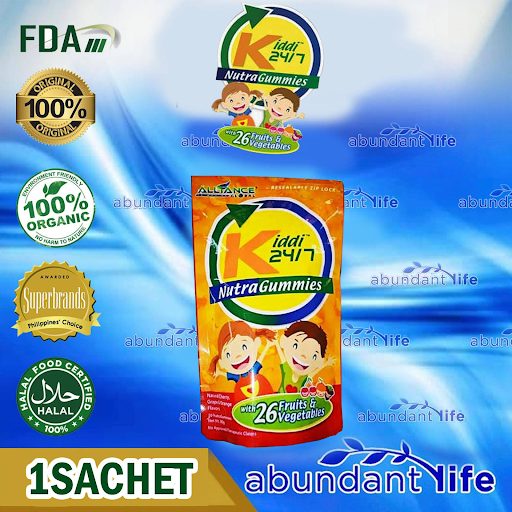 If you want your child to have all the nutrients needed to be happy and healthy, Kiddi NutraGummies is an enjoyable alternative. They're chewable and fruit-flavored, so your kids can eat them like snacks! In addition, they aid in digestion, strengthen immunity, and aid in eyesight. Not only that, their packaging is resealable! Order some from Lazada! You can get either one box or two boxes.
Sodium Ascorbate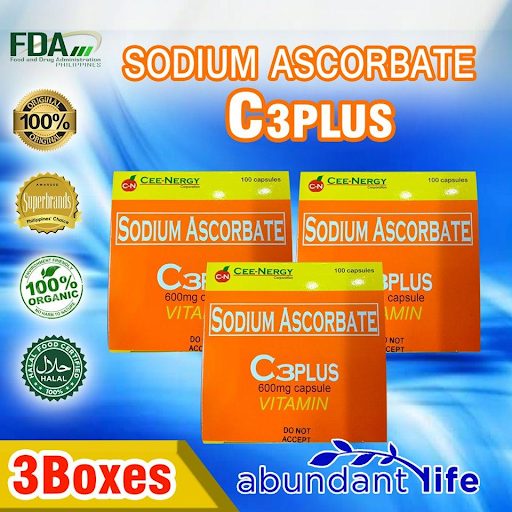 Sodium ascorbate is both a supplement and antioxidant. It gives additional vitamin C to one's diet, plus sodium to lower the acidity of the vitamin. Sodium ascorbate perfect for people who cannot consume acidic foods due to their dietary needs. Abundant Life's Lazada store allows you to purchase just one, three, or five boxes.
GoShi Ashitaba Guyabano Capsules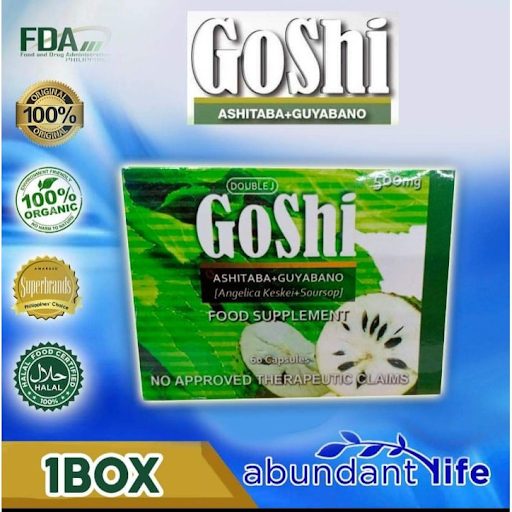 GoShi's main ingredients are guyabano fruit and ashitaba leaf. Guyabano, or Soursop as it's known in English, is high in antioxidants and helps kill cancer cells. Ashitaba leaves are from central Japan and are used to cure gastrointestinal issues such as heartburn and constipation. Together in the capsules, they help protect against cancer and lower blood pressure and cholesterol levels. Lazada has GoShi capsules available, 60 capsules to a box.
There are so many more products out there online! Which one is your favorite? What products do you think are perfect for your new organic diet?
Just remember: though these foods, drinks, and supplements may help solve any pressing health matters you have, remember to read the labels and research the ingredients carefully! Not only that, let your doctor know about the products you intend to consume before purchasing them offline. Eating healthy is valid and applauded, but remember to consume these foods in moderation. – Alex/WhatALife.ph
---
Links are affiliates which means we earn a small percentage of every sale made through these links.
Also Read: Shopee partners with DTI to support community-owned food businesses