Did you know that there is a marine area in the Pacific Ocean called The Coral Triangle (also known as the Amazon of the Sea) because of its rich marine biodiversity? Will it be a surprise if the Philippines is part of that Coral Triangle? With over 7,000 islands and about 22,500 miles of coastline, the Philippines has countless dive sites that divers worldwide love. It's an experience filled with thresher sharks, World War II shipwrecks, UNESCO World Heritage Sites, and more.
In this guide, explore the Philippines' top diving spots and plan out your next diving adventure.
#10 Boracay, Aklan
You've probably heard of this famous beach capital of the Philippines. But other than the luxurious beaches it offers, Boracay also has a rich community of underwater life that consists of thousands of marine species. One of their premier diving sites, for example, is Crocodile Island, where you will find a wide variety of aquatic species and countless coral reefs.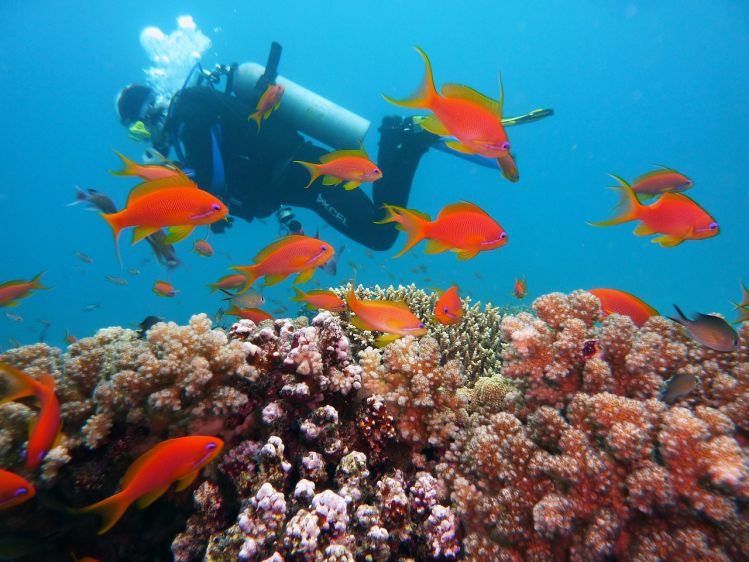 #9 Verde Island Passage, Batangas
More commonly known as the San Agapito dive site by the locals, Verde Island Passage is accessible from Puerto Galera and Anilao, Batangas by sea. It has an extremely strong flow of currents; therefore, only advanced and seasoned scuba divers are allowed to dive here. It has plenty of underwater marine life and is sometimes compared to the Tubbataha Reefs located in Palawan, minus the sharks and rays.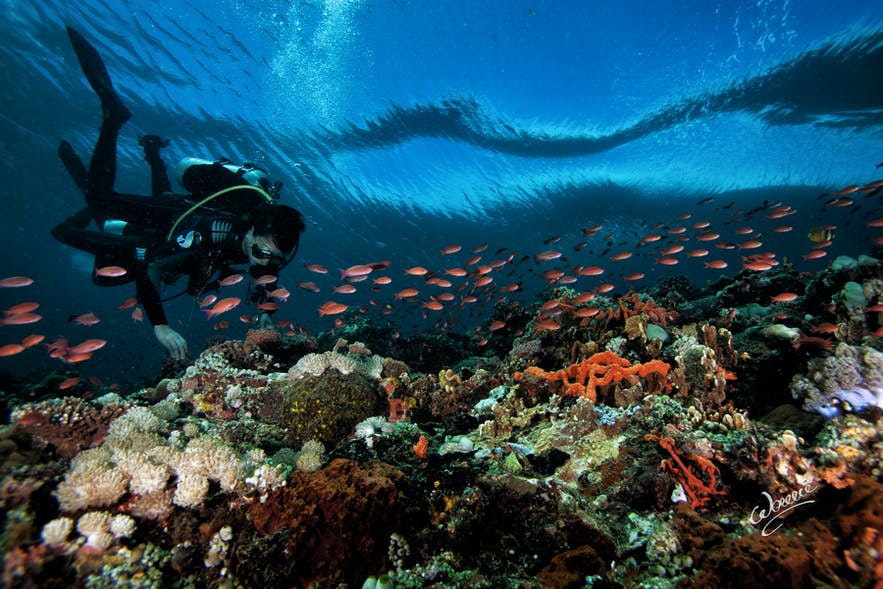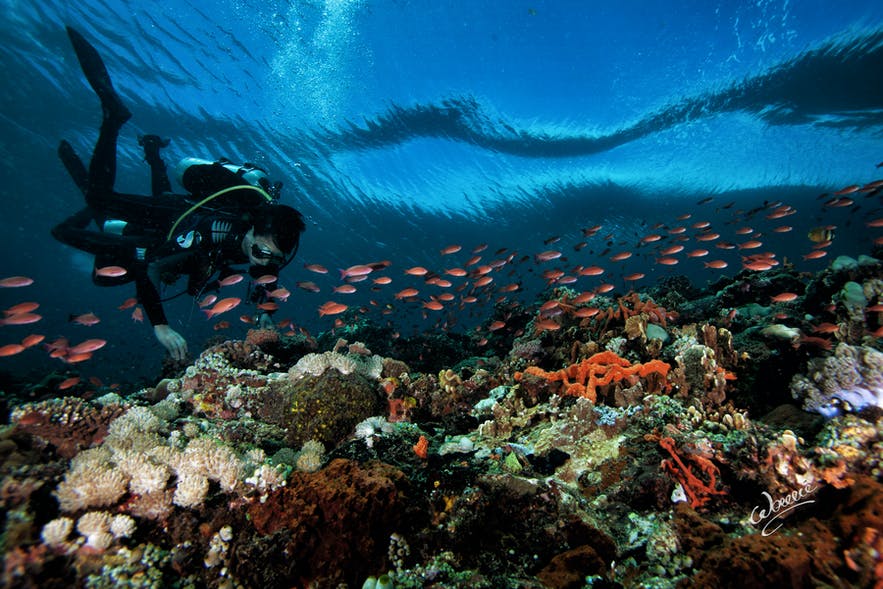 #8 Coron Bay, Palawan
Coron Bay is a world-renowned area in the province of Palawan. And although you will find multiple shipwrecks on the island, its most famous wreck diving site, the Akitsushima Wreck, is found in Coron Bay. The wreck sank in 1944. It has since spread out, and scattered debris can be found far from the ship. Still, you will see one of the ship's anti-aircraft guns, and you can also visit the engine room (with proper training and permission from your divemaster). The marine life that claimed the wreckage is also something that divers enjoy.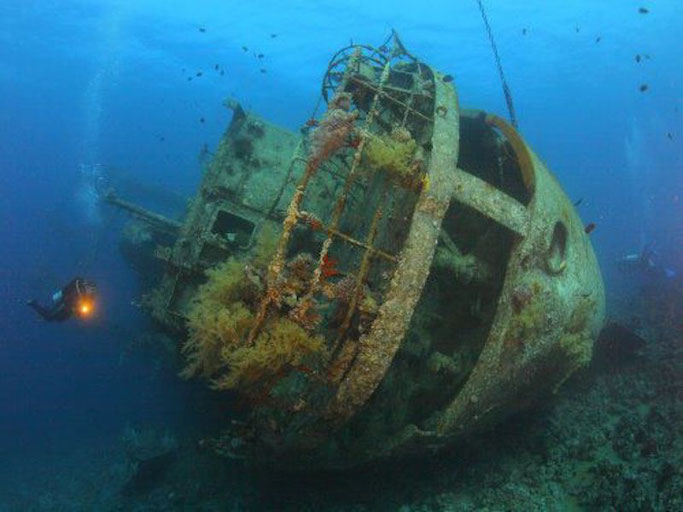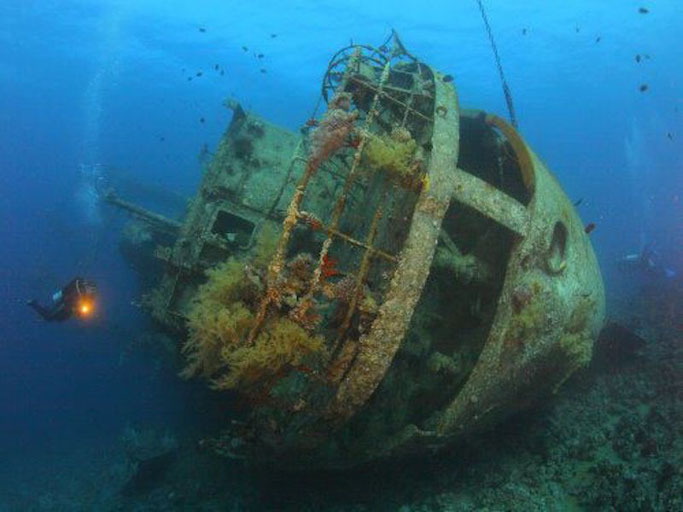 #7 Malapascua Island, Cebu
Looking for thresher sharks? Then you are in the right place!
Malapascua Island is considered the best place to see thresher sharks in the world. It's a tiny oasis and known to be the only place where you can consistently see sharks daily. Monad Shoal is generally one of the best places to dive with thresher sharks on the island. There are also other species of sharks and even rays spotted around the site. If you are also a macro photographer, there are many excellent opportunities around the various shallow reef sites in Malapascua. For instance, in Gato Island, you will find numerous stunning macro life since it is also a unique marine reserve and sea snake sanctuary.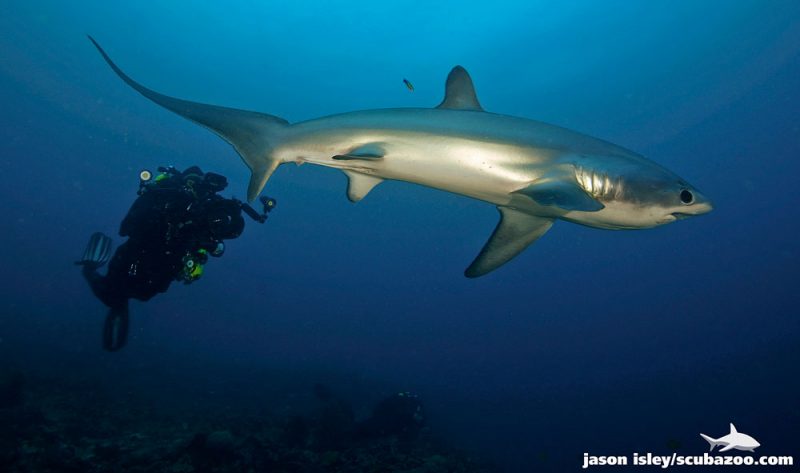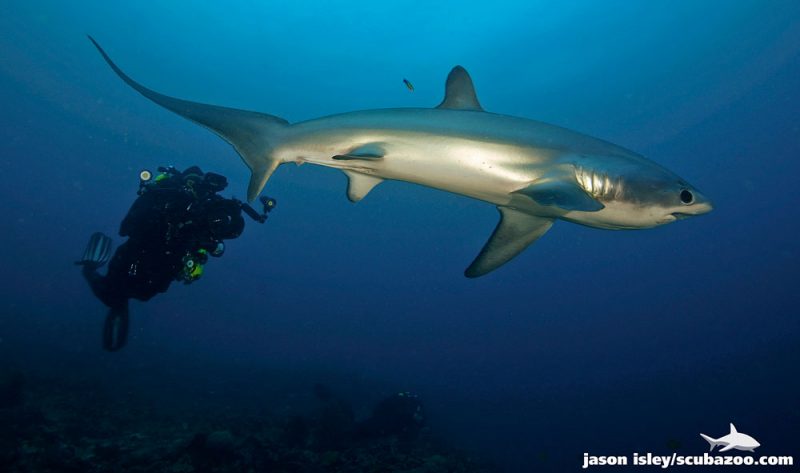 #6 Anda, Bohol
Bohol is one of the most visited tourist destinations in the Philippines. That is why when visiting, common tourist destinations may be overly crowded. But at Anda, you will experience a tranquil atmosphere while enjoying your diving experience. There are about 30 diving sites in its 17 kilometers of coastline with abundant marine life. It has diverse underwater topography and coral gardens where you can find pygmy seahorses, anemones, skeleton and mantis shrimps, dragon sea moths, Napoleon snake eels, turtles, and more. To sum up, Anda offers a peaceful getaway for divers.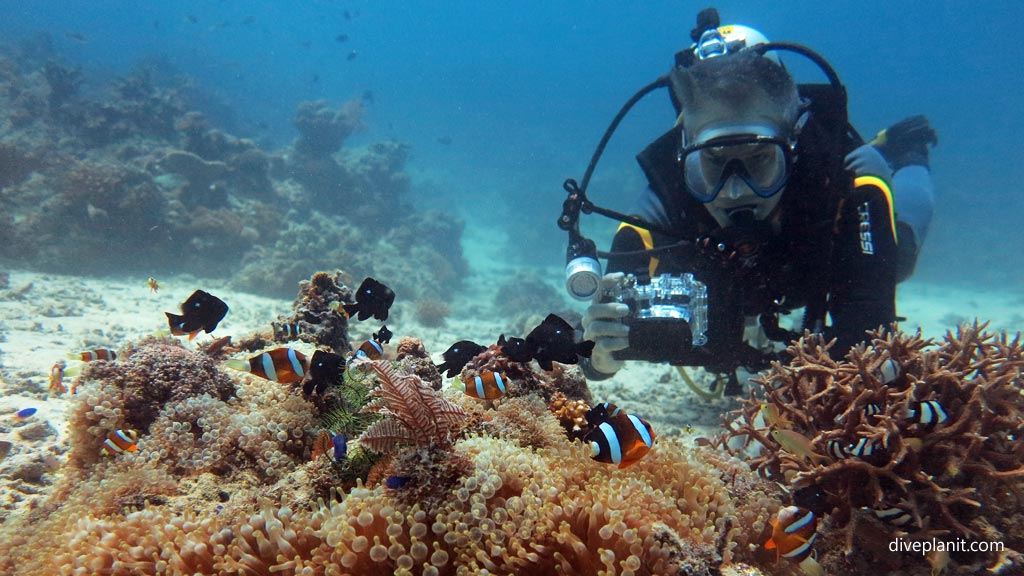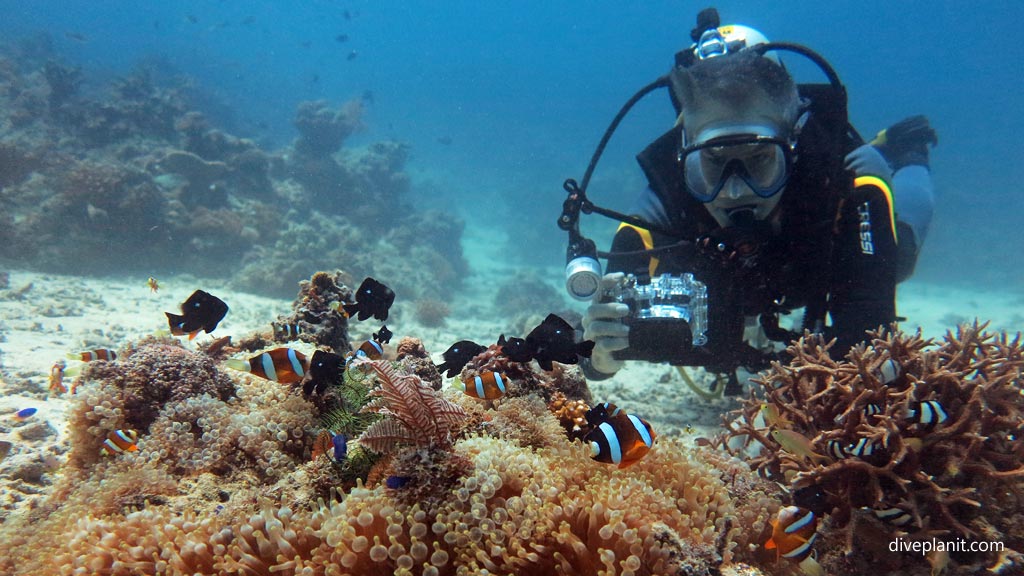 #5 Puerto Galera, Mindoro
The Pearl of Mindoro, Puerto Galera, boasts a lot of diving experiences. The first one is Sabang Point, where you can dive at any time. It is conveniently located and easily accessed, making for a great night diving experience, especially on a full moon. Covering the walls and ridges of this dive site and schools of baitfish and surgeonfish that expert and beginner divers have come to love.
Another diving site that Puerto Galera boasts to its visitors is the Boulders. It is a network of underground caves and tunnels that serve as a sanctuary to large Pelagics, including majestic rays and sharks.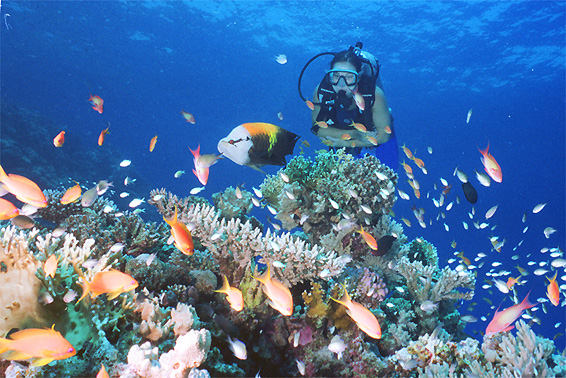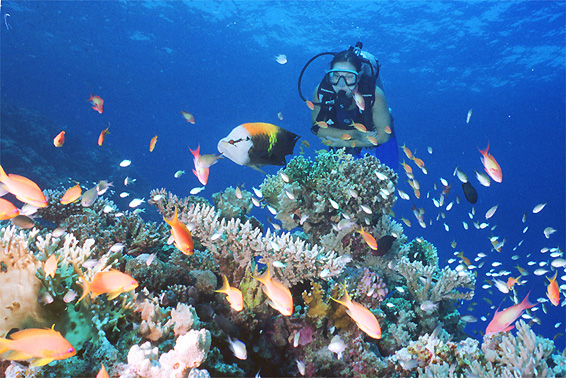 #4 Moalboal, Cebu
Another Cebu diving spot where an estimated 7 million sardines reside! In Moalboal, you will find the world-renowned sardine bait ball known as the Sardine Run. Witness this humongous sardine bait ball in Panagsama Beach. It's a mindblowing event that divers can witness even without any diving equipment. There are also other diverse and vibrant diving sites in Moalboal that you can explore. For instance, in Pescador Island, there are dramatic walls of colorful and soft corals that teem with anthias. On the west side of this island, you will also see a large cathedral that gives a dramatic and excellent background for your underwater shots.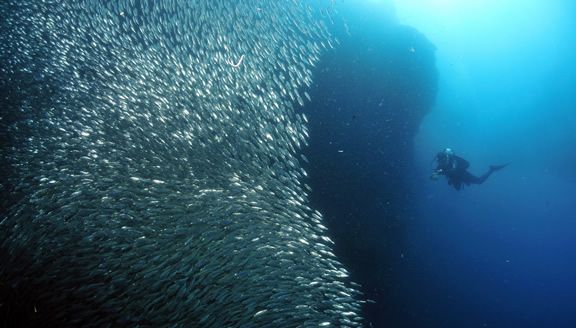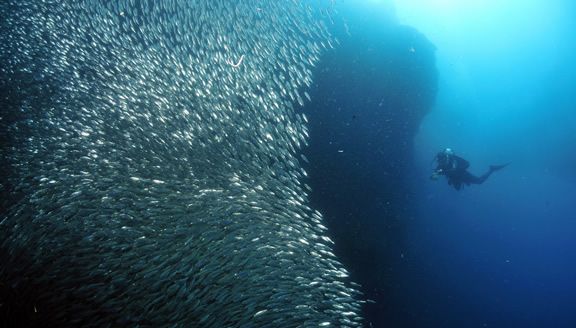 #3 Dauin, Dumaguete
Dumaguete is widely known by divers around the globe because it's a luxurious diving destination that offers amazing coral reefs, magnificent beachfront dive resorts, and exceptional muck diving experiences. Dauin, for instance, is an all-in-one luxury dive destination in the Philippines. It is a world-class dive site for macro photography, and most of the best sites are even located just near the coastline. Although the diving season in Dumaguete is between October to early June, the lush marine life of Dauin can still be witnessed all year round.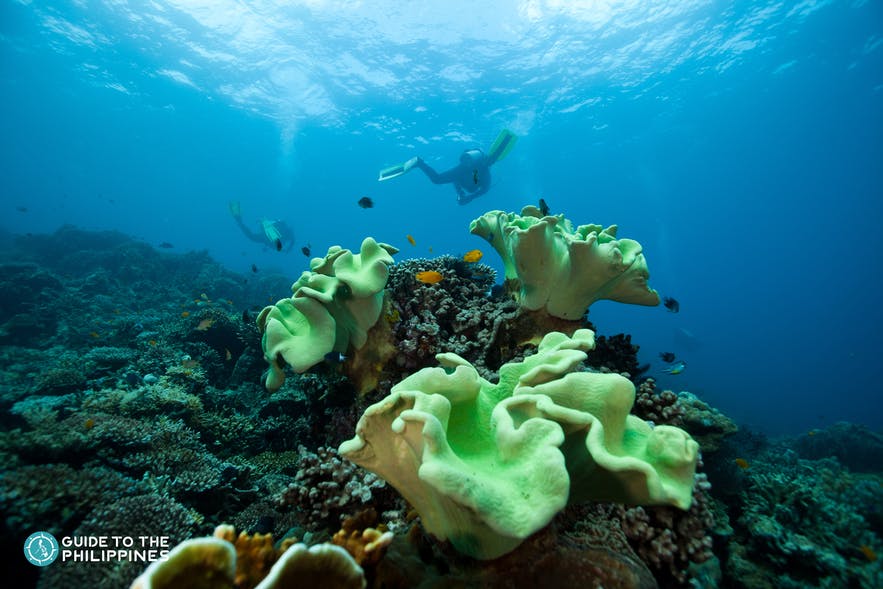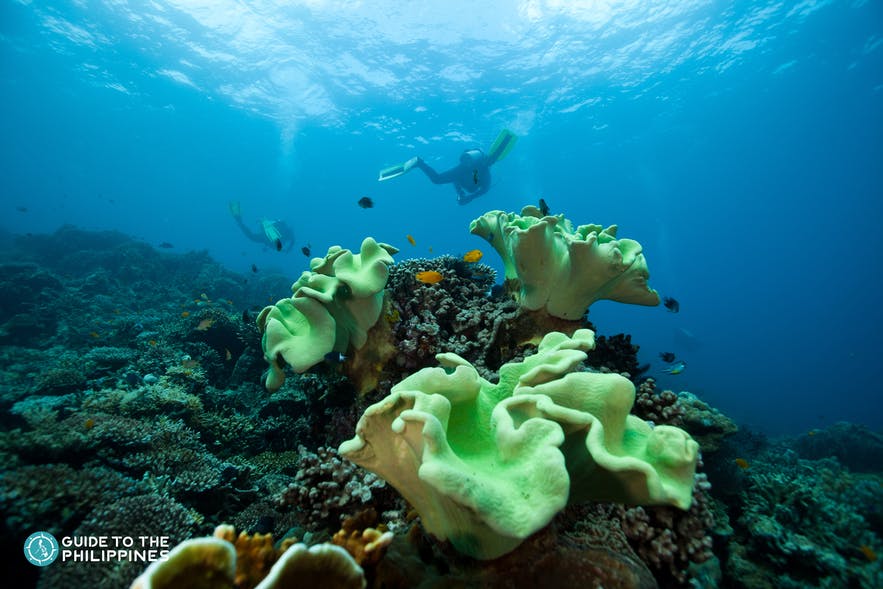 #2 Anilao, Batangas
After a two-hour drive from Manila, the capital city of the Philippines, you will arrive at the best muck diving destination in the country – Anilao. Also known as the world's best macro photography destination, Anilao boasts a magnificent muck diving and blackwater diving experience. Here you will find a long list of rare critters, small-scale sea life, superb coral reefs, jellyfish, turtles, and even the occasional reef sharks. The only thing to remember when visiting this world-class diving spot is: Don'tDon't forget your wide-angle lens at home!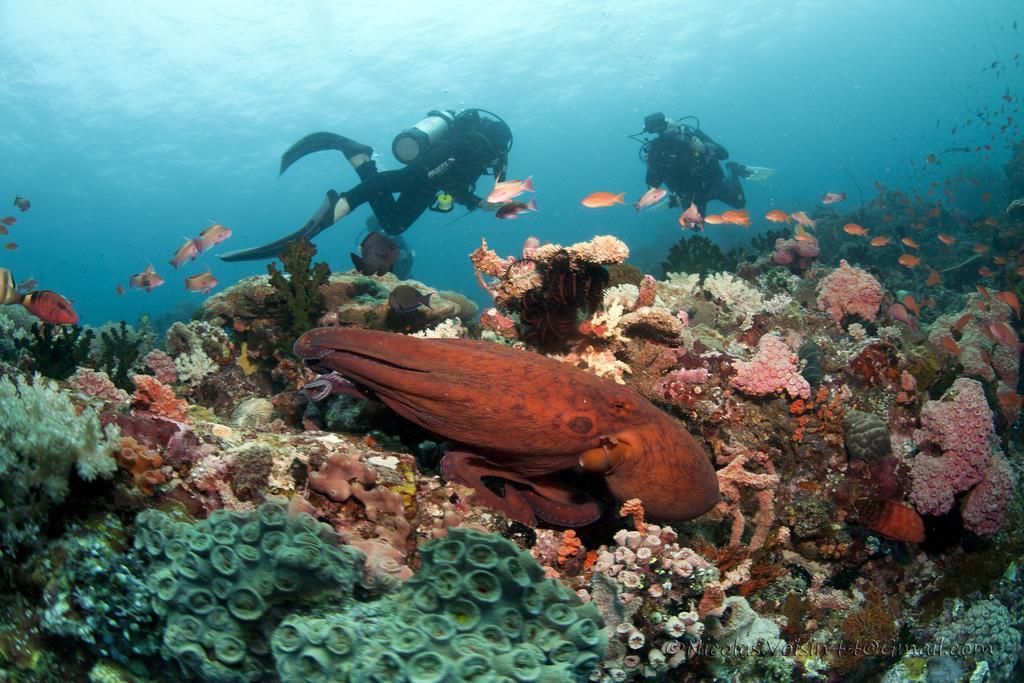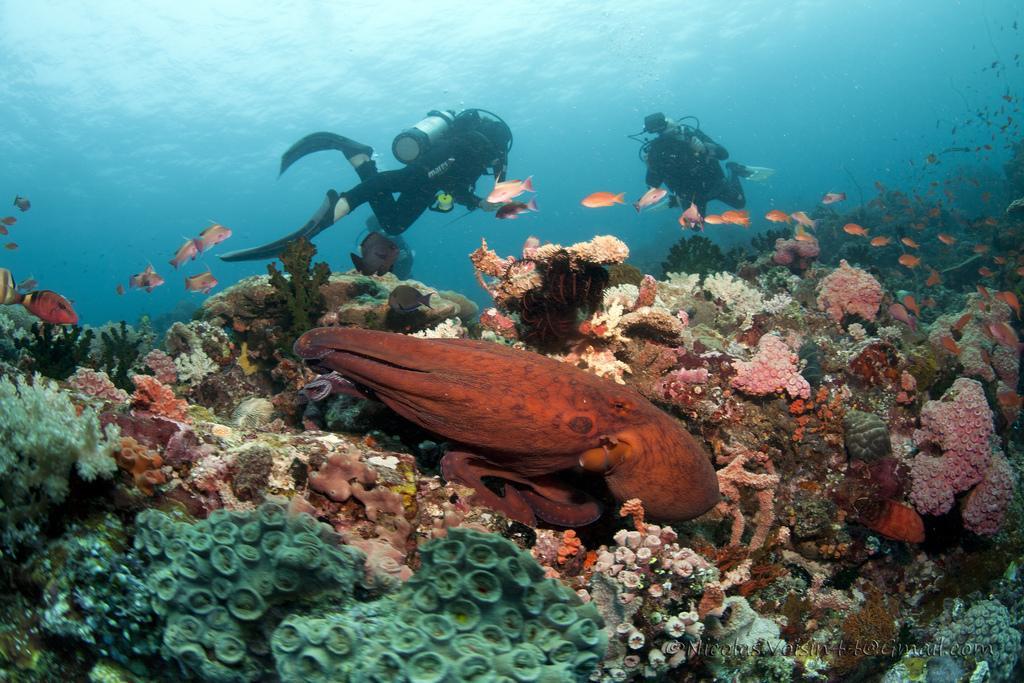 #1 Tubbataha Reefs, Palawan
We are finally on the final but the top of the list: Tubbataha Reefs Natural Park. It is a UNESCO World Heritage Site located once again on the island of Palawan. In the heart of the Sulu Sea, Tubbataha is recognized as one of the world's most diverse diving spots. It has the richest marine biodiversity in the Philippines with pristine coral reefs and pelagic action. Here you will find over 600 species of fish, 50% of the world's coral species (about 360 species), 11 species of sharks, 13 species of dolphins and whales, green turtles, and more! Without a doubt, Tubbataha Reefs provides you the best diving experience in the world.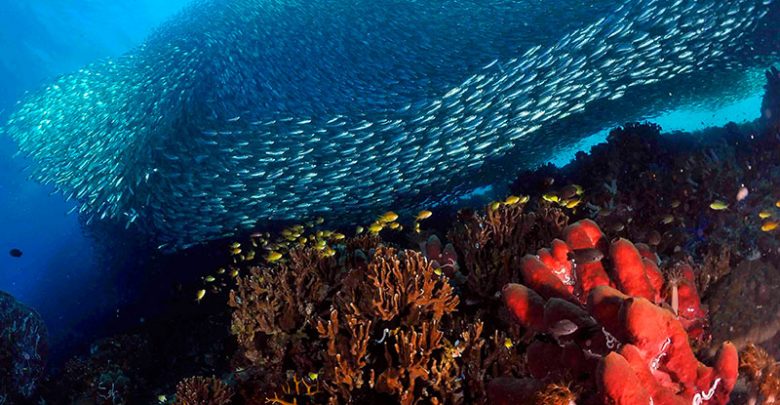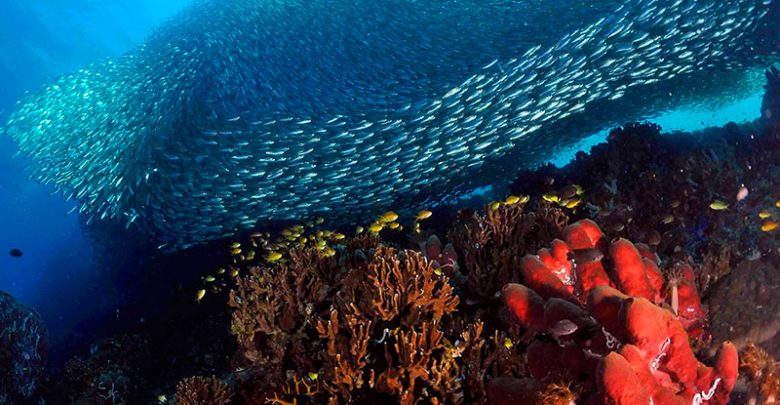 Have you made a diving spot checklist out of the list yet? If not, then why not go to them all and simply experience all the best that the Philippines has to offer!
Also Read: The Ultimate Cagayan de Oro Travel Guide for 2021