Welcome to the Adventure Capital of the Philippines – Cagayan de Oro City!
Was the strain of staying at home last year finally becoming too much that you're itching to get out and explore? Albeit safely, of course. Well then, there's nothing more exciting than venturing out to the Adventure Capital of the Philippines to make up for all the time lost for adventure. So, buckle up and ready a checklist in hand because this will be a long list of travel destinations you may add to your Cagayan de Oro itinerary.
#1 Of beaches, rivers, pools, and waterfalls!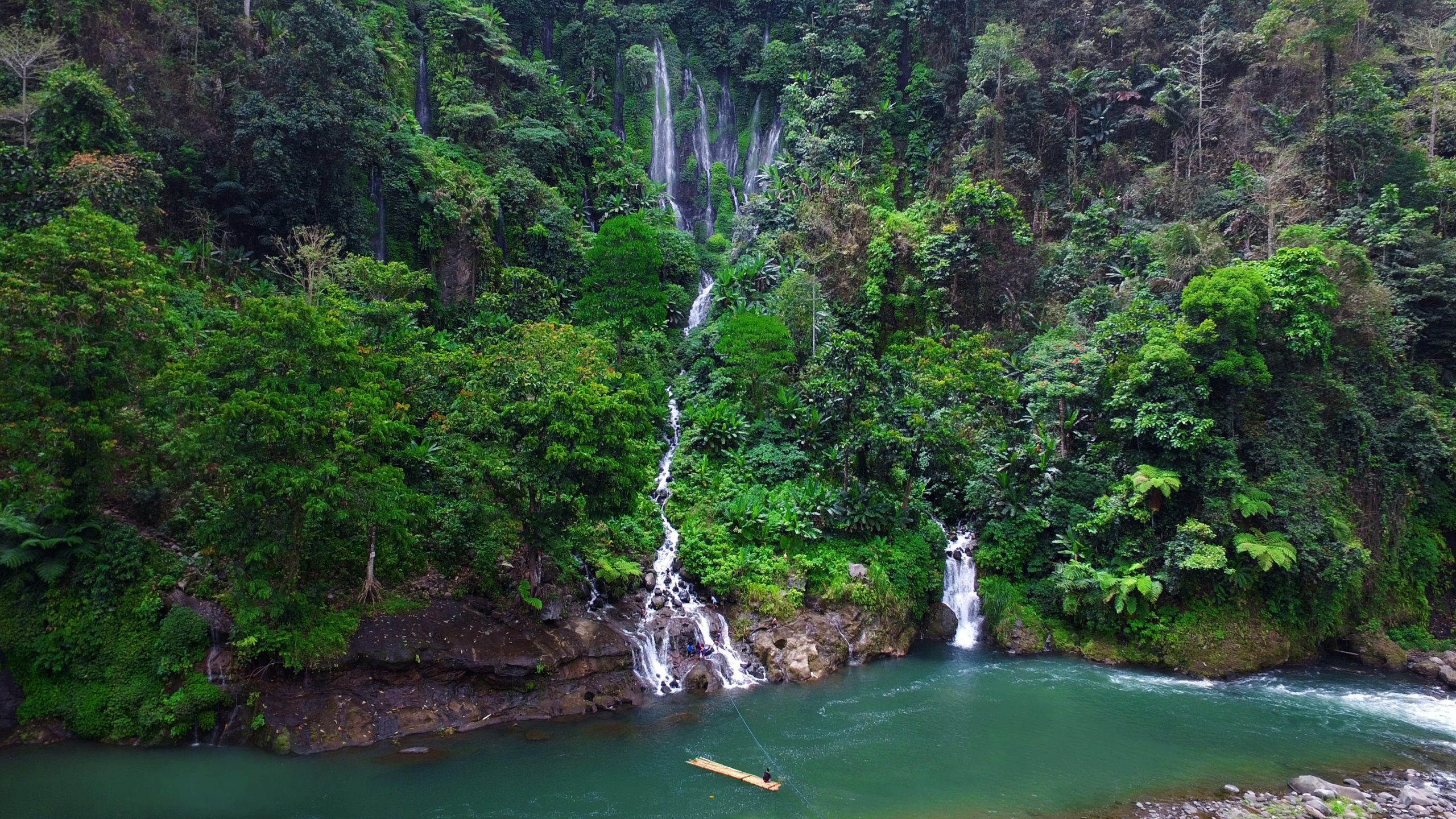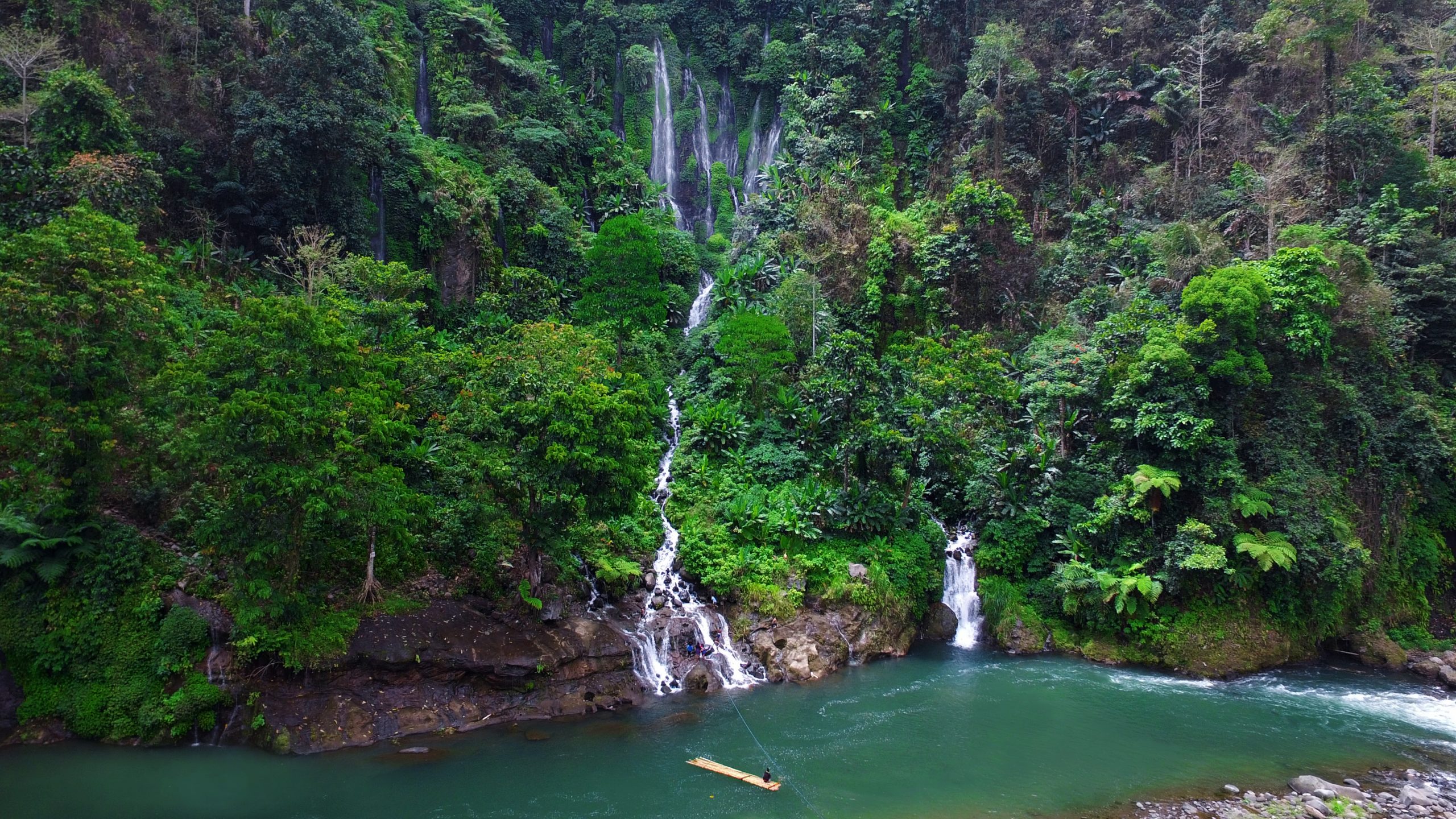 BEACHES
With more than 7,000 islands, the Philippines is simply one big coastal community. In fact, 70% of its more than 1,500 municipalities are located in coastal areas, including Cagayan de Oro City. So, it isn't much of a surprise when you find countless beaches near the city.
WHITEWATER RAFTING, KAYAKING, AND TUBING
Cagayan de Oro truly has many names. From the City of Golden Friendship to Adventure Capital of the Philippines and now the Philippines' whitewater Rafting Capital! The Cagayan de Oro river boasts 48 kilometers with over 59 rapids that will surely take you on a wild ride. You can even board your own kayak if you want to brave the rapid waters alone. Or, take tubes instead of rafts if you and your friends are feeling more adventurous.
CATANICO FALLS
This is another travel destination located in Cugman, CDO. It is concealed with boulders and rock formations where its raging waters pass through, falling spectacularly in a natural pool below.
MINTUGSOK FALLS
A hidden gem located in Indahag, CDO. It's not just a waterfall, but a series of them with river pools and other rock formations. It's accessible via the Indahag Trail or the Mapawa Trail.
SINULOM FALLS
Sinulom (meaning "black ant") Falls was a life-saver for those near the area during the 9-month long drought in World War II. It is located at Brgy. San Isidro, Talakag, Bukidnon. Although it is accessible via Brgy. Tignapoloan, Cagayan de Oro.
SEVEN SEAS
Recently established in 2017, Seven Seas is known to be the Philippines' first world-class pirate-themed park. It has numerous attractions, rides, and amenities, including 12 thrilling slides, 400 meters long lazy river, and a 5,000 square meter dual wave pool.
#2 Sites in the city!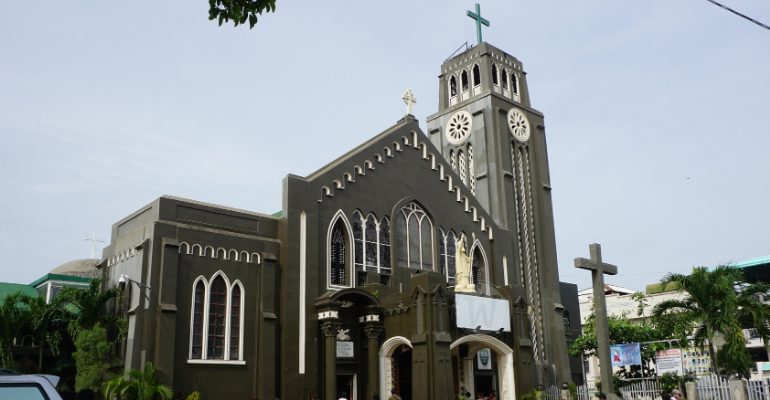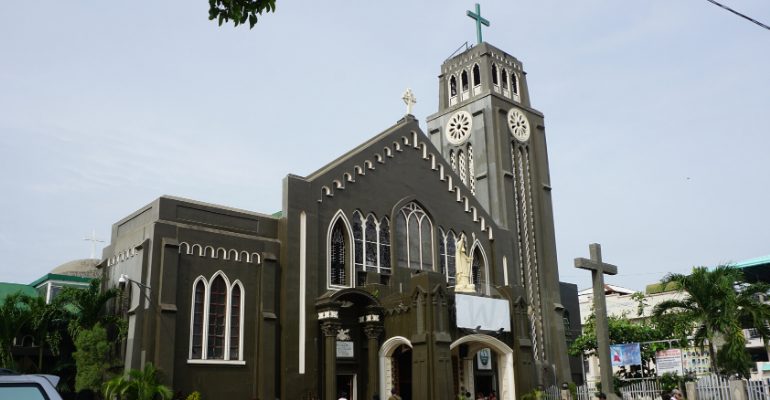 AUGUSTINE CATHEDRAL
This is one of the historic sites in the city with a very long history beginning from 1624. Fray Agustin San Pedro built it, also called El Padre Capitan, then burned in 1778. However, with generous Cagayanons, Fray Pedro de Santa Barbara rebuilt and inaugurated the church in 1780. Then in 1831, it was gutted. Ten years later, it was rebuilt using concrete materials. Its greatest highlights are the wooden cross erected in 1888, still standing in front of the cathedral today and the stained glass from the New York Sacred Heart chapel.
CITY MUSEUM
The City Museum is conveniently located near St. Augustine Cathedral. It was formerly a water tower constructed in 1921. It has three floors, mostly containing old photographs of historical and lifestyle events in CDO and famous Cagayanons who made significant contributions to the city.
VICENTE DE LARA (FORMERLY KNOWN AS MCARTHUR PARK)
Here you will find monuments by national artist Eduardo Castrillo, namely the "Press Freedom Monument" and the "Heritage Monument of Misamis Oriental."
MUSEUM OF THREE CULTURES
This museum is located at one of the well-known universities in the city, Capitol University. The museum was established in 2008 to represent the three dominant cultures of Northern Mindanao: the Bisaya-speaking Christians, the indigenous peoples, and the Maranao Muslim.
#3 Great food + great view!
HUGO SKY LOUNGE
This tourist destination, thoroughly loved by the locals and visitors, offers the perfect view of the city and great food. Find the best dishes and drinks at the bars and restaurants here while enjoying a date night with a loved one, friends, or fam.
HIGH RIDGE
A restaurant also situated up a hill, which gives visitors a panoramic view of the city. Many visitors go out of their way just to enjoy the excellent food and great view offered by High Ridge.
#4 For the more adventurous: caves!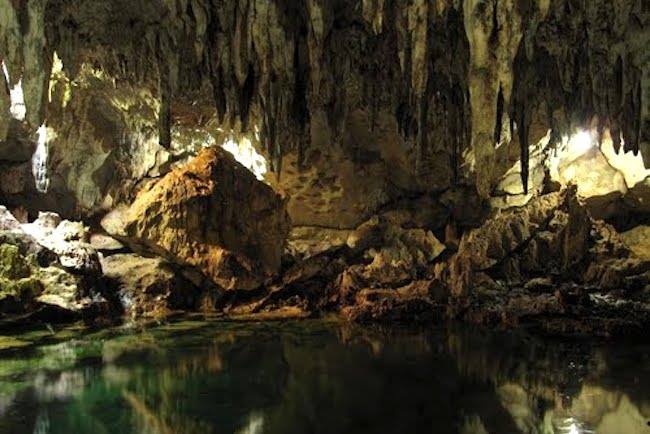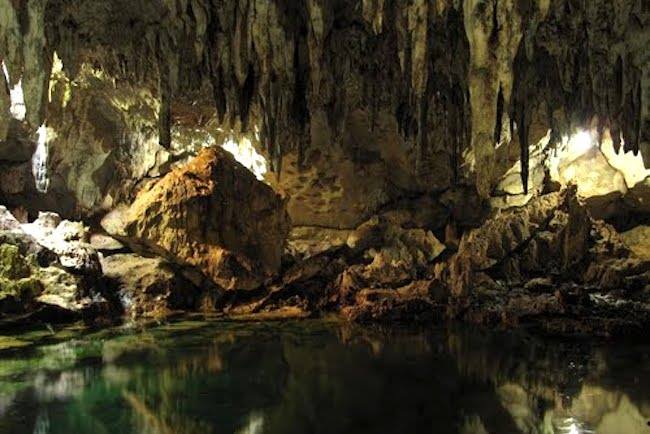 MAMBUAYA CAVE (FORMERLY MONIGUE CAVE)
Found in Mambuaya, CDO, this cave boasts stunning sparkling formations called Calcites. Some of these formations are rice terraces, flowstone, transparent crystals, gurpool-resembling, and picturesque speleothems (e.g., cathedral drapes and icons).
KWEBA DE ORO
This is a river cave known to be rather challenging since it requires a 40m deep abseil just to get in. It is definitely for the adventurous since there is a necessary dive for a short distance to reach its small pond's sunlight. There are even tricky places where the surface of the water almost touches the ceiling!
#5 More outside the city!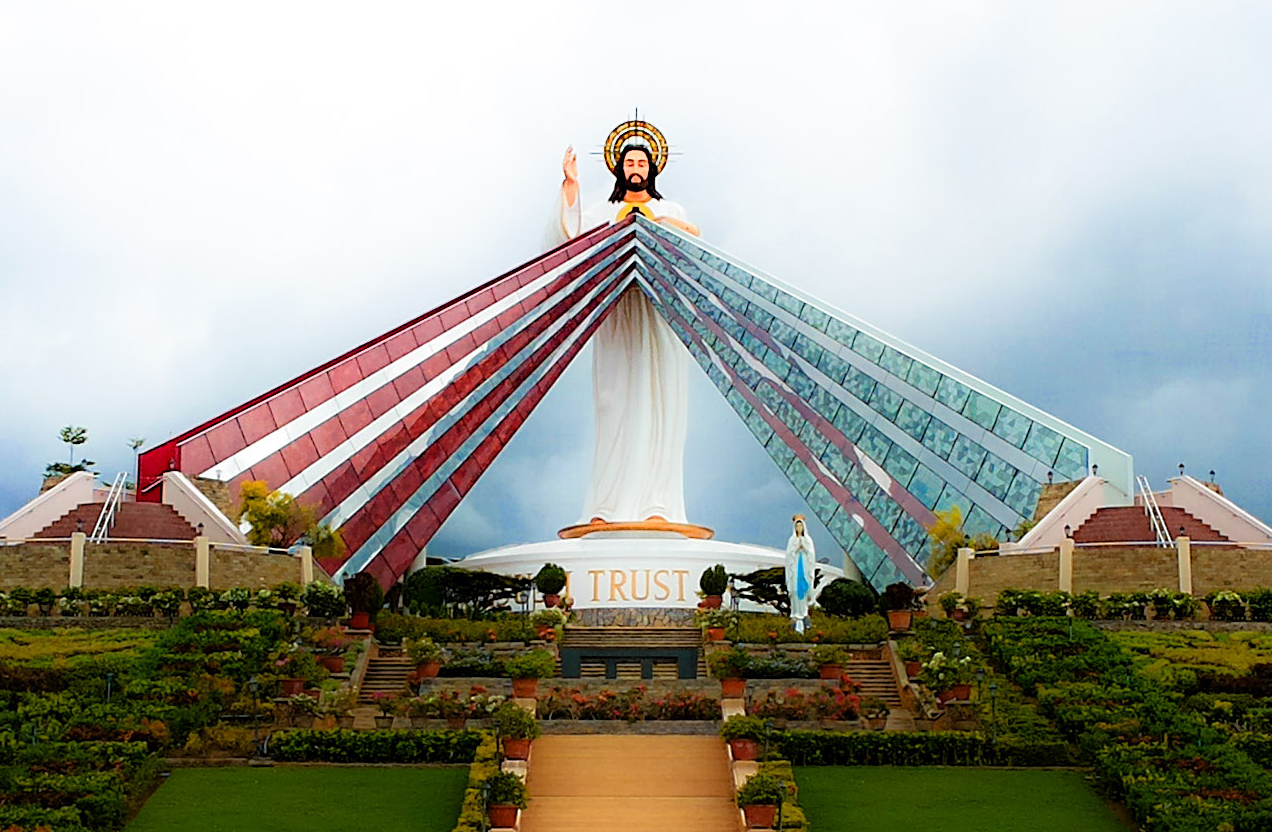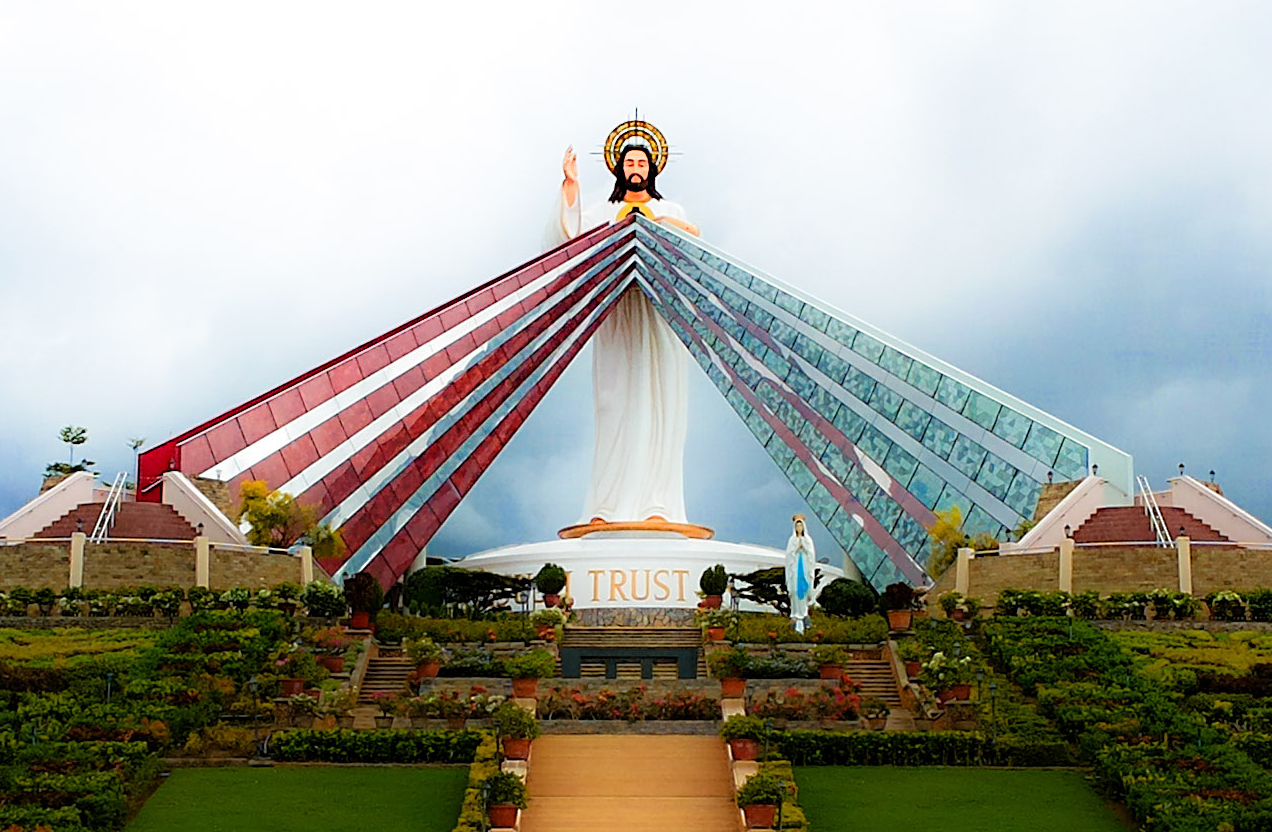 GARDENS OF MALASAG ECO-TOURISM VILLAGE
Situated on Sitio Cugman Watershed, CDO's rolling terrain, this tourist destination is a cultural domain of natural wonders. It showcases the ecology and rich ethnic-Filipino heritage of Mindanao. Here, you can unwind while having a learning experience of the Mindanao culture.
MACAHAMBUS ADVENTURE PARK
A 150 meters high Skybridge, zipline, and rappelling! These are just some of Macahambus Adventure Park's activities to its visitors who seek thrill and excitement.
DIVINE MERCY SHRINE
This is a Catholic monument situated in El Salvador City, just outside of Cagayan de Oro. Here, devotees visit the 50-foot statue of Jesus. It also offers excellent overlooking views of the Macajalar Bay (deep water bay of the Bohol Sea with CDO as part of its deep-water harbors).
AMAYA VIEW
Formerly known as Sierra del Oro, Amaya View is a recent sky destination that offers numerous amenities and activities. Here are some of the things you can explore in Amaya View, with more detail found on their website:
Amaya Azul – one of the city's most photogenic and instagrammable swimming spots.
Noah's Ark – the famous story of Noah turned into reality.
Paragliding – an affordable paragliding experience that takes off from the top spot of Amaya
Larry's Hill – here, you will find tons of team building activities from zip line, ball pits, ATV, and more.
All-Terrain Vehicle (ATV) – explore Amaya's vast terrain with affordable ATVs
Hobbit Houses – one of the most popular accommodations offered by Amaya that provides a unique experience to its guests
Larry's Corner – a snack bar that features menus, specially made for kids and the kids-at-heart
DAHILAYAN ADVENTURE PARK
Home to Asia's First Longest Dual Zipline with a launch point at 4,7000 feet above sea level, Dahilayan Adventure Park boasts all sorts of extreme activities. Although it's located outside the city, it will only take a few hours to get there. Below are some of its famous attractions:
Asia's 1st Longest Dual Zipline – two 840m ziplines with a drop of 100 meters where zip riders can zoom through Dahilayan's rainforest canopy at 60-80kph
Skytower Base Jump – the highest para jump in the Philippines, 8-story high
Dropzone 120ft Freefall Ride – a 120ft freefall into a manmade lake
Flying Lizard Canopy Glider – canopy glider that you can pedal to move through trees, crawl along with vines, and zip through tree trunks
Python Roller Zipride – zip riders rattle, roll, drop, swing, and bounce over 500 meters.
Ropes Course – a 12-stage high and low wire obstacle course with a multi-sided Rockwall
Although Dahilayan Adventure Park is mostly known for all its adventures, it is also a peaceful nature escape for nature lovers. Check out their accommodation offers here.
HOBBIT HOUSE
Not to be confused with Amaya's Hobbit House, this attraction in Malaybalay, Bukidnon (a few hours away from CDO) is not just a house but a whole Hobbit Village. Located in Mt. Kitanglad Agri-Eco Farm, Hobbit House gives you the full Hobbiton experience. It's realistic hobbit house structures can also accommodate visitors who would like to stay the night. But, be prepared for the cold weather since it is located at a peak location (some 1,300 meters above sea level) and known to reach a temperature of 14 degrees celsius! The eco-farm is about 22 hectares wide, so other than the Hobbiton, and you may also immerse yourself in the beauty of the woods and the wonders of organic farming.
—
So, what CDO destinations have you listed down?
We hope that this comprehensive guide of travel destinations in the Philippines' Adventure Capital helps you in your adventures this 2021. We can't wait to see you in our beautiful City of Golden Friendship. Enjoy and safe travels!
Also Check Out: 10 Most Incredible Diving Spots in the Philippines
Note: For tourists outside the city, make sure to download and generate your QR code via the Higalaay App for the contactless contact tracing form. (READ: How to register the Higala App for Cagayan de Oro City)