Xavier Atenean Mary Christine Odtojan (85.10%) ranked 1st in the Psychologist Licensure Examination, as reported by the Professional Regulation Commission (PRC) on November 4.
XU garnered an overall performance of 25 percent, having Odtojan as the only passer among the four takers.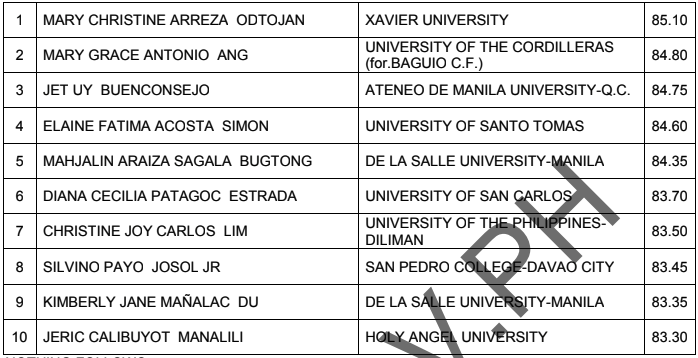 Meanwhile, De La Salle University-Manila secured the top spot for the top-performing school with an overall passing rate of 95.24% (20 out of 21 passed).
The Psychologist Licensure Examination took place in Manila last October 2019. Out of 285 takers, only 205 successfully passed.
Click here to see the complete list of passers.
—(Source: Professional Regulation Commision)