Let's face it, the current interventions for women's economic empowerment are insufficient to address all of the challenges that female entrepreneurs face. And while female business owners are often described as anyone who starts, organizes, and runs a business, there is much more intricacy to it than what it appears to be.
Women entrepreneurs come up with business ideas, plan it out, start it up, organize, integrate production factors, manage the business, take chances, and deal with the economic instability that comes with it. In other words, women entrepreneurs can innovate, initiate, and turn small opportunities into something big, such as a prospering business, regardless of any existing risk factors.
In recent years, women entrepreneurs have shattered the norm about men being more effective and successful in developing entrepreneurial opportunities. As a matter of fact, female business owners dominate today's competitive environment, especially in the Philippines.
Women Entrepreneurs in Mindanao
Whether you agree or not, seeing one of your female Facebook friends sell a product online is probably a common thing nowadays. This is a clear indication that women are naturally inclined to entrepreneurship. And because of their meticulousness and unrivaled ability to multitask, they can build a business from the ground up with nothing but commitment and concentration as their primary foundation.
If you're skeptical about the capability of women in Mindanao to start and manage a business, here is a recent survey data from Grant Thornton International's 2020 Women in Business: "The majority of the 99.6 percent of micro, small to medium enterprises (MSMEs) present in the country is comprised of women. MSMEs are of great significance to our gross domestic product, which makes the roles of female entrepreneurs crucial to our economy's growth."
This is clear evidence that women must be taken seriously in the field of business, whether as executives or entrepreneurs. They can add a range of substantial benefits to the table and are typically more strategic in running a business.
To emphasize women's entrepreneurial capability, we've collaborated with two local female business owners in Northern Mindanao to share their success stories in becoming an entrepreneur.
AMPIE CDO
The first on our list is AMPIE CDO. AMPIE CDO is an online, family-owned business in Cagayan de Oro City that offers various delectable and affordable pies. In our interview with Faye Anlap, owner of the said online store, she exclusively shared with us how AMPIE CDO came into existence. According to her, the passion of her mother, Lani Anlap, to learn and discover new things sparked the beginning of AMPIE CDO. This is her story.
Hobby Turned Money
Even before AMPIE CDO came into the picture, Faye has always been inclined to managing her own business. She previously used the business name "Homemade CDO" on Facebook, where she markets and sells her homemade products. The business she initially started and lasted for a few years—until her mother, Lani, decided to spend time learning how to bake pies, which eventually became her hobby.
"It all started as a hobby. My mom really enjoys watching YouTube videos. That's what drove her to try and bake a pie," Faye shared during the interview.
After a series of trial and error, Lani successfully baked the pie that they are now selling online. However, the business idea did not immediately come to fruition. According to Faye, they were just sharing the pie with their friends and relatives, particularly with their churchmates. But the recipe gained too much great feedback from their friends and colleagues that someone even asked Faye to sell the pie in Limketkai Center's food court area. It was then that the lightbulb moment happened to Faye, convincing her to capitalize on the opportunity to start AMPIE CDO.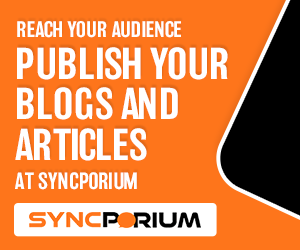 "We have no intention to monetize the product, but since a lot of people are searching for it, we decided to turn it into a business," Faye said.
When asked how she came up with the name AMPIE CDO, Faye said that it was derived from the Cebuano term "Ampay" which means "to one's liking" or simply "favorite." When Faye decided to launch AMPIE CDO officially, she then changed the name of her existing Facebook page from "Homemade CDO" to "AMPIE CDO." When she first started fulfilling orders, Faye mentioned that her capital was only PHP 1,000.
Overcoming the Pandemic
AMPIE CDO immediately went from zero to hero after it was launched. According to Faye, sales and deliveries were very high from December 2019 to January 2020. However, when the COVID-19 pandemic happened, AMPIE CDO was one of the many businesses that were negatively impacted by the crisis, specifically due to the city-wide lockdowns. Faye did not have a choice but to discontinue the production of their pies.
"The business was really doing good, but then the pandemic happened… so we stopped the production," Faye shared.
However, during these tough times, Faye remained faithful to her goals as an entrepreneur. And with the help of God, she managed to restart AMPIE CDO. When asked about her inspiration, Faye said:
"If you do something that you love, do it… and always pray and trust God."
Check out their eye-catching and mouth-watering pies below:
AMPIE CDO's bestsellers are their Buko and Egg Pies. However, Faye also encourages her customers to try their fruity pies, which offer a whole new level of deliciousness compared to typical pies.
How to Order?
Should you be interested in trying AMPIE CDO's beautifully delicious pies, you can reach them on their official Facebook page at https://www.facebook.com/ampiecdo. All of the other information regarding the business can also be found on the Facebook page.
Purple Yam CDO
The second business on our list is Purple Yam CDO. Purple Yam CDO is a cake and pastries store that prides itself on its natural flavors, specializing in ube cake and yam. Purple Yam CDO also offers other natural flavors such as Choco Moist and Durian flavors that are locally produced in Mindanao. In our interview with Cagayan de Oro Branch Owner Dexa Garcia, she shared Purple Yam CDO's story and how she managed to take the challenge to become a franchisee.
How it Started
Purple Yam originated in Ozamiz City and was initially started by Oyos Mendoza back in 2010. In a store interview, Oyos said that they successfully opened six branches in just a span of six months. Namely, Ozamiz, Oroquieta, Jimenez, Tangub, Aurora, Pagadian, Iligan, and Surigao, with two outlets in Misamis Occidental: Tudela and Lopez Jaena.
When it comes to branching out in Cagayan de Oro, Dexa stated that both Oyos and her barely knew each other. But since her reputation as a good baker reached Oroquieta through word-of-mouth, she was given a slot by Oyos.
"We're not really close friends, and we don't even know each other but since D Cakes was popular here in Cagayan back in the day, it really helped me gain his trust," she added, "The Purple Yam building in Oroquieta is owned by my cousin, and then she was the one who suggested to try Purple Yam in CDO. Since she's aware of my background in baking, that's when she made me her business partner in CDO. After the go signal, Oyos immediately approved and gave us a slot."
Being given the chance to bring the most well-loved ube cake from Ozamis to Cagayan de Oro is a big investment that Dexa managed to handle well. She was driven by her goal to help, not just by selling the product but to provide jobs for the locals.
"We wanted to help because we're planning to have two outlets from this branch in Nazareth—we wanted to help in terms of employment. We want to provide employment for the people. That's actually our main goal: to help each other."
Facing the Pandemic
Despite the disadvantages brought by the pandemic, Purple Yam CDO recently launched its first branch in Cagayan de Oro earlier this month.
Cagayan branch was not supposed to open this March as there were "no deliveries, we [lacked] commissary, and the business [was] really just booming in Misamis Occidental. So we really gambled in taking the business in Misamis Oriental'…" Dexa said.
She added, "We initially aimed to launch the business during the third quarter this year, but we've managed to make it happen during the first quarter… we didn't really expect good feedback from the locals, given the fact that there's a pandemic."
With a brave heart, Dexa took the risk and followed her entrepreneurial dream. She is indeed confident with the quality and taste of Oyo's signature cakes and pastries. She believes in what Purple Yam CDO can offer, and she is now reaping the rewards of her determination.
"As we all know, Cagayan de Oro has lots of cake shops, not like Misamis Occidental… so that's really one of our main challenges. That's what pushes us to maintain our quality, especially the creaminess of our cakes…," Dexa said during the interview.
"Price-wise, we're a lot cheaper. Unlike other cake stores, we made our price competitive and that's what gives us the edge. Everyone can afford our cake," she added.
Dexa is thankful that she was allowed to be a part of Purple Yam's ongoing journey to the top. When asked about her message to other aspiring entrepreneurs, she said, "Whatever you do, dream big and keep moving forward. I've been down for the past years with D Cakes, the business was really down, and then I really stopped. But you have to fight back, don't give up."
Feast your eyes upon Purple Yam CDO's cakes below:
How to Order?
Are you planning to satisfy your sweet cravings? Visit Purple Yam CDO's official Facebook page today at https://www.facebook.com/PurpleYamCDO to learn more about their business!
Women Power
There's no denying that women entrepreneurs are essential in shaping the next generation. Moreover, taking risks and finding ways to bounce back from a downfall has always been a quality that empowered-women possess within themselves. Indeed, good things come to those who wait. But if you're a woman, waiting for an opportunity to come is never an option. If there's no opportunity, create one. This is what success looks like from a woman's perspective.
This 2021 WhatALife! takes on the initiative to feature different Kagay-anon SMEs to support and help promote local products. Check out here for more SME Featured stories!