School is back! Many parents buy their children's needed school materials or items. So there are school supplies meant for kids in kindergarten and grade school, which we covered earlier, and for teenagers in high school.
High school students have more school essentials since they are at a higher level, with advanced lessons and each class requiring different materials. It's best to prepare what to buy as early as possible so your high schooler can start the year strong.
Here are the top recommended products for a successful high school year!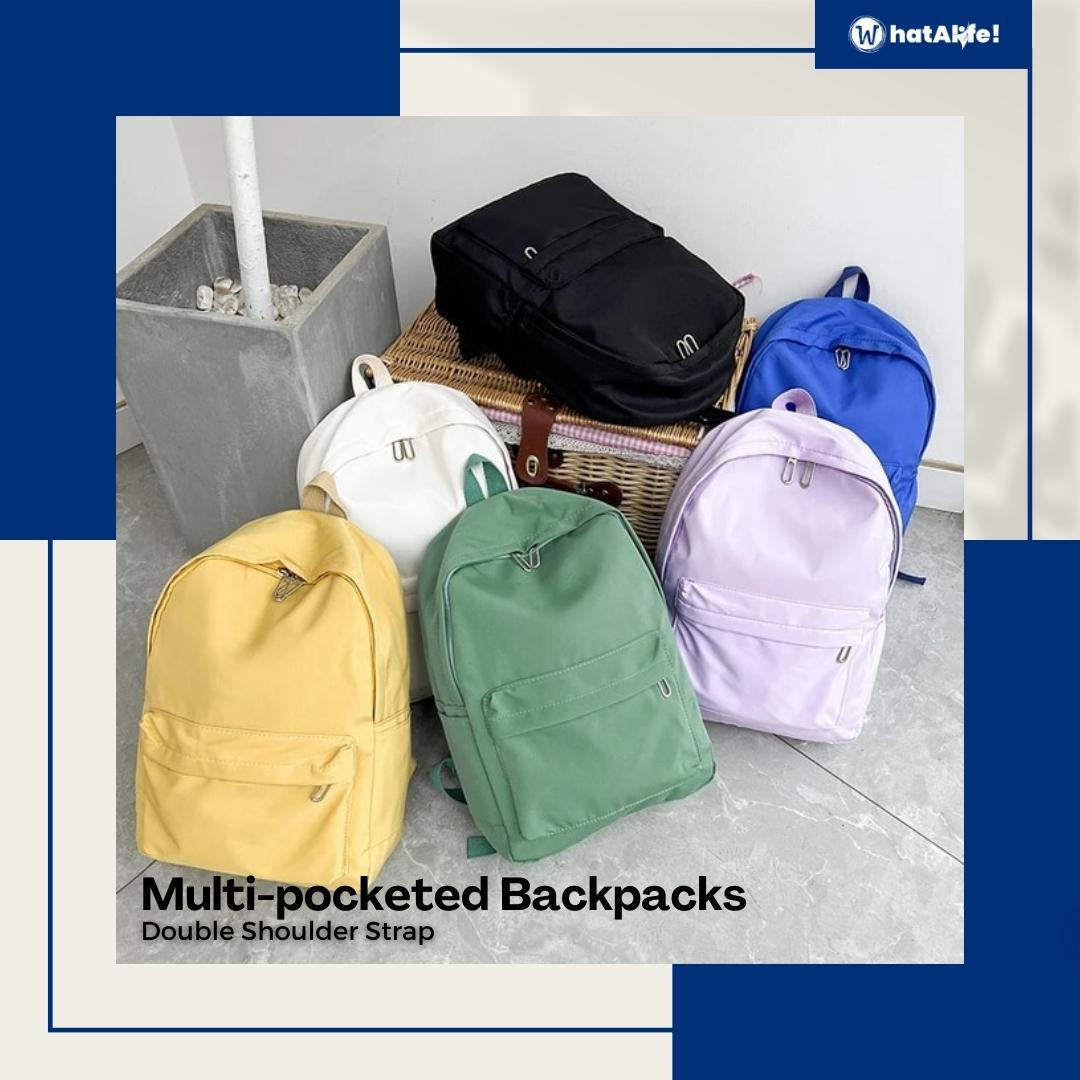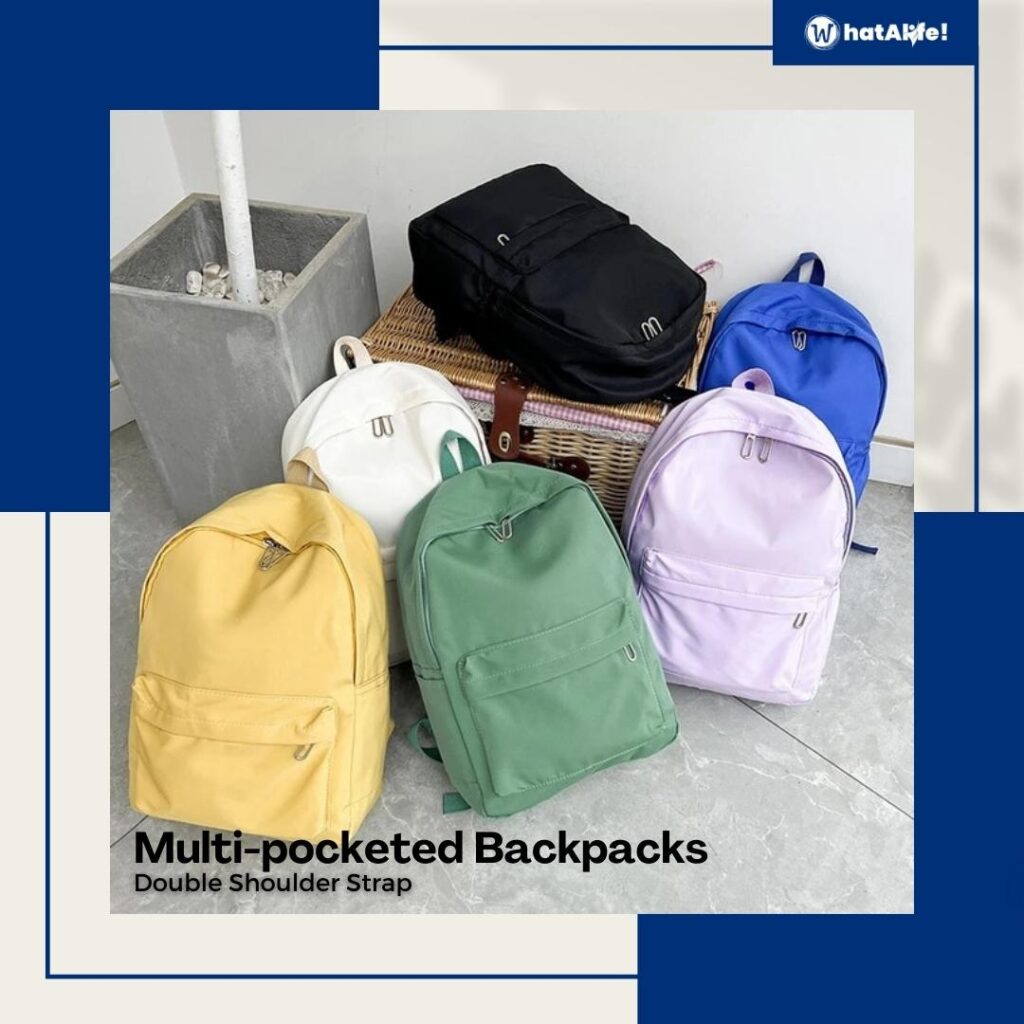 Double Shoulder Strap Multi-pocketed Backpacks
This backpack has a double shoulder strap, so it's sturdy for carrying. Also, it's multi-pocketed, so you can insert lots of materials. The material is 100% polyester and has a plain pattern. Additionally, it has a preppy, fashionable-looking style and a zipper to make it more secure. The backpack has white, pink, blue, and black colors to suit your preferences.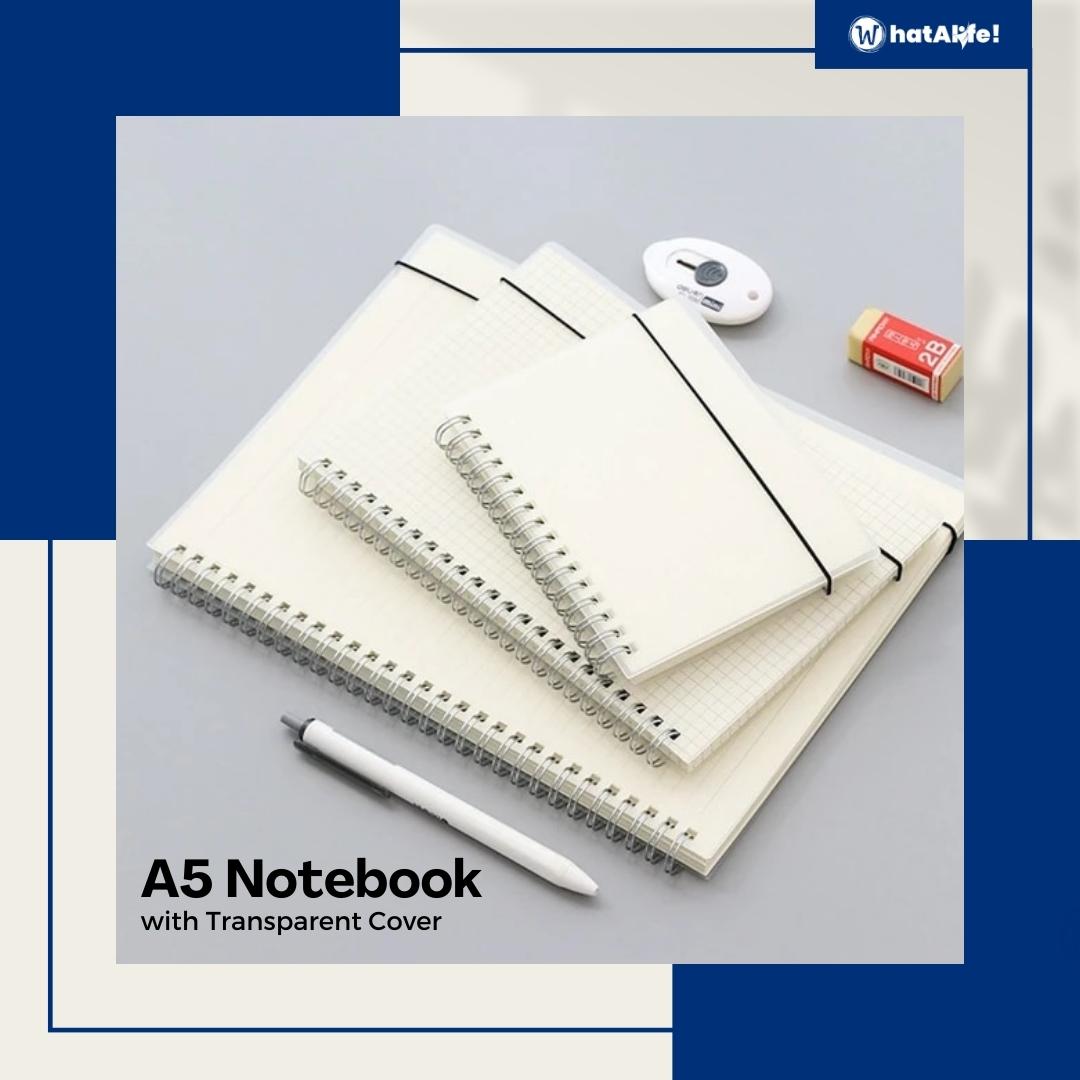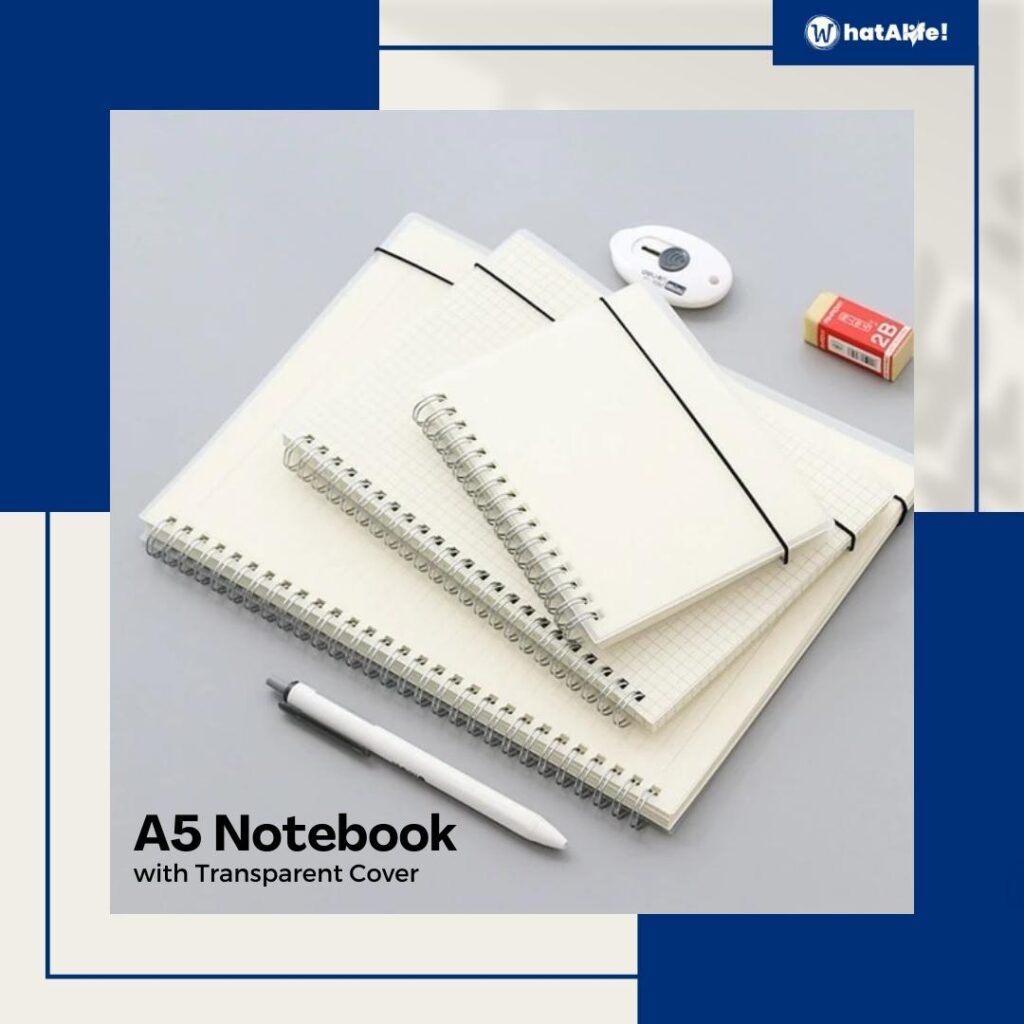 A5 Size Notebook with Transparent Cover
Notebooks are key school materials for students! This is an A5-sized notebook perfect for class notes, featuring a spring binder for easy organization. The transparent cover allows for creative customization. Students can enjoy smooth and clear writing with high-quality paper.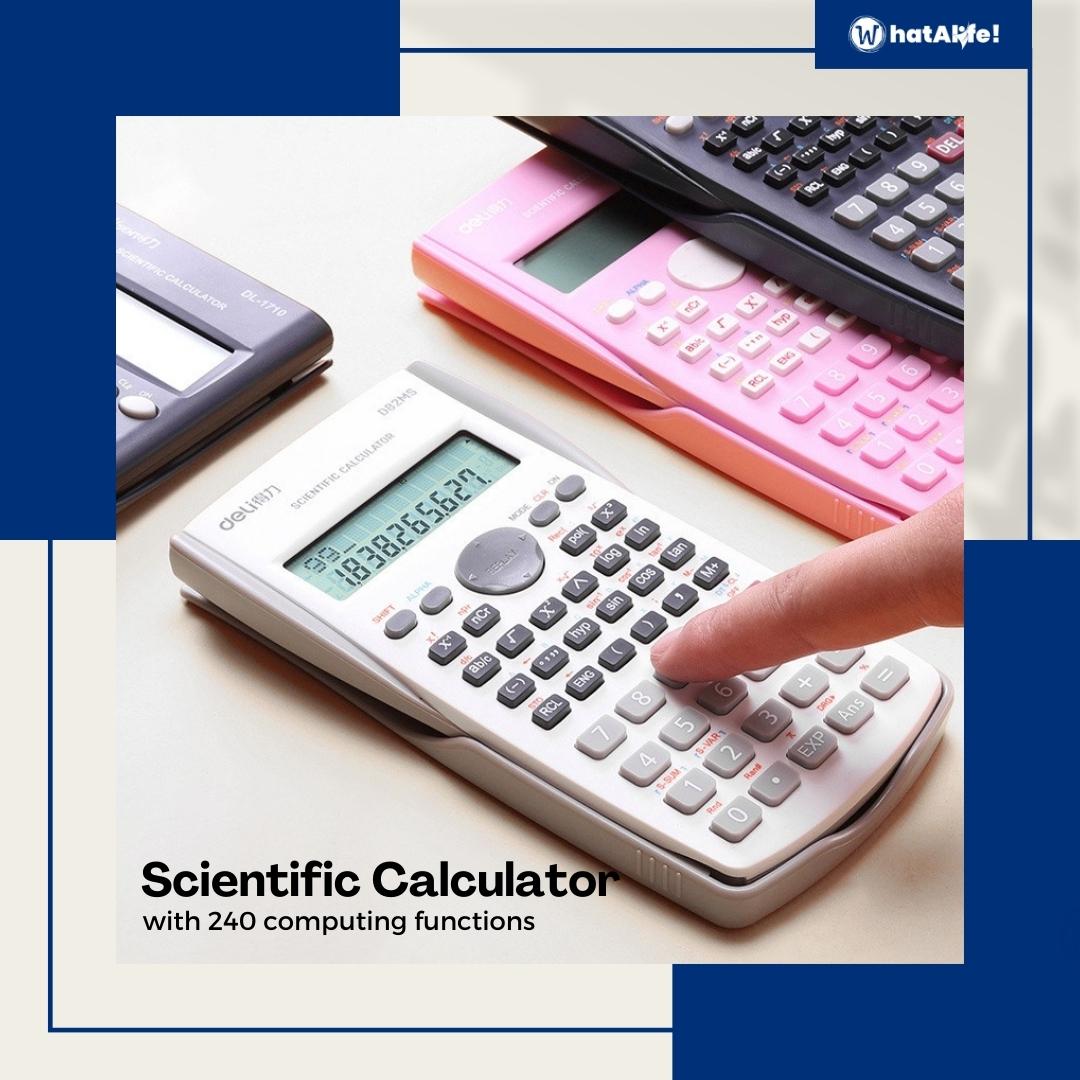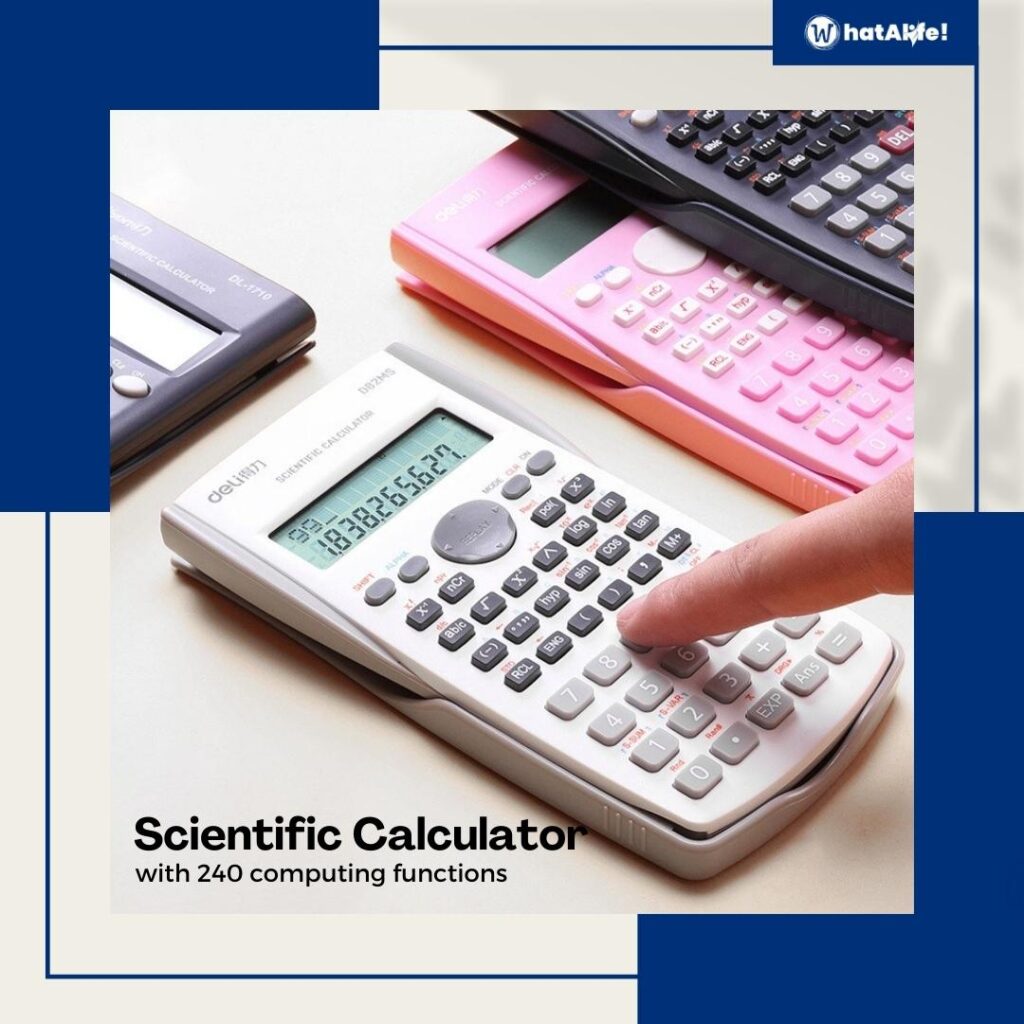 Scientific Calculator
This 240-function scientific calculator can help students with school subjects like geometry, calculus, algebra, chemistry, and physics. It features a quality LCD display, a durable plastic build, and comes in various colors. It's made of plastic and has long-lasting performance with two button batteries.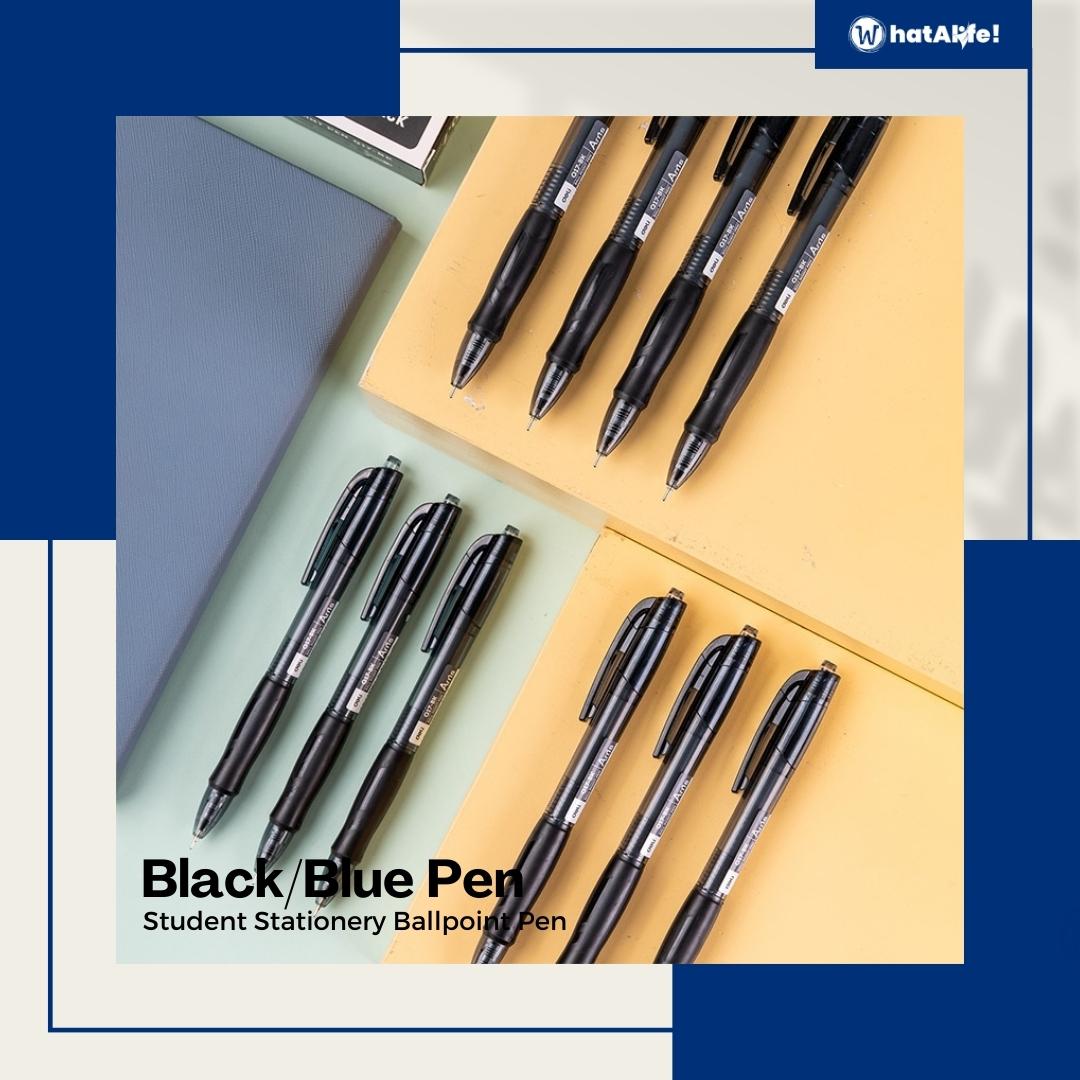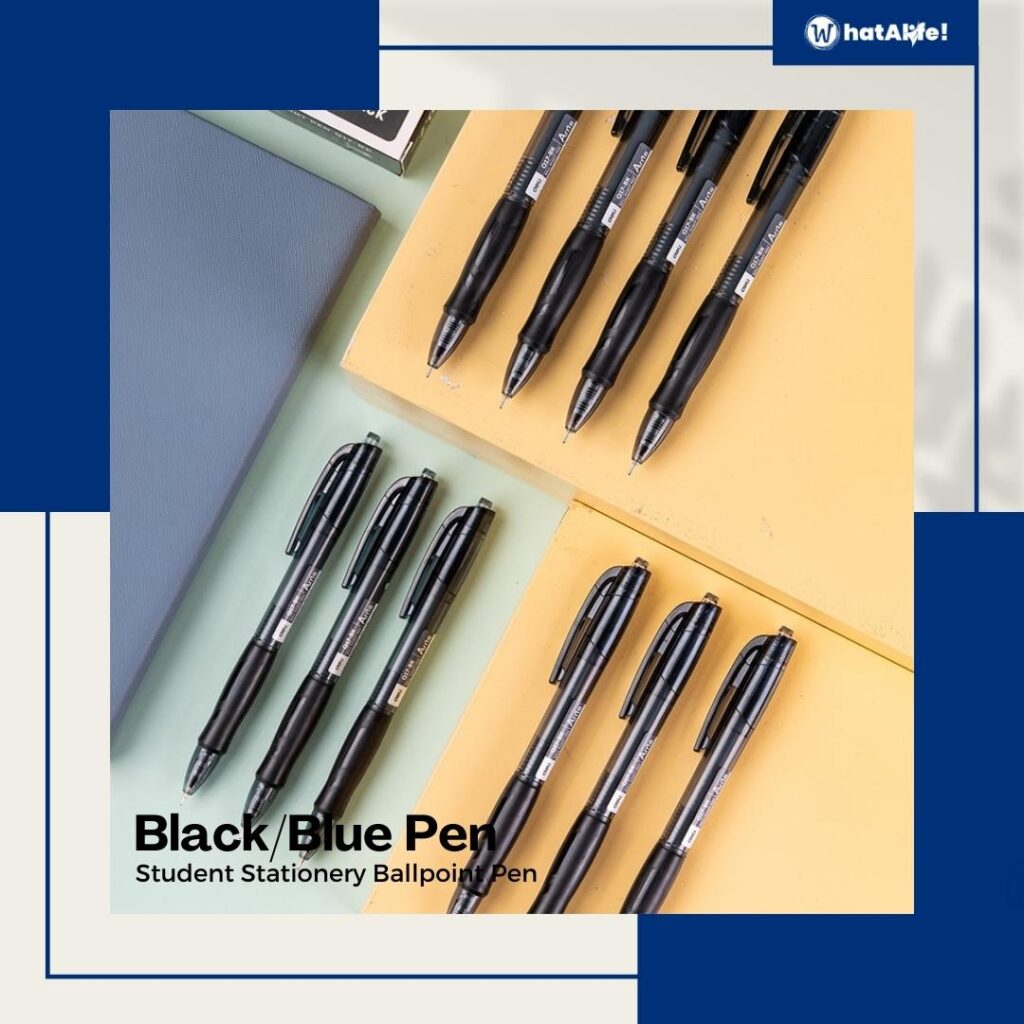 Black/Blue Student Stationery Ballpoint Pen
High school students need a ballpen for smooth writing! Ballpens are key school materials — so here's a pen with a mini tip of 0.7mm. It comes in blue and black, so it can suit your preferences. With this ballpen, students can easily write down their school notes or draw their ideas!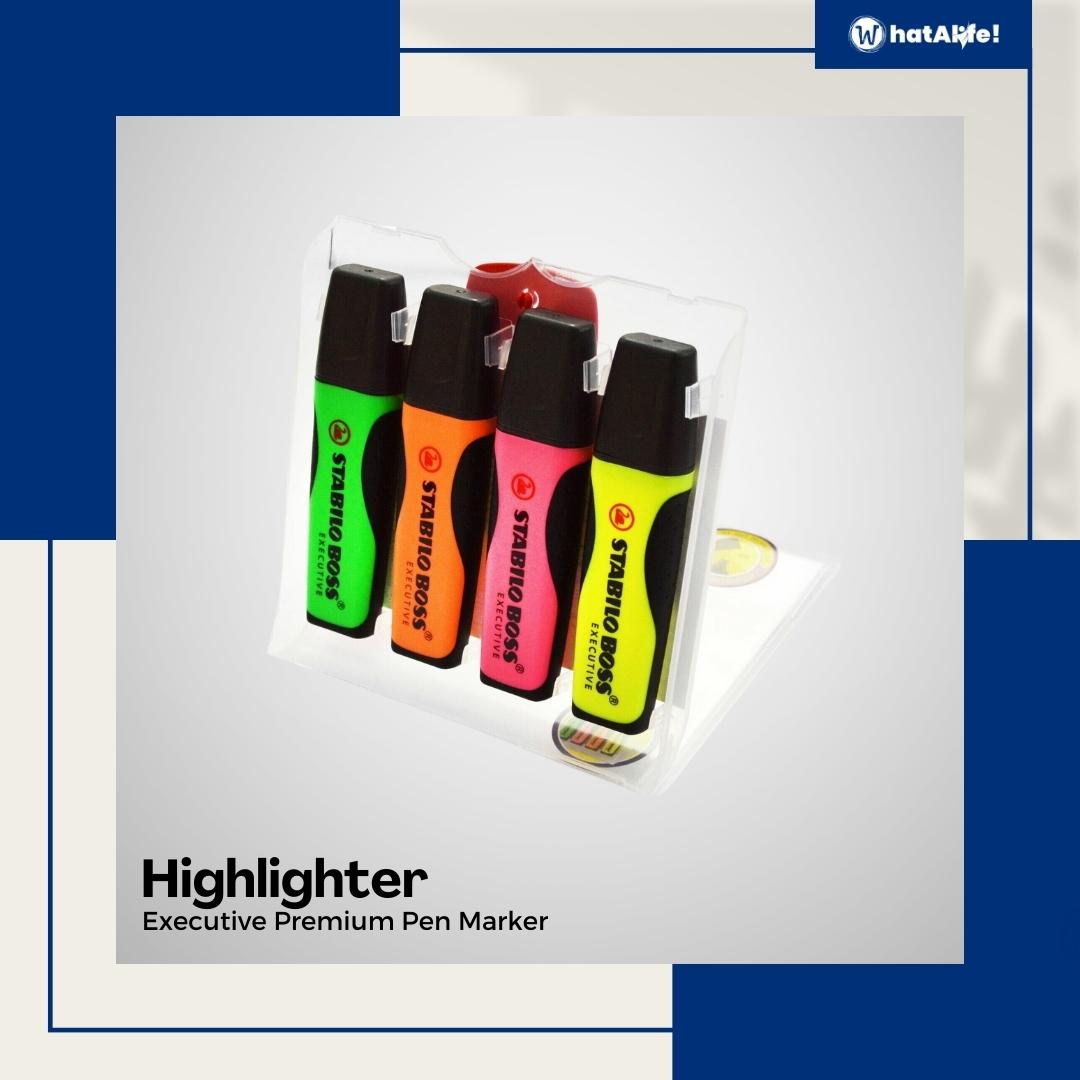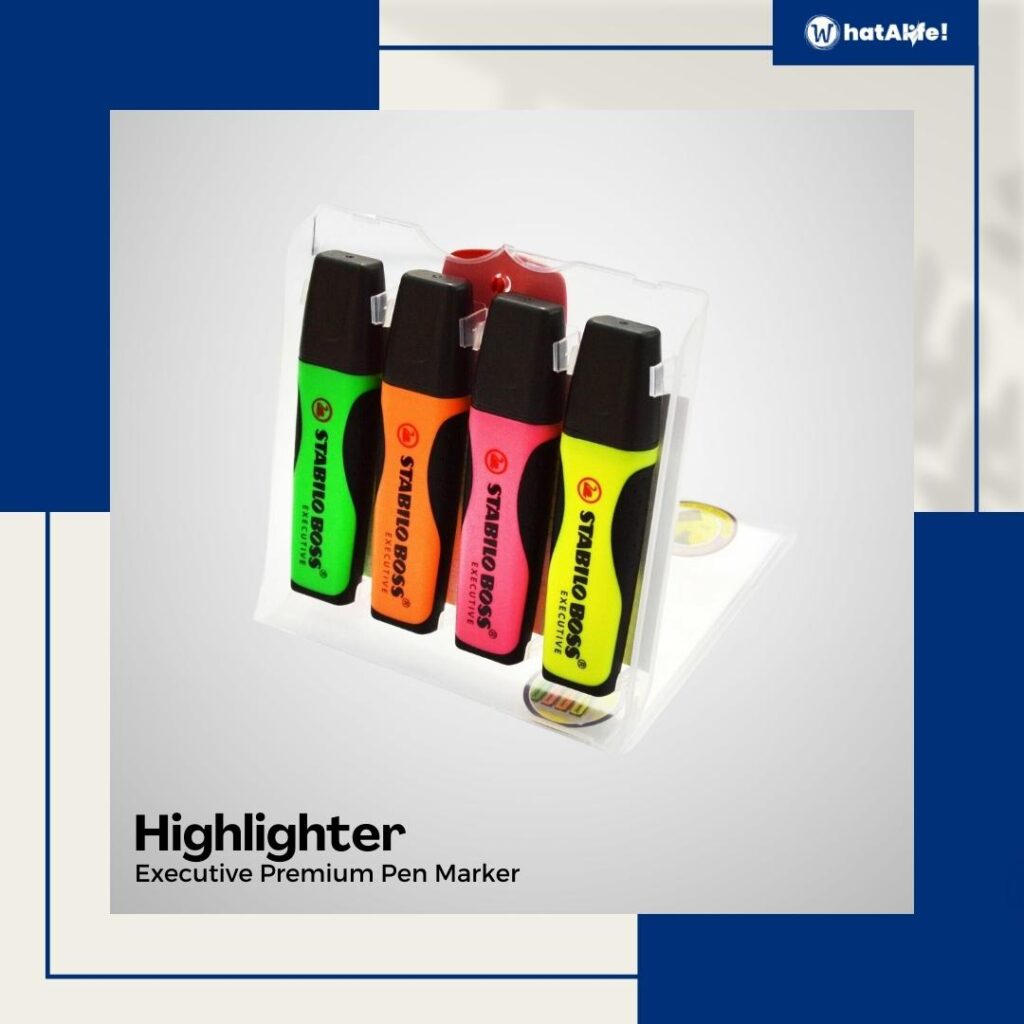 Executive Premium Highlighter Pen Marker
The highlighter pen marker makes highlighting text on books easy to capture a sentence's importance! This highlighter has anti-dry-out technology, so your highlighter is safe from drying out for four hours and has water-based ink. It also has features such as anti-smudge ink. With its classic shape, it's easy to grip. It's available in pink, orange, green, and yellow.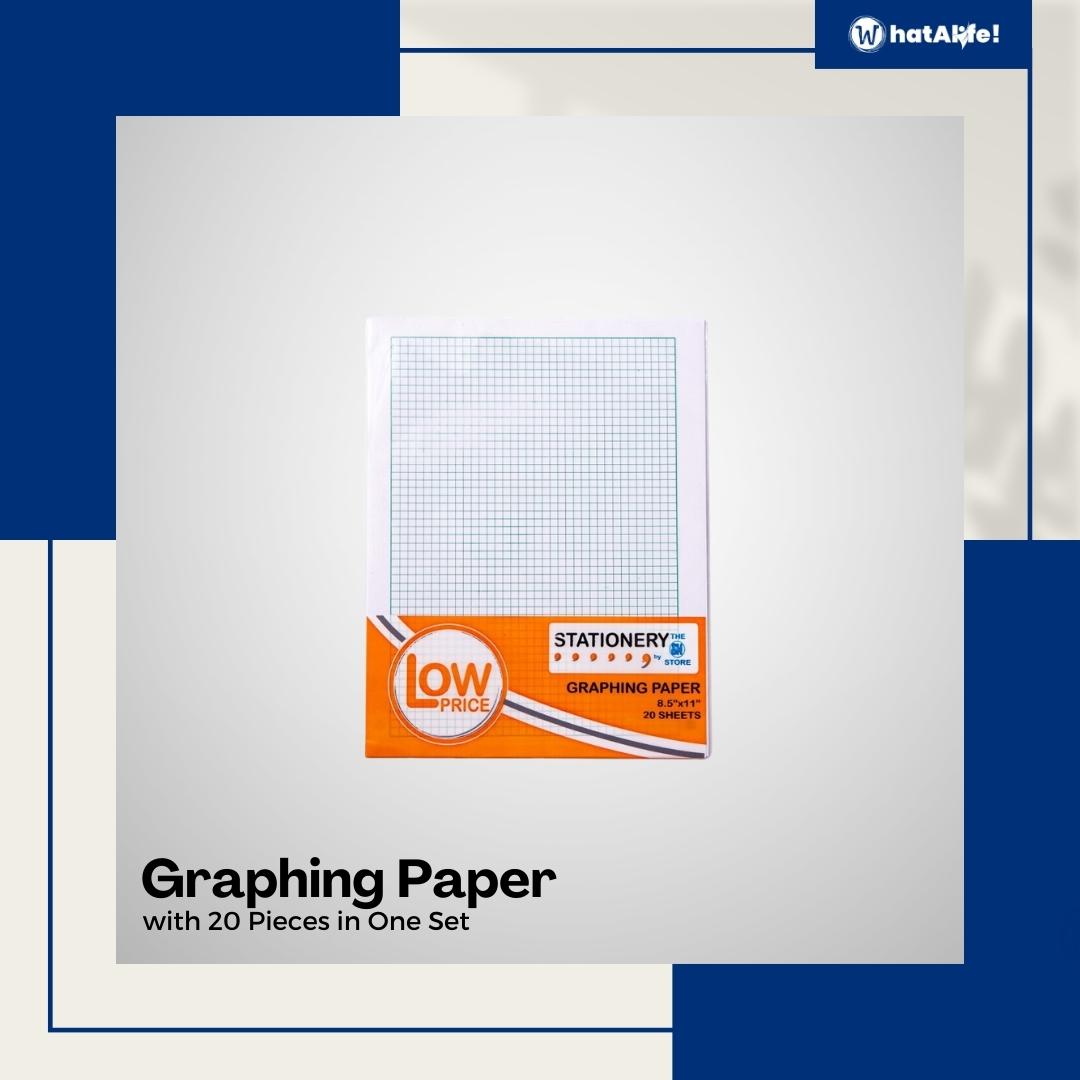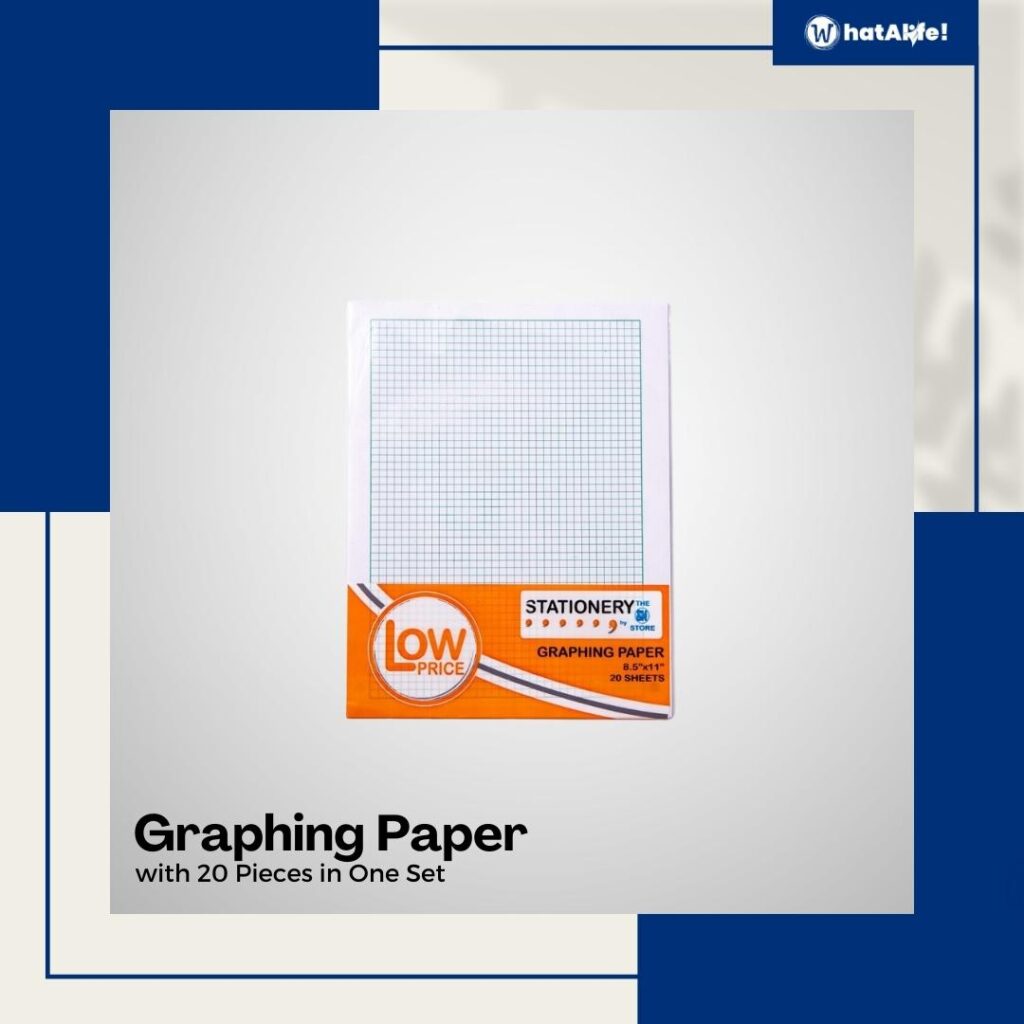 Graphing Paper
This handy graphing paper is really useful for math class! It's used for plotting graphs and curves. These school materials have dimensions of 21.5 x 0.3 x 28cm, fit for daily use. Don't worry about running out of graphing paper, because it has 20 pieces in one set.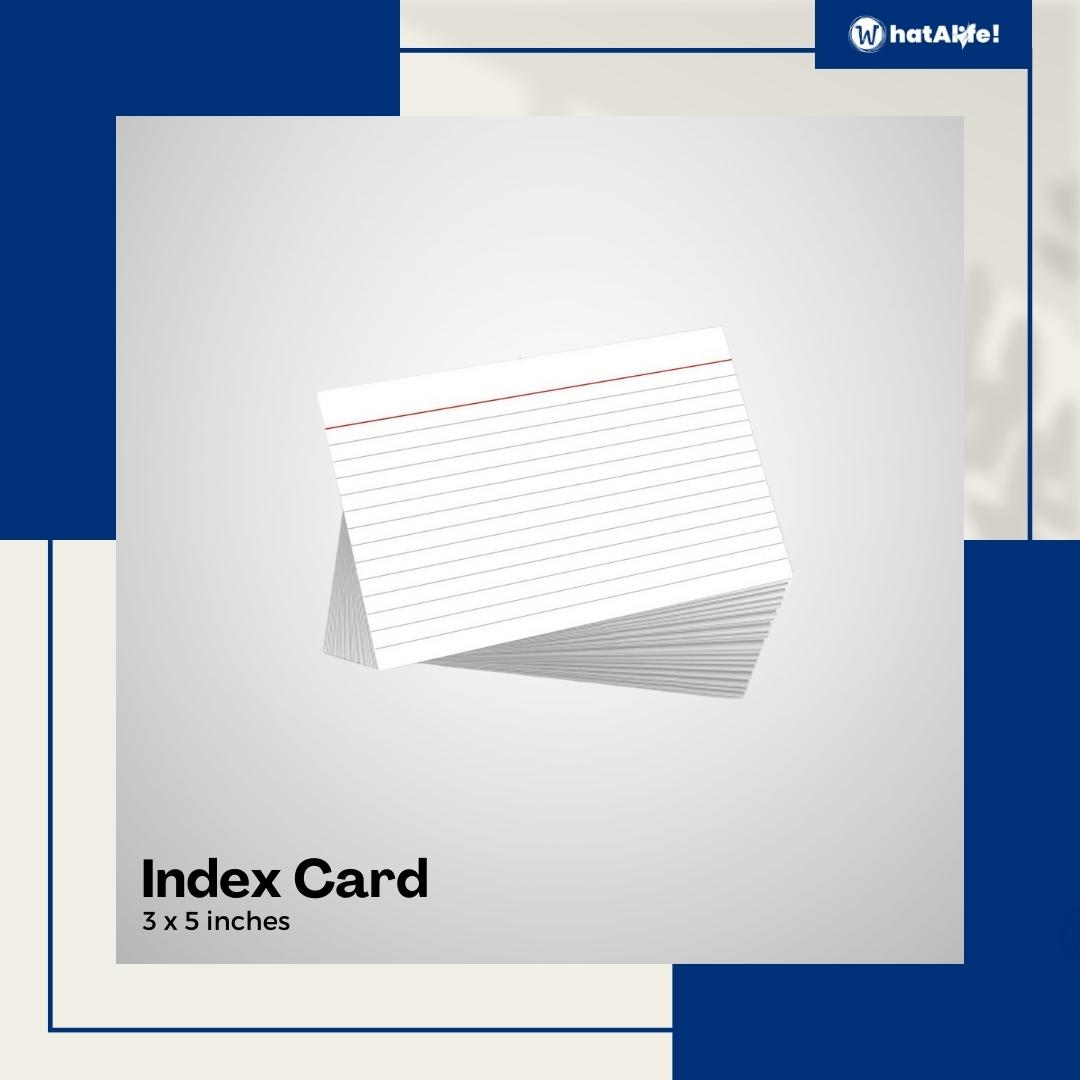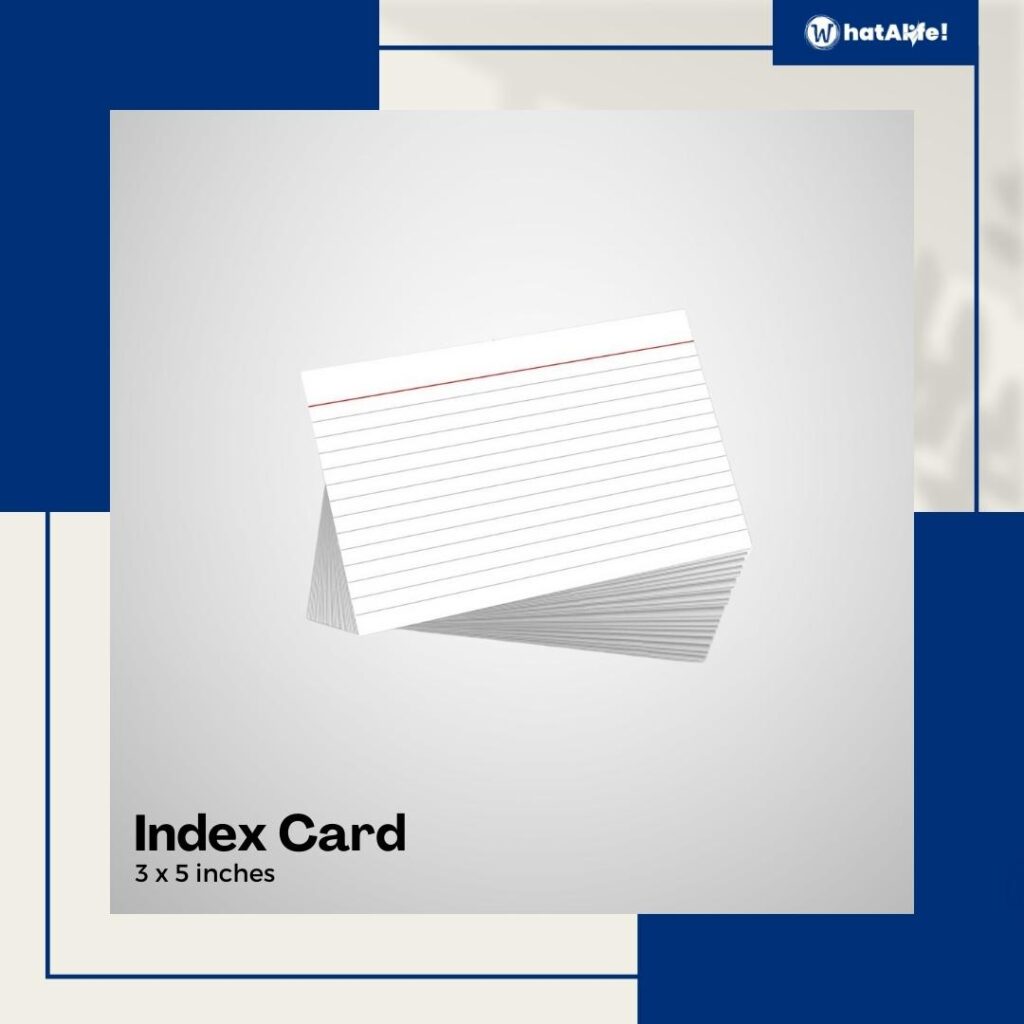 Index Card
Sometimes, there's no need to go back and forth to review your books. An index card allows students to summarize the information on a certain topic, making it easier to remember. These index cards are 3 inches x 5 inches, have white ruled paper, and come in 100 sheets per pack!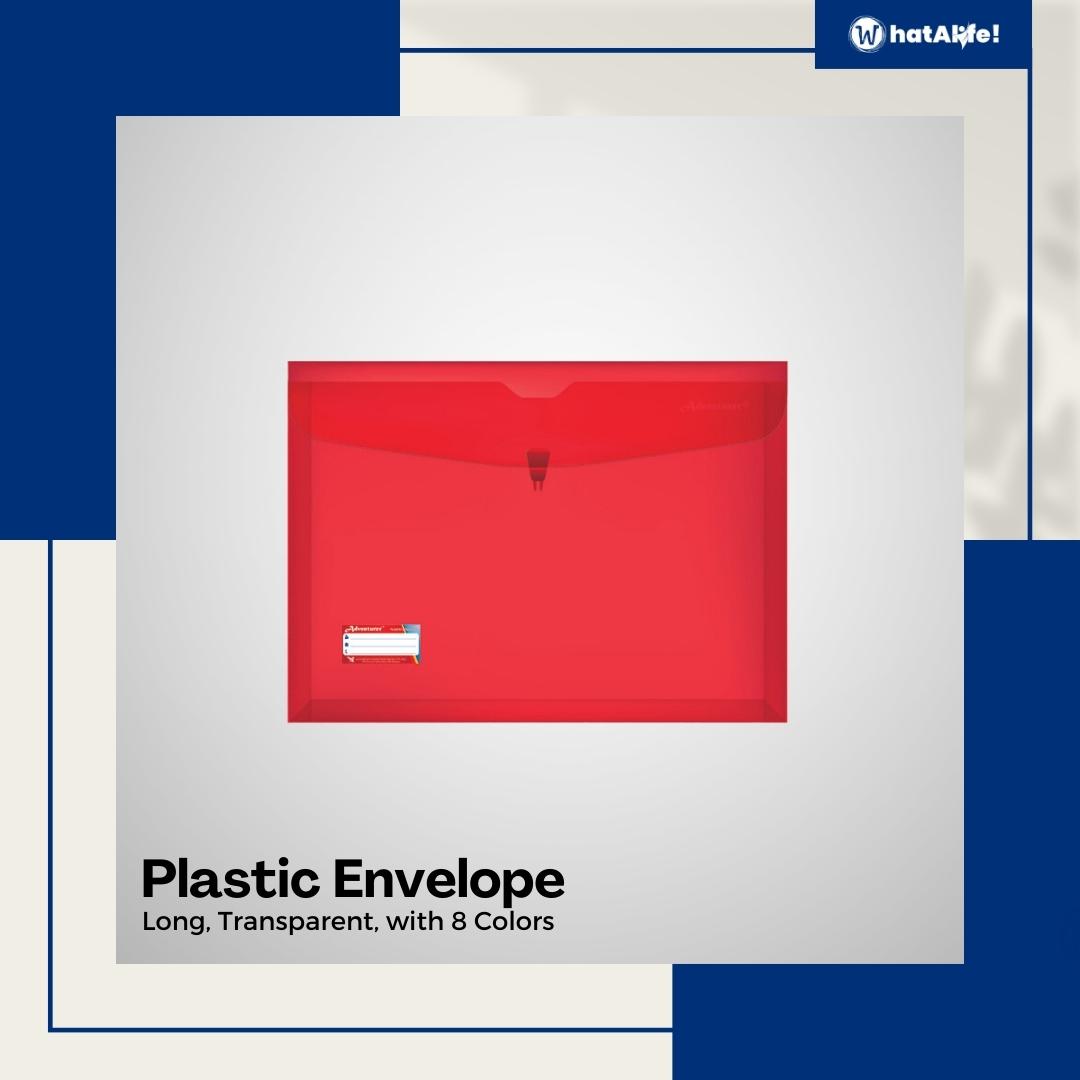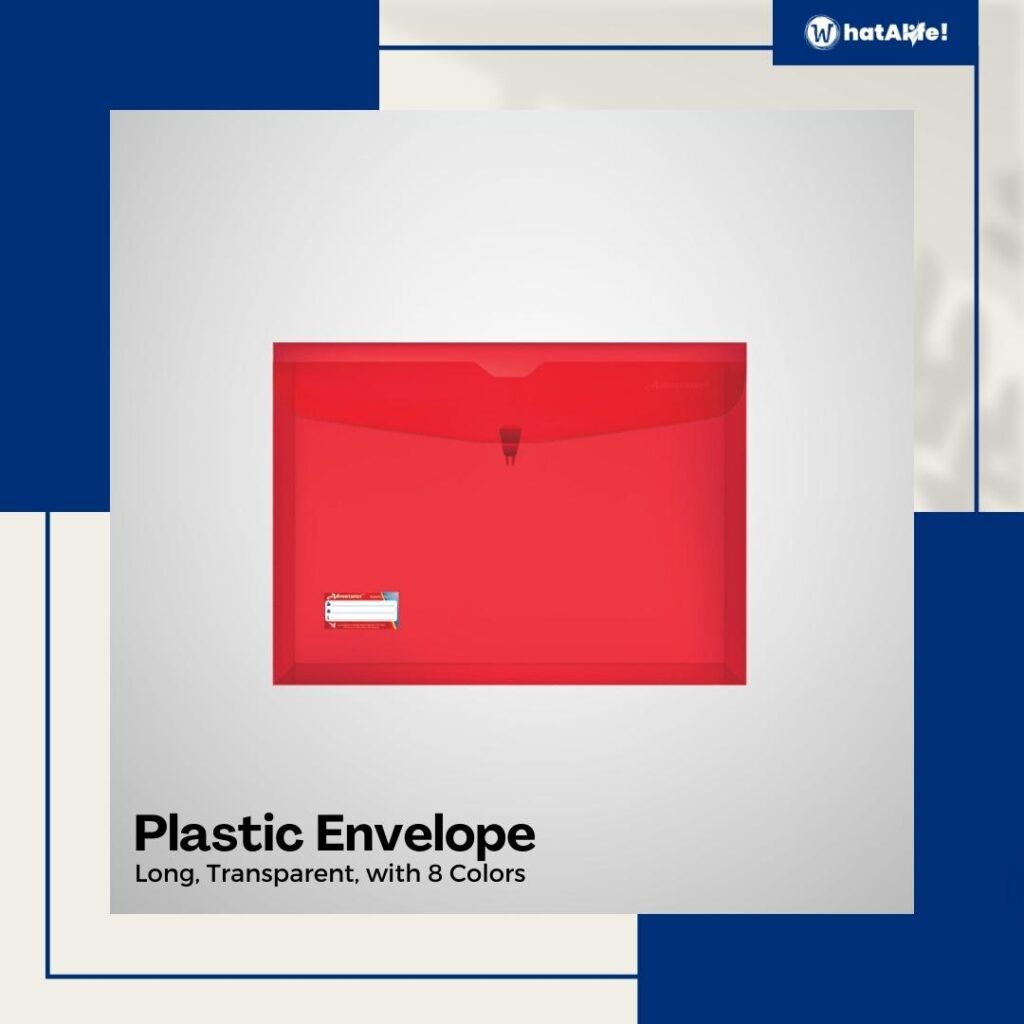 Colored Plastic Envelope
Any important documents students have, they can safely store and secure them in an envelope. This is a long, transparent, expanding plastic envelope. It can hold up to legal-sized documents and has a big carrying capacity. In addition, it has a durable push lock and safe corners. It also comes in 8 colors: red, aqua blue, pink, violet, orange, blue, green, and yellow.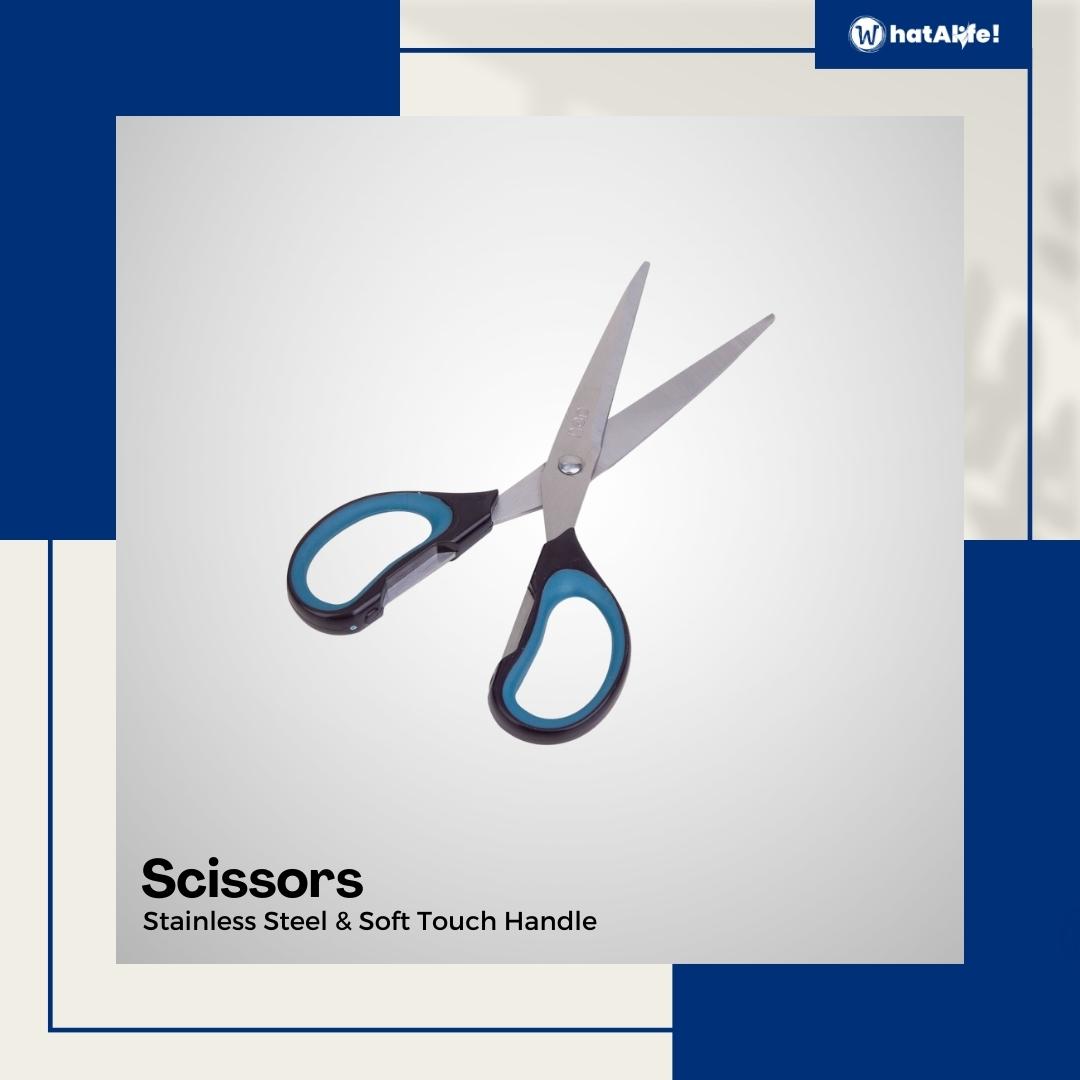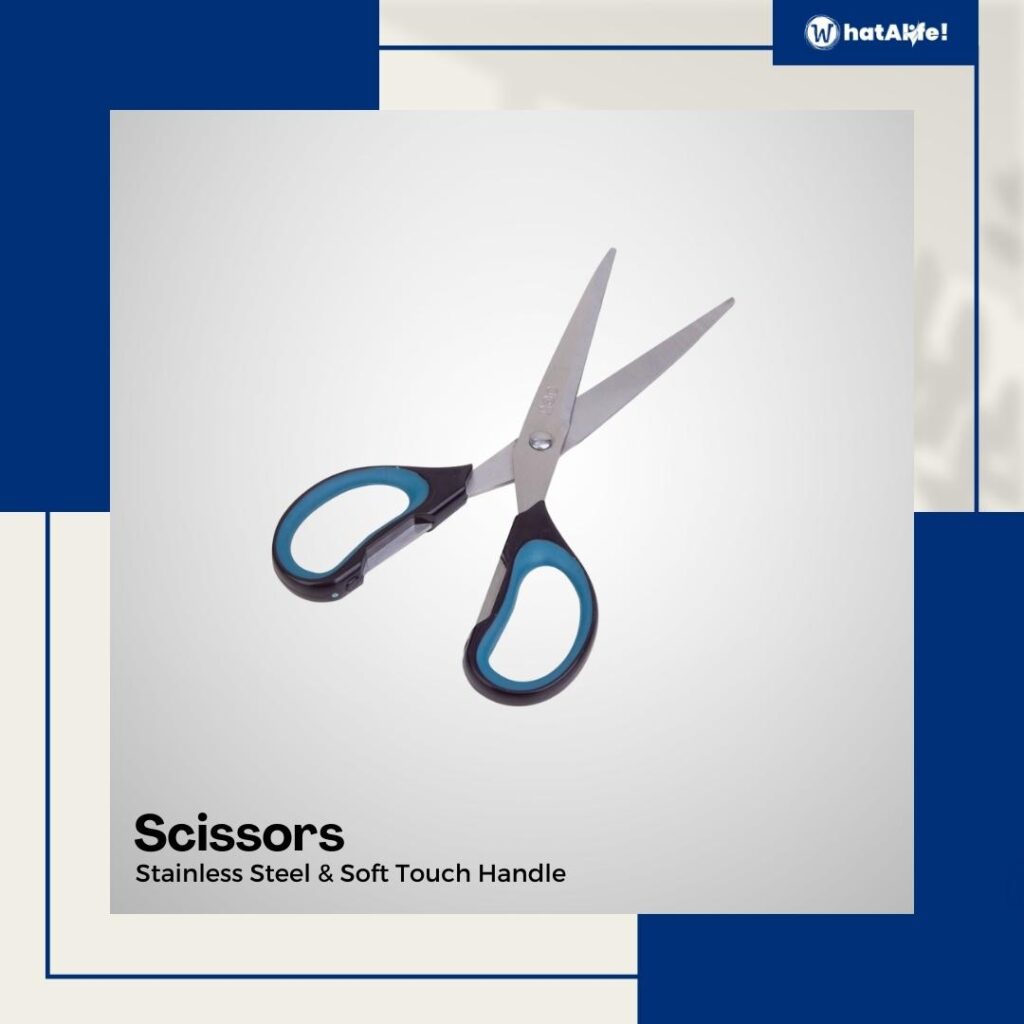 Scissors
Scissors are school materials that can be used for art projects in class. Durable, stainless steel scissors are best for school year-round use. It has a soft touch handle, meaning it's comfortable. Additionally, the symmetrical handle has a non-glide for two-handed usage. It comes in the colors black and white. Get creative with scissors!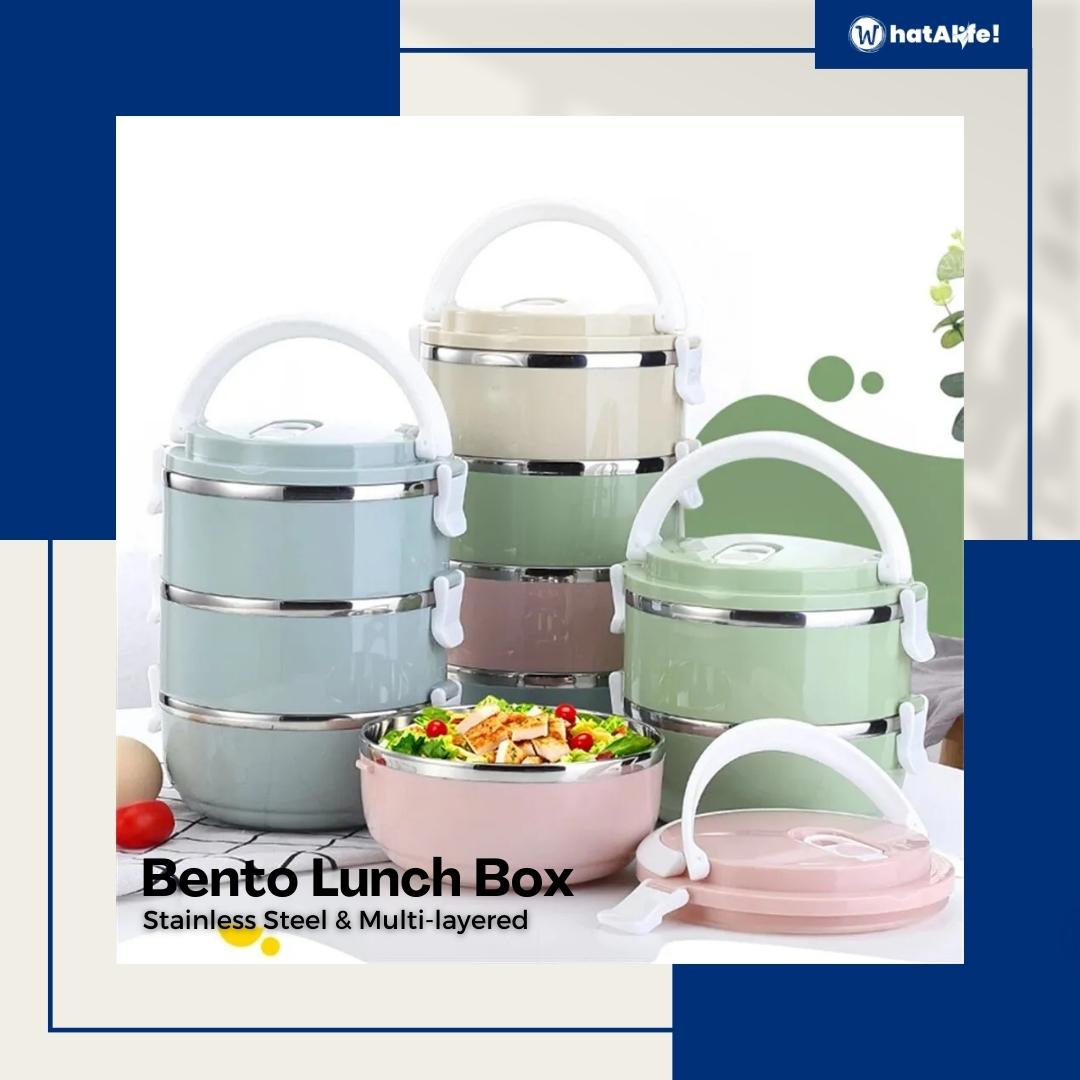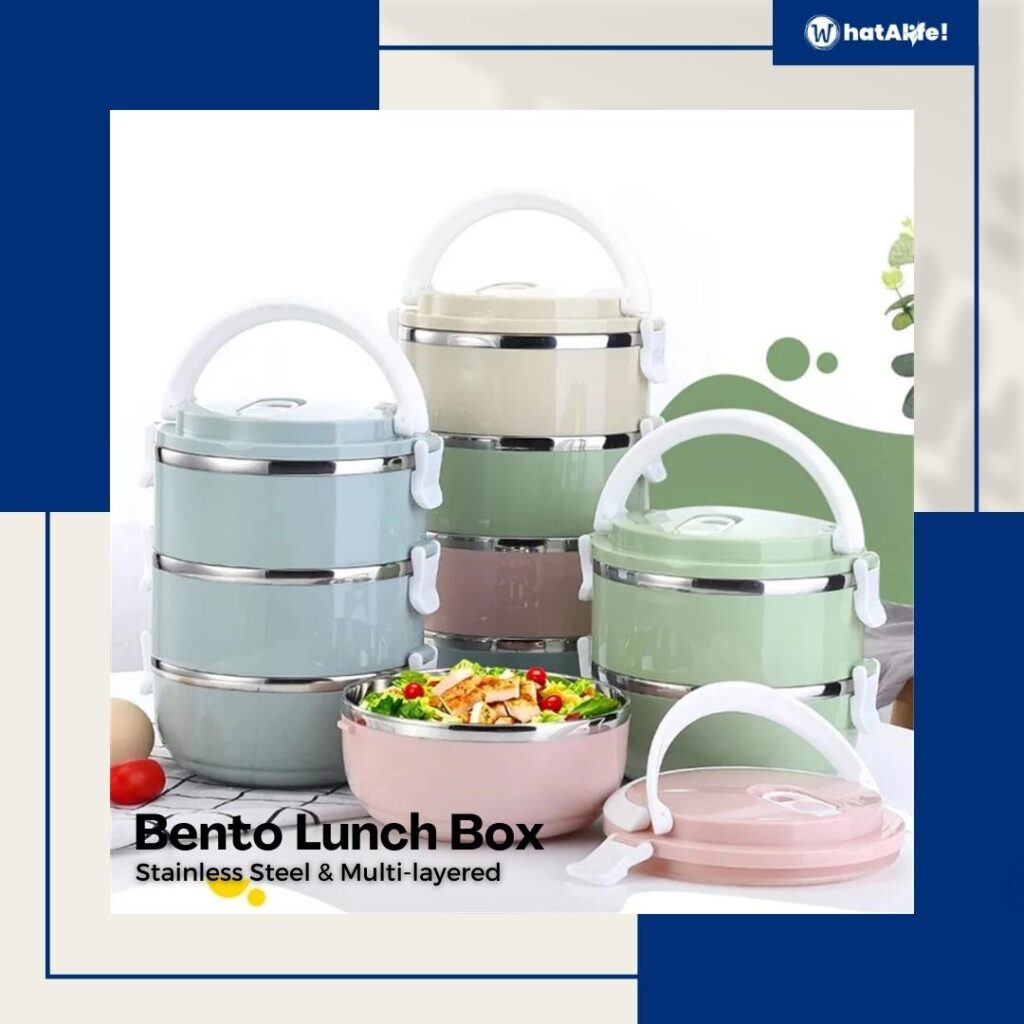 Stainless Steel Lunch Box
Stainless steel lunch boxes keep food insulated to stay at the same temperature. What's even great is that this lunch box has 2 to 3 more layers so students can bring more food to school! These stainless steel lunch boxes are very easy to clean and carry. It can be split and combined to store different foods to avoid mixing.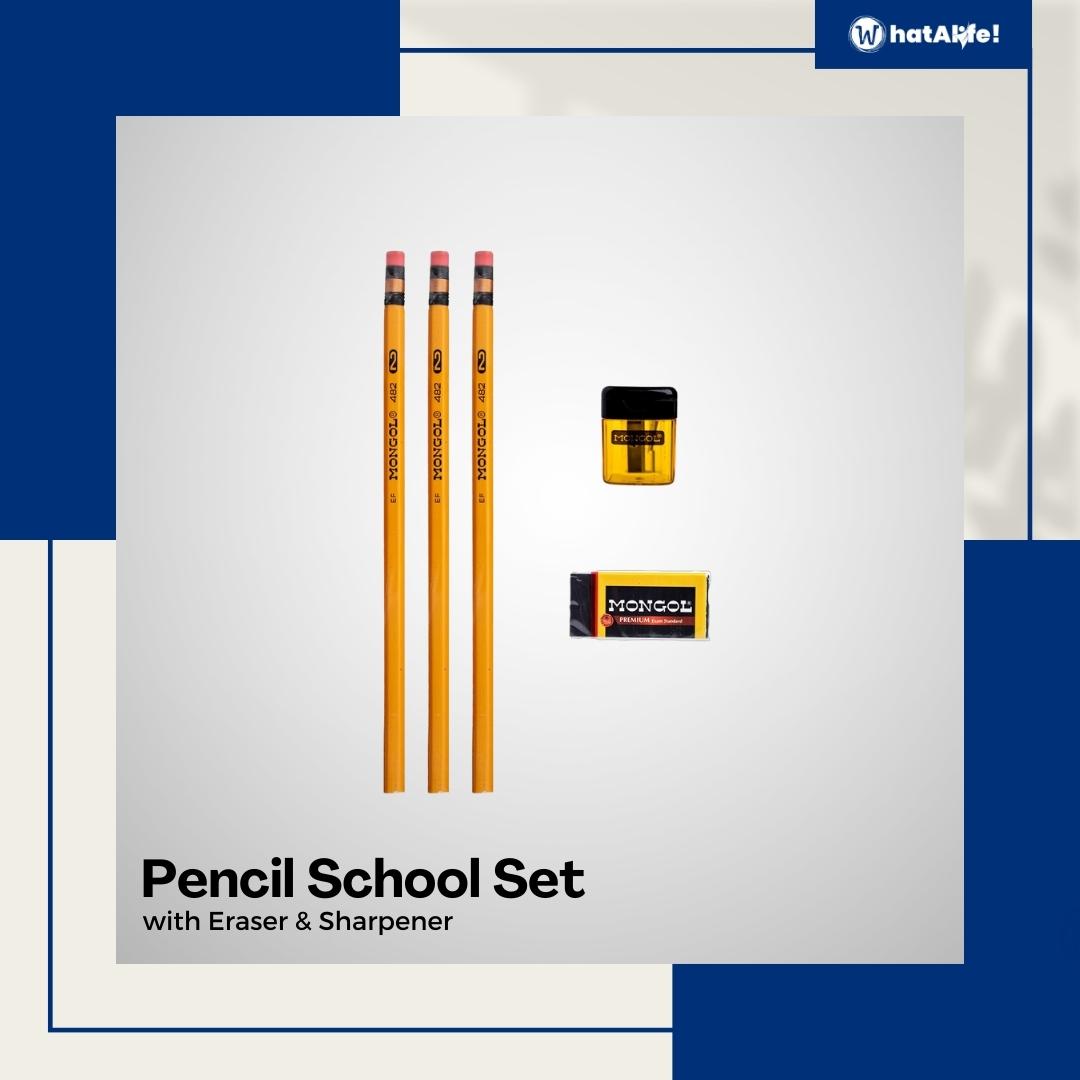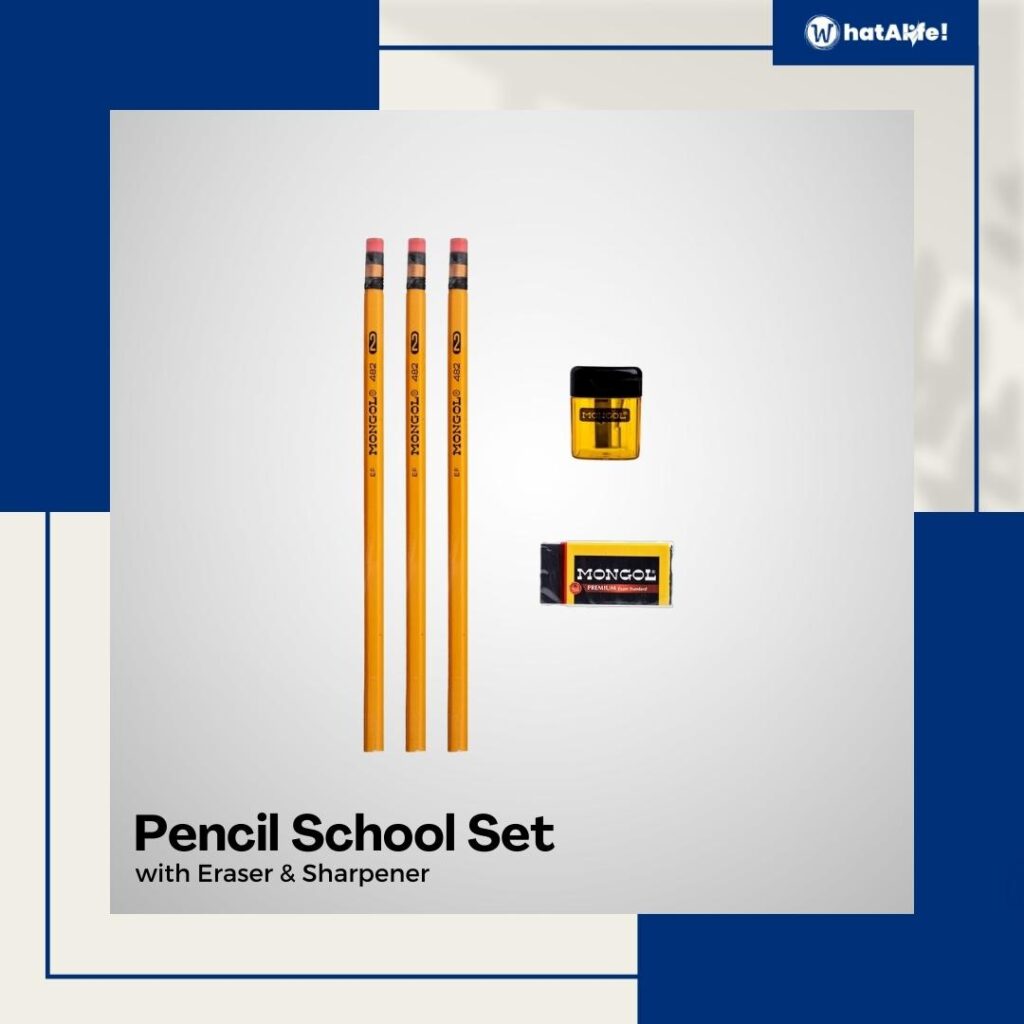 Pencil School Sets with Eraser & Sharpener
When there's a classroom task like drawing or exam-taking, a pencil school set with an eraser and sharpener can help you avoid mistakes on your test paper! This is a complete pencil set that's ideal for high school students. It has 3 Mongol #2 pencils, a quality eraser, and a sharpener all in one.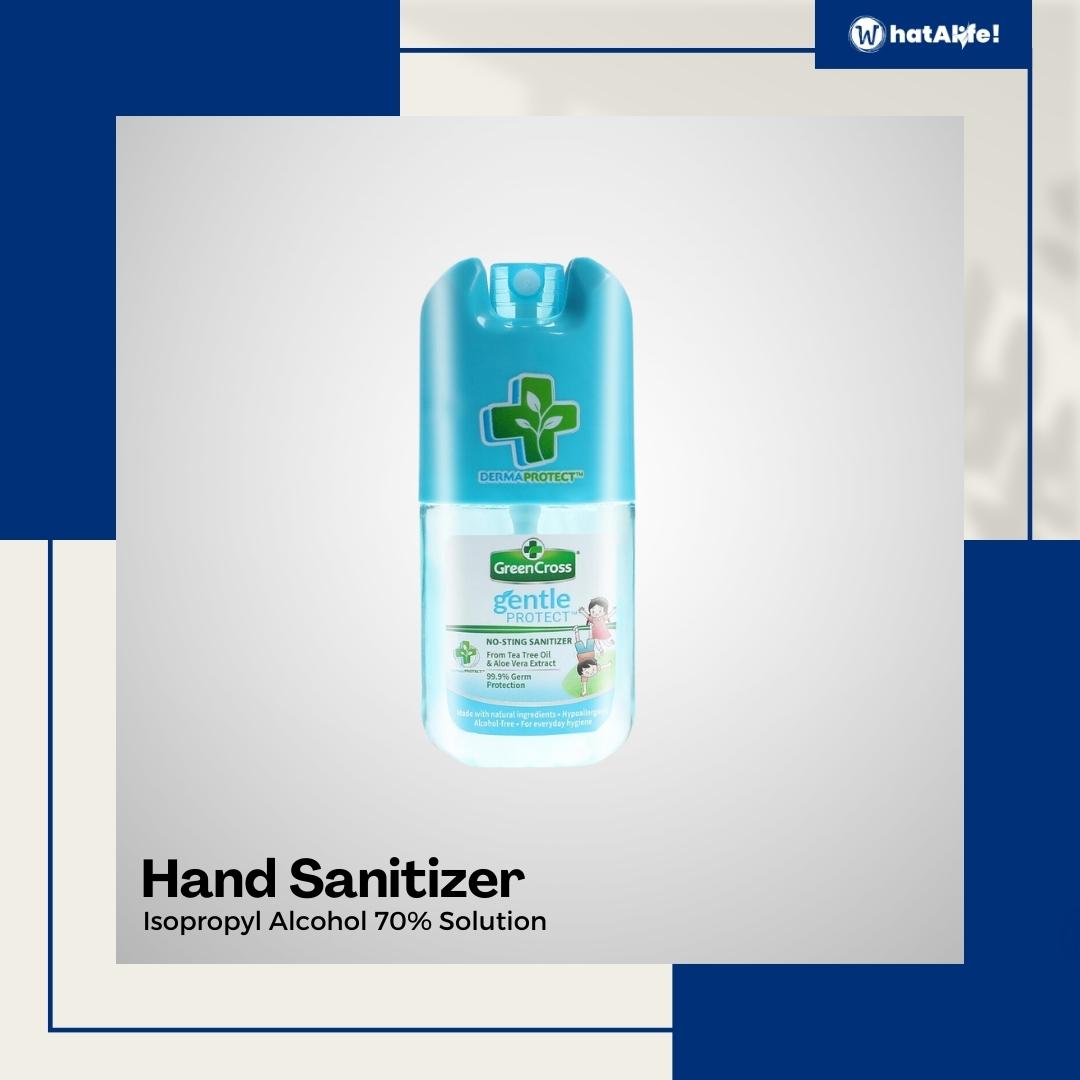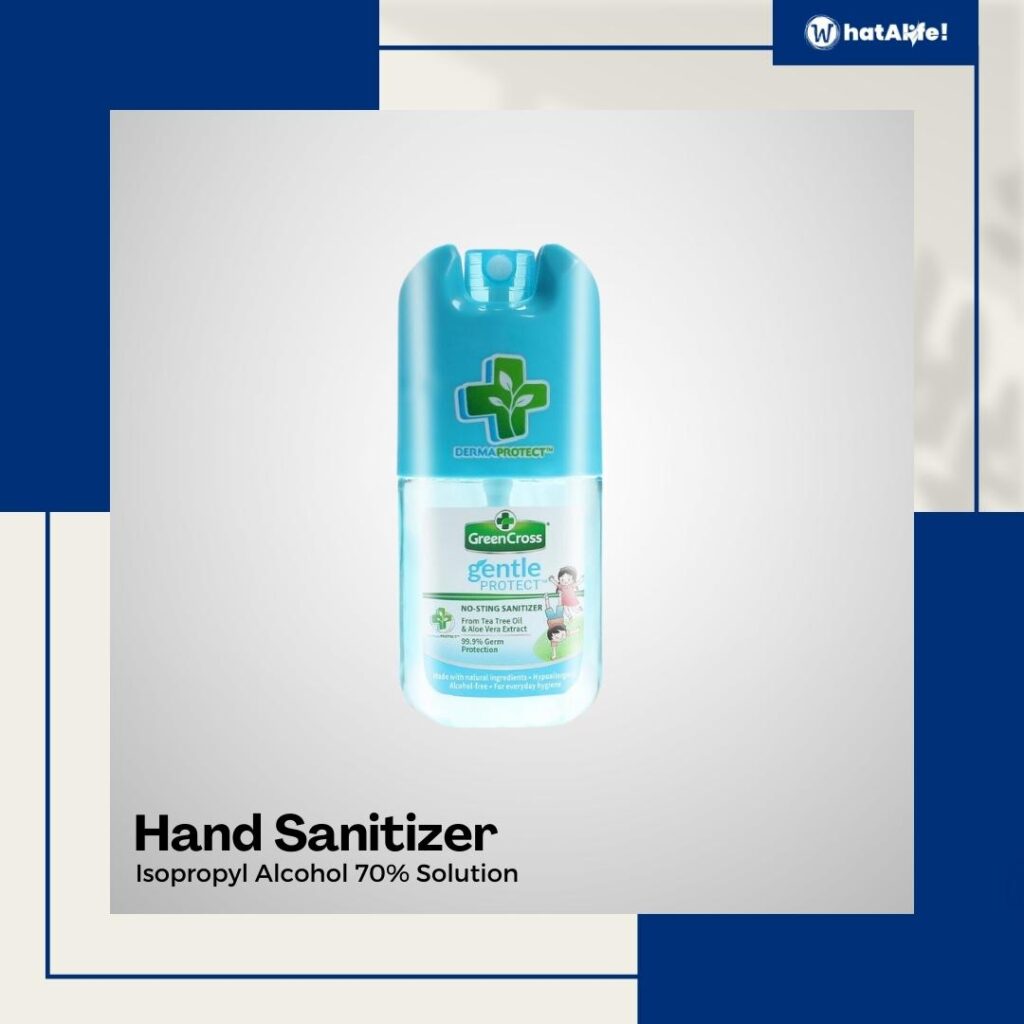 Hand Sanitizer
Students can worry less about having dirty hands with hand sanitizer to protect them at school. This hand sanitizer has isopropyl alcohol 70% solution with moisturizer and is a total defense antibacterial sanitizer. It also gives out gentle protection so students don't feel a stinging sensation on their hands or skin.

Essential School Materials for High School Students this 2023
The new school year has started, so high school students need to prepare themselves for a new year of learning. Equip them with the right tools — or school materials — for their high school life!
Cheers, parents and students, to a successful school year! — WhatALife!
---
Also read: The Top 11 School Supplies for Kids for the New School Year