CAGAYAN DE ORO CITY, PHILIPPINES — Despite the absence of tamban (sardine) fish, the fiesta celebration of Bonbon, CDO, and its traditional "TambaNipa" Festival, goes as usual.
"Ang barangay mag saulog sa Tambanipa Festival taliwala sa ka amihit ngadto sa walay isdang tamban nga makuha sa among mangingisda," said Barangay Bonbon Chairman Allan 'Bobong' Mabalacad.
(The barangay will celebrate the Tambanipa Festival although no tamban fish can be caught by our fishermen.)
Mabalacad explained that the name TambaNipa is a combination of words that showcases Bonbon's richness of tamban and nipa palm (a variety of mangroves). Tamban and nipa are the primary sources of Bonbon fisherfolk's livelihood.
"It is celebrated every 9th day of September to honor and acknowledge our Almighty Father as the provider of its abundance and the feast day of our patron Saint Sr. San Nicholas de Tolentino on September 10," he said.
As one of the celebration's innovative highlights during the barangay's "kinilaw" contest, participants must buy the most affordable tamban at the fish landing station in Barangay Bulua. They will purchase fish only to sustain the yearly tradition.
Fisherman Richel Baal said, "Wala tay mahimo kay wala naman gyoy kuha sa among baybayon ug sa tibuok Macajalar Bay karong tuiga ug mismo karong adlawa. Sa Bulua na lang nag-secure nga komprada sab gikan Zamboanga."
(There is nothing we can do because there is no catch on our coast and in the entire Macajalar Bay this year and today itself. They only secured some in Bulua, which itself was purchased from Zamboanga.)
"Unta pinaagi sa among pag-saulog sa festival mo balik na ang ka abunda sa maong isdang tamban," Mabalacad added.
(I hope that through our celebration of the festival, the abundance of the tamban fish will return.)
Meanwhile, a power outage in Villa Cristo Rey ruined the LGBTQ event at the Bonbon's covered court.
Ian Cornelius Callanta, a resident of Villa Cristo Rey, said, "Nawala ang power, tungod sa pagka tumba sa usa ka dako nga punuan sa kahoy sa usa sa upat ka poste nga na damage kagabii near the City Engineer's Office."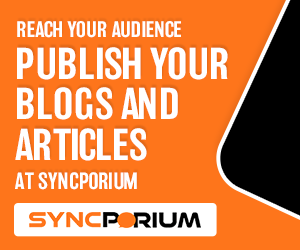 (The power outage occurred due to the fall of a large tree on one of the four poles that were damaged last night near the City Engineer's Office.)
The outage also impacted most of the neighboring areas of Barangay Kauswagan. – WhatALife!/Zed
---
Also read: CdeO reported 1 new COVID-19 cases; active cases at 60