Take your taste buds on a road trip to the Cheesecake City!
And don't worry, it's not far. In fact, it's just one call or chats away. How? Well, read on and find out what the newest and first online no-bake cheesecake shop in the city has in store for the Kagay-anons!
It all started in Japan…
Erica, one of the owners of Cheesecake City, first thought of the no-bake cheesecake idea when she was still living in Japan, where the pastry is popular during summer. When she shared her interest with her mother, she was encouraged to study making pastries until they became a hobby. But the real light bulb moment happened when she visited a shop where she tried for the first time a no-bake cheesecake. Then she thought of how she never really heard of no-bake cheesecake here in the Philippines, especially in her hometown Cagayan de Oro.
Thus started the two months of studying and trying how to make a no-bake cheesecake. While it was filled with "epic fails," as Erica shares, there came that one moment when she finally became satisfied with her recipes and work.
So, we have a product. Now onto business, which didn't really start until she came home to the Philippines and met Meiko, her business-minded boyfriend.
It was during the birthday of Meiko's mom that Erica made, for the first time here in the Philippines, her no-bake cheesecake recipe. Meiko, the supportive and business-minded boyfriend that he is, said, "Sige, let's try!" after Erica's work was complimented a couple of times when she made it during birthdays and other occasions. This was further encouraged by friends who loved every bite of her no-bake cheesecake to try doing business out of it, however small.
Cheesecake City, Philippines
Finally, Erica was convinced! Together with her partner Meiko and their parents' support, they founded Cheesecake City in late April this year. While they would have liked to set up a small physical store in the city, the pandemic postponed the plan. Instead, they shifted to pickups and deliveries – a wise choice since they're still at the beginning stages of the business.
They came up with the name to fit their city theme. In fact, if you take a look at their menu, you'll find that it's full of witty renditions of flavorful avenues, tasty streets, fruity boulevards and lanes, and worth it stop UBE-rs. Check out their menu here!
It started slowly as all starting businesses do. Erica and Meiko work together from production, packaging to logistics. They receive orders online via Facebook and Instagram or through their phone number. Orders are accepted on weekdays, but since the no-bake cheesecake needs to freeze overnight, orders should be placed at least a day before delivery or pickup. Also, the couple delivers on Tuesdays and Saturdays only.
There's no such thing as too much cheese!
Slowly, orders start coming in, and the couple is overwhelmed by the support that they're getting! But then again, there's no such thing as too much cheese. So, while facing challenges in meeting the demand, the couple is quite confident to fulfill their customer's satisfaction.
While still in their first year in college (yes, you read that right, these business owners are really quite young and passionate), the couple is also looking for ways to keep their business afloat. Meiko shared how he's finding solutions on "how to make their business survive." A true multitasker with a goal.
Right now, they are still relying on their parent's support. But, Erica and Meiko are slowly planning to stand on their own feet in the future. For instance, they'd like to establish a physical store when the business allows them to financially sustain one.
"Bisag slow progress at least ga progress (doesn't matter if it's slow progress at least we're making progress)," Erica said.
It's absolutely worth the ride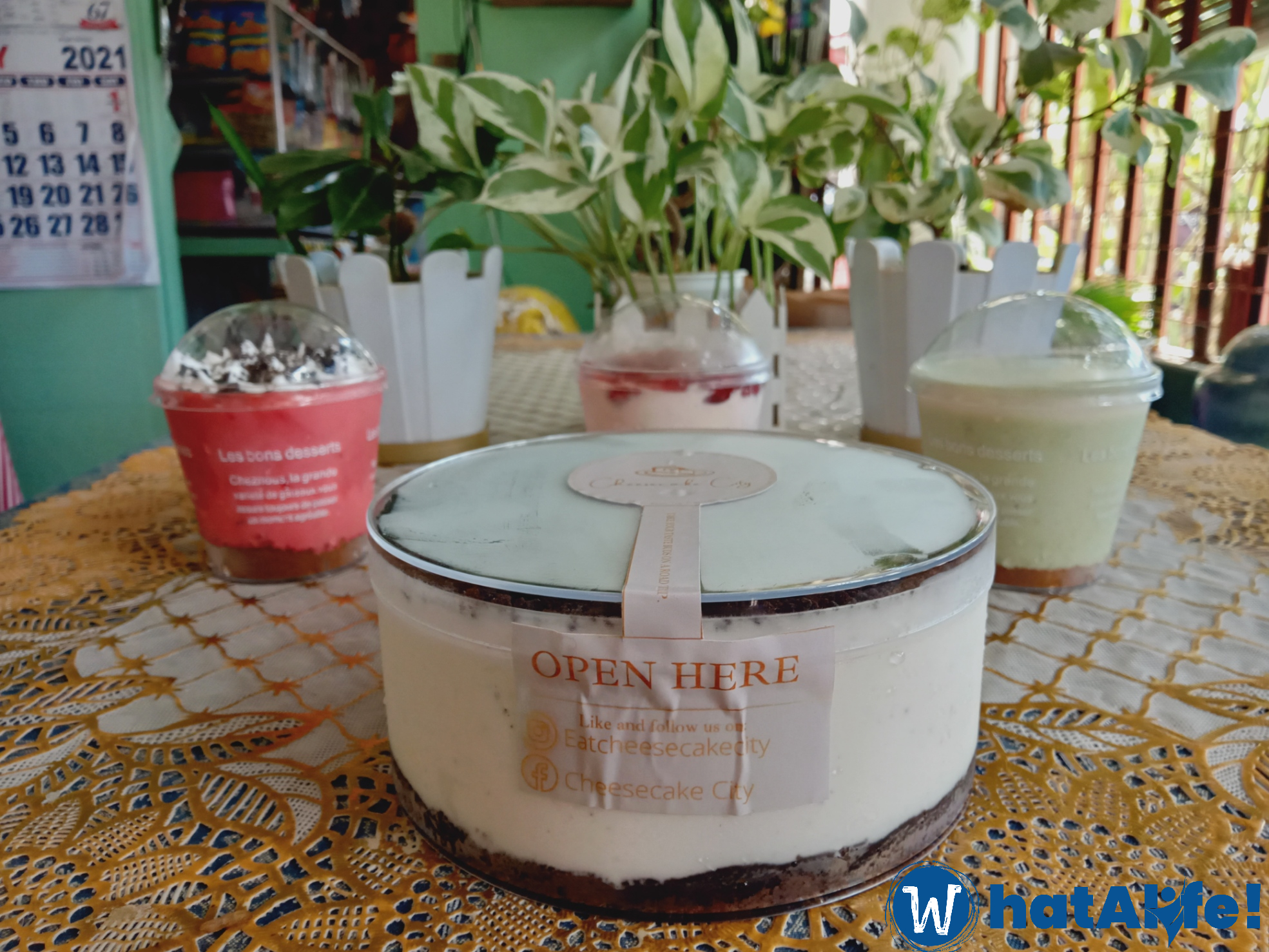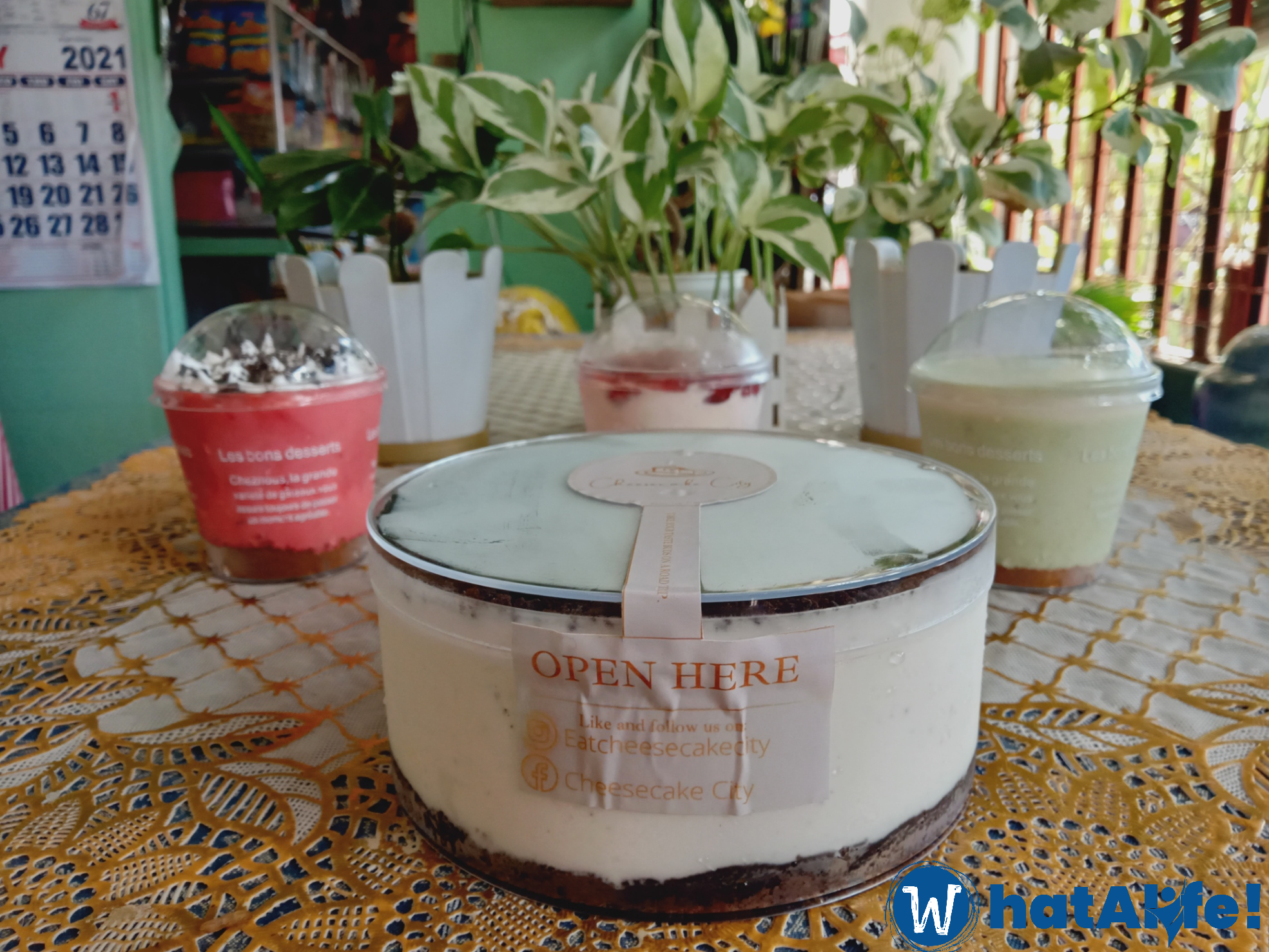 Personal verdict: I've tried commercially made cheesecakes before, and I can vouch that their cheesecake can surely take your taste buds home. Its best-seller Mango Avenue (mango-flavored cheesecake), is extraordinary! The sour, acidic taste of the fresh mango fruit has been perfectly blended with the other ingredient that you'd never thought that a rookie made it.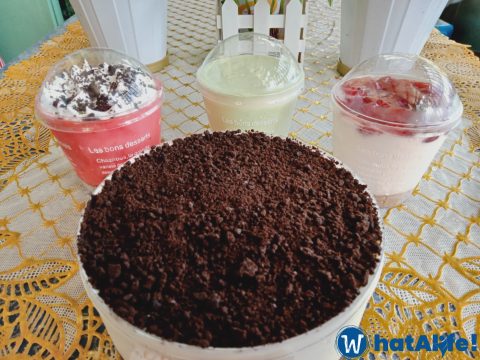 The same goes with the Strawberry Lane (strawberry-flavored cheesecake) made with real strawberries, and I love how I can scoop up the fruit on top of the cheesecake. I'm not really a matcha fan because of its aftertaste, but Creamy Matcha Alley (matcha-flavored cheesecake) is definitely a must-try. And if you're a cookies-and-cream enthusiast, then buckle up because CNC Drive (CNC-flavored cheesecake) is going to take you for a spin.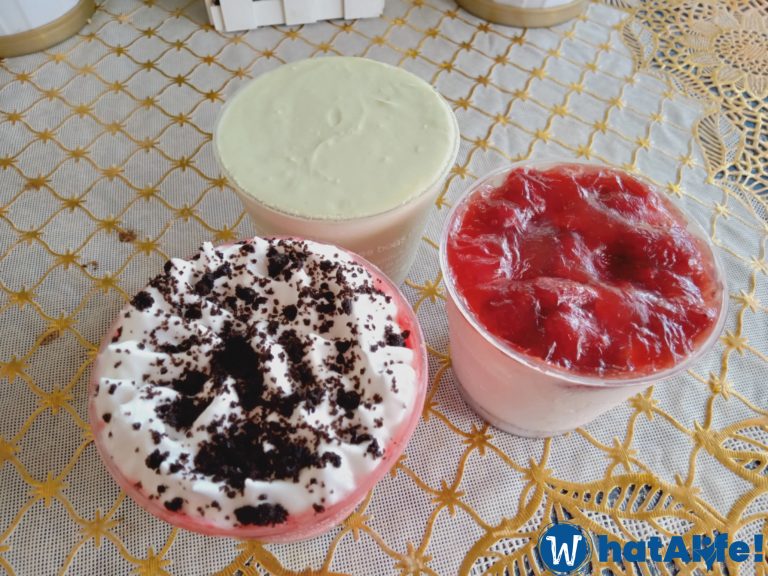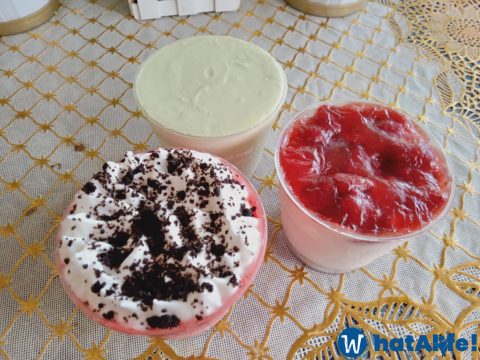 Lastly, its upcoming flavor Red Velvet Station (red velvet-flavored cheesecake), is something you'd want to eye for. It's not too sweet, perfect for those who want to watch out for their sugar intake. Since it is a no-bake cheesecake, make sure to have it chilled before serving to really enjoy the experience.
~
It's very inspiring how young people take the initiative and risk to do business with their simple passion or hobbies. This shows that there is potential for everyone to start a business and follow their passion with the right encouragement, support, and resources. Just take a look at Erica and Meiko's journey towards building Cheesecake City.
So, are you ready to take your tastebuds on a Cheesecake City road trip? Plan a trip today at https://www.facebook.com/eatcheesecakecity!
---
This 2021, WhatALife! takes on the initiative to feature different Kagay-anon SMEs to support and help promote local products. Check out here for more SME Featured stories!