"No Higala QR Code, No Entry"
In pursuant of City Ordinance 1423-2021, Cagayan de Oro residents and non-residents will now have to generate and present their Higala QR Code upon entering establishments within the city starting next month.
"All customers, visitors, and employees of the Public and Private establishments shall not be allowed entry unless they present their unique Higala QR Code," the Ordinance read. Exemptions will only be allowed "on the grounds of emergency cases that require urgent and immediate medical attention."
The Higala QR Code requirement will be applied to "all indoor or enclosed public spaces, private establishments, entities within the territorial jurisdiction of Cagayan de Oro, including but limited to government and private offices, commercial, industrial and indoor establishments, churches, hospitals, accommodation establishments, banks and other financial services, supermarkets and groceries, public markets, cemeteries, transport terminals, as well as bus lines, airport transfer services, taxis and other enclosed public transport services."
Check Out: How to register the Higala App for Cagayan de Oro City
Meanwhile, the Ordinance also mandated "establishments to provide personnel with android devices with the Higala scanner app installed in them for monitoring."
The "No Higala App, No Entry" rule will be in place, and administrative fines will be charged for violating establishments.
See the full document below.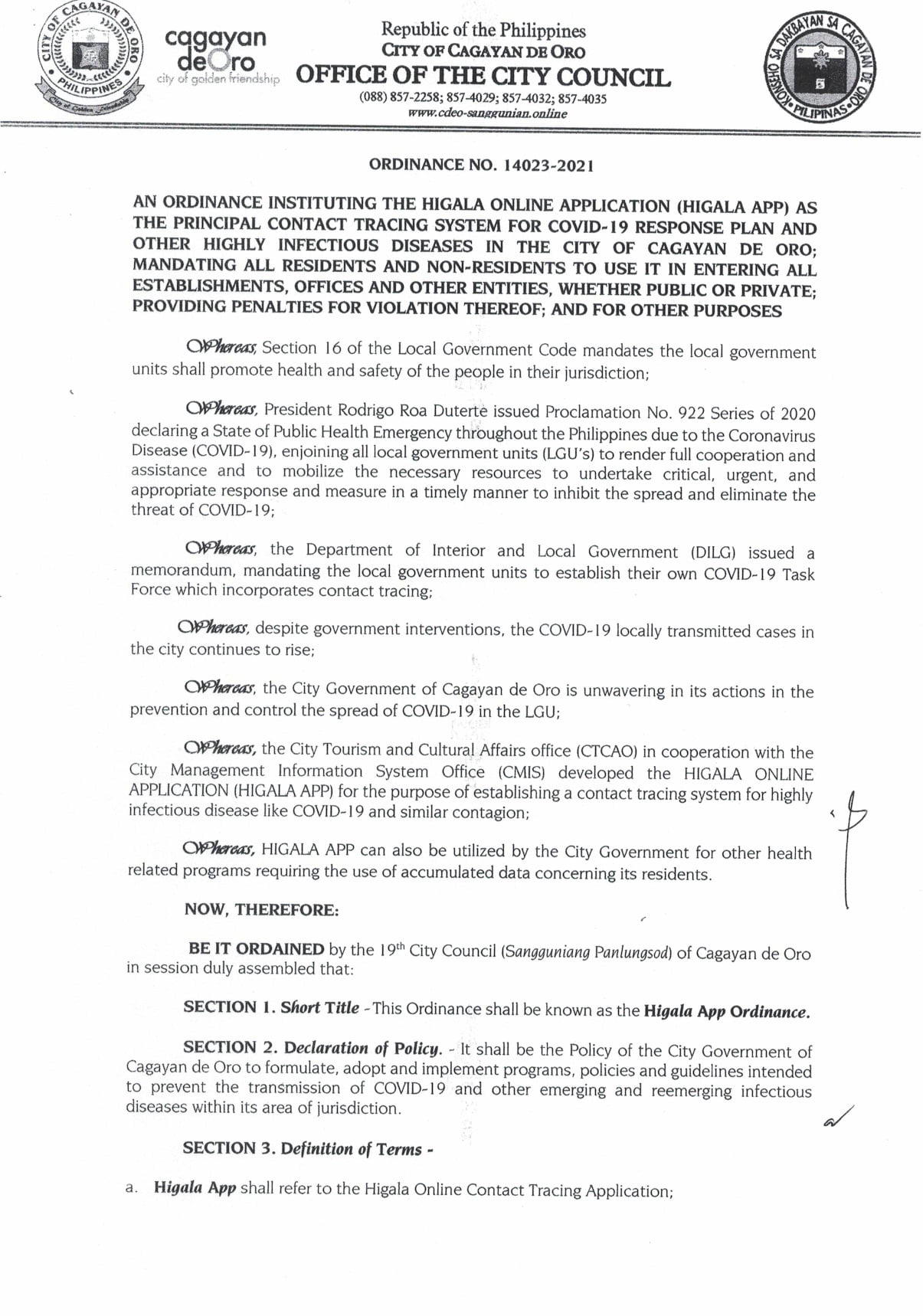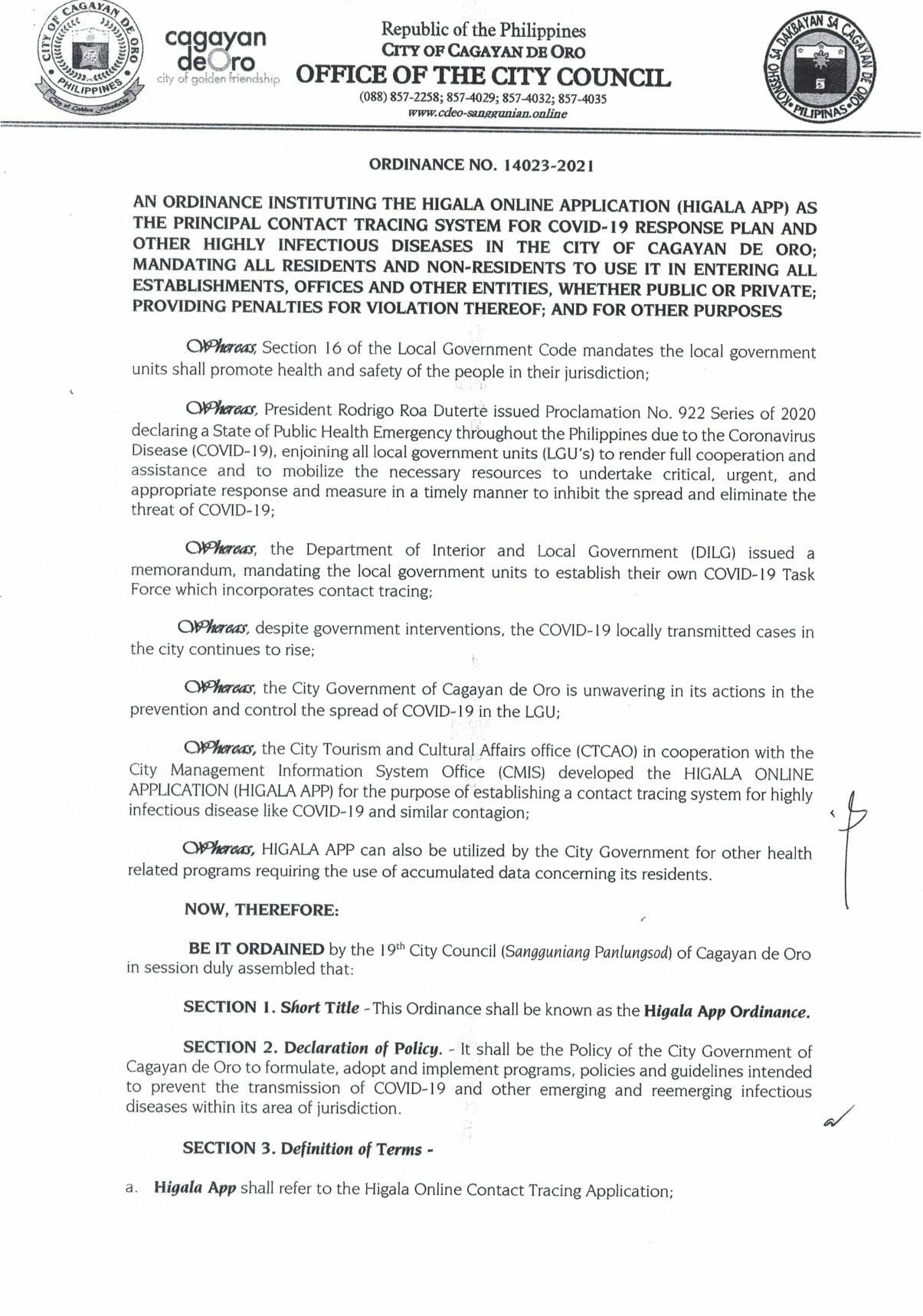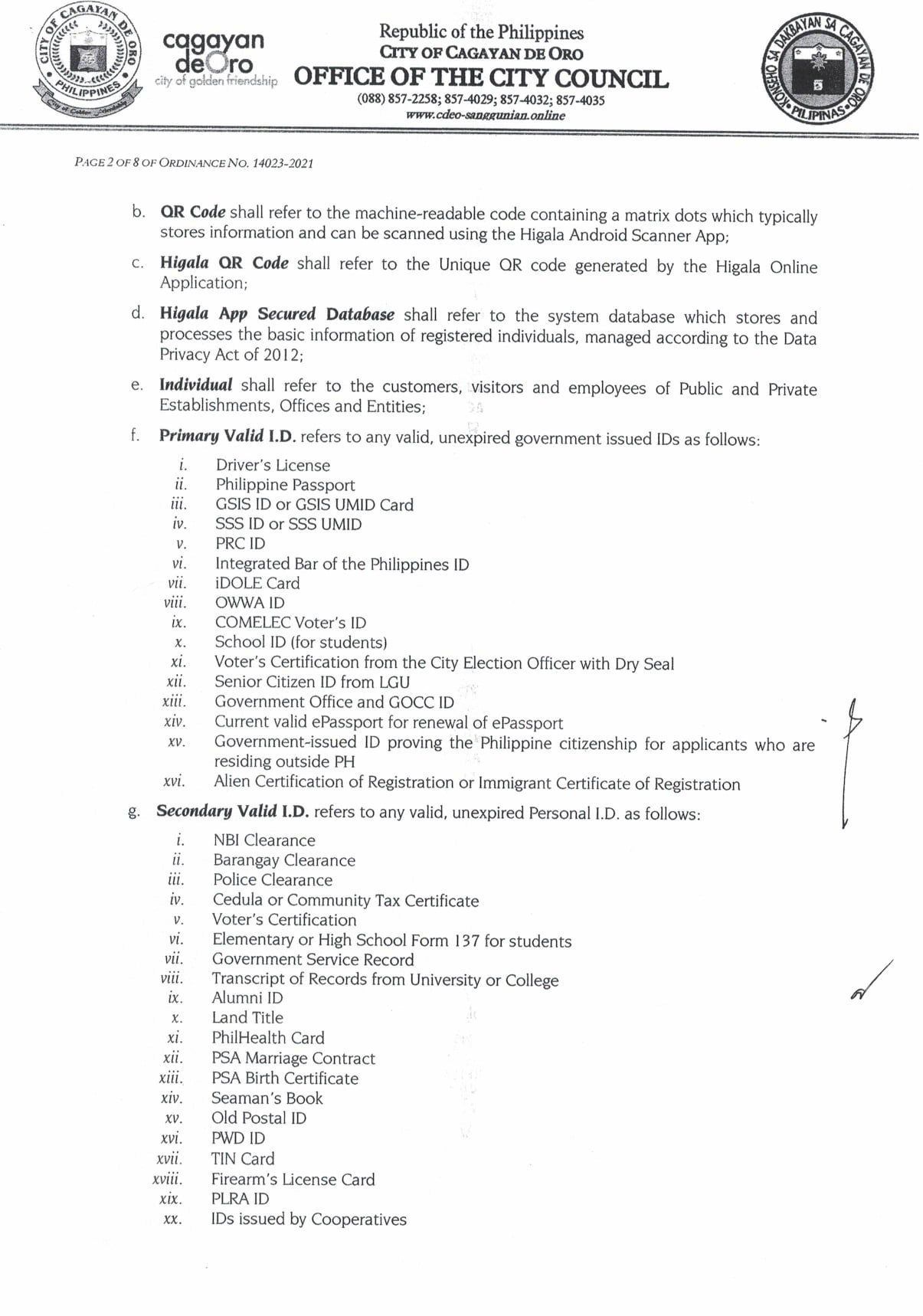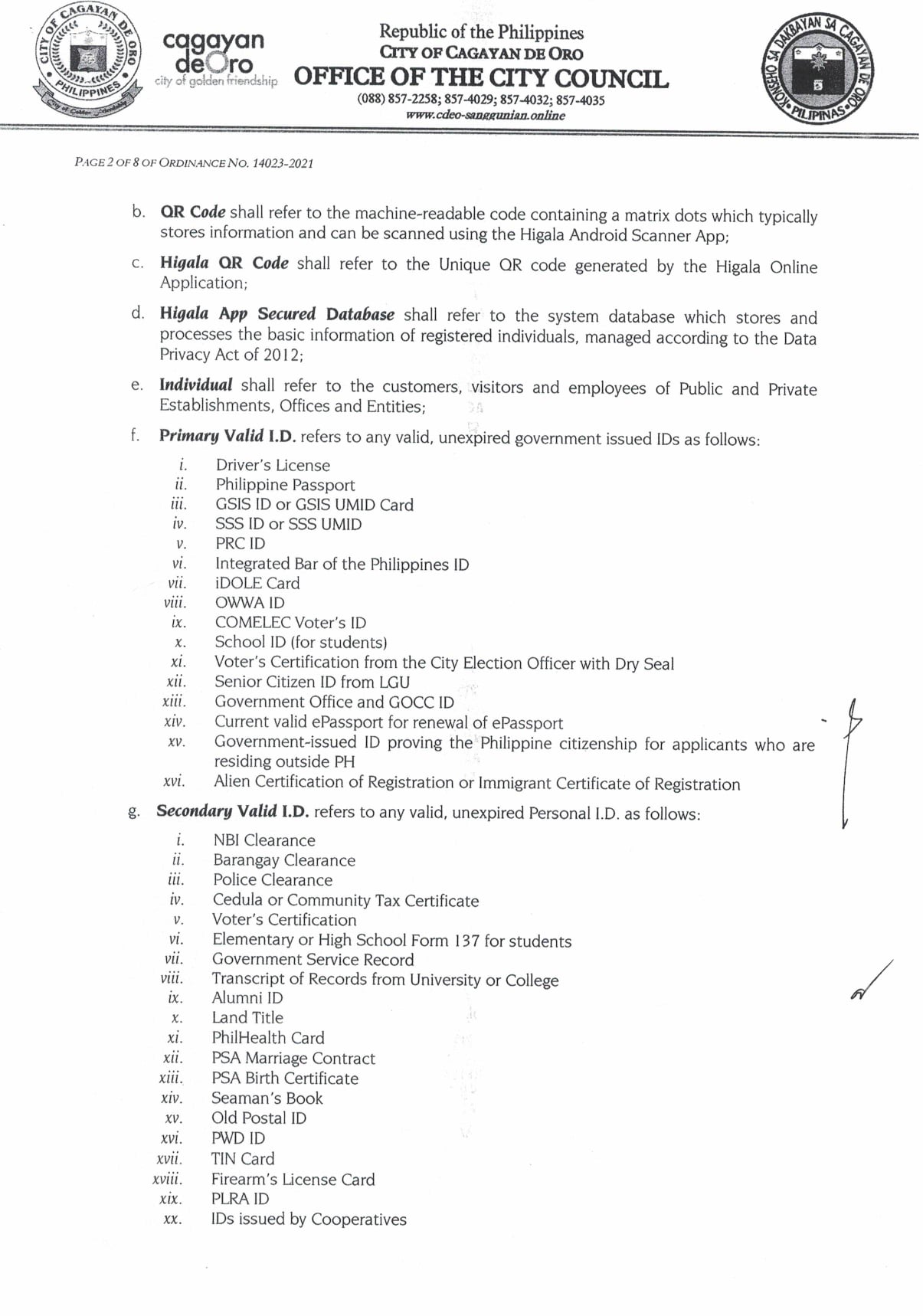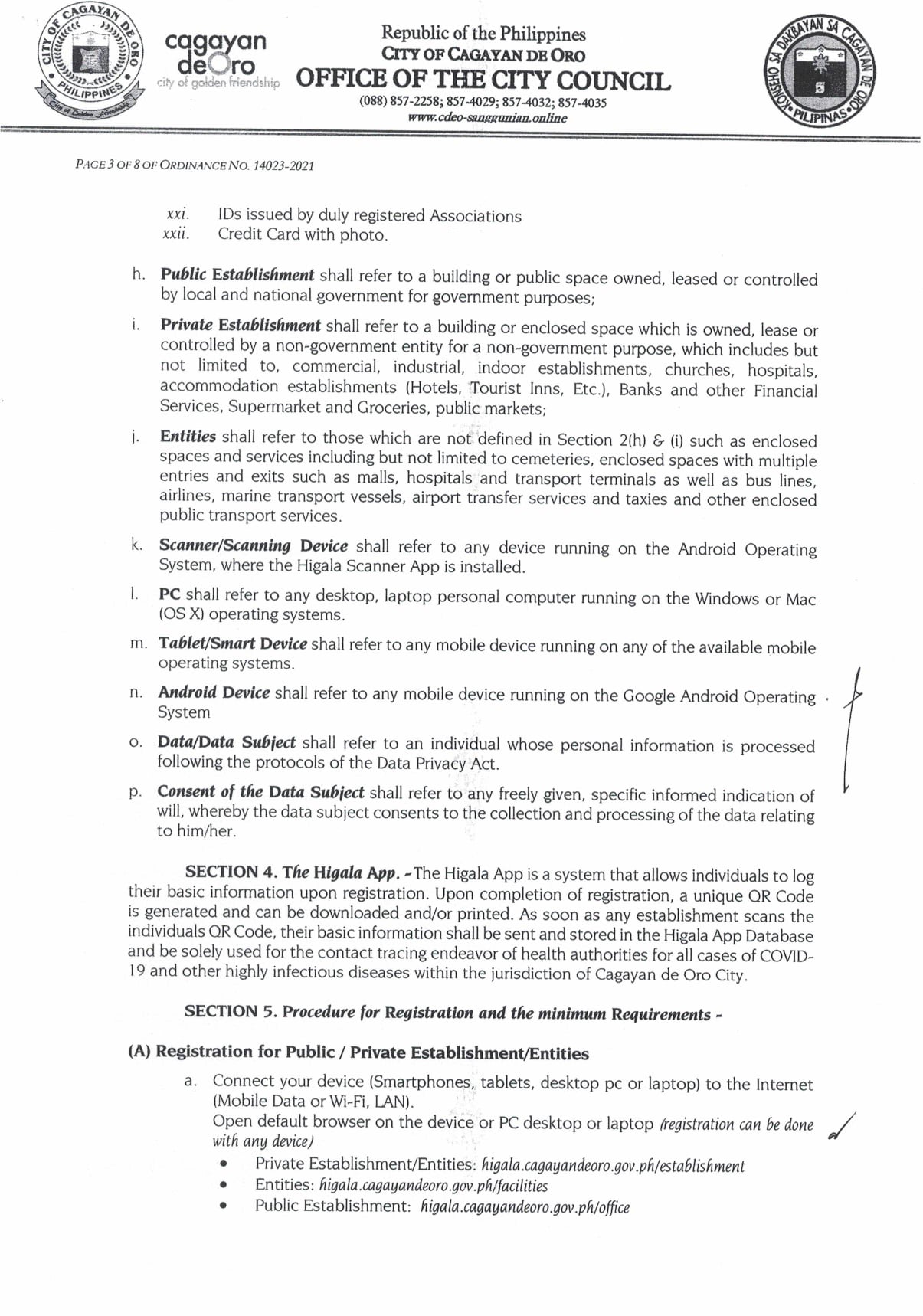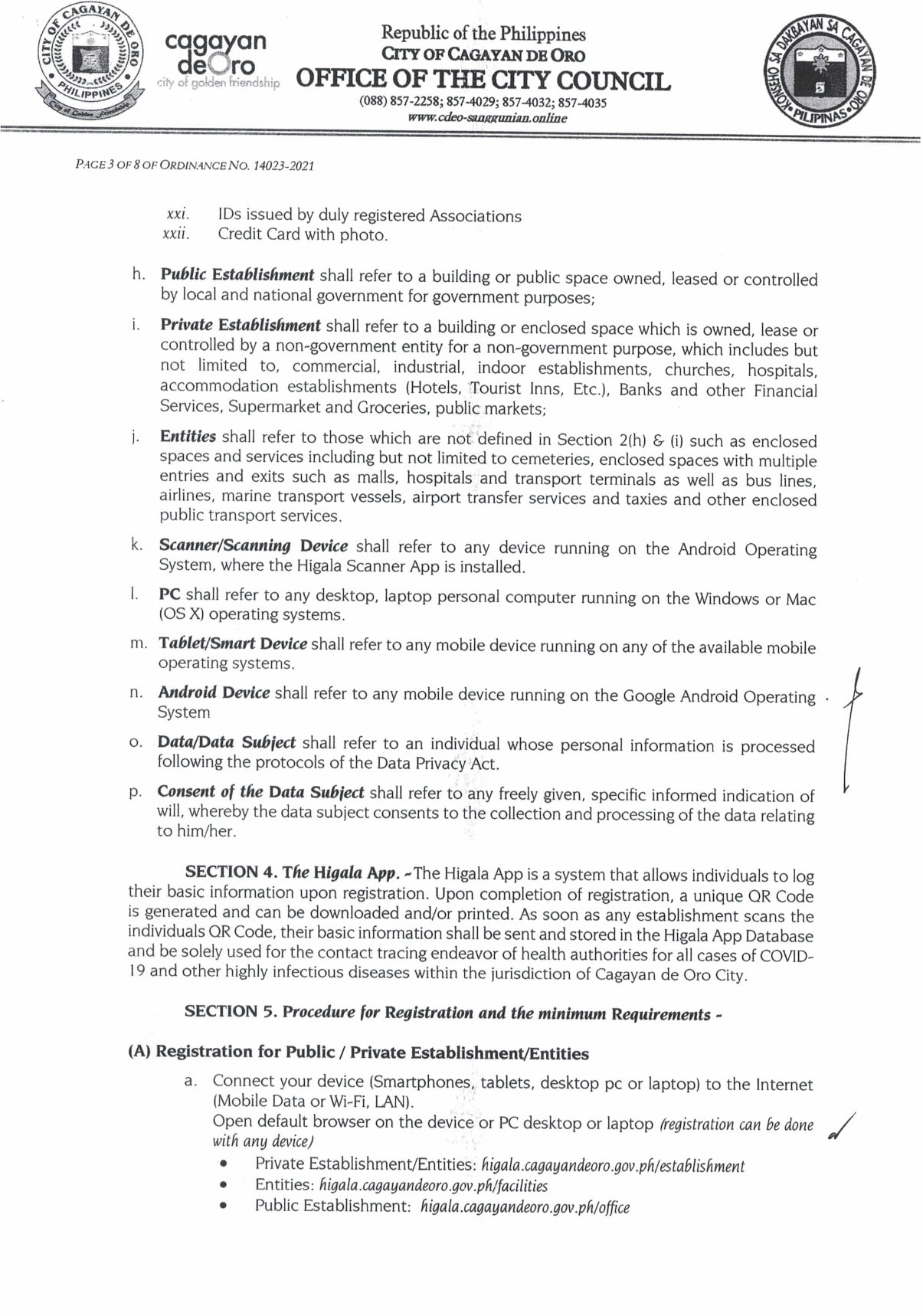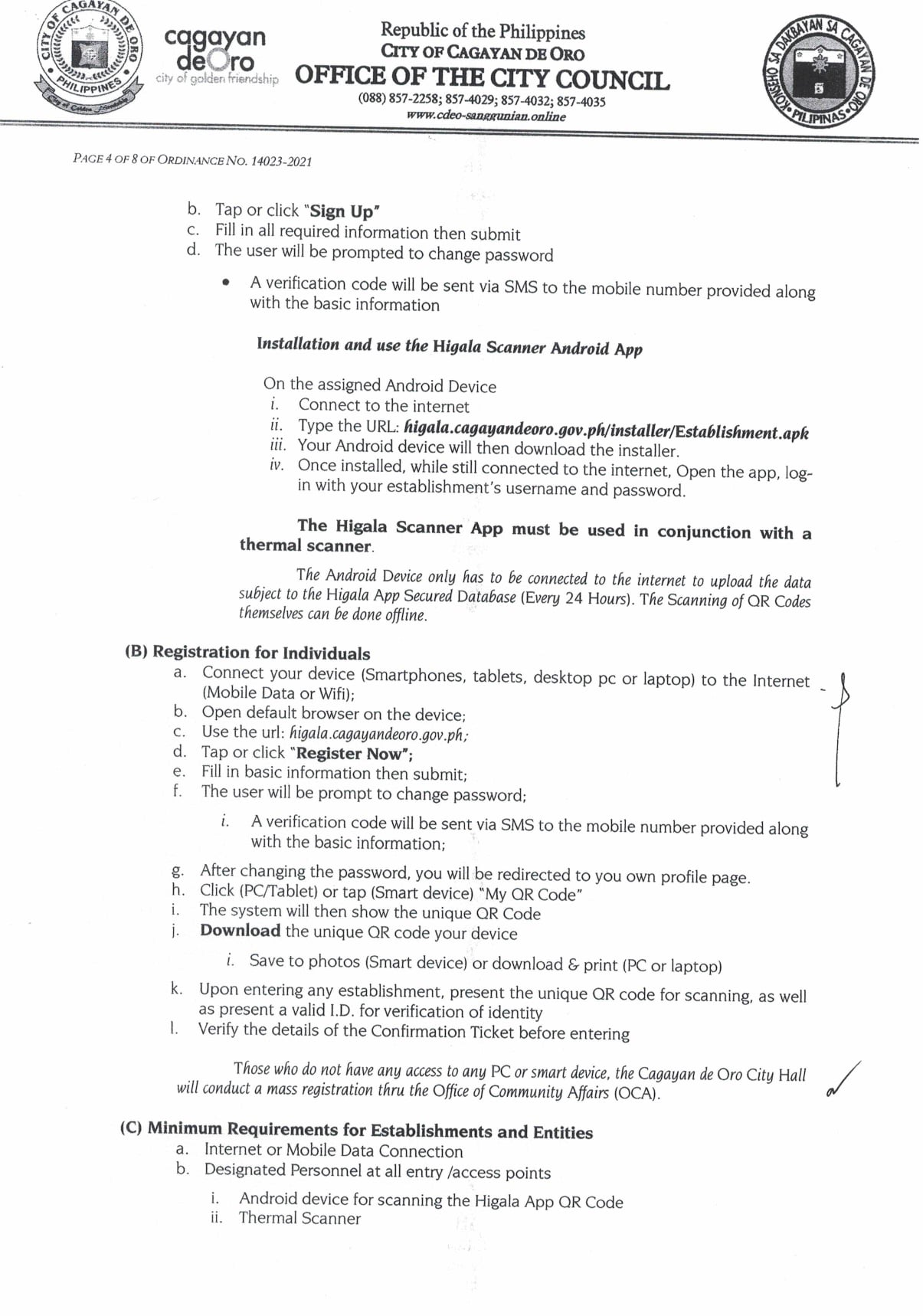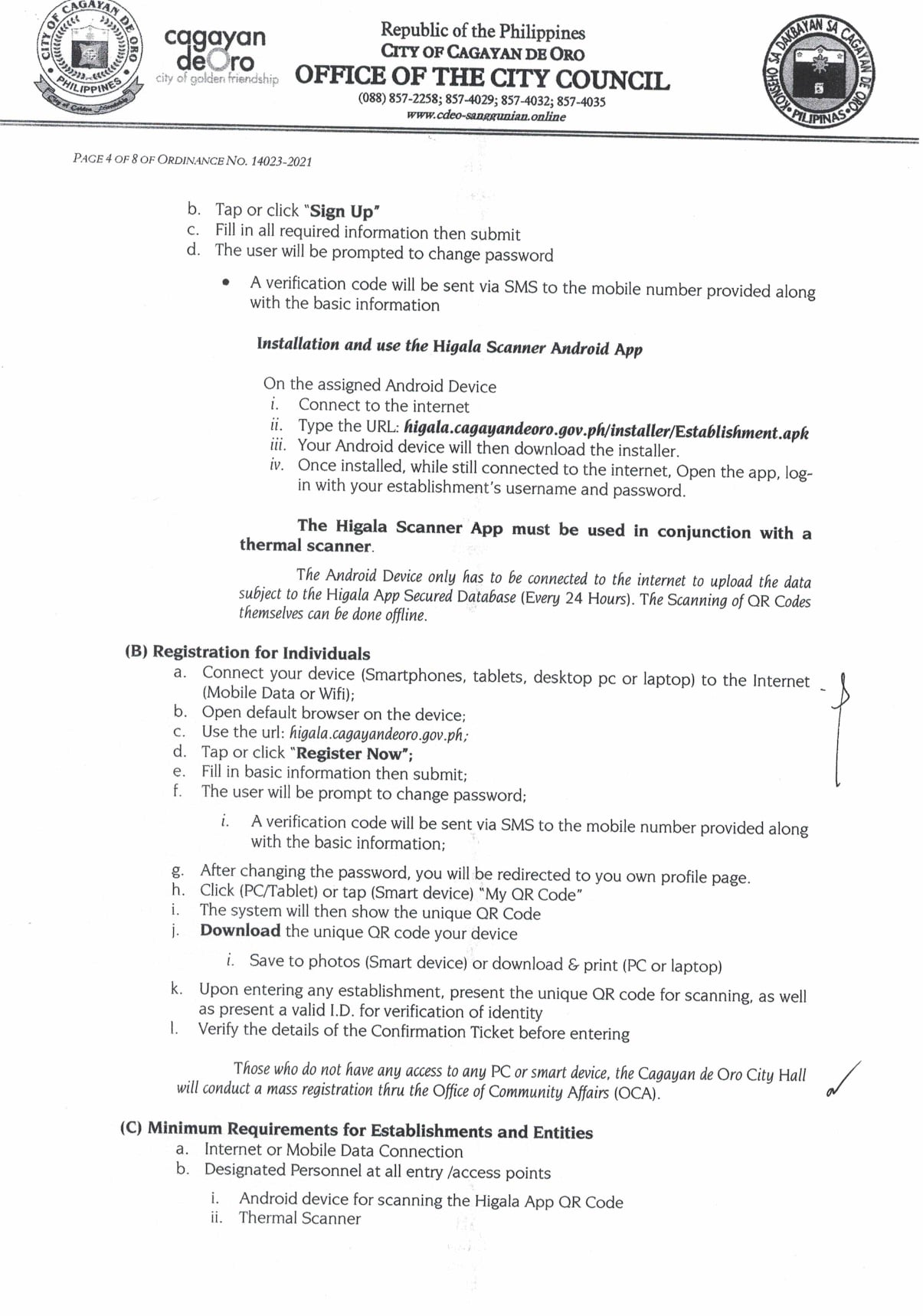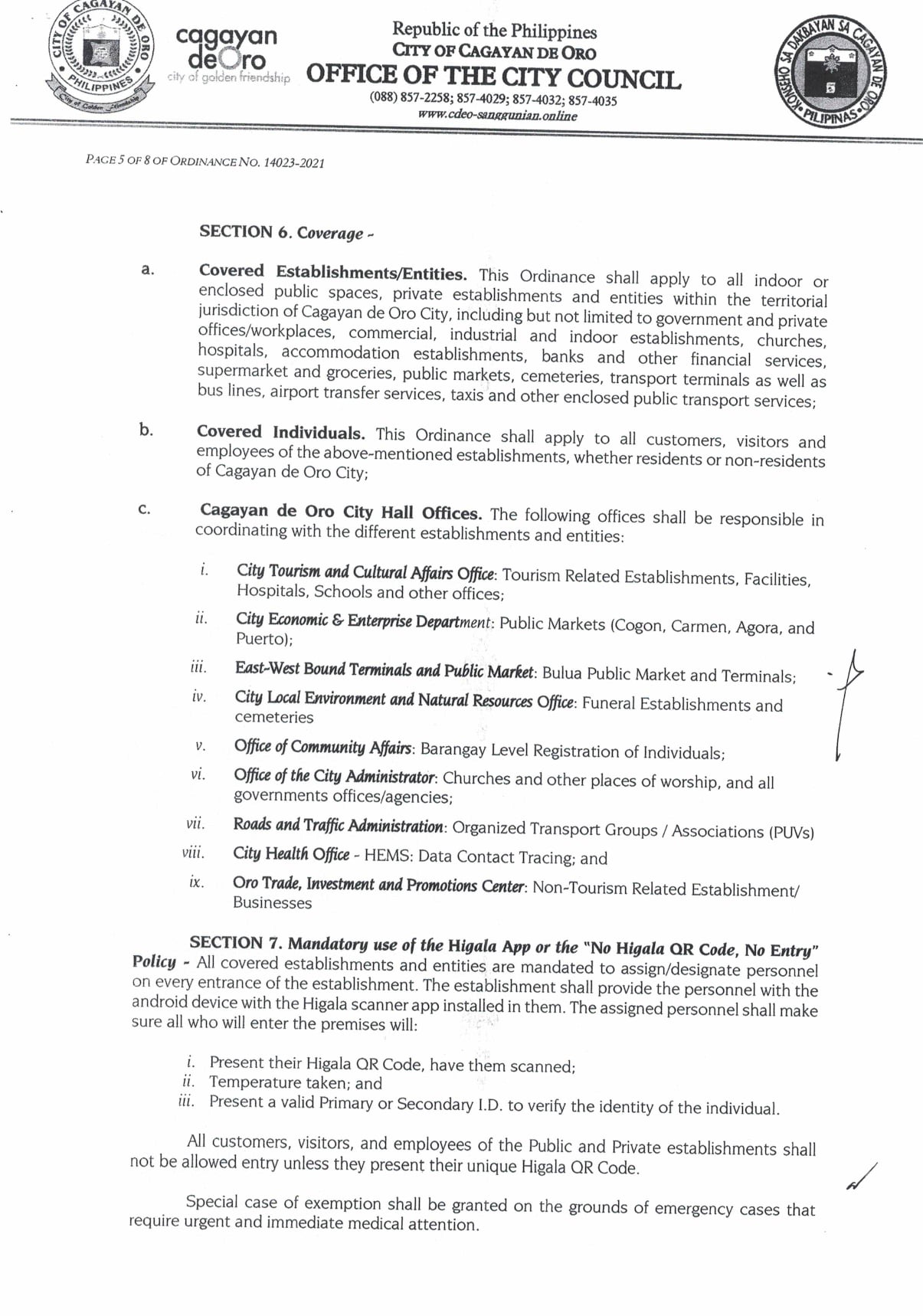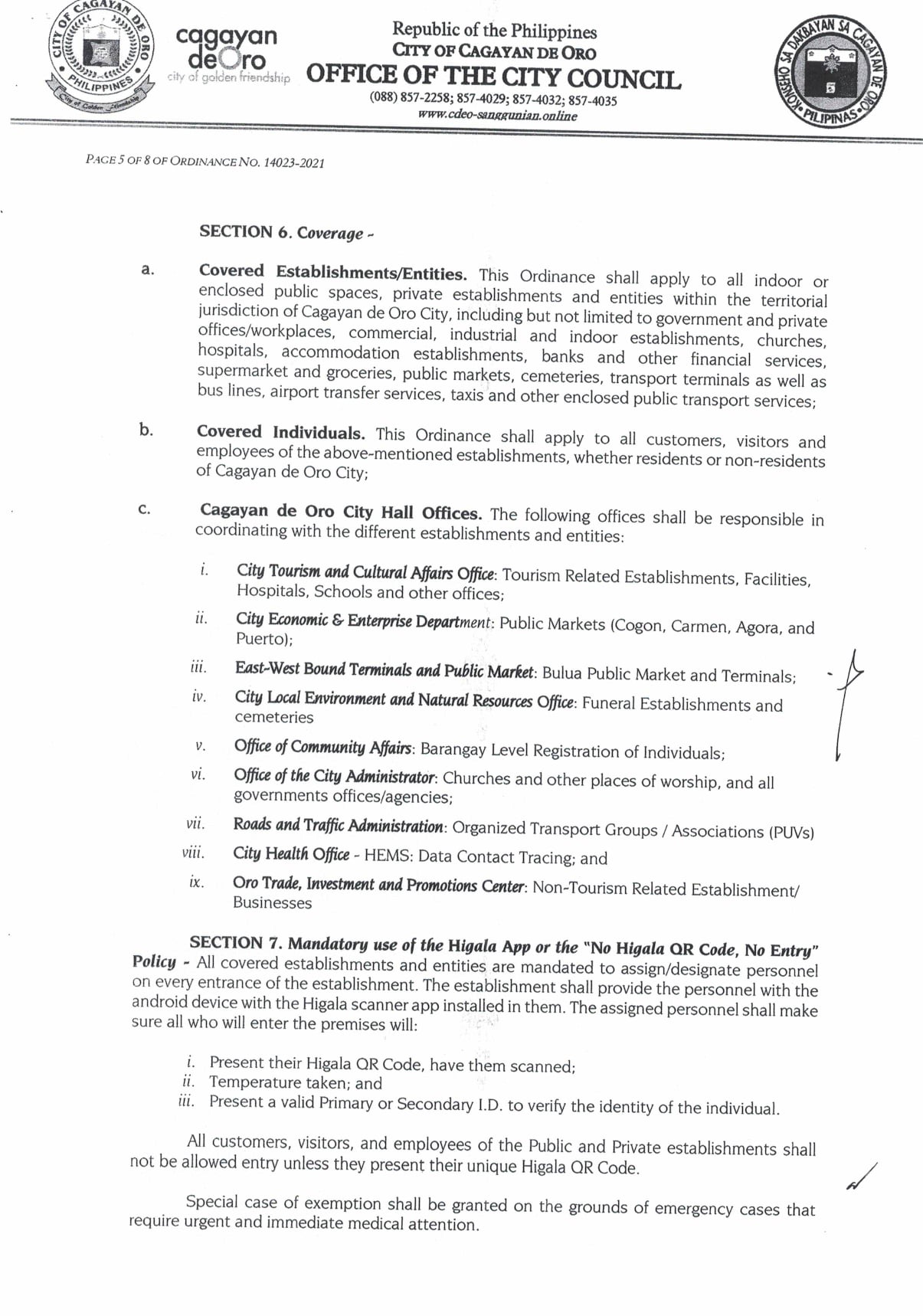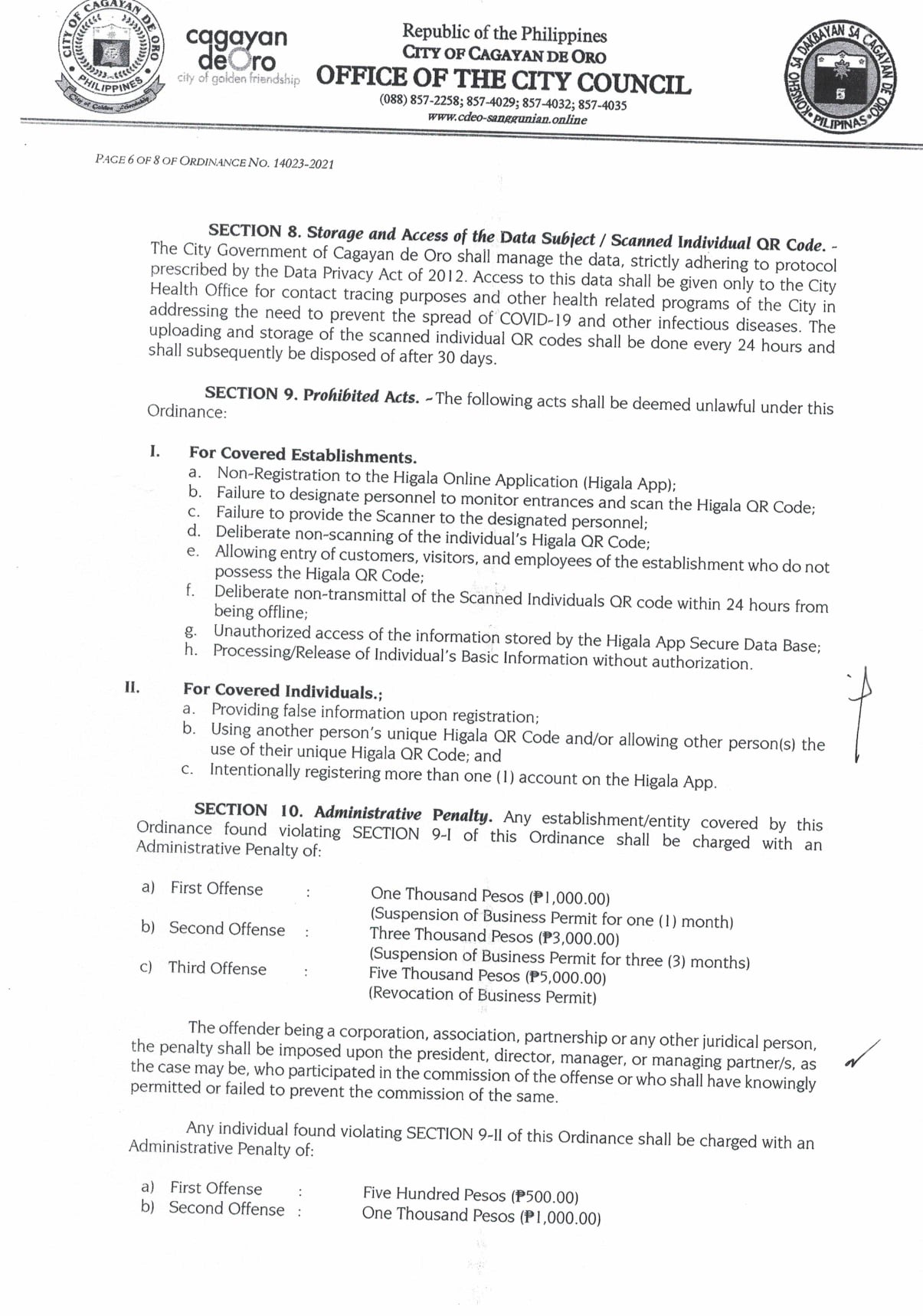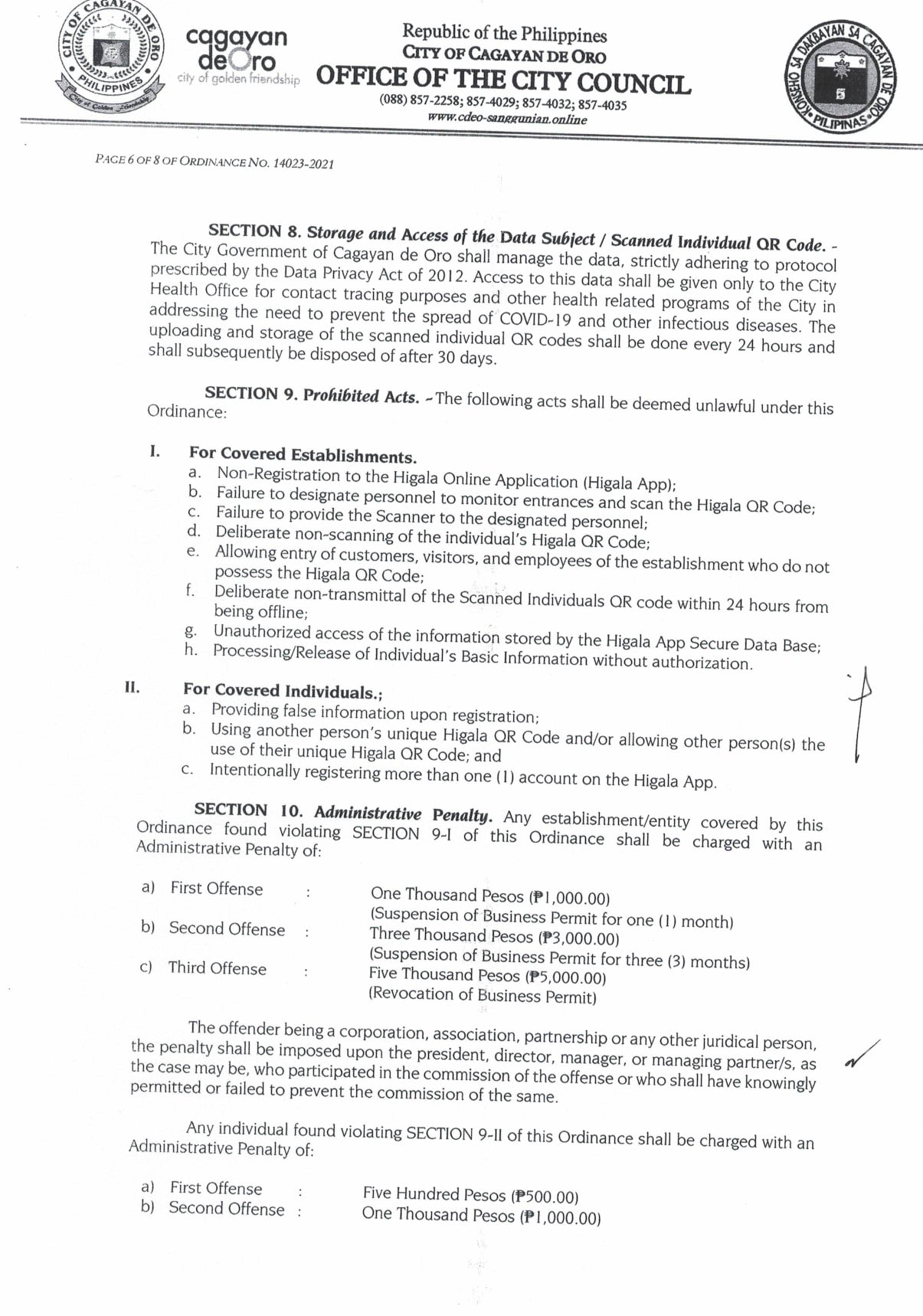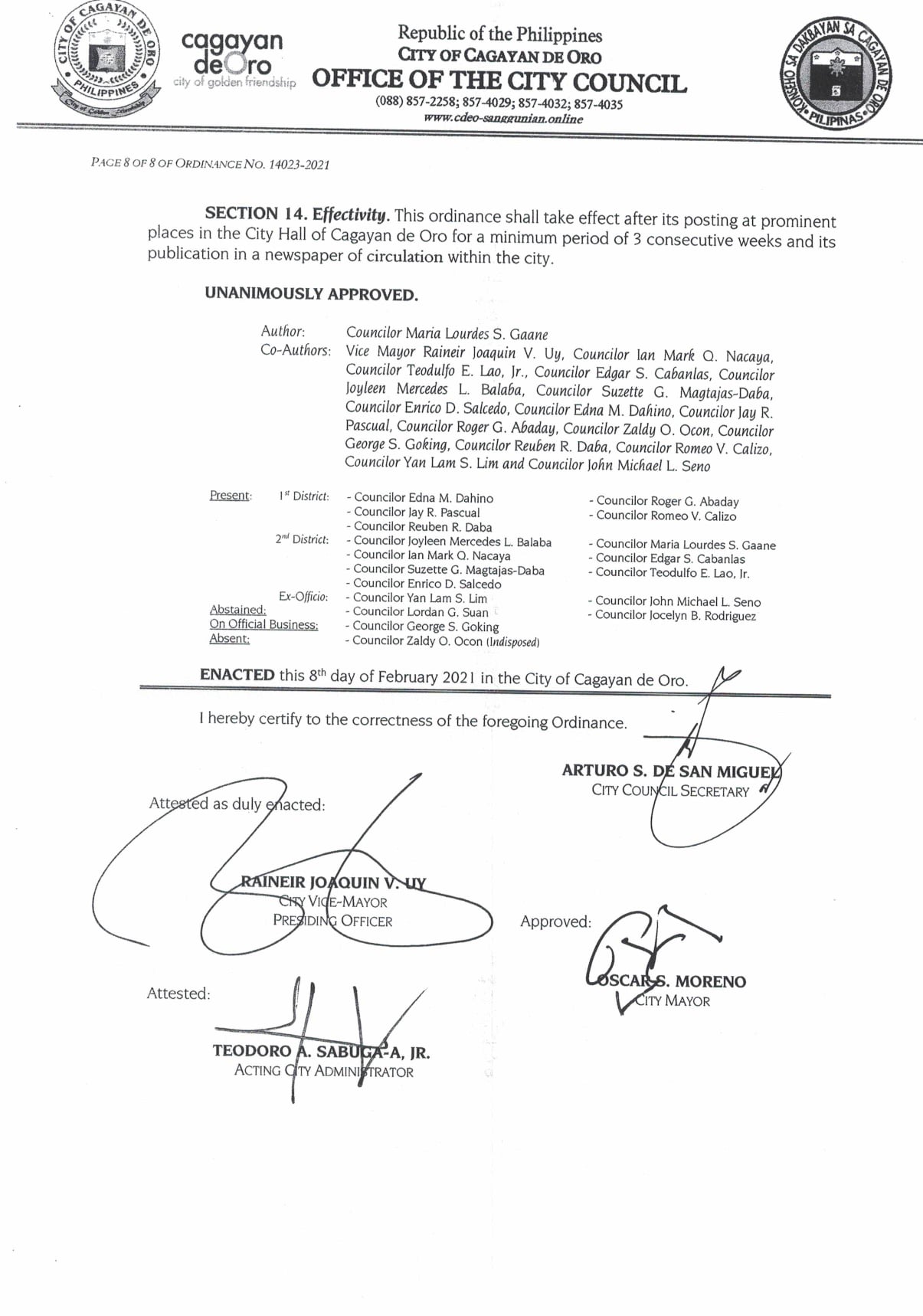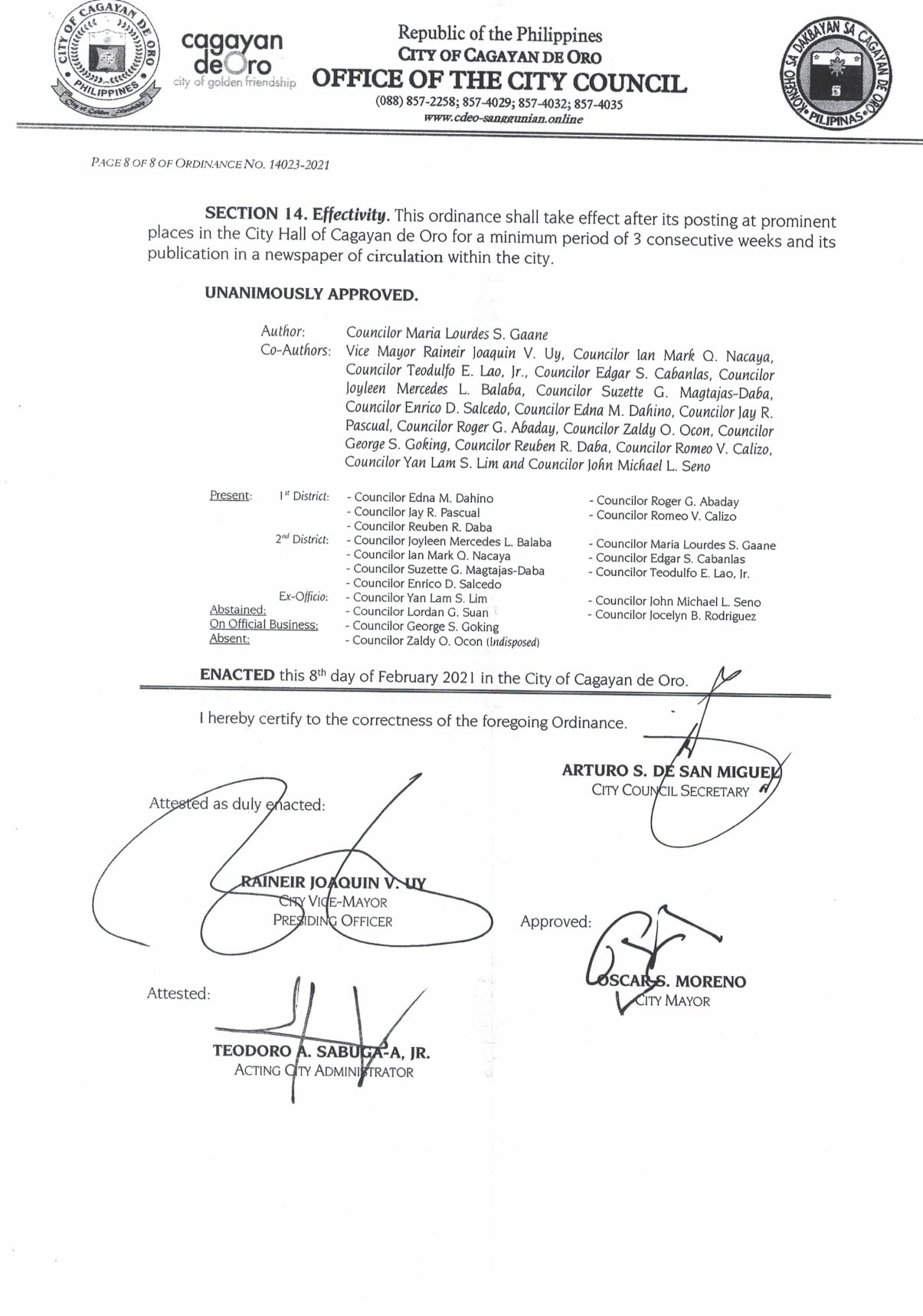 The City Hall issued the Higala App Ordinance last February 8, 2021.
—(Source: City Information Office)