Your totally normal playlist for 2021 is here!
Popular music streaming Spotify has released its #SpotifyWrapped for this year to all of its subscribed listeners on Wednesday, December 1.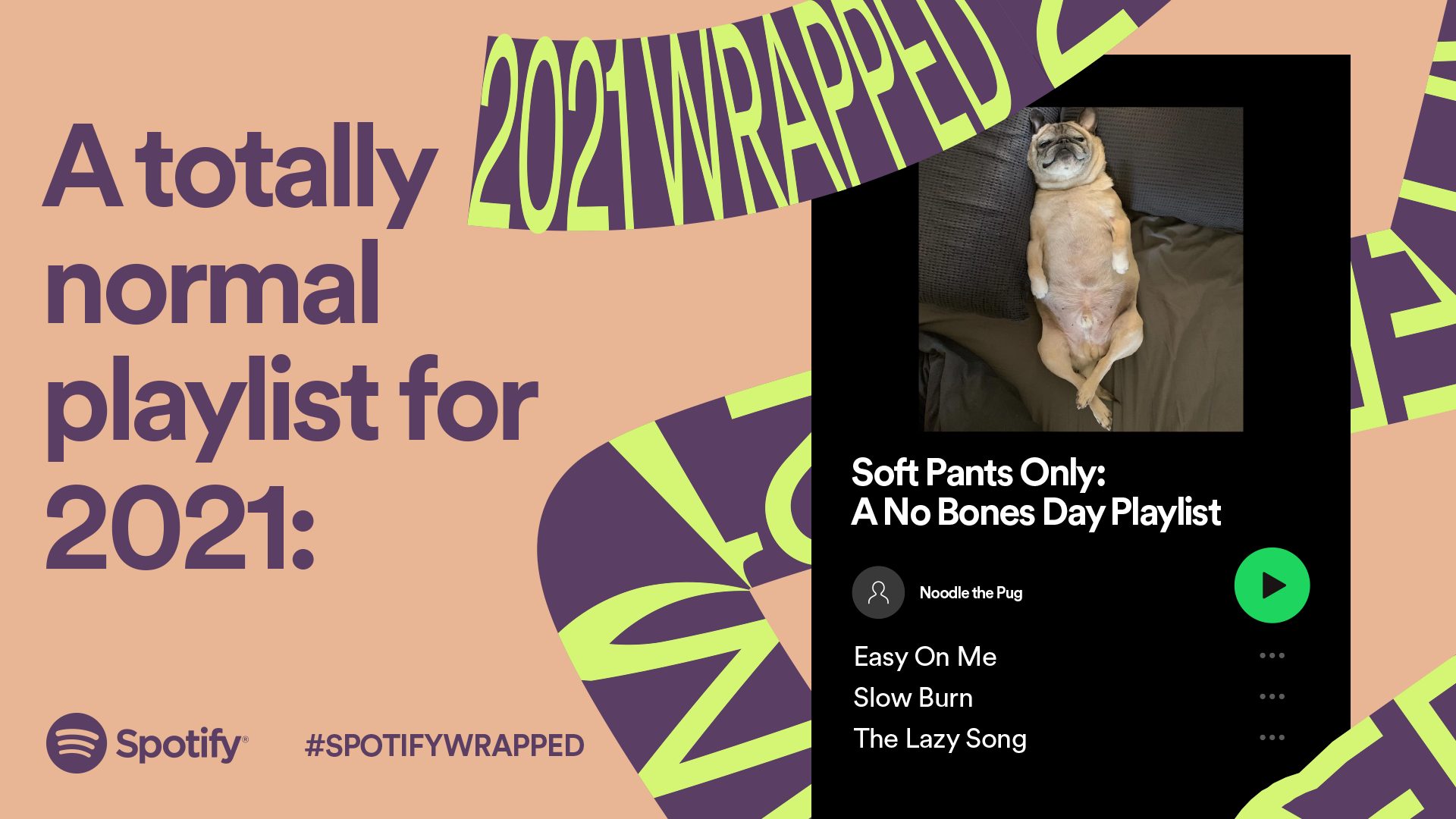 Spotify Wrapped is an annual tradition of the platform that lets users look back at what they have been listening to over the last 12 months.
"In a world that continues to keep us on our toes, the 2021 Wrapped experience is full of the known and unknown, with fan-favorite experiences mixing with surprising new ones that connect listeners with each other and their favorite creators."



Spotify Newsroom
In addition to its subscribed listeners list of top artists, genres, songs, and podcasts and the minutes listened, Spotify also created a personalized Wrapped experience that includes several all-new features: 20021: The Movie, Your Audio Aura, Playing Cards, and 2021 Wrapped Blend.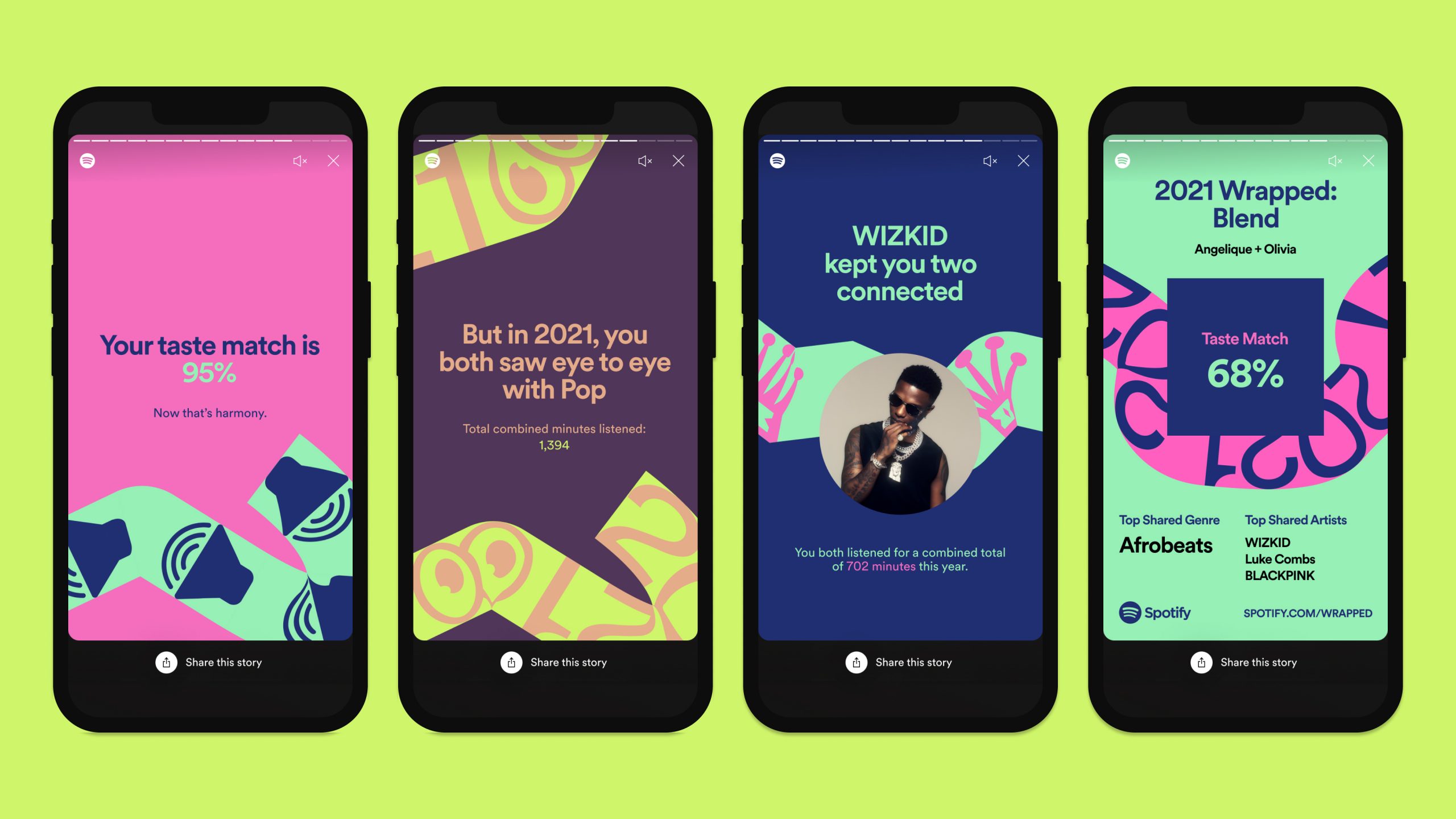 The music platform has also curated a 2021 Wrapped hub, featuring a variety of personalized, data-driven, and editorially curated content. Here you can find: Your Top Songs 2021, Your Artists Revealed, Top Tracks & Artists of 2021, Best New Podcasts of 2021, The Best of 2021, A Look Back at 2021, and 2021 Wrapped: Blend.
"We know that Spotify fans love to share their Wrapped cards on social channels like Snapchat, Twitter, Instagram, and Facebook. And new this year, we're adding the ability to share Wrapped cards on TikTok," Spotify said.
Starting December 1, "eligible users can access their personalized Wrapped experience today, exclusively in the Spotify mobile app (iOS and Android)."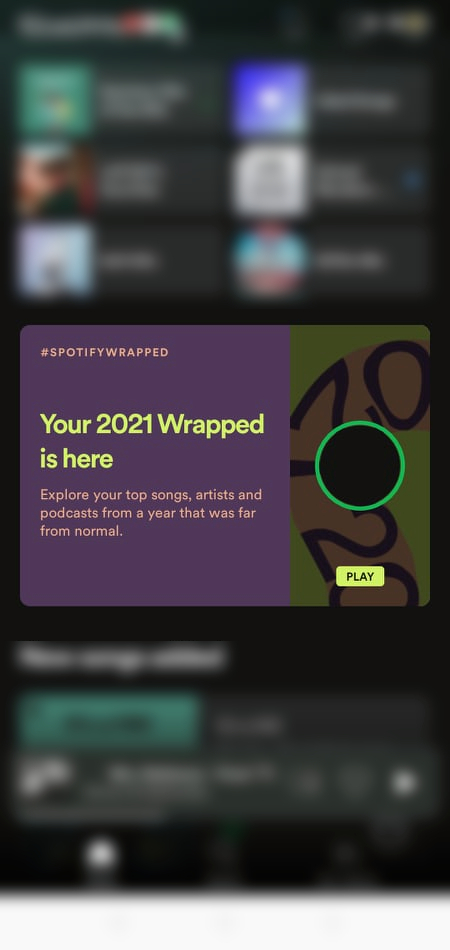 #SpotifyWrapped 2021: Most Streamed Globally
Spotify released Wednesday its World Most Streamed data for 2021.
"For the second year in a row, Puerto Rican Reggaeton star Bad Bunny takes the title of most-streamed artist in the world on Spotify," the music streaming platform reported. The Puerto Rican rapper has also received over 9.1 billion streams without releasing a new album this year.
American singer-songwriter Taylor Swift comes second, "whose Red (Taylor's Version) gave old and new fans alike a reason to relive the artist's early groundbreaking work."
She's followed by South Korean superstar group BTS at third place thanks to their single "Butter."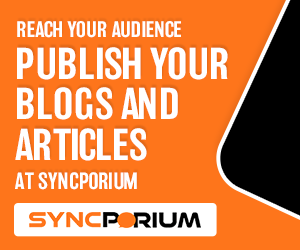 Meanwhile, Canadian artists Drake and Justin Bieber take spots four and five, respectively.
Another year at the top for #BadBunny! Congratulations to 2021's most-streamed artist ? #SpotifyWrapped pic.twitter.com/mCl8fFxoXM

— Spotify (@Spotify) December 1, 2021
See images below for the rest of the World's Most Streamed list by Spotify.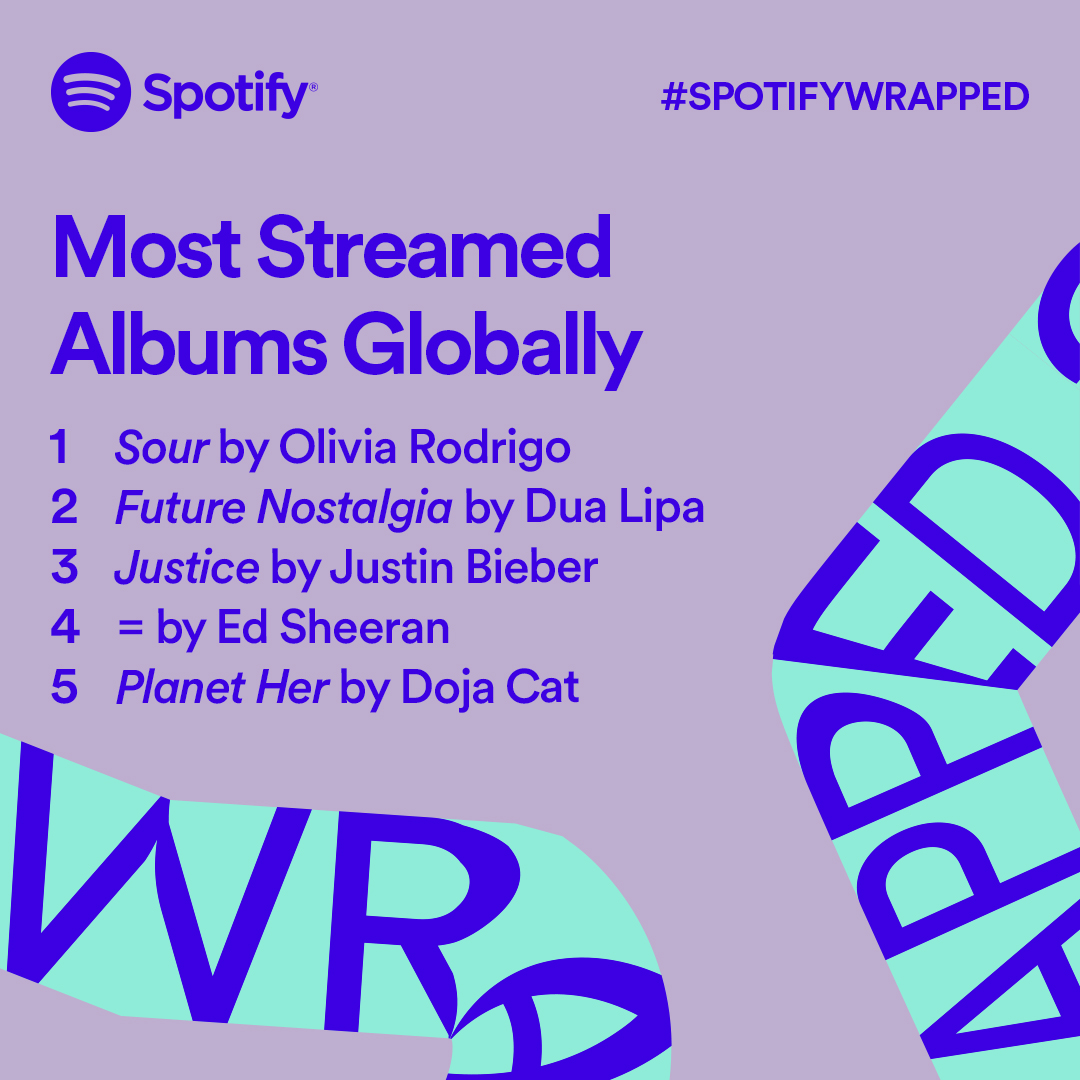 Are you a Spotify listener? Head over to Spotify and discover your #SpotifyWrapped 2021 today!
– WhatALife.ph
---
You Might Also Want To Read: Spotify Wrapped 2020: Here's how you can find your top songs for the year