If you're in the market for a new phone, considering the different specs in each one helps in deciding which phone would be ideal for online classes,  remote work, or gaming.
Listed below are the common specs you'll encounter and should consider when looking for the right mobile, depending on your needs.
Battery
The first spec you should check when deciding which phone to buy is the battery life. If you will be using your phone for distance learning or as your device-to-go for work a long battery life is ideal since you'll likely be on it for the whole day. Battery life is expressed in milliampere-hours (mAh) and depending on your budget, they can range from 2,000 to 4,000 mAh.
Processor
The processor is basically the CPU of a phone. It is expressed in GHz and the rule of thumb is, the higher the number, the faster your phone can run.
DepEd has released a list of minimum spec qualifications for smartphones, indicating that at least a 2.2 GHz would be ideal for distance learning. But for business or gaming use, a higher number would be more ideal. 
Memory (RAM and ROM)
There are two types of memory that a smartphone uses: RAM and ROM. In simple terms, RAM refers to memory used to store active operations and programs. When you open an app, close it and move to another app, the first app is stored in RAM so when you return to it, it's still loaded for quicker access. Having more RAM is good for when you need to multitask for school or work, for example. Most modern phones nowadays have at least 3 to 4 gigabytes of RAM which is good enough for school and work. 
ROM, meanwhile, is most commonly referred to as the storage. This is where the phone stores various files and media. Nowadays, 32 GB is a standard ROM size while top-end smartphones can have up to 128 GB worth of storage.
Display
The latest mobile phones have bigger screen sizes now, as well as improved display quality. A large screen is great for more surface area to work on if you'll be using it for work or school. It's also ideal for students who will be reading a lot online. According to DepEd's list of minimum smartphone specs for online school, six inches is the minimum display size.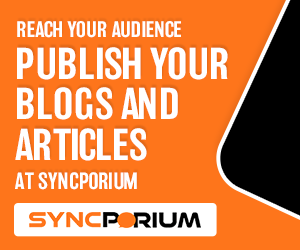 Network
Network refers to the wireless standard by which your phone can transmit and receive data as well as connect to the internet. This determines if your phone can connect to a wifi network or access the internet through mobile data. For a phone primarily used for work, having a phone compatible with LTE is a big help especially if you're always on the go. A phone used for online school can also benefit from an LTE network since not every household has a wifi connection and some students may need to rely on using mobile data instead. 
Camera
With almost all business done remotely now, having a good phone camera is also something to consider for video calls. That's why a good quality camera is essential in such situations. Generally, more megapixels means better quality, so a front-facing camera with 20 megapixels is a good starting point.
—Reference: https://www.digitaltrends.com/mobile/smartphone-specs-explained/
---
Also Read: Cheap Laptop List Recommended For Online Learning