Cagayan de Oro City released Executive Order No. 041-2021, extending the curfew hours in the city from 9 PM to 5 AM starting Saturday, May 15.
"Beginning 12 o'clock midnight of May 15, 2021, the curfew hour period in the City shall now commence at 9 o'clock in the evening and shall end at 5 o'clock in the morning of the next day," the latest EO read.
Within this period, the selling of any kind of intoxication drinks will also be prohibited.
Those "establishments found violating this prohibition shall face the penalty of the cancellation of their respective Busines Permits."
Read the full document below.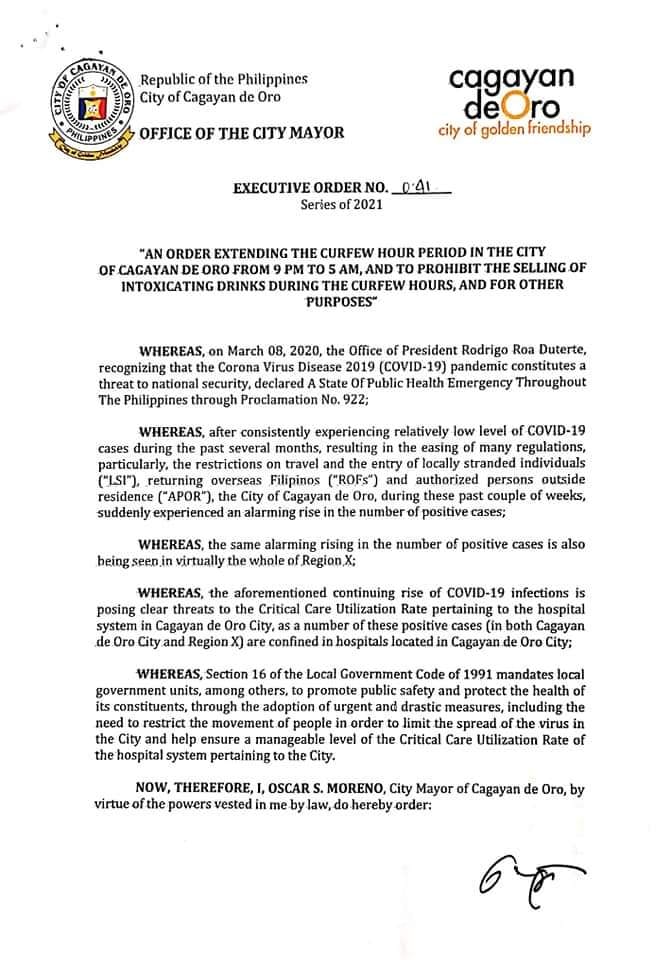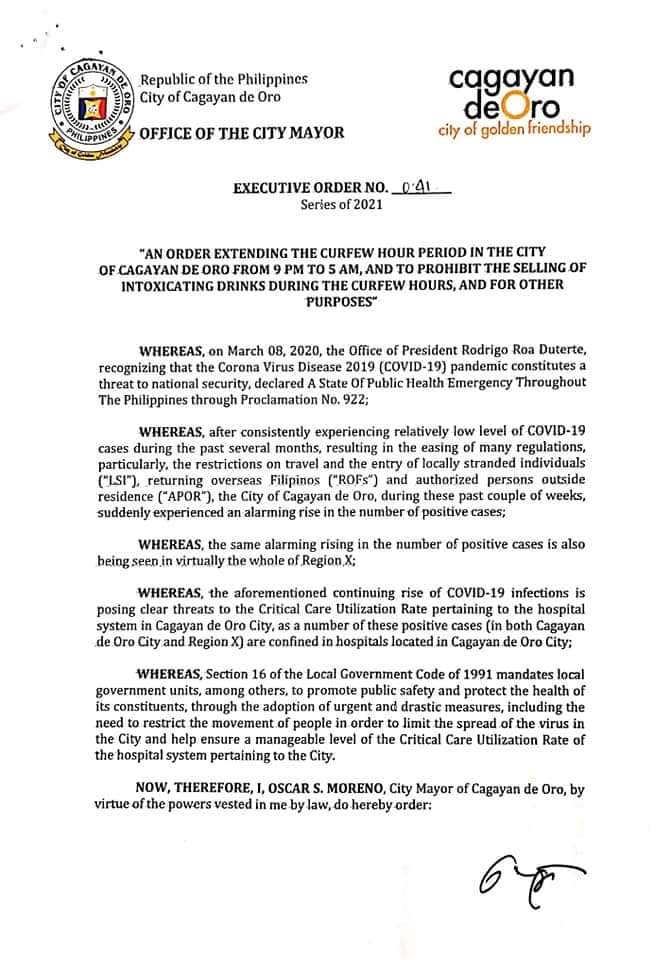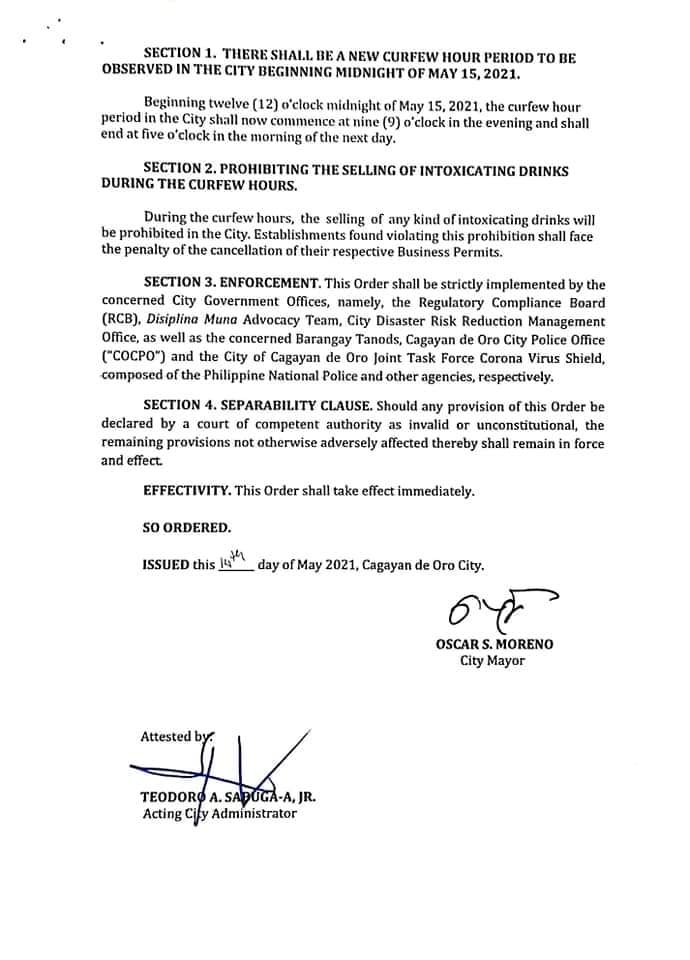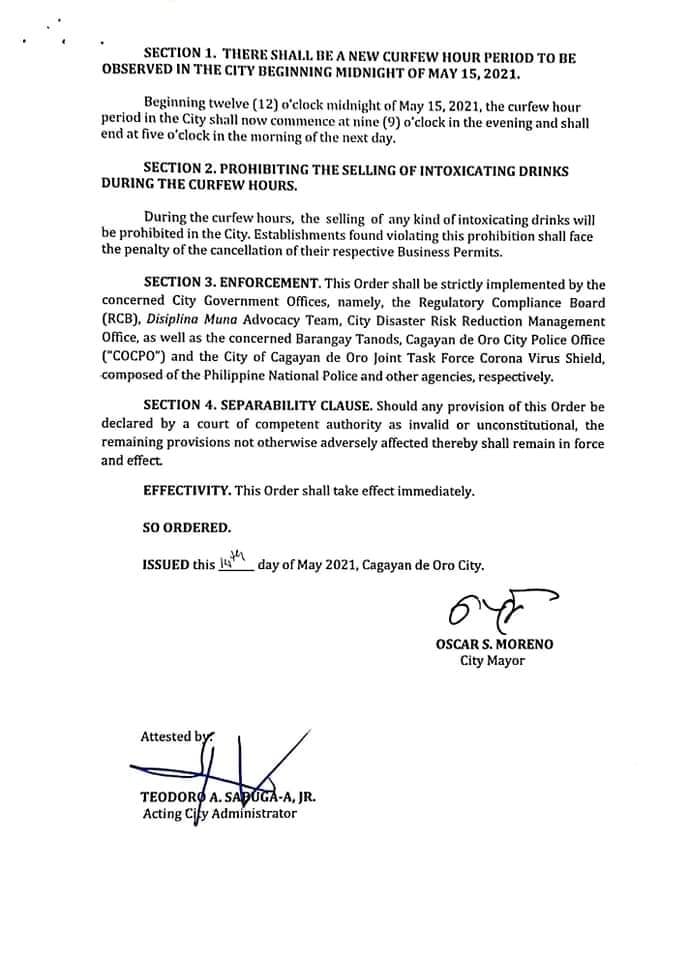 As of today, the total cumulative cases in the city is now at 5,692, with 849 active cases, 4,605 recoveries, and 238 deaths.
—(Source: City Information Office)
---
Also Read: CdeO logs 80 new COVID-19 cases; active cases now at 849