Following the success of its Frontliner Package and Fully-Vaxxed Package, which launched earlier this year, Shopee unveiled its new digital bundle a treat to the ever-hardworking frontliners this holiday season.
In a press release, Martin Yu, Director at Shopee Philippines, said, "As we welcome this season of hope and gratitude, Shopee and its partner brands continue to support frontliners by offering exclusive vouchers they can use to enjoy the holidays. We are inspired by the number of frontliners who enjoyed the first two iterations of this package, and we added in industries like the hospitality sector, which have been integral in the country's economic recovery efforts."
He continued: "With the new year ahead, Shopee will push for more initiatives that will benefit not only our frontliners but the Filipinos community as well."
Starting Friday, December 10 until January 9, 2022, eligible beneficiaries can avail of the exclusive digital package, including:
Shopee discount and free shipping vouchers;
ShopeePay Bills Cashback vouchers; and
Discounts from Ultramega Supermarket, Shawarma Shack, Moonleaf, Tapa King, and National Book Store*
For the list of eligible beneficiaries, any of the following may claim Shopee's Holiday Bundle:
Health Care Workers (Hospital admin and janitorial services, Health and service personnel in LGU facilities)
Medical Professionals (Doctors, Nurses, Medical Technicians)
Policemen and Military Personnel
Coast Guards
Hospitality Sector Workers (Restaurants, Hotels, Bars, Travel Agencies)
Government Agencies (LGU workers, admin staff)
Delivery and Logistics Providers (Food, restaurant, medicine, logistics company drivers and riders)
Security Guards
Mortuary Services Personnel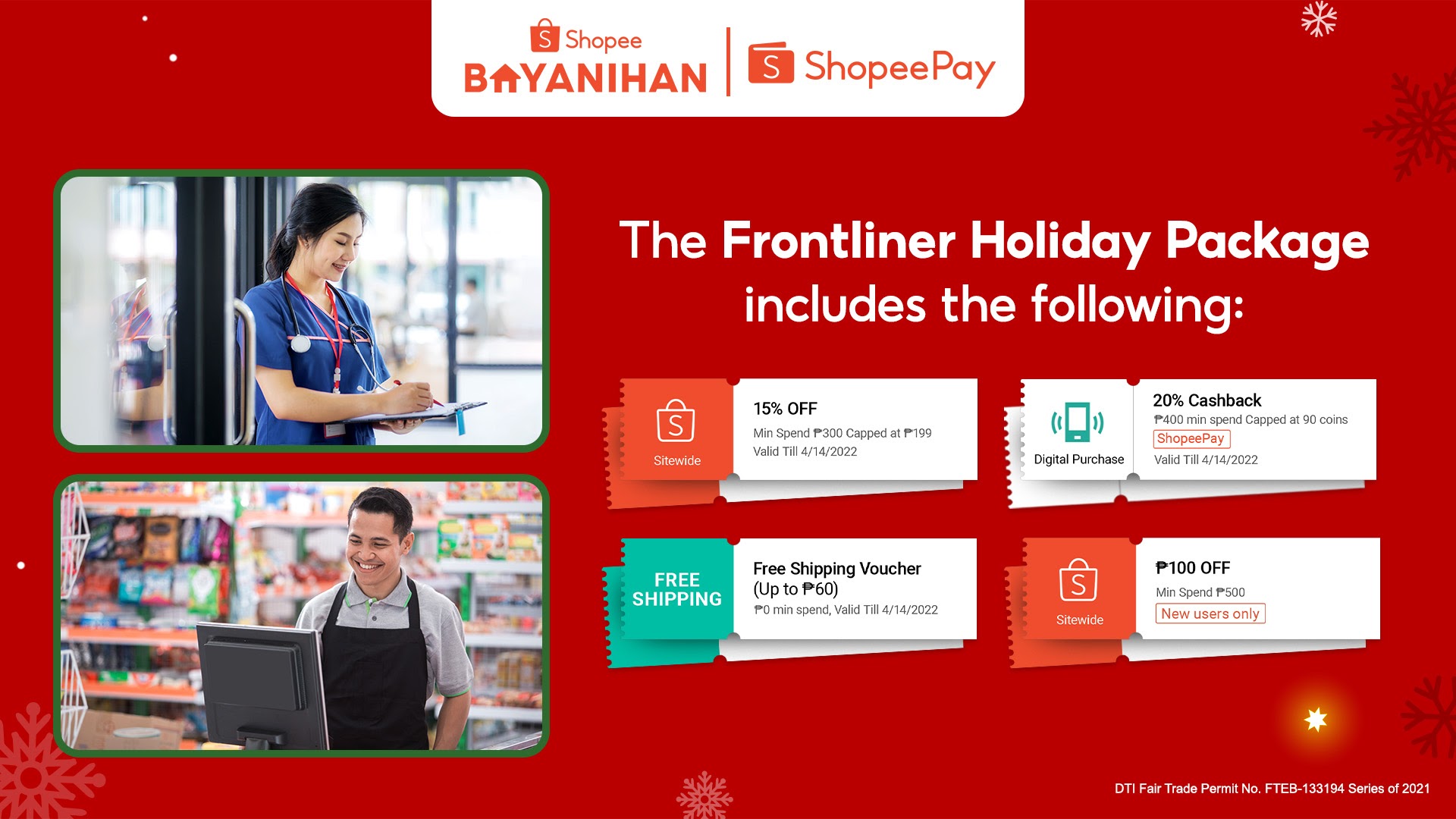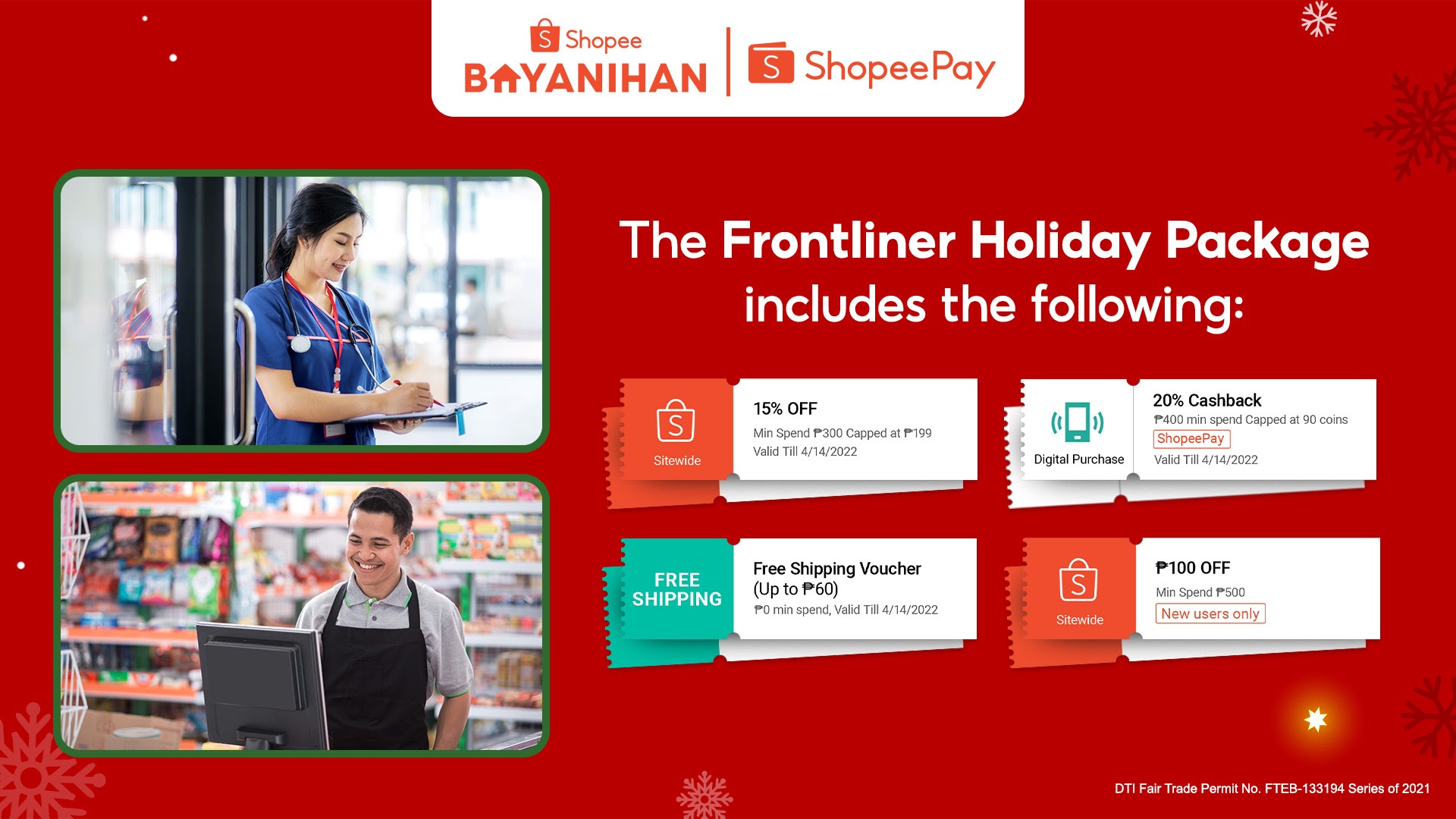 Users can also check out the link here. 
– WhatALife.ph
---
You Might Also Want To Check Out: 12.12 SALE: A Dozen Gifts for the Dozen Days of the Dozenth Month!