NEWS RELEASE: Health essentials were among the top products purchased by Filipinos on April 4, 2021.
Shopee, the leading e-commerce platform in Southeast Asia and Taiwan, concluded its first 4.4 Mega Shopping Day and saw interesting shopping trends among its users on Sunday, April 4.
In the Philippines, consumers took the opportunity to shop for essentials at discounted prices, following the recent tightening of quarantine restrictions.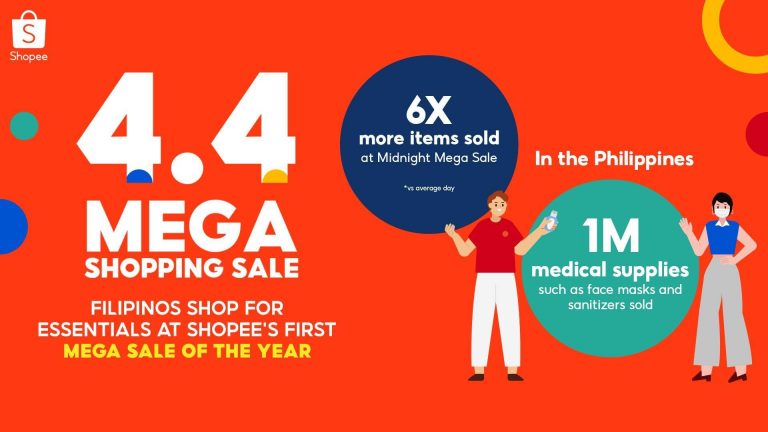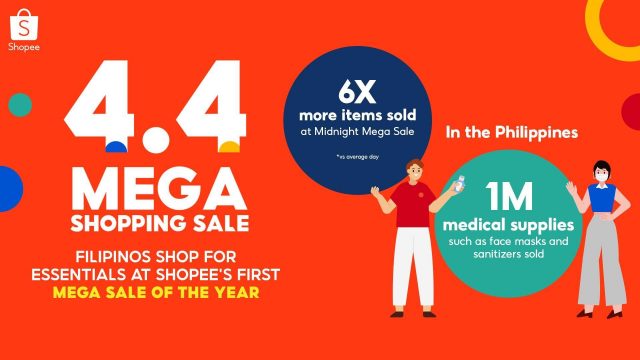 Shopee provided reliable and rewarding shopping experiences for Filipinos at home. Shoppers got to enjoy big savings while safely shopping for their needs, thanks to great deals during the 4.4 Mega Shopping Day. Filipinos stocked up on health essentials with one million medical supplies sold on April 4. Face masks were also particularly in demand and ended up being the top product sold.
Martin Yu, Director at Shopee Philippines, said, "At Shopee, it is our goal to provide support in delivering daily essentials to Filipinos as they prioritize their health and safety. With the tightened measures affecting more Filipinos, we are glad that we are able to help Filipino consumers shop for necessities at the best value during the 4.4 Mega Shopping Day."
Highlights of Shopee 4.4 Mega Shopping Day in the Philippines
In the Philippines, 4.4 Mega Shopping Day delivered unbeatable deals from a wide range of brands and sellers. At the Midnight Mega Sale held from 12 midnight to 2 AM, Shopee saw six times more items sold compared to an average day.
Home & Living, Beauty & Personal Care, and Mobile Accessories emerged as the top-selling categories. Hygiene essentials and personal care items remained a top priority for shoppers. Storage boxes and 3D wallpapers became best-selling items, since shoppers bought more home decor and organizers for spring cleaning and refurbishing as they spent more time at home.
Tech accessories also saw strong demand as Filipinos continued to work from home. Phone stands and headsets were especially popular as Filipinos focused on connecting better with their colleagues and refining their work-from-home set-up.
Yu closed, "We are happy that Shopee has evolved as users' go-to shopping platform for essentials. We will continue to cater to their evolving needs, while driving growth for sellers and brands during this time."
Visit www.shopee.ph to shop now!
---
Links are affiliates which means we earn a small percentage of every sale made through these links.
Also Read: Work more efficiently this 2021 with these 10 Work from Home must-haves from Shopee!