League of Legends players is in for a treat once again!
Gaming chair company Secretlab releases Ruination-themed chairs today, September 17, in collaboration with League of Legends.
In celebration of the Rise of the Sentinels event, Secretlab TITAN EVO 2022 releases three special edition chairs for three League of Legends heroes.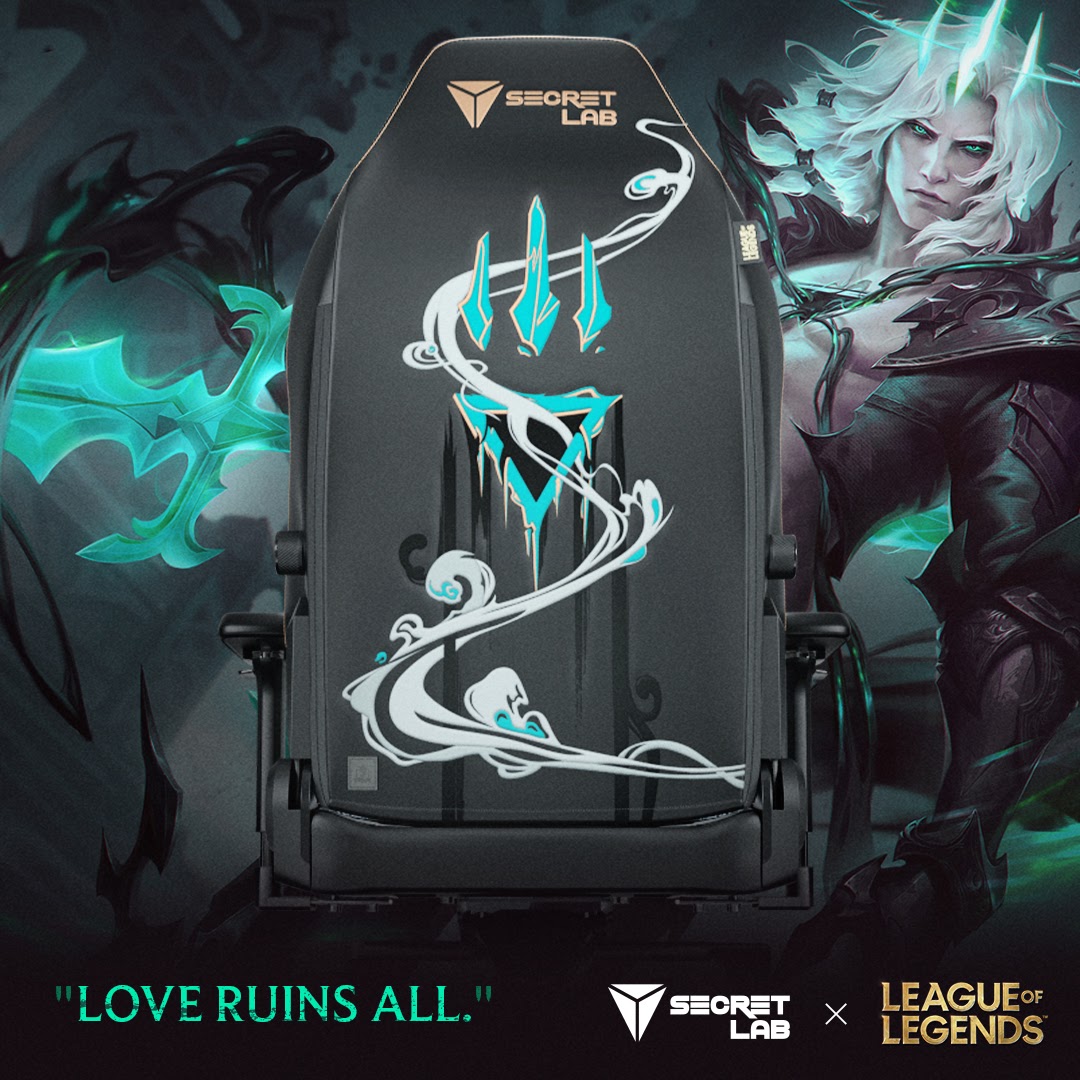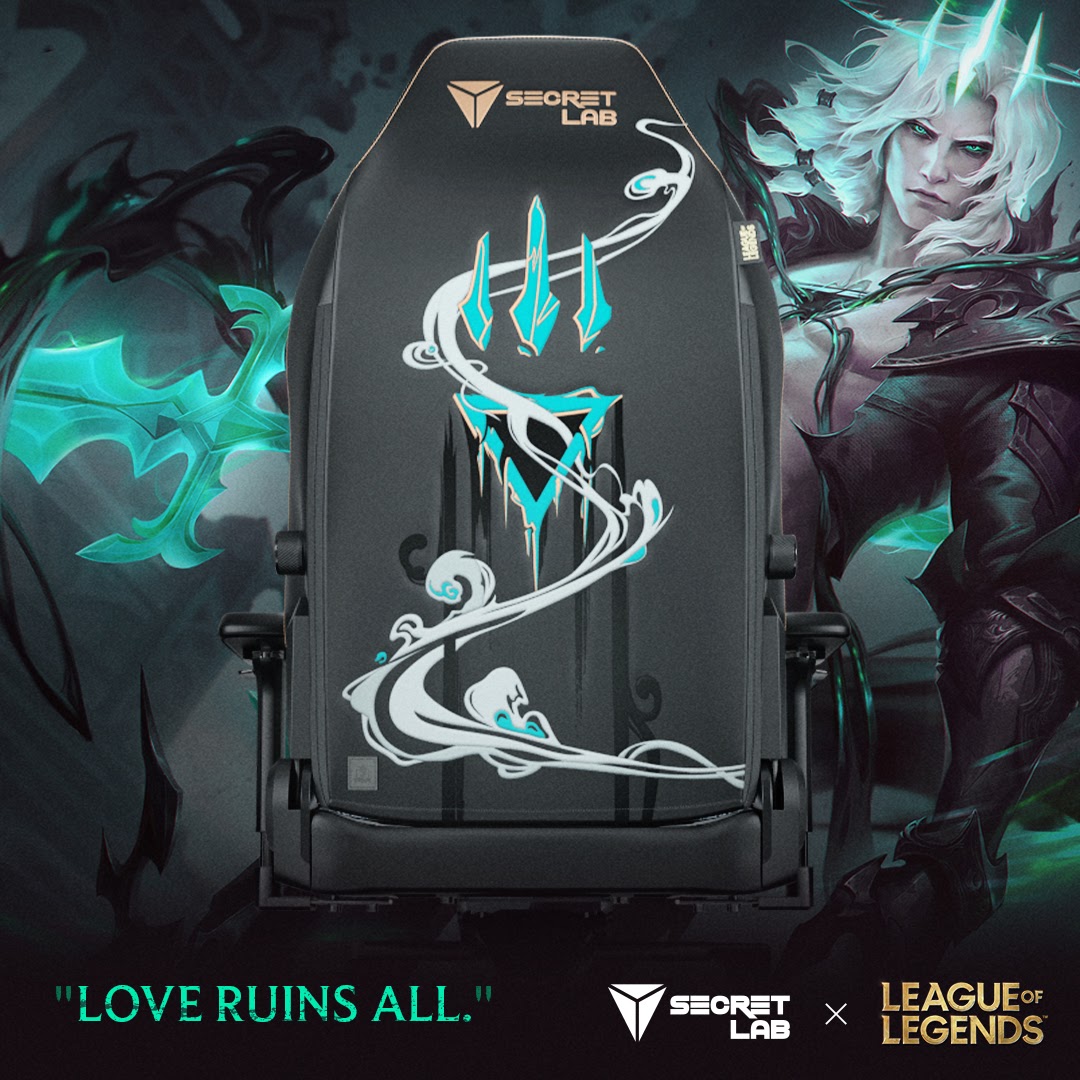 First off is a chair based on Viego, the Ruined King. He commands a legion of nasty undead enemies. Also, black mist flows freely from that little triangular hole in his chest. Not pictured is the reverse side, which sports his big blue-green enchanted sword.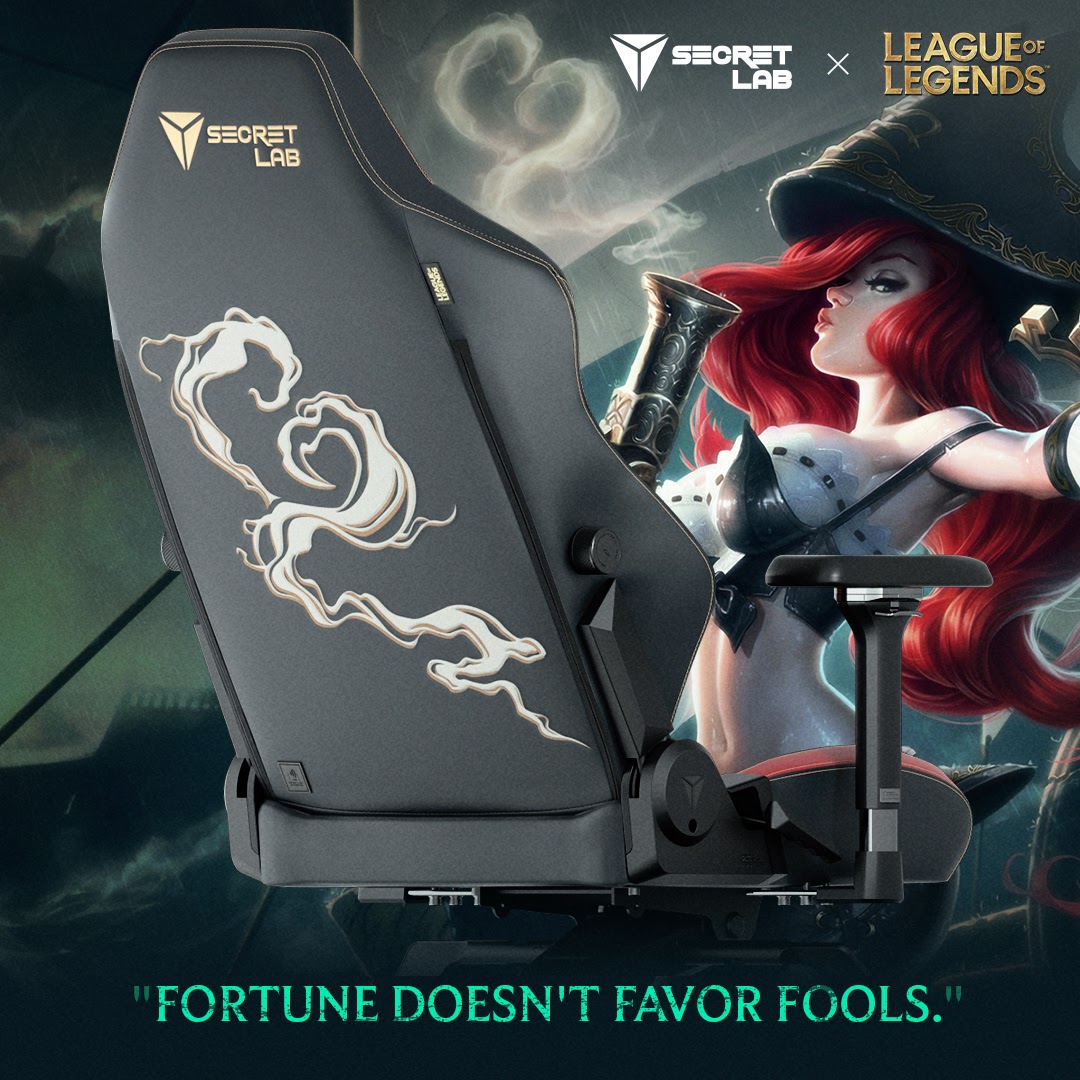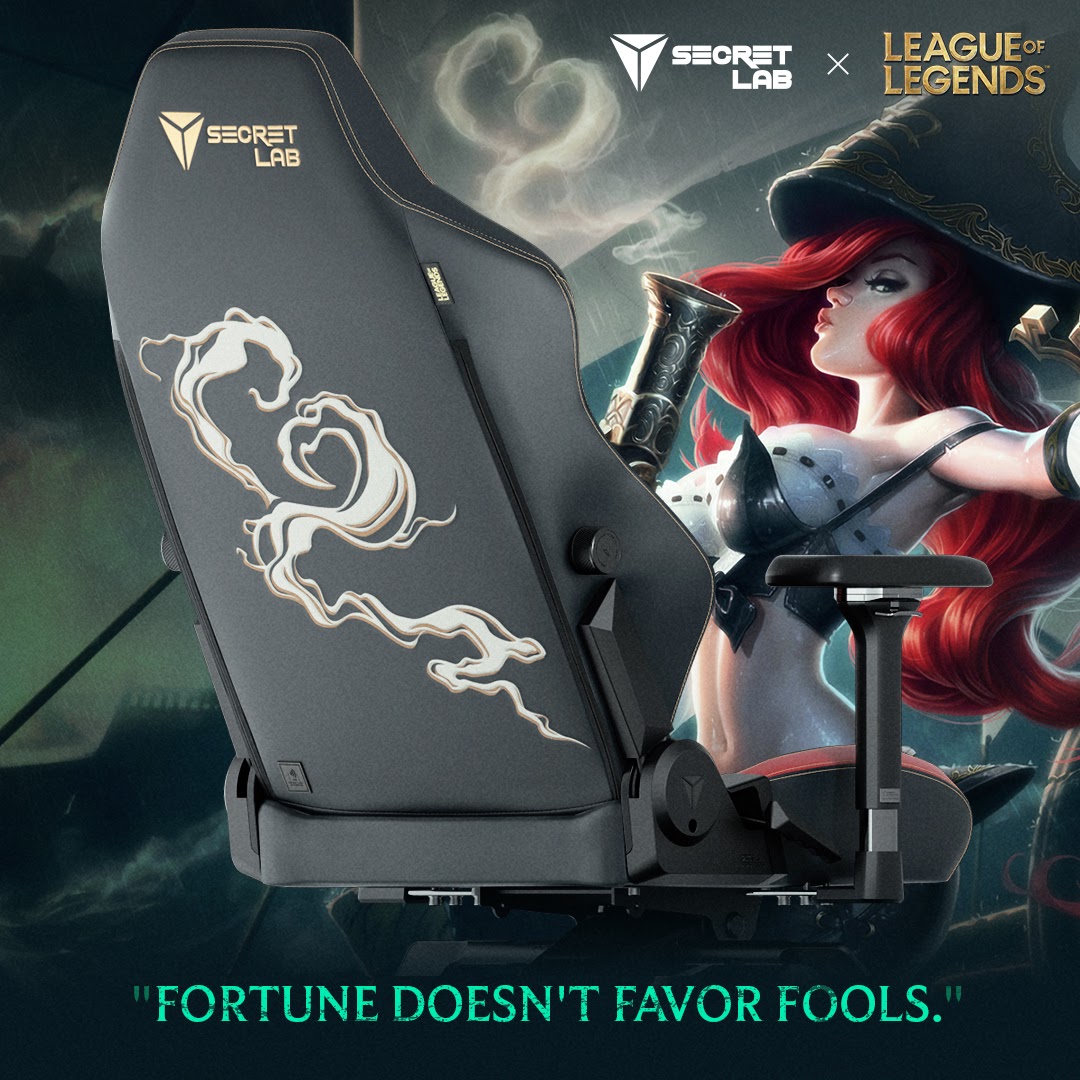 Next up, we have the lovely Bounty Hunter, Miss Fortune. She made a name for herself while hunting criminals for cash, that name being Miss Fortune. She bounty hunted her way through Bilgewater until she became a captain. The reverse side of the chair showcases her pistols, which her late mother created.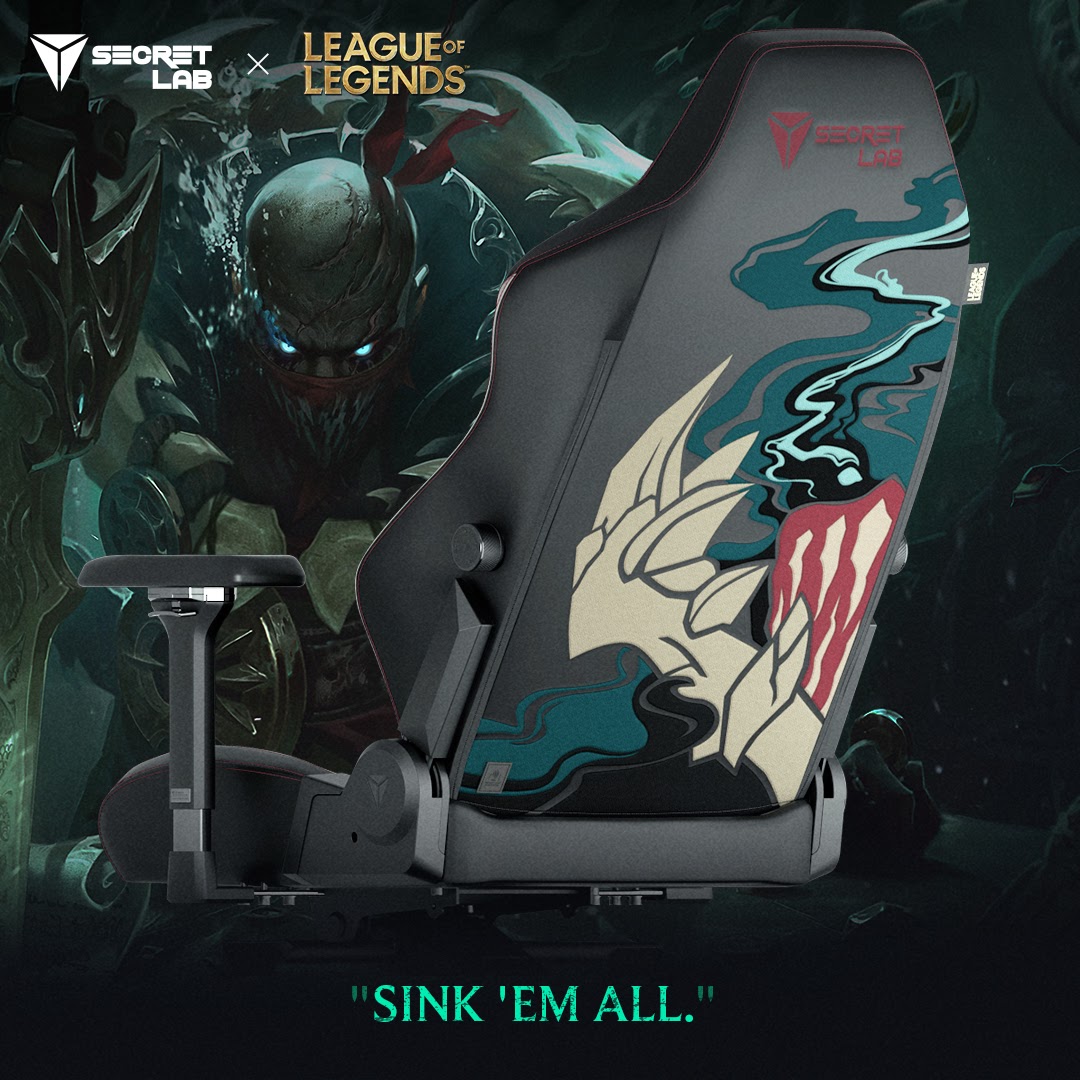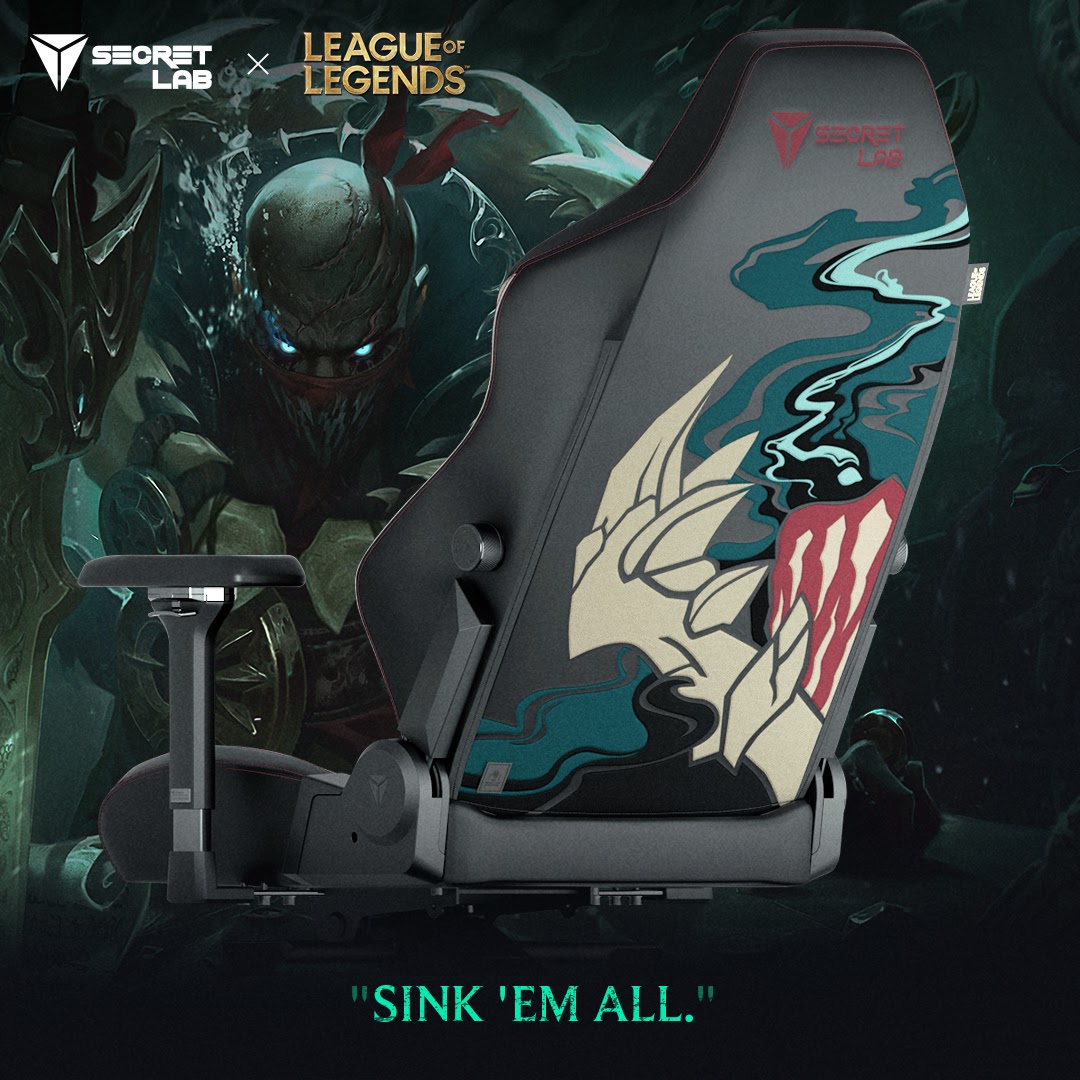 This scary fish-looking dude's name is Pyke. Initially, he worked at the Bloodharbor Docks. But after a run-in with a massive jaull-fish gone horribly wrong, he came back. He then made a name for himself as the Bloodharbor Ripper. Also, his weapon of choice is a dagger, featured on the chair.
As established with the original announcement for the Secretlab TITAN EVO 2022 Series chairs, they come in three sizes: Small, Regular, and eXtra Large. In addition, its features include everything the original chair is known for. So, the TITAN EVO 2022 Series chairs boast a lumbar support system, 165° reclining backrest, and all the trimmings!
This announcement isn't a complete surprise, as many Legends players have seen Secretlab releasing special-edition chairs over the years.
So get these special-edition Secretlab X League of Legends chairs now from the official Singapore site, or Secretlab's Lazada or Shopee stores!
League of Legends also recently dropped its season 2021 Ruination cinematic, Before Dawn. Watch it here.
– Alex/WhatALife.ph
---
Some links are affiliates which means we earn a small percentage of every sale made through these links.