Who's excited to see Big Boss back in action as Kim Tae–ho? I am!
The First Korean space blockbuster "Space Sweepers" has revealed its picturesque main poster on Thursday, January 14.
Set in the year 2092, "Space Sweepers" is a sci-fi blockbuster starring Song Joong Ki, Kim Tae Ri, Jin Sun Kyu, and Yoo Hae Jin as the crew of a space junk collector ship called The Victory. When the space scavengers stumble upon a humanoid robot named Dorothy that's known to be a weapon of mass destruction, they wind up involved in a dangerous business deal.
The upcoming movie released its main poster Thursday, which teases the perilous adventure that awaits its four heroes.
In contrast to the glamorous, highly polished superheroes that travel through space in Hollywood films, the four leads of 'Space Sweepers' have a slightly grungy, endearingly familiar look about them. Despite being equipped with the advanced technology of the future, the crew of The Victory is a relatable bunch that has to worry about their day-to-day living expenses as they wander space foraging for junk.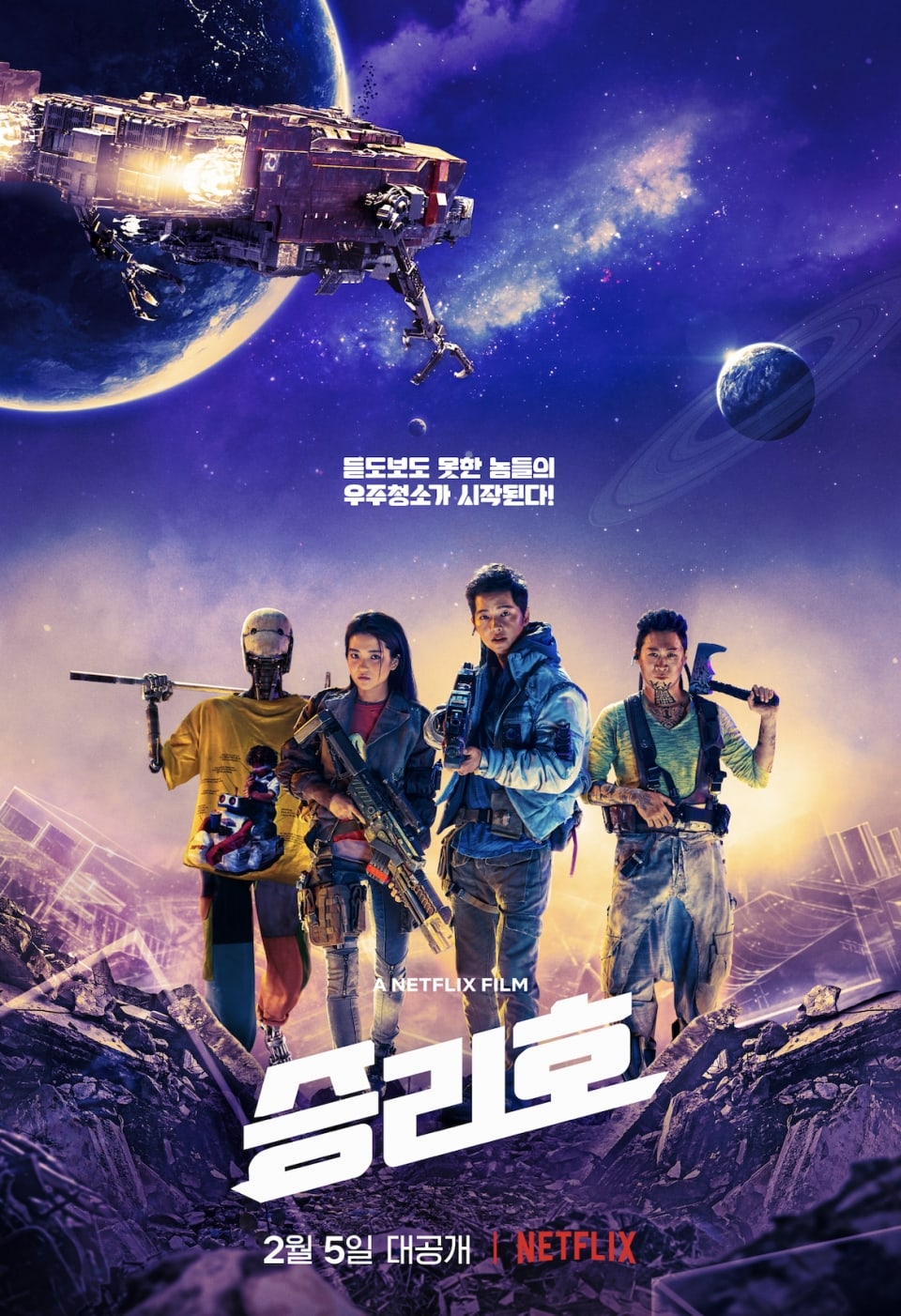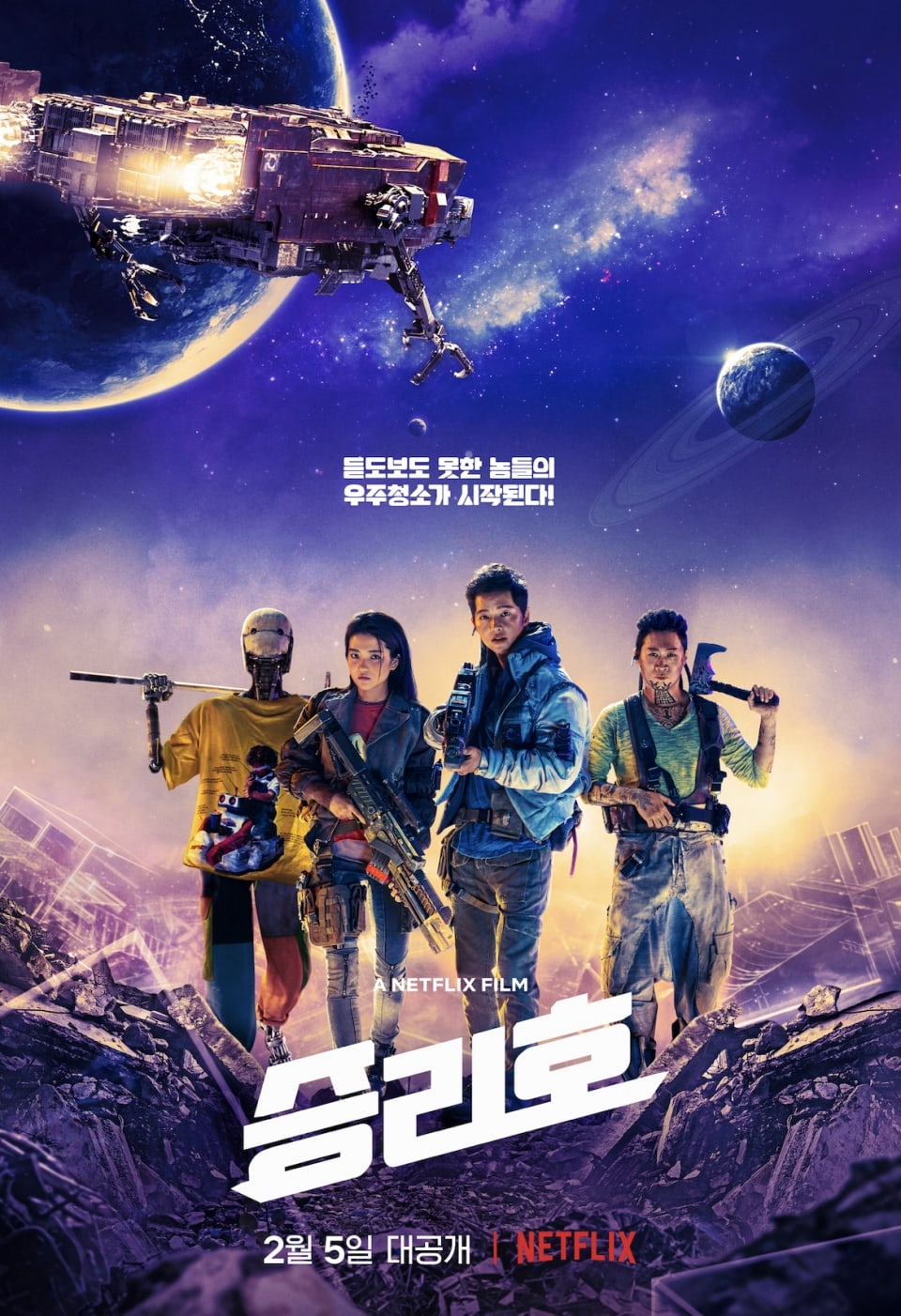 The poster also bears the movie's tagline: "A cleanup of outer space by those you've never seen or heard of before starts now!"
"Space Sweepers" was originally scheduled to hit theaters in the summer of 2020, but following multiple postponements due to the COVID-19 pandemic, the film will now premiere on Netflix in 190 countries on February 5, 2021.
Watch the official trailer below.
(Source: Soompi)