Resident Evil fans rally around the latest trailer for the upcoming film Resident Evil: Welcome to Raccoon City!
Resident Evil dropped its latest game trailer on Thursday, October 7, and it's full of action and gore.
The latest Resident Evil film is an adaptation of the first two instalments of the Resident Evil series. The trailer is filled with Resident Evil iconic moments. Also, RE fans will easily recognize Claire Redfield, arriving at the titular city on her motorbike in the dead of night. Then, an armed Special Forces team roaming the interiors of the Spencer Mansion. Also, the nightmarish zombified hounds. And finally, that one trucker guy. 
Resident Evil: Welcome to Raccoon City features a cover of What's Up by 4 Non-Blondes. The cover retains the high vocals, but the track still keeps the horror-thriller vibe. Humorously, many internet-goers associate the song with a He-Man meme video.
Here's Welcome to Raccoon City's official synopsis via IGN:
"Returning to the origins of the massively popular Resident Evil franchise, filmmaker Johannes Roberts brings the games to life for a whole new generation of fans. In Resident Evil: Welcome to Raccoon City, once the booming home of pharmaceutical giant Umbrella Corporation, Raccoon City is now a dying Midwestern town. The company's exodus left the city a wasteland…with great evil brewing below the surface. When that evil is unleashed, a group of survivors must work together to uncover the truth behind Umbrella and make it through the night."
Also, considering the title, it seems as though Welcome to Raccoon City is a sort of recap that could bring newcomers up to speed! In addition, it can serve as a great jumping-off point for new fans to start playing the game series.
Welcome to Raccoon City features the storylines of the Resident Evil 1 and 2 games. So, fans will get to see iconic characters like Claire and Chris Redfield and Leon Kennedy on the big screen! Also, Albert Wesker and Jill Valentine and more are here for the ride! 
The Resident Evil series is called Biohazard in Japan. It follows individuals fighting against the fallout of a mysterious corporation called Umbrella. In addition, this shady institution seems to be the cause of several zombie outbreaks. So, armed with weapons, players must fight through hordes of zombies to get to the truth.
This film may seem like a cause for celebration. However, certain detractors doubt that the film can faithfully adapt the games. One of their main complaints is that lead actor Avan Jogia plays Leon Kennedy. Just check out the comparisons: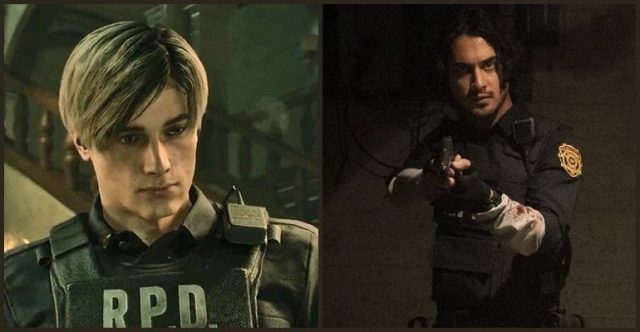 However, a complete carbon copy of the game does not always mean a good adaptation. So, only time will tell if Welcome to Raccoon City can do right by the series and fans.
– Alex/WhatALife.ph
---
Also Read: Secretlab's 'The International 10' edition chairs are here!