Despite not declaring it a special non-working holiday, the Malacañang said employees who will get vaccinated against COVID-19 between November 29 and December 1 would not be marked absent from work.
President Rodrigo Duterte, in Proclamation No. 1253, declared November 29 and December 1 as "Bayanihan, Bakunahan National COVID-19 Vaccination Days."
The proclamation came after the government said it aims to inoculate 15 million people during the 3-day drive.
"Employees and workers of the government and the private sector, who will be vaccinated during the aforesaid period, shall not be considered absent from their work, provided that they present proof of vaccination to their respective employers," the proclamation read, subjecting to rules that the labor department and Civil Service Commission may issue.
Read the full proclamation document below.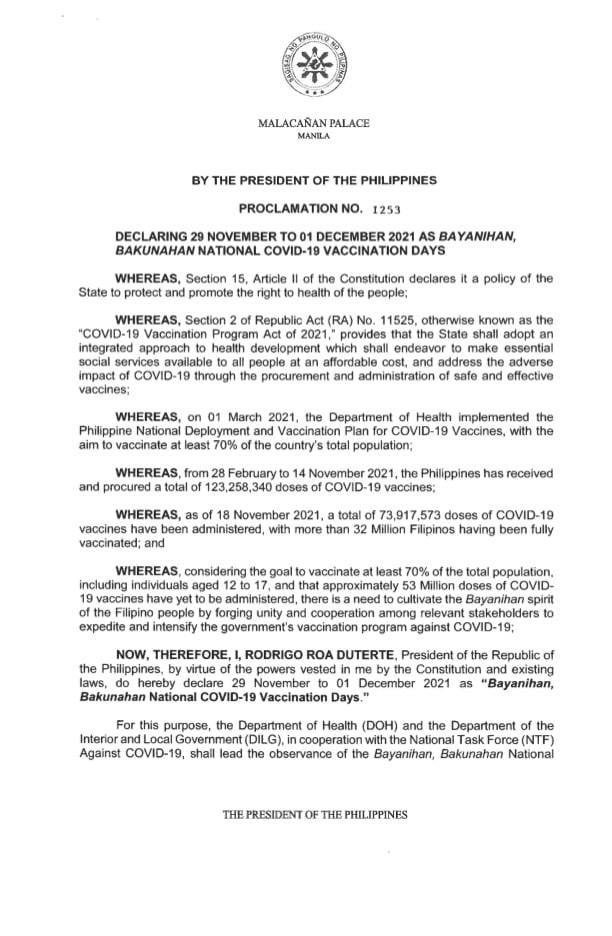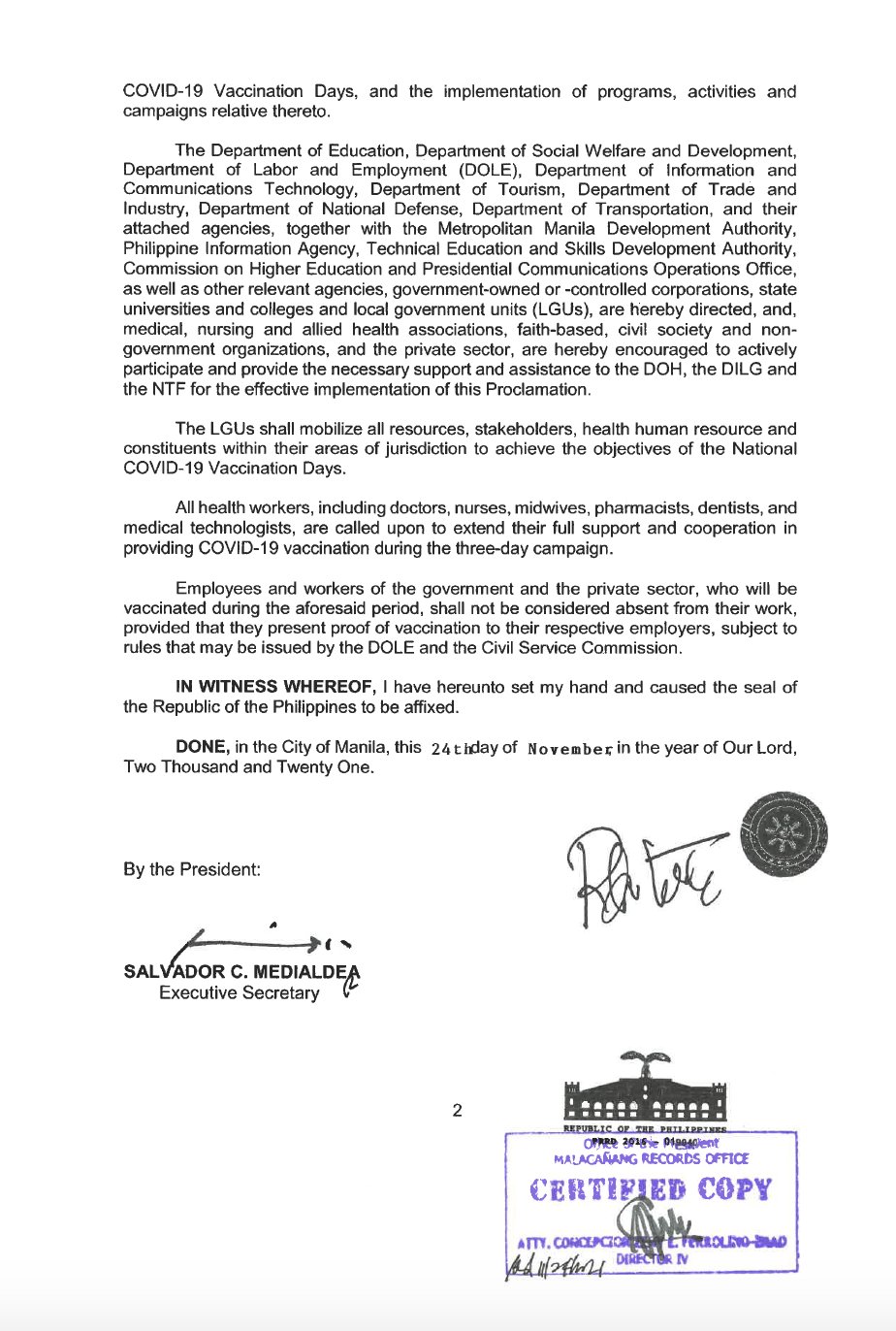 In his pre-recorded address aired late Tuesday night, November 23, Duterte said "everyone" must be vaccinated against COVID-19.
He even said that those who refuse to get their vaccinations should be denied entry to commercial establishments.
"Kailangan talaga lahat mabakunahan. Ang mga ayaw (Everyone must be vaccinated. Those who refuse), they should not be allowed inside public restaurants or resorts because they are a threat to public health and the safety of the general public," Duterte said.
To help boost the three-day "Bayanihan, Bakunahan" drive, Duterte also instructed the local government units to do all that they can to bring in more people to the vaccination sites, with assistance from the police and the military.
Public schools, gymnasiums, fast food chains, malls, and even workplaces will be turned into vaccination sites during the 3-day drive.
The Philippines has so far fully immunized 34.1 million of its 109 million people. The government targets vaccinating up to 77.1 million before the year ends to achieve herd immunity against COVID-19.
Have you gotten your vaccine? Join the 3-day drive at your nearest vaccination site and protect yourself from severe symptoms of COVID-19!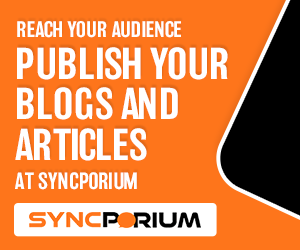 – WhatALife.ph
---
Also Read: S&R discloses recent data breach that exposes members info