Thanks to the technology we have today, the first step in defeating the coronavirus pandemic has nearly been completed and at a record-breaking speed!
The Philippines, through its national government, has been negotiating with vaccine manufacturers, allocating the budget, and developing an in-depth vaccination program strategy to ensure all Filipinos will receive the vaccine by 2023.
Health Undersecretary and Spokesperson Maria Rosario Vergeire discussed the government's coronavirus disease (COVID-19) vaccination program in an online meeting conducted by Synergeia Foundation on Thursday, January 21.
Vergeire shared the Vaccine Cluster's progress so far that the Inter-Agency Task Force of Emerging Infectious Diseases (IATF-EID) formed in November last year.
Priority Population for COVID-19 Vaccination
Due to the limited resources, the national government will have to "provide equitable access to COVID-19 vaccination services to priority groups or at most, 50 to 70 million Filipinos if with enough global supply by 2021." Meanwhile, the rest of the population is estimated to be immunized by 2023.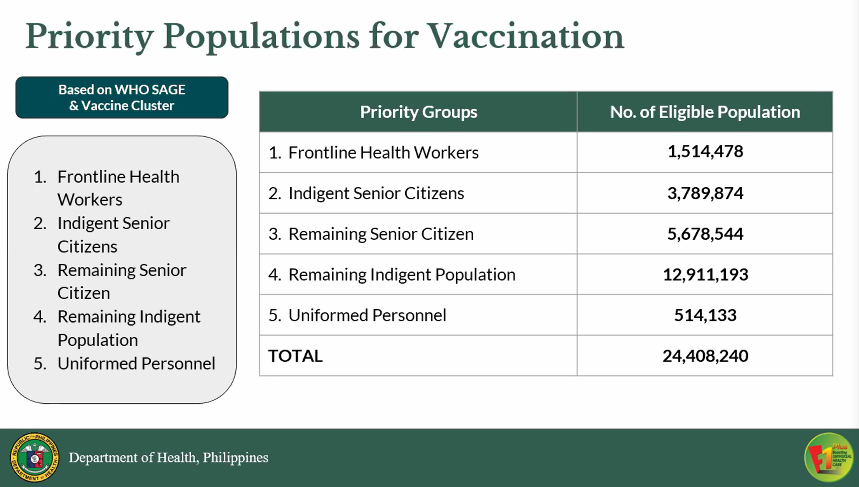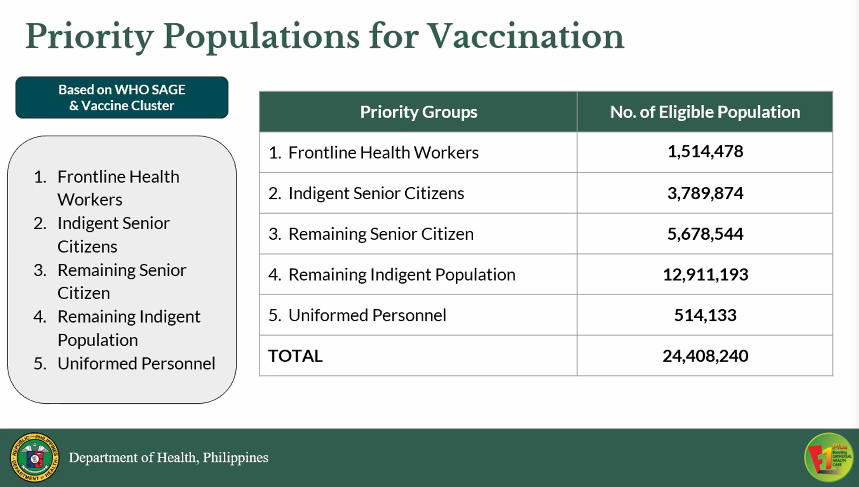 For this to be possible, the government has partnered with the private sector to facilitate requirements, such as storage, delivery and distribution, and monitoring. On the other hand, local governments will be responsible for identifying who among their constituents fall into these priority groups for vaccination.
The national government has announced the population included in the prioritized list based on the scientific data, which consists of the healthcare workers, senior citizens, indigent, and uniformed personnel.
"We have adopted the SAGE (Strategic Advisory Group of Experts on Immunization) of the WHO (World Health Organization) at sinabi nila dapat (and they said) because we have scarcity of resources, hindi po husto lahat para mabigyan in this one time (not all will be given in this one time), unahin ninyo ang pinaka vulnerable sa population ninyo (prioritise the vulnerable in the population)," Vergeire explained. The next-in-line priority list includes the essential workers, teachers, and others.
A master list will help determine what specific vaccines are needed for certain populations, such as high-risk groups and immuno-compromised individuals. Especially with Pfizer's head up that its vaccines should not be administered to people with a known history of severe allergic reactions.
The health department will then develop a master list of groups that will receive the vaccine through a platform developed by the Department of Information and Communications Technology (DOST), which will utilize a unique quick response (QR) code. This is to ensure that all beneficiaries will receive both required doses while eliminating duplication and monitoring side effects.
Vaccine Hesitancy is Unavoidable
Vergeire noted the concerns over vaccine hesitancy, saying it is unavoidable because these vaccines are new.
"Because of the covid-19's vaccines' novelty, vaccine hesitancy is really unavoidable. The [effectiveness] of these vaccines has been proven by science time and time again, and yet, many of our Kababayans have dwindling trust in our vaccines," Vergeire said. "And so, as we work to generate high demands for the [availability] of these novel vaccines, it is important to ensure vaccine safety and strictly monitor for possible adverse reactions."
Among the vaccine manufacturers who have committed to supplying the country, only Pfizer and BioNTech's COVID-19 vaccine has, so far, secured an emergency use authorization (EUA) from the Food and Drug Administration (FDA). This EUA requirement is vital for any vaccine to be used by the public.
Doses of Pfizer are estimated to arrive first in the country in February, while Sinovac and AstraZeneca vaccines may arrive next, considering that negotiations have already taken place. However, both Sinovac and AstraZeneca still need to get approval from the FDA. In a report made by Rappler, FDA Director-General Eric Domingo said the agency is waiting for Phase 3 trial data from Sinovac before moving on to a full review, while AstraZeneca's EUA application is currently under evaluation.
"Walang nire-recommenda na specific na bakuna ang gobyerno. Basta po na bigyan ng Food and Drugs Administration ng emergency use authority at nabigayan ng positive recommendations ng Health Technology Assessment Council, ibig sabihin magiging ligtas, magiging effective, at saka hindi tayo malulugi diyan sa transactions na yan," Vergerie clarified in terms of vaccine preference of the government.
(The government has no specific vaccine recommendation. As long as the Food and Drugs Administration has given the approval for emergency use authority and acquired positive recommendations from the Health Technology Assessment Council, it means [the vaccine] is safe, effective, and no loss in transactions.)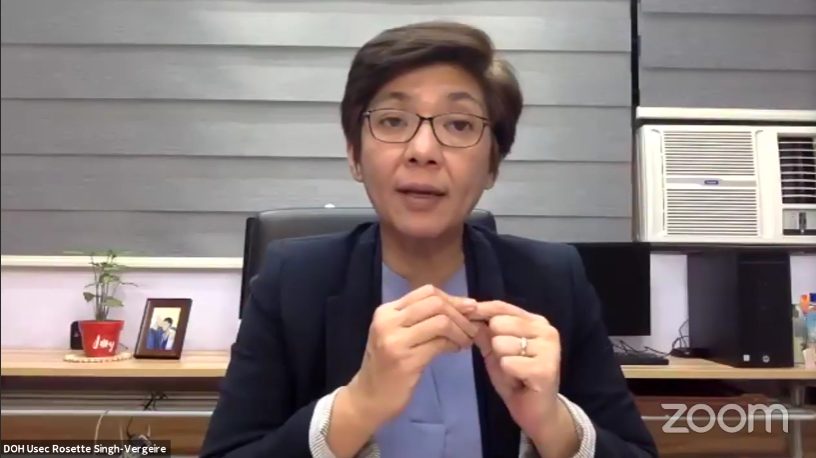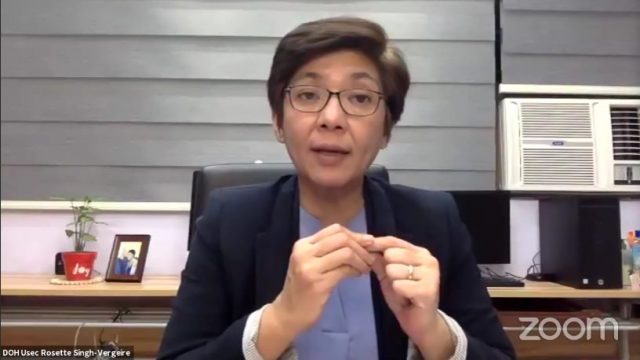 She assured that the evaluating health experts in the country are making sure that the approved vaccines will be safe and efficacious to be used by Filipinos.
"As long as a vaccine will be given the emergency use authority by our FDA, it means ito ay safe (it is safe), ito ay efficacious (it is efficacious )," she added.
Vaccine Distribution and Deployment
Bottom-up micro-planning and mapping out vaccination sites and teams are also in the works, which will become part of the nationwide vaccination implementation according to Vergeire.
She discussed the two types of distribution and deployment strategies of the vaccination program, depending on the required cold storage.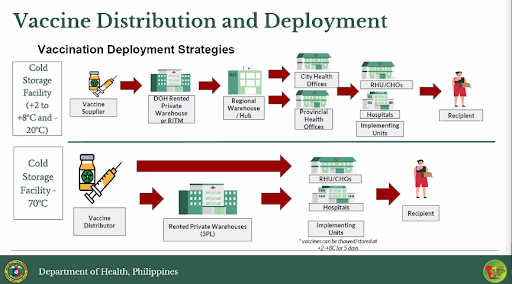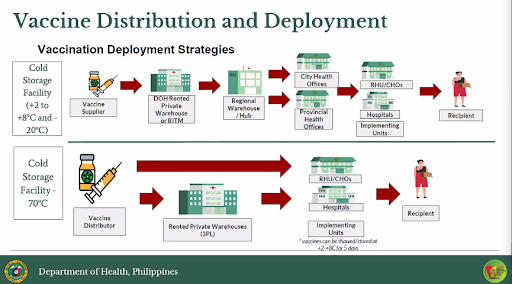 For vaccines that require +2 to +8 and -20 degrees cold storage facilities, it will be housed either in a DOH rented private warehouse or the Research Institute for Tropical Medicine (RITM).
The COVID-19 task force officials have already inspected several cold storage facilities on Wednesday, January 20, confirming that the country is ready for the vaccines' arrival. IATF-EID Chairperson and Health Secretary Francisco Duque III, who led the inspection team, expressed confidence that the vaccines will be appropriately stored and handled as soon as they arrive. 
There were 20 cold chain facilities considered, but only four qualified, including pharmaceutical firms Unilab and Zuellig Pharma, and the government's own Research Institute for Tropical Medicine (RITM). Vergeire said the government has long-term plans to build more cold storage facilities in other regions in the country, but they will be utilizing what is existing for now.
From the warehouse, +2 to +8 and -20°C type of vaccines will be delivered by the logistics task group to regional warehouses before transporting to Provincial Health offices or City Health Offices to Implementing units (e.g., Barangay centers) who will then administer to eligible recipients.
Meanwhile, Vaccines with a cold storage facility requirement of -70°C will be distributed from the warehouse directly to hospitals/implementing units that can store such. Some areas, most remote and far-flung areas, may not receive this type of vaccine.
Vergeire added that vaccination dry-runs have already begun in major cities in Metro Manila. Other provinces and nearby towns will follow next week. These simulation exercises will help determine the gaps needed to be addressed before the actual COVID-19 vaccination program.
Ages 18 and below not included in the COVID-19 vaccination program
During the question and answer portion of the meeting, Vergeire said that vaccines will not be administered to ages 18 and below because no clinical trials are done yet, which means it lacks scientific evidence on whether it will be safe for this age group to have the vaccine. Immunization will only take place as soon as efficacy evidence is made available.
In terms of procurement of vaccines, only the national government can procure them due to emergency use. In case private hospitals are interested in procuring, they will have to coordinate and seek approval from the government through Vaccine Czar Galvez. However, a guarantee is not because of the limited supply.
~
Nearly a year since the country announced its first recorded COVID-19 case, it is truly good news for Filipinos to be receiving a vaccine soon, especially for the vulnerable individuals in the community.
However, it is essential to know that these vaccines will protect us from developing severe symptoms and not eliminate total transmission. As Vergeire explained it, all vaccines in the advanced phase of clinical trials, according to scientific studies (done so far), can guarantee a 90-100 percent chance of not having severe disease, fewer chances of hospitalization or death. That's the limit of the protection. No data has surfaced yet that indicates these vaccines would or might prevent the COVID-19 transmission. Nevertheless, it would help alleviate our healthcare system and give our healthcare workers a breather from this long-standing battle.
With this, physical distancing, practicing proper hygiene, and other minimum health standards remain advisable to be followed by everyone.
REWATCH the full meeting below.
Disclaimer: Plans and its details discussed are subject to change depending on the new developments and scientific evidence. Follow the DOH for up-to-date information on the COVID-19 Vaccination Program.