Warning: This article contains graphic content. Reader discretion is advised.
The Diocese of Malaybalay, in a statement posted on its Facebook page Monday, condemned the murder and demanded justice for Fr. Rene Regalado.
Regalado was shot dead on his way back to his seminary in Barangay Patpat, Malaybalay City on Sunday evening, January 24.
Priests from St. John XXIII College Seminary called the police after hearing several gunshots at around 7:30 PM.
"The diocese of Malaybalay with its clergy, consecrated persons, and lay faithful, especially the Regalado family in San Jose Parish, Sinayawan, Valencia City, are deeply wounded and saddened with the news of the untimely passing of one [their] clergy," the statement said.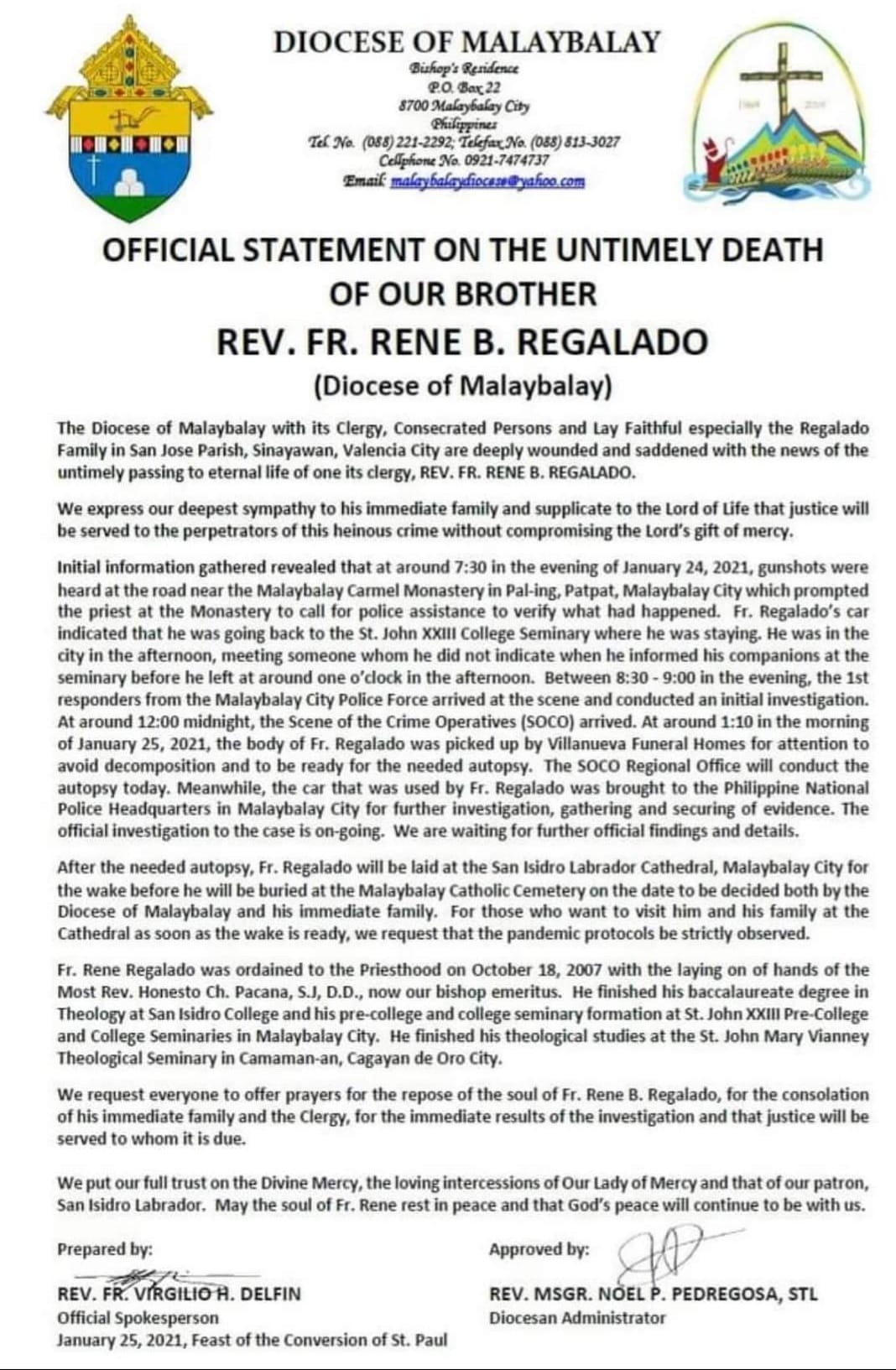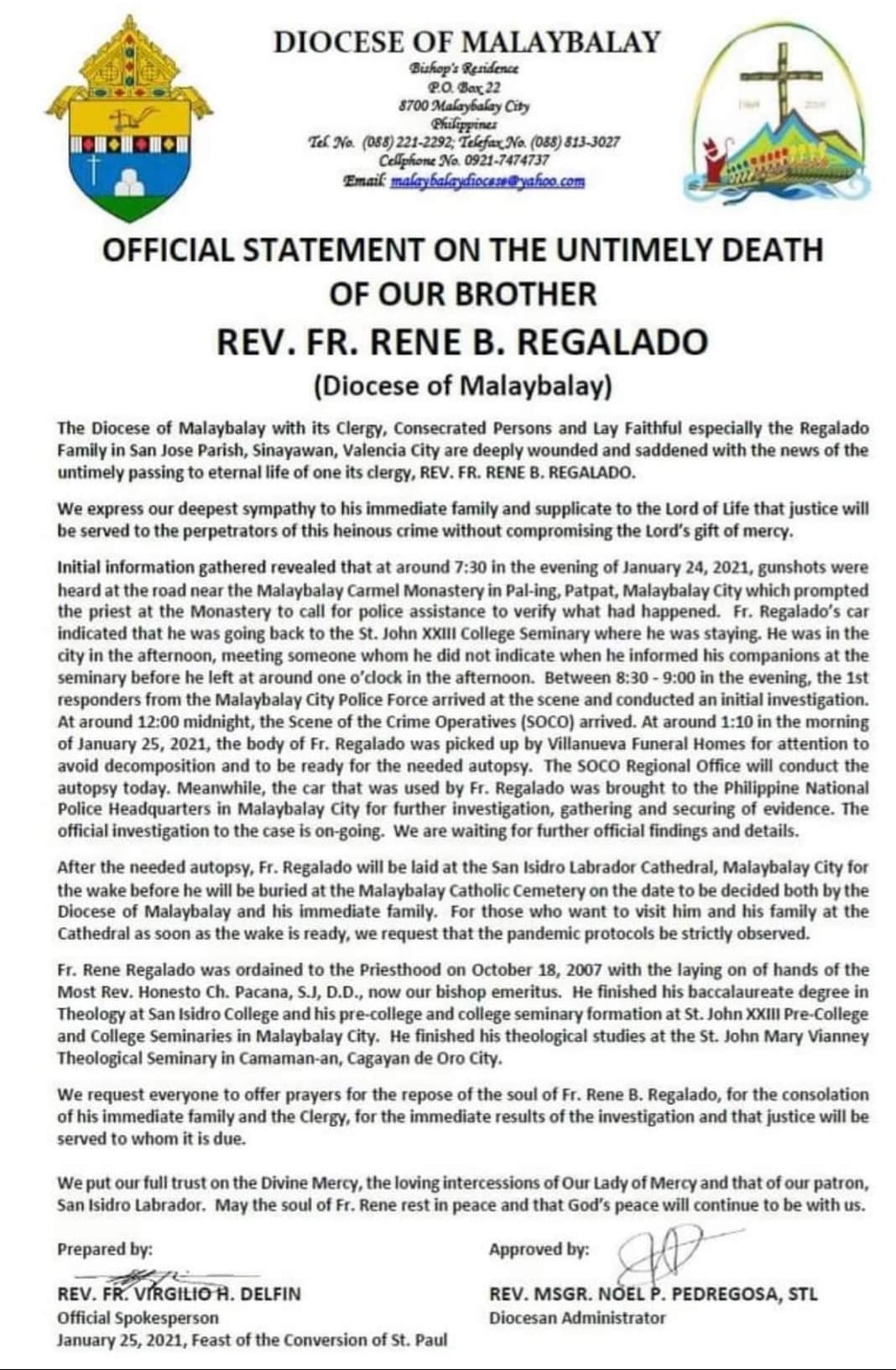 "We express our deepest sympathy to his immediate family and supplicate to the Lord of Life that justice will be served to the perpetrators of this heinous crime without compromising the Lord's gift of mercy," it continued.
According to news outlet Inquirer, the victim was bathed in his blood, with gunshot wounds on his head, Malaybalay city Police Chief Lt. Col. Jerry Tambis reported.
Police investigator Staff Sgt Jeffrey LLoren said the body of Father Regalado was found some three meters from his service vehicle, a Chevrolet SUV. He said this was just a few meters from the Carmelite Monastery gate in Sitio Pal-ing, Barangay Patpat.
"His left eye had contusions as if he was mauled before his death. Father Regalado was already dead when we arrived," Lloren said.
He added they also found the left arm of the murdered priest "tied with a white shoelace."
Meanwhile, the Diocese said the slain priest would be laid at the San Isidro Labrador Cathedral in Malaybalay after the autopsy. He would be buried at the Malaybalay Catholic Cemetery.
Regalado, also known as "Paring Bukidnon," frequently endorsed farmers' issues and organic farming in his social blogs.
He was ordained on October 18, 2007, by Bukidnon Bishop emeritus Honesto acana S.J.
He finished theological studies at the St. John Mary Vianney Theological Seminary in Camaman-an, Cagayan de Oro City, and his Baccalaureate degree in Theology at San Isidro College.
He took his pre-college and college seminary formation at St. John XXIII in Malaybalay City.
Captain Jiselle Ester Lou Longakit, Bukidnon provincial police spokesperson, said Regalado had been assigned in Lala town, Lanao del Norte but had been serving in the Malaybalay diocese since December last year.
Read More News