The Philippines has expanded its red list or areas considered "high-risk" for Covid-19 on Sunday to further tighten its border control and prevent the spread of the newly discovered COVID-19 strain, Omicron, in the country.
In a press statement from Cabinet Secretary and acting Presidential Spokesperson Karlo Nograles, the Inter-Agency Task Force for the Management of Emerging Infectious Diseases (IATF) added European countries Austria, Czech Republic, Hungary, the Netherlands, Switzerland, Belgium, and Italy to the red list.
IATF has already added South Africa, Botswana, Namibia, Zimbabwe, Lesotho, Eswatini, and Mozambique to the red list as soon as the new variant was disclosed.
"Inbound international travel of all persons, regardless of vaccination status, coming from or who have been to red list countries/jurisdictions/territories within the last 14 days prior to arrival to any port of the Philippines shall not be allowed," Nograles said.
Only Filipinos returning to the country via government-initiated or non-government-initiated repatriation and so-called Bayanihan (Cooperation) flights will be allowed entry subject to the prevailing entry, testing, and quarantine protocols for red list countries/jurisdictions/territories.
Passengers already in transit and all those who have been to the red list countries/territories/jurisdictions within 14 days immediately preceding arrival to the Philippines and who arrive before 12:01 a.m. of November 30 will not be subject to restrictions.
They will undergo facility-based quarantine for 14 days with testing on the seventh day, with day 1 being the date of arrival, notwithstanding a negative reverse transcription-polymerase chain reaction (RT-PCR) result.
On the other hand, passengers who arrived before November 28 and are currently undergoing quarantine pursuant to the classifications of their country of origin will complete their testing and quarantine protocols.
In the case of passengers, whether Filipinos or foreigners, merely transiting through the red countries, they will not be deemed as having come from or having been to the said country if they stayed at the airport the whole time and were not cleared for entry by immigration authorities.
However, they are required to comply with existing testing and quarantine protocols.
The next update of the red list will be after December 15.
What is COVID-19 variant Omicron?
South African scientists have discovered the latest COVID-19 variant on November 25 which has "multiple mutations that [are] thought to be highly contagious" and its origin is currently unclear, AFP reported.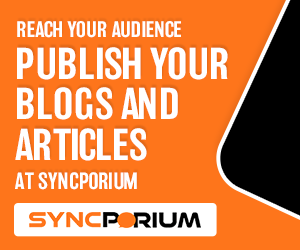 Not long after the disclosure of Omicron, the World Health Organization (WHO) has labelled the variant as "of concern," resulting in many countries, including the Philippines, to race in trying to contain its spread by banning flights coming from southern Africa.
Hong Kong, Botswana, Israel, and Belgium also announced to have detected Omicron variant cases soon after.
Then, on November 28, Britain, Germany, and Italy confirmed their first cases of the new COVID-19 strain, while Dutch authorities quarantined 61 passengers from South Africa who tested positive for COVID-19.
"Very unusual constellation of mutations"
According to the South African scientists, the new variant had a "very unusual constellation of mutations" on November 23.
Professor Mosa Moshabela, Deputy Vice-Chancellor of Research and Innovation at the University of KwaZulu-Natal, said the Omicron has the "most mutations we have seen to date."
He added that "some of these mutations we have seen before like in Delta and Beta," but others they have not, and "we don't know what the combination of those mutations will translate into."
Meanwhile, Leading virologist Tulio de Oliveira said there were around 50 mutations overall, including 30 on the spike protein, the focus of most vaccines as it is what enables the virus to enter cells.
In terms of transmissibility, South African scientists suspect that the new variant might have driven the current pace of the country's increasing new daily COVID-19 cases.
According to official data, although not all are Omicron cases, the daily COVID positivity rate rose this week from 3.6 percent on Wednesday, 6.5 percent on Thursday, 9.1 percent on Friday and 9.2 percent on Saturday, AFP reported.
"Some of the mutations that are expressed have previously been official enable the virus to spread easily and quickly, and because of that, we suspect that the (new variant) is going to spread quickly," said Moshabela.
Some of the genetic mutations shown by the virus include those known to enable the virus to evade immunity.
It is unclear, though, what the impact will be on vaccines.
As for the severity of the variant, scientists say it has only come to light this week, giving little time for thorough analysis. But so far, the Omicron variant has already proved to be more transmissible than the dominant Delta variant.
Vaccines against Omicron variant
Meanwhile, vaccine manufacturers are working on modifying current vaccines to target the Omicron variant.
Germany's BioNTech and US drugmaker Pfizer said they expect data "in two weeks at the latest" to show if their jab can be adjusted.
Moderna, on the other hand, said it would develop a booster specific to the new variant.
– WhatALife.ph
Source: (1)(AFP)
---
You Might Also Want To Read: 'Traslacion' canceled again in 2022 due to pandemic