In light of the guilty verdict given to Derek Chauvin in George Floyd's death, the most prominent basketball associations have released a joint statement.
According to NBPA Executive Director Michele Roberts and NBA Commissioner Adam Silver:
"George Floyd's murder was a flash point for how we look at race and justice in our country, and we are pleased that justice appears to have been served.  But we also recognize that there is much work to be done and the National Basketball Association and the National Basketball Players Association, together with our newly-formed Social Justice Coalition, will redouble our efforts to advocate for meaningful change in the areas of criminal justice and policing."
These associations are no stranger to supporting this type of cause. This is because a majority of their players are people of color. In fact, a survey from Statista shows that there are 74.2 % black players in the NBA.
George Floyd's Death: An Eye Opener to Police Brutality
Today Jurors have reached a verdict and found Derek Chauvin guilty on all counts. His charges consist of second-and third-degree murder, as well as second-degree manslaughter.
Chauvin is the police officer responsible for the death of George Floyd. In the viral video, Chauvin pushed his knee into Floyd for 9 minutes. Floyd, who was handcuffed at that time, kept telling him that he couldn't breathe.
The video led to various mass protests all over the country, and the NBA even provided their own way of protesting during their games.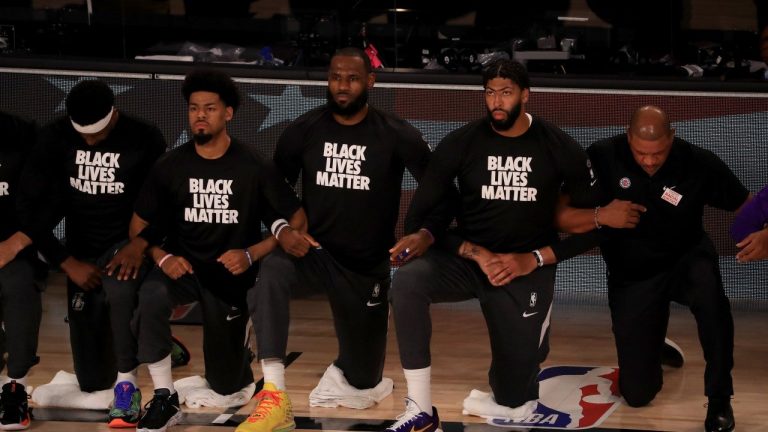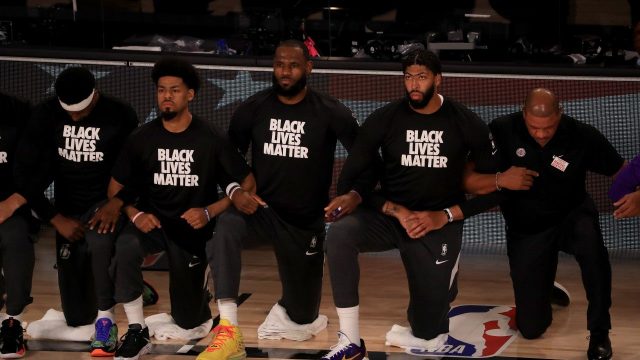 "Black Lives Matter" in the NBA Games
NBA players have always been vocal about George Floyd's death. In fact, last year, during the national anthem, every NBA player kneeled down wearing "Black Lives Matter" shirts. This was when George Floyd and Breonna Taylor's deaths were still fresh off the news. Protests against racism, discrimination and especially police brutality were running rampant. By doing this protest, it was the NBA players' own way of showing their support.
In an interview with Turner Sports, Lebron James made the following statement:
"The game of basketball has always been bigger than just a ball and a rim and 10 guys on the floor, four referees. We used this platform to spread a lot of positive, a lot of love throughout the course of the whole world."
—(Source: NBA)
---
Also Read: NBA to push through All-Star Game amid pandemic concerns