Looking for the crème of the crop K-Dramas to watch? Check out these award-winning series below!
The Baeksang Arts Awards, also known as the Paeksang Arts Awards, is a prestigious award-giving body that recognizes excellence in film, television, and theatre in South Korea. It was first introduced in 1965 by Chang Key-young, the founder of Hankook libo newspaper, whose pseudonym was Baeksang. The award-giving body was established during the rising popularity of Korean culture and arts and hopes to boost the morale of artists in the entertainment industry as well.
Below are the 11 Best (Television) Drama Award Winners for the recent decade to add to your must-watch list.
46th Winner: Iris (아이리스) 2010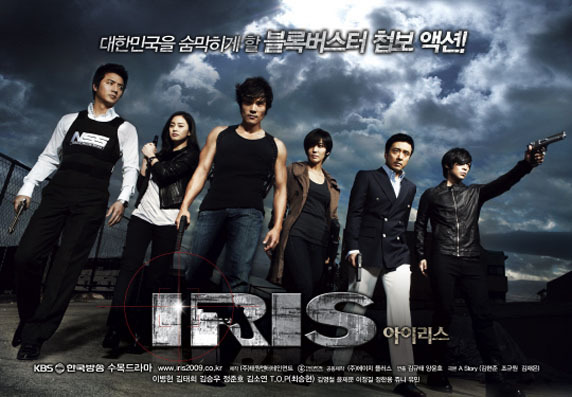 Iris is a South Korean espionage drama series starring Lee Byung-hun, Kim Tae-hee, Jung Joon-ho, Kim Seung-woo, Kim So-yeon, and Choi Seung-hyun (also known as T.O.P of Big Bang). It follows the story of two best friends from the 707th Special Mission Battalion recruited into a secret South Korean black ops agency known as the National Security Service. Following its premiere in October 2009, the drama series has become one of the most critically successful series of the year, earning numerous recognitions for both its actors and productions. Aside from receiving the Baeksang Best Drama Award in 2010, the success of the series also led to a feature film, a 2010 spin-off, and a sequel series in 2013.
You can watch on Netflix
47th Winner: Secret Garden (시크릿가든) 2011
This Cinderella-story-with-a-twist drama series has won the hearts of thousands of viewers and earned a spotlight for Oppa Hyun Bin following its premier in 2010. Secret Garden was a phenomenal series that contributed over 20 billion won worth of economic effect and won numerous awards, including the 2010 SBS Drama Awards and the 47th Baeksang Arts Awards, with Hyun Bin took home the Grand Prize (Daesang) Award for TV.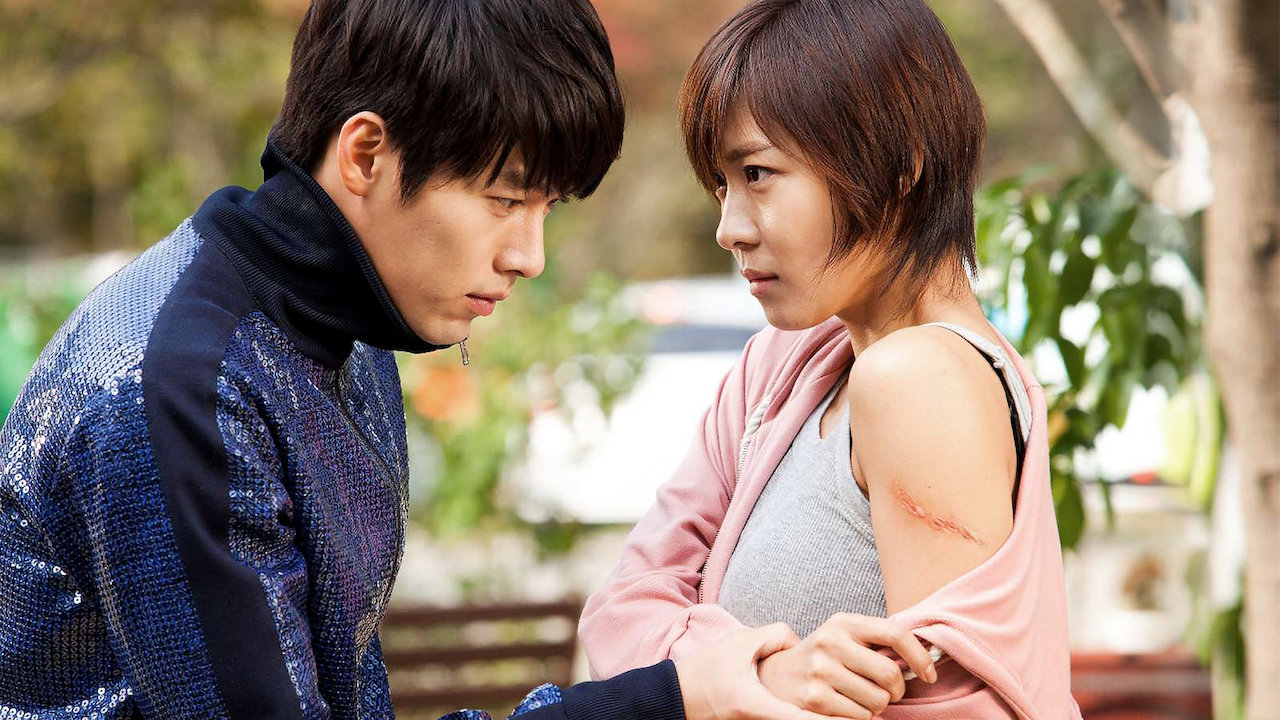 Secret Garden follows the extraordinary love story of a stuntwoman (played by Ha Ji-won) and arrogant CEO (played by Hyun Bin), whose worlds got tangled after the two magically switch bodies.
You can watch on Netflix | Viu
48th Winner: Moon Embracing the Sun (해를품은달) 2012
Moon Embracing the Sun, starring Kim Soo-hyun, Han Ga-in, Jung Il-woo, and Kim Min-seo, gained popularity following its premiere in early 2012 and peaked at 42.2%. Its viewership success led the drama to receive the Best Drama and Best Actor awards in the television category at the 48th Baeksang Arts Awards and various awards at the 2012 MBC Drama Awards, including Drama of the Year.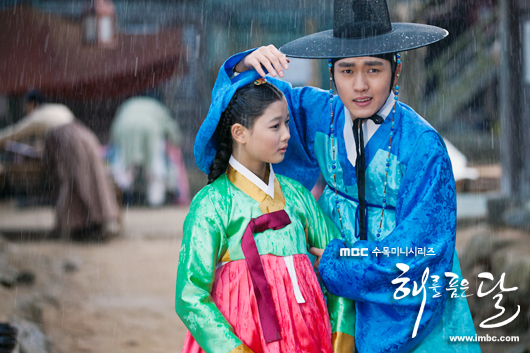 Adapted from the novel with the same name, this historical fantasy drama follows the secret, tragic love story of a fictional king of the Joseon Dynasty and a female shaman tangled in conflicts and conspiracies of vying political powers.
49th Winner: The Chaser (추적자 더 체이서) 2013
Despite not having a well-known star in the cast, The Chaser managed to established a strong performance rating, peaking at a 25.1% nationwide audience rating based on TNmS Ratings. It even snagged the number one spot in its timeslot at the end of its run due to its well-written storyline, along with the cast members' superb acting skills. Besides receiving the 49th Baeksang Arts Award for Best Drama, it also won the Best Screenplay (TV) among many others, and the Grand Prize (Daesang) and Best Actor (TV) for lead actor Son Hyun-joo.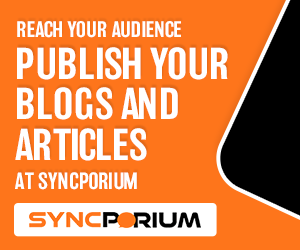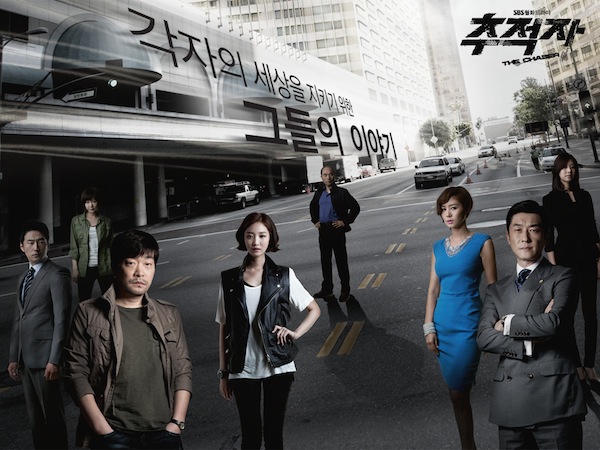 The Chaser is a television drama series about a grieving father out for revenge against corrupt officials.
Watch it on Viki
50th Winner: Good Doctor (굿 닥터) 2014
Good Doctor made a strong debut on the TV rating chart following its premiere in August 2013. It dominated its timeslot for most of its run, with an average viewership rating of 17.4% (TNmS) and 18.0% (AGB Nielsen). The medical drama received several nominations and won awards, including the 2014 Korea Broadcasting Awards, 2014 Seoul International Drama Awards, to name a few. In addition, its lead actors Joo Won and Moon Chae-won, won awards recognitions from several award-giving bodies between 2013 and 2014.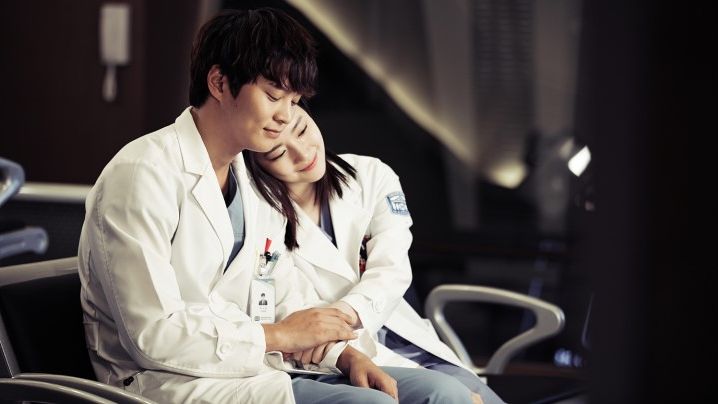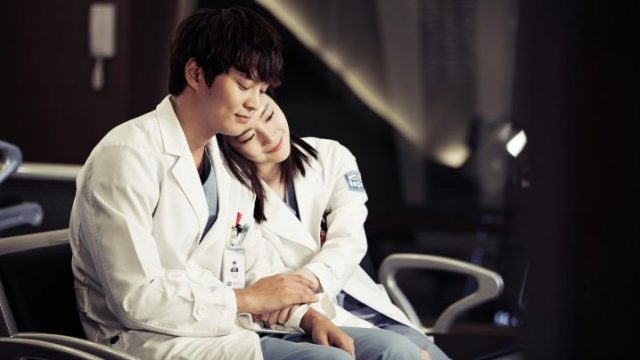 Good Doctor follows the heartwarming story of an autistic scholar with a genius-level memory and keen spatial skills. With the guidance of a doctor who eventually became a hospital director, he enters the field of pediatric surgery as a resident. There, he is given six months to prove himself capable despite his atypical mental and emotional condition.
51st Winner: Heard It Through the Grapevine (풍문으로 들었소) 2015
Heard It Through the Grapevine — starring Yoo Jun-sang, Yoo Ho-jeong, Go Ah-sung, and Lee Joon — is a black comedy that satirizes the way of life of Korea's upper class, who wield enormous power and thrive on inherited wealth and lineage. It amassed an average viewership rating of 11.8% (TNmS) and 11.5% (AGB Nielsen) throughout its run in 2015.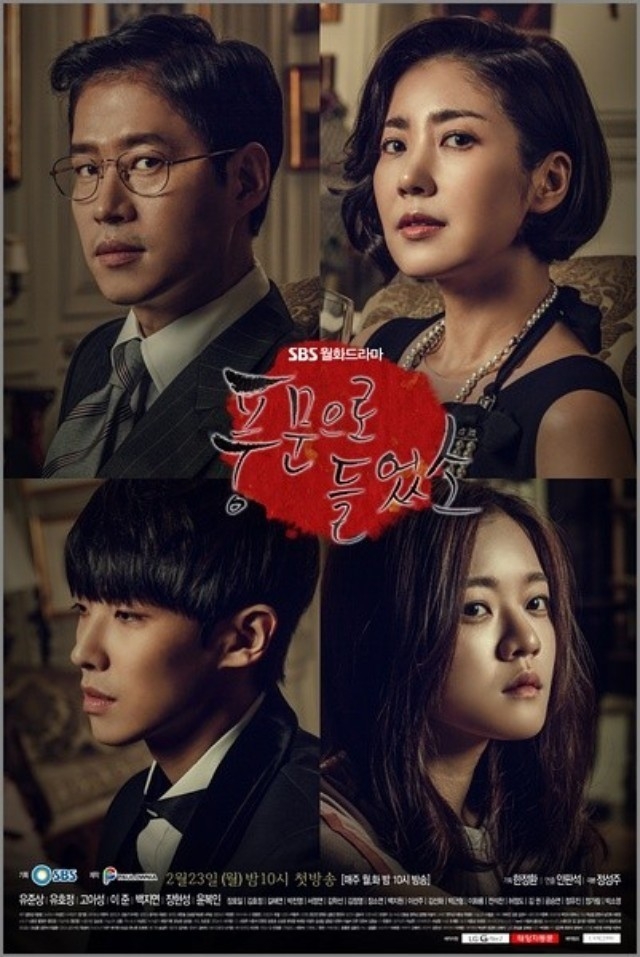 Watch it on Viki
52nd Winner: Signal (시그널) 2016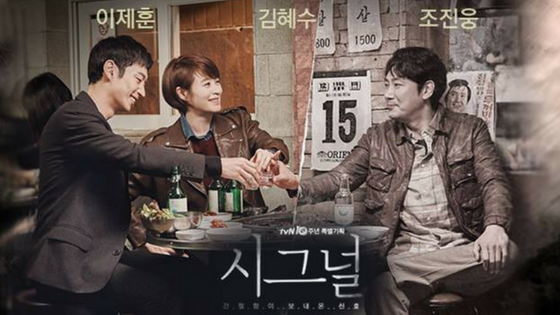 Inspired by real-life criminal incidents in South Korea, Signal attracted nationwide attention upon its premiere in early 2016. It maintained high ratings in its timeslot until its finale with 12.54% (AGB Nielsen) viewership ratings, earning its spot as the 11th highest-rated Korean drama in cable television history. It also received international praise for its solid acting, tightly-constructed plot and detailed, and sophisticated direction.
Watch it on Netflix | Viki |Viu
53rd winner: Dear My Friends (디어 마이 프렌즈) 2017
Starring Go Hyun-jung, Kim Hye-ja, and Na Moon-hee, this moving drama series follows a group of friends in their twilight years. Each rediscovers themselves through love and family. It also stars Go Doo-shim, Park Won-sook, Youn Yuh-jung, Joo Hyun, Kim Young-ok, and Shin Goo.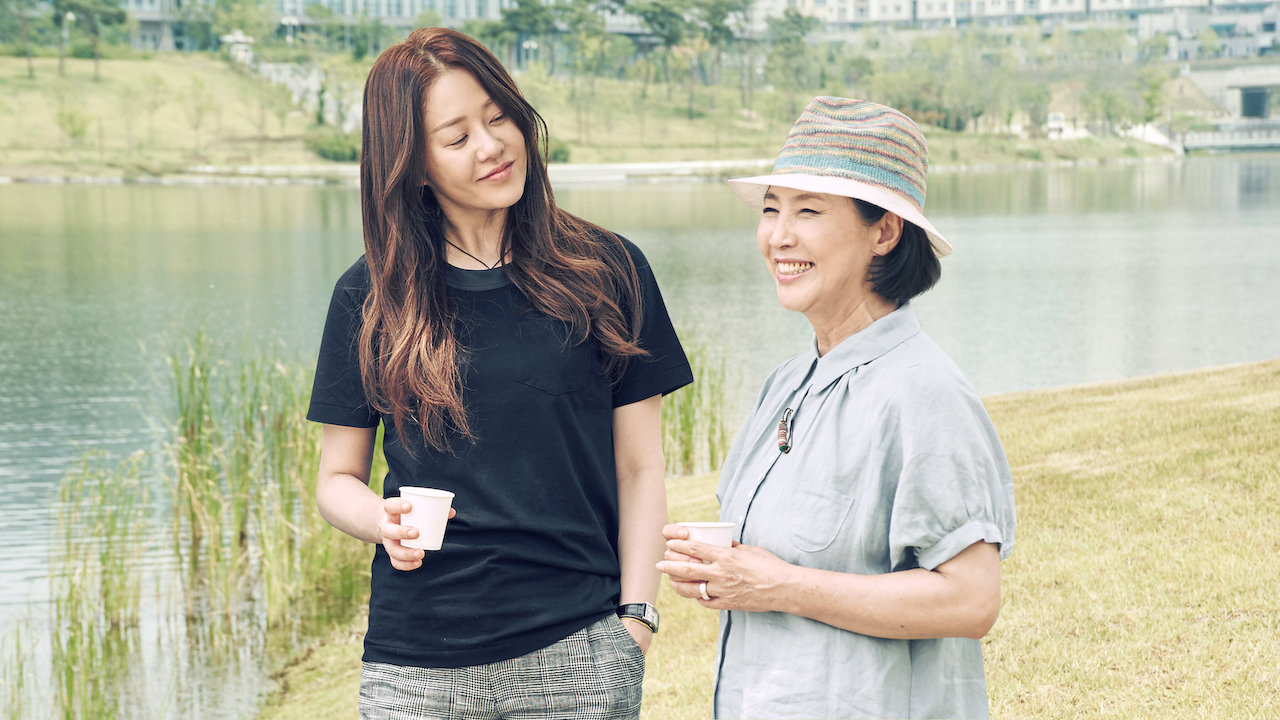 It amassed an averaged nationwide viewership rating of 5.066% (AGB Nielsen) and 4.4% (TNmS).
Watch it on Netflix
54th Winner: Mother (마더) 2018
Mother is a 2018 television series remake of the award-winning 2010 Japanese TV series of the same title, starring Lee Bo-young, Heo Yool, Lee Hye-young, Nam Ki-ae, and Ko Sung-hee. It accumulated an average viewership rating of 3.460% (AGB Nielsen) and 3.8% (TNmS), peaking at 4.974%(AGB Nielsen) 5.6% (TNmS) during its finale episode.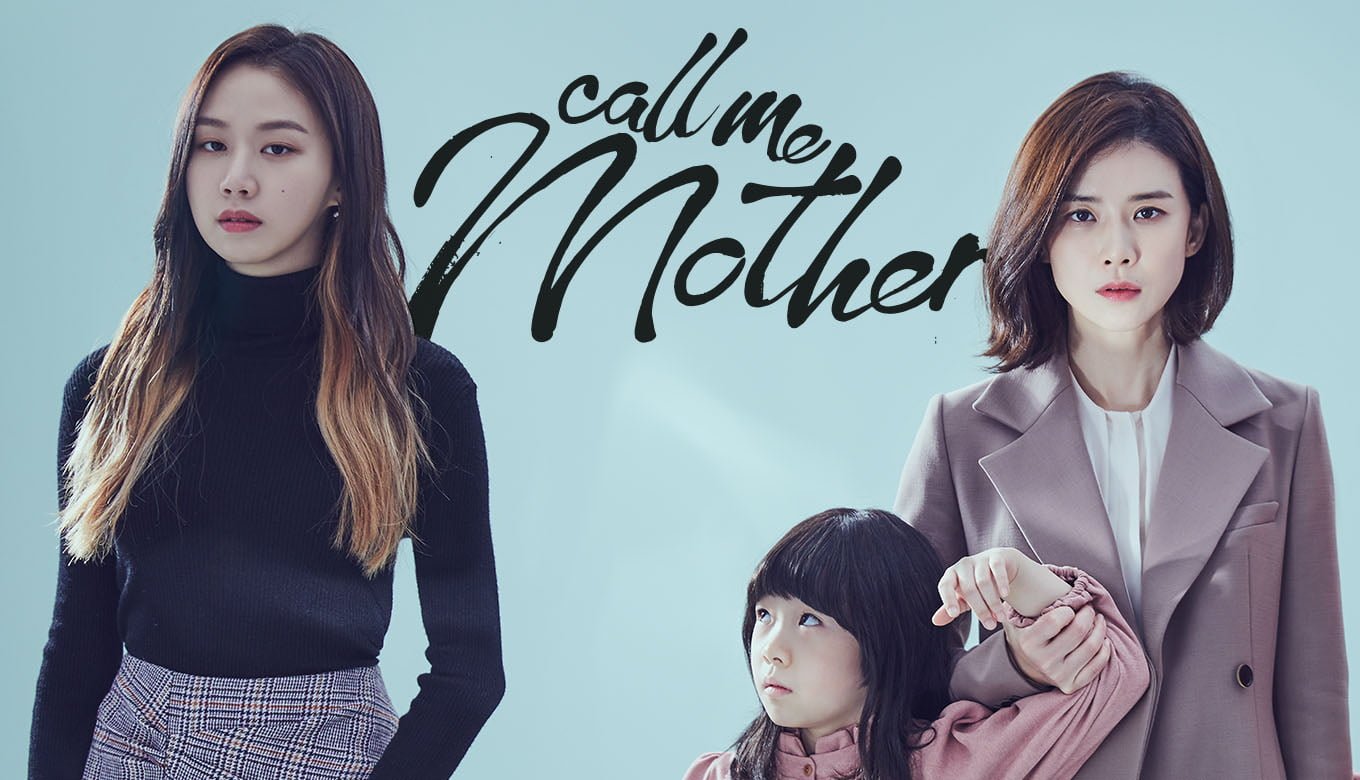 The plot follows a substitute teacher at an elementary school who realizes that a student in her class is being abused at home by her family. She makes an impulsive decision to kidnap the child and attempts to become her mother.
Aside from winning the 54th Baeksang Arts Award for Best Drama, it also took home the 1st Cannes International Series Festival award for the same category.
Watch it on Netflix
55th Winner: My Mister (나의 아저씨) 2019
My Mister, starring Lee Sun-kyun and Lee Ji-eun (also known as singer IU), received critical acclaim following its release in 2018 and took home the Best Drama at the 55th Baeksang Arts Awards. It averaged a viewership rating of 4.982% (AGB Nielsen) and 4.9% (TNmS) and peaked over 7 percent during its final episode.
Synopsis: Three middle-aged brothers, who are enduring the weight of their lives, and a strong, cold woman, who has been living a hard life of her own, as they come together in healing each other's past scars.
Watch it on Netflix
56th Winner: Hot Stove League (스토브리그) 2020
Starring Namkoong Min, Park Eun-bin, Oh Jung-se, and Jo Byung-gyu, the sports-centred series follows a professional baseball team ranked last in the previous league. To save the dying team, they hire an unorthodox manager during the off-season who's determined to push the team to the top. The series received critical acclaim and won Best Drama at the 56th Baeksang Arts Awards.
Watch it on Netflix
57th Winner: Beyond Evil (괴물) 2021
The latest addition to the prestigious Baeksang Arts Award is the psychological thriller Beyond Evil starring Shin Ha-kyun and Yeo Jin-goo. It received seven nominations and won three: Best Drama, Best Screenplay, and Best Actor for Ha-kyun, and was also selected among the final candidate for the Grand Prize – Television category.
Synopsis: Beyond Evil follows the story of two fearless men who break the law to catch a serial killer. Amid uncovering the culprit's identity, they began to question the innocence of everyone involved in the case, including themselves.
Watch it on Netflix
---
Also Check Out: New Shows Alert on Netflix Philippines in June 2021