CAGAYAN DE ORO CITY, PHILIPPINES —  In his weekly message in Monday's flag-raising program, Mayor Klarex Uy said that "Mobalik ang akong programa [People's Day] sa matag barangay og ang una nga barangay na bisitahon nako, nga ang serbisyo sa gobierno atong hatag….sa barangay Tignapoloan og sa barangay sa District 2."
(The program [People's Day] will return to every barangay and the first that I will visit, that we can give our governmental service… to barangay Tignapoloan and the barangays in District 2.)
In a previous announcement by City Administrator Hilario Roy Raagas, Uy confirmed that they would implement the outreach program (initially dubbed 'Bulawanong Serbisyo Sa Barrio') in the city's hinterland barangays.
Raagas said the Uy administration's barangay outreach program would offer various services, including medical and legal programs.
The 'Adlaw sa Katawhan' (People's Day) is open to the city's disadvantaged families who need his administration's services.
"Kay gusto ko nga duol ko sa katawhan, gusto ko moserbisyo og mo-alagad sa katawhan sa bisan ginagmay nga pamaagi sa mga tawo nga manginahanglan," Uy said.
(Because I want to be close to the people, I want to serve the people that are in need, even just a little.)
The mayor also added that for all City Hall employees who may have concerns he can address, his office is open to receiving them.
"If you want to, head to my office, and I will listen to you," the mayor said in Visayan.
Together with their employees, Uy said he would periodically visit every City Hall department and meet with the 'department managers,' as he called them.
"Right now, I ask my fellow employees in City Hall to prioritize serving our constituents and don't delay in serving them. If there are delays in serving them, please take time to explain because I will be blamed for whatever delays or failures we may have in serving them," Uy said.
See official post by Mayor Uy's official Facebook Page below: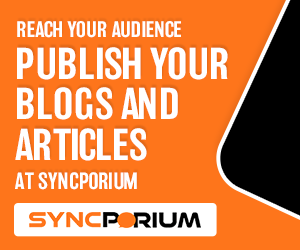 What is the Klarex Uy's People's Day?
Every Wednesday and Thursday is scheduled for the people who want to meet and talk with Mayor Klarex Uy. Included in the matter are those with various purposes for their visit; courtesy calls, appointments, concerns about the barangay, program reports, project presentations, proposals, and the like.
The Social Services Room is located before the entrance to the Mayor's Office for everyone who wants financial and medical assistance. The staff there will help you with your needs and refer you if you need to be recommended to other offices or agencies. You don't need to see the mayor personally anymore.
Monday, Tuesday, and Friday are the times set aside by Mayor Klarex Uy for his Chief Executive duties. Things like reading, reviewing, and signing documents that require his attention and signature, attending important meetings about the city's situation, and attending to urgent things or emergencies. – WhatALife!/Zed
---
Also read: LIST: July 2022 Highly-Publicized Crimes in Cagayan de Oro (CDO)