BOHOL, PHILIPPINES — A Facebook post revealed overpriced seafood sold on Panglao Island. Mayor Edgardo "Boy" Arcay of Panglao, Bohol, will reportedly visit the "Virgin Island" to examine allegations that food costs are expensive.
The mayor's action came after a tourist posted on her Facebook page on Monday, August 1, how they paid a total of Php 26,100 for the seafood that they ordered, which included the following:
Abalone for Php 2,500
Tinolang isda (fish in a soup) for Php 1,800
Kinilaw'ng isda (fish ceviche) for Php 3,000
Sinugba'ng isda (grilled fish) for Php 2,500
Scallops for Php 3,000
Oyster for Php 3,000
Squid for Php 2,500
Lato (sea grapes) for Php 800
Baby squid for Php 1,500
Sea urchin for Php 2,300
Banana for Php 900
Soft drinks for Php 1,300
and other alcoholic beverages for Php 1,000.
See the post below:
Since then, the post has been widely shared on social media, garnering a variety of reactions, the majority of which have been negative.
In an interview with the mayor on Monday evening, Arcay stated that he would first investigate the situation before commenting on the matter.
"It could be black propaganda to harm our administration. But, it could also be true. That's why I want to know what is true," the mayor said.
"We don't even know how many they have in total. How much food customers ordered and the other data. That's why I should go there so that I will know the truth," he added.
According to the post, 13 people in the group ate there.
However, another netizen disputed the report, claiming that 24 people in the group ate the food.
The netizens reacted that the photos circulating on social media did not reflect the actual amount of food they ordered but simply leftovers.
The mayor said that the group should have taken their complaint to the police or the appropriate authorities rather than posting it on social media.
Meanwhile, the Department of Tourism has released a statement regarding the matter.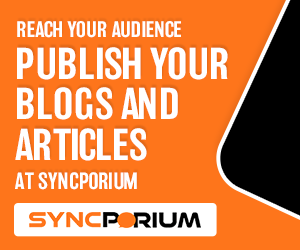 "While the DOT understands the current predicament and challenges faced by many tourism-related businesses and establishments that are gradually recouping losses due to previously imposed travel restrictions, I believe that due care must always be given to the overall experience of tourists whether it concerns upholding the quality of accommodations, attaining a certain level of service, or ensuring the reasonable pricing of products," wrote DOT Secretary Christina Garcia Frasco.
See official post below:
Food prices at Panglao beach resorts on Virgin Island and Balicasag Island have been a source of complaints long before Arcay was elected mayor. –WhatALife!/Brix
---
Also read: August Holidays in the Philippines in 2022