Happy love month! Do you have something ready to give to your loved one on the 14th?
When we love someone, it's only natural that we feel the need to give them things that will make them happy. But if you're running out of time and you don't have an idea what to give to your partner yet, there is no need to panic because we've listed nine last-minute Valentine's Day gifts in 2022 that you can buy online NOW below:
1. MetroSunnies Art (Champagne) / Con-Strain PRO Photochromic Blue Light / UV400 / Anti-Radiation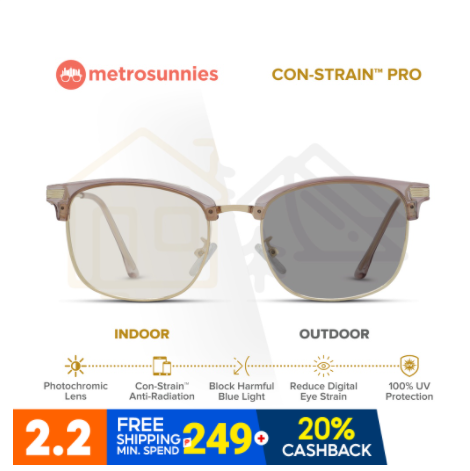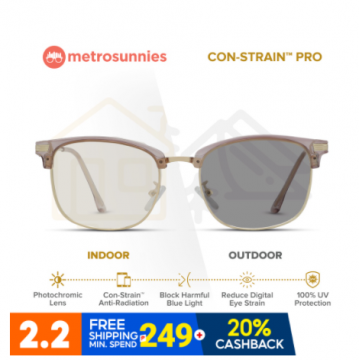 Type: A Gift For Her
Where To Buy: Shopee or Lazada
Price Range: ₱1,290.00+
Promos: 26% Off
Face Shields are out and sunglasses are finally back in! These glasses from MetroSunnies is a truly unique item that is an envy to all. Clear indoors and dim outdoors, such is the magic of photochromic lenses. Not only does it protect your eyes with 100% UV protection, but it also has anti-radiation features. A truly all in one package!
2. Fibo Classic Insulated Stainless Steel Water Bottle Pure White 946ml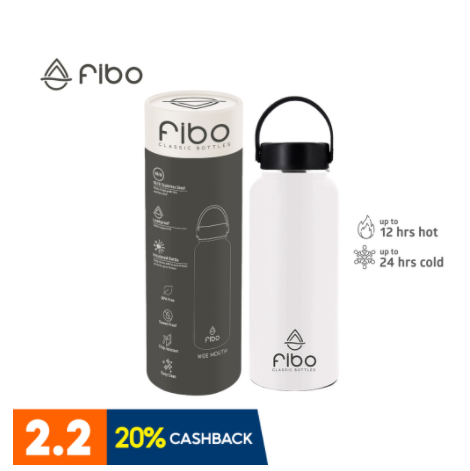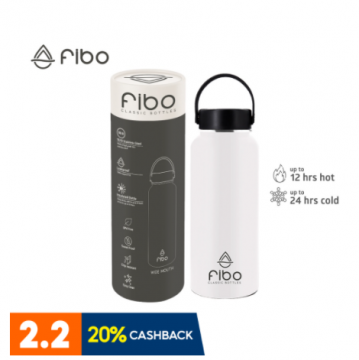 Type: A Gift For Him or Her
Where To Buy: Shopee
Price Range: ₱950.00
Promos: 44% Off
This goes out to the couples who bond through hours at the gym! Or if they're just really conscious of their water intake for good health. Water flasks have been trending for quite a while now, and you will find them almost everywhere. But, what makes the Fibo water bottle an amazing Valentine's Day gift in 2022 is its premium features that can keep your water cold for up to a day and hot for 12 hours. It's basically the perfect companion for both cold and warm days.
3. realme Buds Q2 Wireless Earphone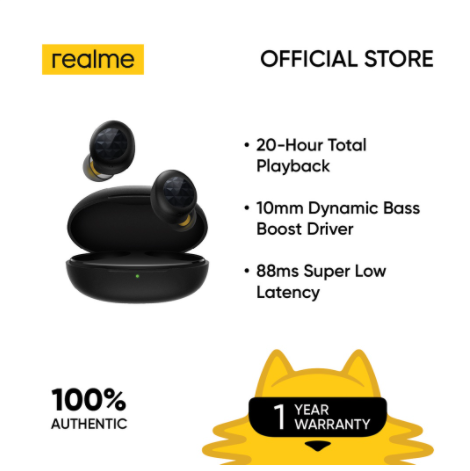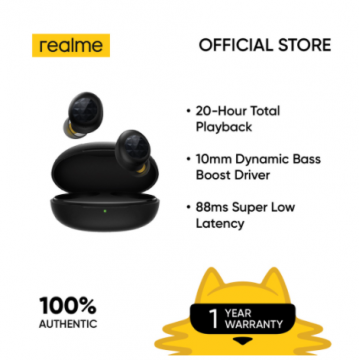 Type: A Gift For Him or Her
Where To Buy: Shopee
Price Range: ₱870.00 to ₱890.00
Promos: 31% to 33% Off
A wireless earphone will always be part of everyone's wish list. Sadly, many authentic items out there with good quality can be pricey, so loved ones may only add it to cart but never check out. Fortunately, you are there to make their wish lists come true! With it, listening sessions and movie nights will finally be more convenient during date nights.
4. RAYSRAY Book Stand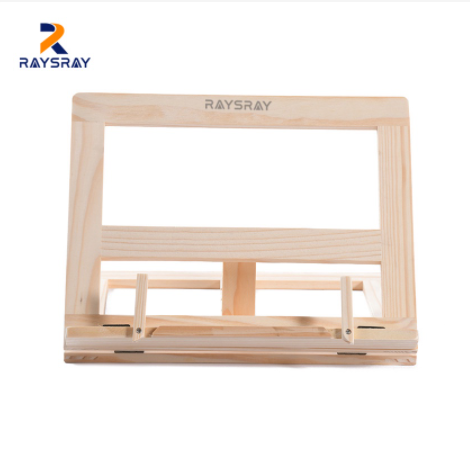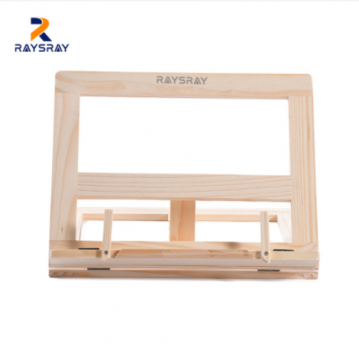 Type: A Gift For Him or Her
Where To Buy: Shopee
Price Range: ₱229.00
Promos: 35% Off
This goes out to lovers who are book lovers (obviously)! These are people who will appreciate your support for their hobby — which is collecting all types of books and devouring the stories that lie beneath the covers. This is a sure way of telling your partner that you support their bookworm tendencies and you love them for it.
5. UniSilver TIME Makabayan Watches Collection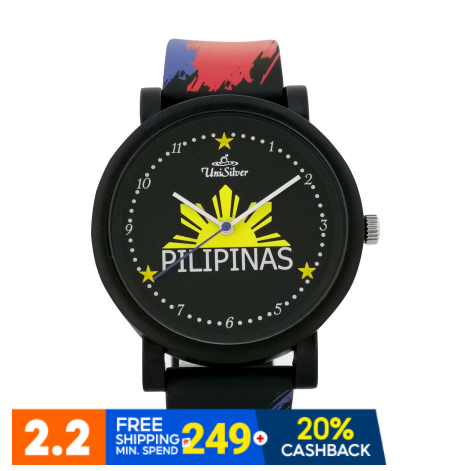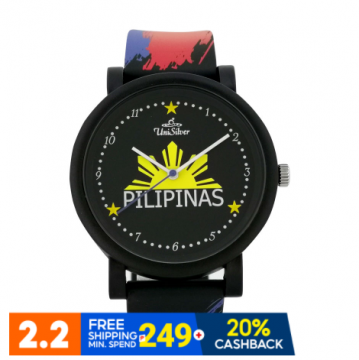 Type: A Gift For Him
Where To Buy: Shopee
Price Range: ₱488.00
Promos: 65% Off
UniSilver Time has long been a good brand for watches in the PH. One of their unique collections today is the Makabayan Watch collection. It's an amazing gift for your partner. It also comes with another set of Free Gifts from the UniSilver store itself. Just check the reviews, and you'll be excited about what you'll get with your package.
6. OLS Foldable Linen Ottoman Pet House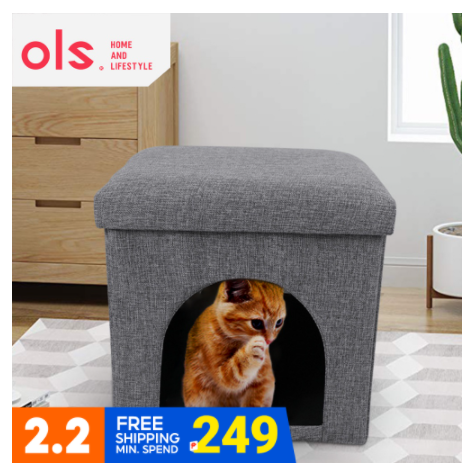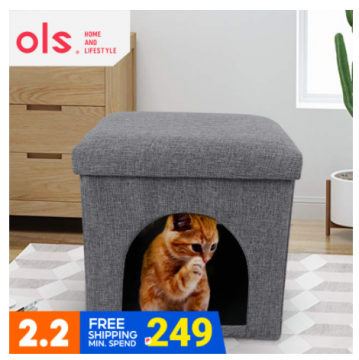 Type: A Gift For Pet Parents
Where To Buy: Shopee
Price Range: ₱499.00
Promos: 62% Off
Did you know that the best way to a pet parent's heart is through — well, you guessed it — their pets! This is a unique idea that will not only help you score in your partner's heart but also their pets, which can be more fulfilling for many. Kidding aside, this ottoman pet house is suitable for both cats and dogs who love to cuddle in the dark. And it's a good addition to your interiors too!
7. Gaabor Air Fryer, 4L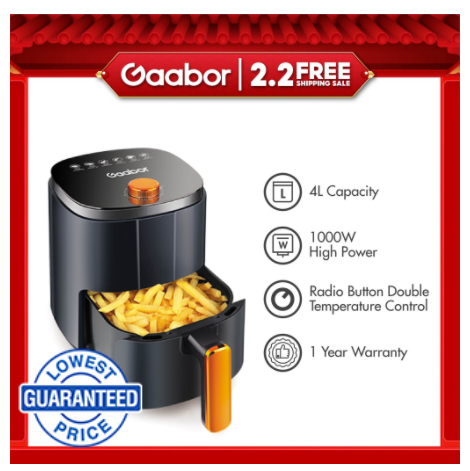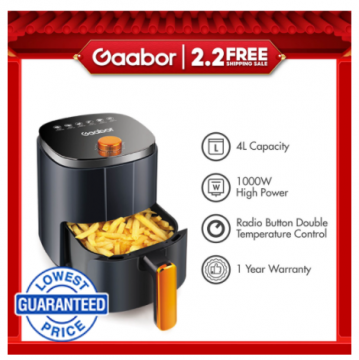 Type: A Gift For Moms
Where To Buy: Shopee or Lazada
Price Range: ₱1,185.00 to ₱1,199.00
Promos: 40% to 41% Off
Valentine's Day is not just a celebration of romantic love. Instead, it's a celebration of all types of love. This is why we made and wrote cards for our parents during our childhood – to show them our love. Now that you're an adult, you have the chance to give your mom more than a card! Yes, an air fryer may be pricey (although we did pick the least pricey but with the best quality and reviews of course), but what's a thousand pesos in the face of a mother's amazing love, right?
8. Maddox Cruiser 5in1 Sports Sunglasses with Interchangeable Lenses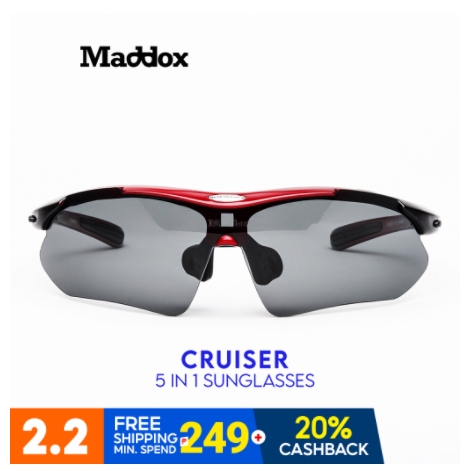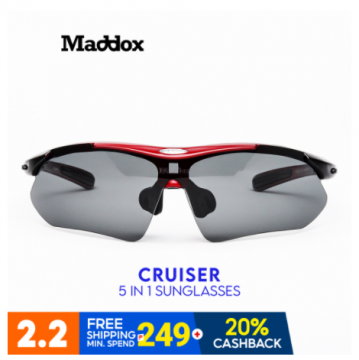 Type: A Gift For Dads
Where To Buy: Shopee
Price Range: ₱890.00
Promos: 53% Off
This is for cool dads who love to wear sunglasses when going out! They're the type of dads who love unique gifts that they can boast to anyone willing to listen and how their child gave it to them. It is a heart-melting gesture that begins with you buying them with authentic Maddox sports sunglasses with 5 interchangeable lenses!
9. Netflix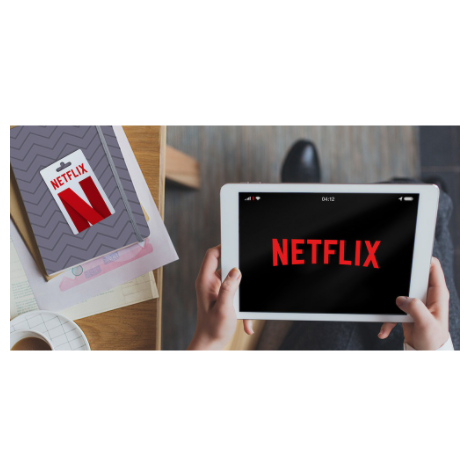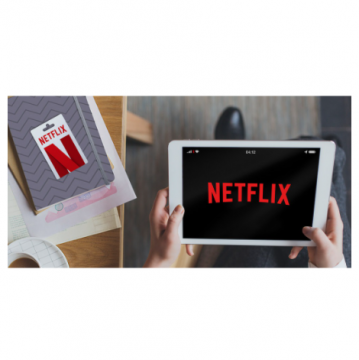 Type: A Gift For All
Where To Buy: Shopee
Price Range: ₱459.00
And if you're really pressed for time, and you still have no idea what to buy at such a small span of time, then Netflix is key! With so many shows trending on the platform, loved ones will surely appreciate the chance to enjoy everything on their watch list! No delivery is needed, too, since the official store will only email the digital code to you to get started. It's that easy! You may even use this opportunity to cuddle with your loved one and watch romantic shows on the app.
What's a good Valentine's day gift in 2022?
There are many ways that we can celebrate Valentine's Day with our loved ones. You can take them on a date and gift them with their favorite things. But, above it all, spending time with them is already one of the best Valentine's Day gifts. We hope that this list of last-minute Valentine's Day gifts in 2022 will help you find the perfect gift for your loved one. And don't forget to make use of Super Sale promos on online shopping platforms such as Shopee and Lazada for great deals.
– WhatALife!
---
You may also check out our list of: 10 Budget-friendly work from home setup that you can shop online 2021