TV host-actress Kris Aquino announced her engagement to former politician Mel Senen Sarmiento on Sunday evening, October 24.
In an Instagram post, the 50-year-old actress shared the news of her engagement with Sarmiento.
Following a montage of pink, heart-shaped flower bouquets, the couple, noticeably nervous and all smiles, appeared excited to announce their engagement but finding themselves tongue-tied.
Aquino is also noticeably thinner, which she refers to in the caption to her post: "Aamin ako (I'll admit), I'm only 95 pounds now. This pandemic and many stressful events that happened since mid-August really caused my weight to drop and my health to suffer."
Aquino is the youngest daughter of former senator Benigno "Ninoy" Aquino Jr. and former President Corazon Aquino. She is also the sister of former President Benigno "Noynoy" Aquino III, whose recent death she also mentions in her post.
"It's been exactly four months since we so unexpectedly lost our brother. Sure ako, ayaw niya talagang iwanan si 'bunso' na walang magbabantay at mag-aalaga na siguradong pinagkakatiwalaan niya (I'm sure, he wouldn't want to leave his youngest sister without someone to guard her and take care of her, someone he can definitely trust)," the TV host said.
She then goes on to address fiancé directly in the post, saying: "To my best friend and the man I said yes to spending the rest of my life with, thank you for as Bimb said loving me for me, with no agenda, and for being just an overall good and patient man. It's unreal how much more calm and peaceful I feel now that you're here…. We agreed, what's personal shall remain private so hanggang dito lang ang puwede kong ma-share (I can only share up to this point). Except I guess to say as much as I am proud to be an Aquino, looking forward na kong maging Sarmiento (I am looking forward to be a Sarmiento)."
Sarmiento was vice mayor of Calbayog City from 1992 to 1995 and mayor of the same city from 2001 to 2010. He represented the 1st District of Samar from 2010 to 2015, then served as the Department of the Interior and Local Government secretary under Kris' brother Noynoy.
The youngest Aquino confirmed her relationship with Sarmiento last August.
Congratulations to the couple!
– WhatALife.ph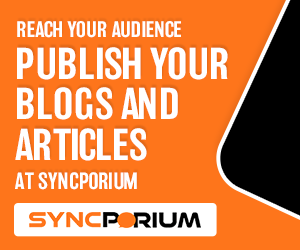 ---
Also Read: Gretchen Barretto's daughter now engaged