Is December 30, 2022, a holiday in the Philippines? Find out below!
MANILA, PHILIPPINES — The last month of the year is always sure to have a couple of holidays due to the Christmas season. But, other than religion-related non-working days, there is also Rizal Day – a regular holiday set every December 30 of the year.
Rizal Day commemorates the death of the Philippine National Hero – Jose Rizal. It was first declared as a national day of mourning by former President Emilio Aguinaldo through a proclamation back in 1898.
Last October 29, 2021, former President Rodrigo Duterte signed Proclamation No. 1236, which lists Rizal Day (December 30, 2022) as a regular holiday.
Commemorating the life of Rizal
Born on June 16, 1861, in Calamba, Laguna, Dr. Jose Rizal was one the prominent figureheads of the Philippine Revolution against the Spanish colonizers. While he did not participate in the fighting, many historians believe that his works "Noli Me Tangere" and "El Filibusterismo," which criticized Spanish rule, helped spark the revolution.
He was executed at Bagumbayan, Manila, in 1896. Two years later, Emilio Aguinaldo (the first president of the Philippines) declared December 30 as a day of national mourning for the deaths of Rizal and those who sacrificed their lives for the freedom of the country.
On February 1, 1902, a year after Americans took control of the Philippines following their victory against the Spanish, the Philippine Commission enacted Act No. 345, officially declaring December 30 as Rizal Day.
A monument of Rizal stands today at Luneta Park, Manila (formerly known as Bagumbayan). The Philippine Assembly approved its construction through Act No. 243 on September 28, 1901. His remains were transferred to the base of the monument in 1912, during the 17th anniversary of his death.
The monument was thought to stand at the exact spot where Rizal was shot. However, a reappraisal in the 1930s showed that the actual execution spot was a few meters off. Today, it bears a marker and a diorama stand.
2023 official list of holidays
President Ferdinand Marcos Jr. has signed Proclamation No. 90, which declares the official holidays next year, 2023. The list includes regular holidays and special non-working holidays. The new proclamation replaces the list of holidays signed in August through Proclamation 42
See the list of official regular and special non-working holidays in the Philippines in 2023 below:
| | |
| --- | --- |
| Regular Holidays | |
| New Year's Day | January 1, 2023 (Saturday) |
| Araw ng Kagitingan | April 10, 2023 (Monday nearest April 9) |
| Maundy Thursday | April 6, 2023 |
| Good Friday | April 7, 2023 |
| Labor Day | May 1, 2023 (Monday) |
| Independence Day | June 12, 2023 (Monday) |
| National Heroes Day | August 28, 2023 (last Monday of August) |
| Bonifacio Day | November 27, 2023 (Monday nearest November 30) |
| Christmas Day | December 25, 2023 (Monday) |
| Rizal Day | December 30, 2023 (Saturday) |
Special Non-Working Days
EDSA People Power Revolution Anniversary
February 25, 2023 (Saturday)
Black Saturday
April 8, 2023
Ninoy Aquino Day
August 21, 2023 (Monday)
All Saints' Day
November 1, 2023 (Wednesday)
Feast of the Immaculate Conception of Mary
December 8, 2023 (Friday)
Last Day of the Year
December 31, 2023 (Sunday)
Additional Special Non-Working Days
January 2, 2023 (Monday)
November 2, 2023 (Thursday)
– WhatALife!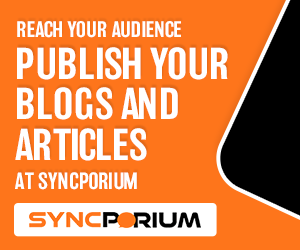 ---
Also read: LIST: December Holidays 2022