The Day of Valor or commonly known as ARAW NG KAGITINGAN is a public holiday in the Philippines every April 9 to commemorate the fall of the Bataan peninsula during World War II.
The Day of Valor is observed as a national holiday. The general public has the day off, and most schools and businesses are closed.
Because it falls on a Saturday in 2022, some businesses may choose to keep Saturday hours.
Duterte signed on October 29, 2021, proclamation 1236 declaring 10 regular holidays, six special non-working days, and two special working days in the year 2022.
The regular holidays in the country include:
New Year's Day (January 1)
Araw ng Kagitingan (April 9)
Maundy Thursday (April 14)
Good Friday (April 15)
Labor Day (May 1)
Independence Day (June 12)
National Heroes Day (August 20)
Bonifacio Day (November 30)
Christmas Day (December 25); and
Rizal Day (December 30)
The special non-working days include:
Chinese New Year (February 1)
EDSA People Power Revolution anniversary (February 25)
Black Saturday (April 16)
Ninoy Aquino Day (August 21)
All Saints' Day (November 1); and
Feast of the Immaculate Conception of Mary (December 8)
The three special working holidays include:
All Souls' Day (November 2)
Christmas Eve (December 24)
New Year's Eve (December 31)
What is Araw ng Kagitingan?
The Day of Valor, also known as Araw ng Kagitingan, is a Philippine national holiday commemorating the fall of Bataan to Japanese forces during World War II.
Officials in charge of Bataan, where Filipino and American forces were the major opposition in the struggle against the Japanese, publicly surrendered on April 9, 1942. Third Lieutenant Normando Ildefonso Reyes, reciting a message prepared by Captain Salvador P. Lopez, told the Philippines and the world via the Voice of Freedom radio transmission from Malinta Tunnel in Corregidor: "Bataan has fallen."
What do People do during the Day of Valor?
On this day, World War II veterans parade in various places around the Philippines.
There are various parades throughout the Philippines, but the main highlight of the Araw ng Kagitingan is when the country's president delivers a speech at the Mt Samat Shrine in Bataan province to remember the heroism of Filipino and American troops during World War II. – WhatALife! / Francis
Source: (timeanddate.com)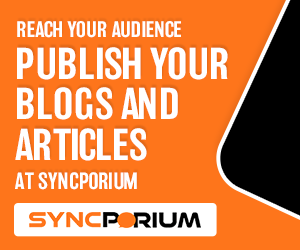 ---
Also read: Is April 1 a holiday in the Philippines?: Holiday List for 2022