The film adaptation of Lin Manuel Miranda's hit musical "In the Heights" will hit theaters earlier than previously announced – on June 11 instead of June 18.
"Surprise. We coming to Theaters one week earlier!!! There has been so much demand since our trailer release this week that we decided to get it out to you sooner. Let's gooooooooooooo!!!! See you soon. JUNE 11th 2021." shared "In the Heights" director Jon M. Chu on Twitter.
Originally, the Warner Bros. film was scheduled to release in June 2020. However, it was postponed to a later date due to the pandemic. Much like the rest of the Warner Bros. films slated for 2021, "In the Heights" will simultaneously debut on HBO Max. The film will be available for a whole month on the streaming platform.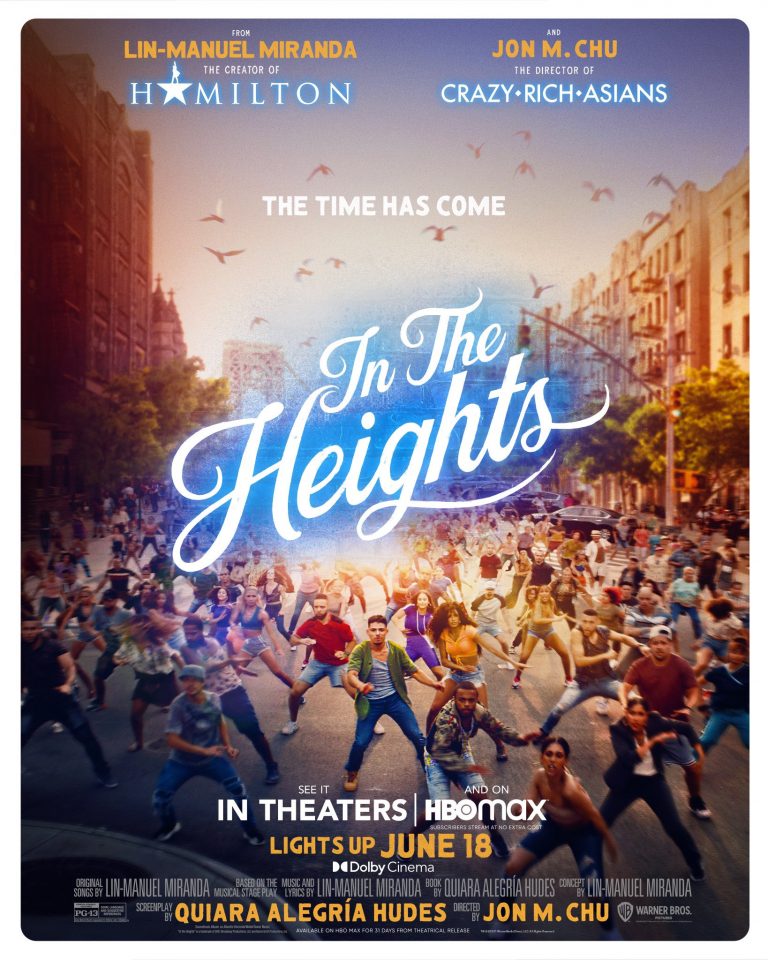 The film follows the story of a bodega owner named "Usnavi," who will be played by "Hamilton" alum Anthony Ramos. Usnavi lives in the Manhattan neighborhood called Washington Heights where he dreams big dreams "in the heights"!
"In the Heights" will also feature Corey Hawkins, Leslie Grace, Melissa Barrera, Jimmy Smits, Daphne Rubin-Vega, and Stephanie Beatriz.
According to the film's director, Jon Chu, "In the Heights" is "a beautiful story about change."
Chu states: "You can't change the world if they don't want to change. But never underestimate the power of planting a seed. I believe that this movie is an amazingly beautiful seed that can change a lot of minds."
Watch the official trailer for "In the Heights" below:
(Source: Variety)
You might also want to read: Disney to release "Peter Pan & Wendy" reboot in 2022