Estimated reading time: 5 minutes
If you want to renew your business permit in Marikina City, this article will guide you on the easy steps of Marikina City Business Permit Renewal in 2022. 
One of the various tax and compliance-related tasks that businesses must take into account each year to ensure they are entirely compliant is requesting or renewing a business permit in Marikina City. Fortunately, the City of Marikina LGU created a portal to apply for and renew the business permit for 2022, and here are the ways to apply online for your business permit. 
What are the Requirements of a Business Permit in Marikina?
The following are the requirements needed for the Renewal of Business Permit in Marikina:
Marikina Business Portal Compliance (Engineering, Fire, Health, CEMO)
Financial Statement / Quarterly Vat Returns / Monthly Percentage Tax (For BIR Registered Business)
VALID government-issued ID(s)
For Banks and Financial Institutions – BSP Accreditation
For Drugstore – FDA Accreditation
For Transportation – LTFRB Accreditation
For Business (Public Market and Market Zone)

Market Clearance
Treasurer's Clearance
CVO Certificate

For Security Agency – Authority to Operate PNP CRAME
For Schools – DepEd Accreditation
For Cooperative – Exemption from City Council
If Representatives file for renewal:
Sole Proprietorship – Authorization from the owner
Corporation / Partnership – Secretary Certificate
Notes: Other additional National Agencies documents may be required for other businesses.
How can I register my business permit in Marikina?
Most government agencies transitioned their services through an online portal to maximize staff productivity and make applicants feel less hassle in applying for their business permit for 2022, including in Marikina City.
The following are the steps on how to register:
Step 1: Sign-Up For An Account
Visit the Marikina Online Services portal to create an account. 
Fill in the necessary account information.
Before the next step, the terms and conditions are below the screen; click continue.
Information provided above must be TRUE and CORRECT. Applicants should validate the account by clicking the CONFIRMATION LINK sent to the supplied email address. Applicants should not create multiple FALSE ACCOUNTS. Lastly, Applicants should keep their account credentials and will not share them with anyone.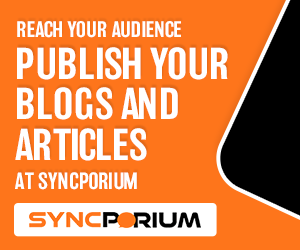 Step 2: Check Sent Email
The portal will provide an email confirmation confirming your ONLINE SERVICES Account. Applicants may check their email or spam folder and click the confirmation link.
Step 3: Log In To Your Account
After logging in, select between the two options provided. The Business Permit and Licensing Office and the City Treasurer's Office exist on the portal. In this case, click on the Business Permit and Licensing Office option.
Upon clicking on this option, a screen will lead you to another page. Click the Add Business Account to 'My Enrolled Business Accounts'
You can type the Business Account Number for your existing businesses, and then you are good to go!
Step 4: Compute Business Permit Fees
You may compute the total fees you will be paying for your business(es) by selecting the Compute Assessment option after adding your business(es) and Input of the Actual Declared Gross Sales.
You have the option to pay for either the first quarterly payment or the annual payment. The overall amount due, as well as the amount due each quarter, will subsequently reflect in a table of bills.
Step 5: The Payment Options
In Marikina, you may pay for your business permit renewal using either Credit card, Debit Card, E-wallet (Gcash and Paymaya) and Bayad App. Afterwards, Click the checkbox if you agree, then Pay Now.  
Note: After a successful transaction will send an email confirmation.
Final Remarks
Paying for business licenses has become simpler in Marikina. Online transactions aren't always the best, though, especially if you have a backlog of bills that need to be paid. If you need to pay your fees in person at the city hall, visit the Business Permits and Licensing Office of Marikina at Ground Floor, Finance Bldg, Shoe Ave., Sta.Elena.
For further inquiries, you may email bplo@marikina.gov.ph or follow their Facebook page @bplomarikina.  –WhatALife!/Brix
---
Also read: How to Apply and Renew Quezon City Business Permit in 2022?