After the Philippine drug regulators granted emergency use authorization to COVID-19 vaccines for minors, Cagayan de Oro City will begin its vaccination rollout for ages 12-17 on October 29, 2021.
The initial vaccination rollout will prioritize minors with comorbidities such as medical complexity, cardiovascular disease, and obesity, which will take place in JR Borja General Hospital.
Acting City Health Officer Dr. William Bernardo clarified that parents' consent will be required upon the vaccination. Meanwhile, medical clearance and-or certificate will be required for those with comorbidities.
Not sure how to pre-register? Check out the step-by-step registration below!
How to pre-register for the COVID-19 vaccination rollout?
STEP 1: Go to https://services.cagayandeoro.gov.ph:8087/vaccprereg/ and select Age 12-17 years old on the Register As drop-down list.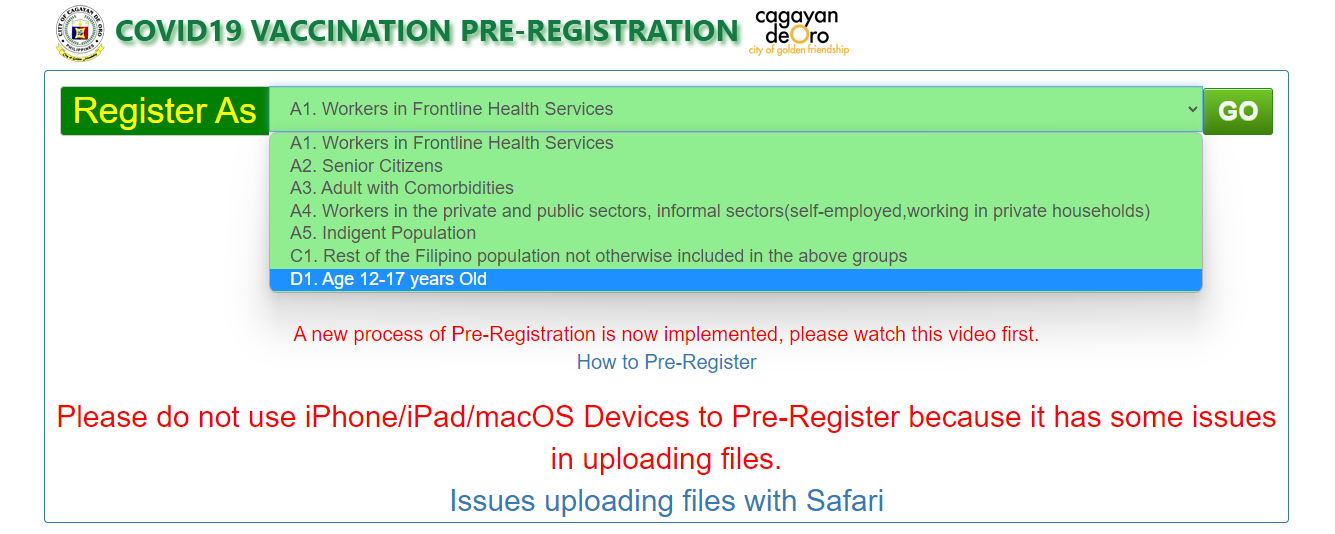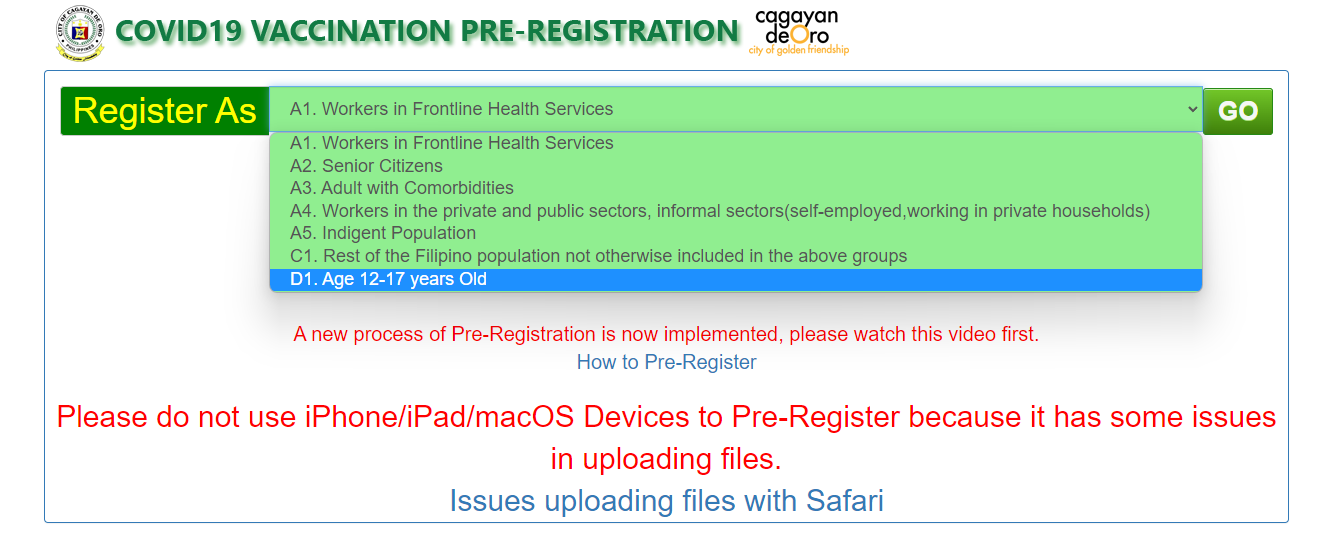 STEP 2: Fill up the Pre-registration Form, including personal information, employment information, and health status. Ensure to review the form before submission, as the information provided will be used during your scheduled vaccination to avoid delays in the registration process. Students may use their ID or Learner Reference Number (LRN).
Click Submit Registration to proceed.
STEP 3: Screenshot or take note of your Reference Code so you can update your Pre-registration details if needed. You will also receive a TEXT message through your provided contact number on when and where is your scheduled vaccination.
On the day of the vaccination, bring your student ID and show the received text message containing the details of the schedule. – WhatALife.ph
---
You Might Also Want To Read: CdeO residents can now pre-register for COVID-19 vaccine