Wondering how to apply for a business permit in Antipolo? Check out this blog for the complete guide.
Business permits are essential for running a legal business. In addition, they are necessary to keep track of the government's taxes to run the country. With the increase in companies, big and small, an influx of applicants is always present.
The same goes for businesses that run in Antipolo City. Thankfully the Antipolo City LGU has created an online means of renewal and application for 2022. So here are ways to apply online for your business permit in Antipolo.
For Online Application
With the advent of the pandemic, many government services have transitioned online. The Antipolo LGU has also created its online portal to accommodate the fast-growing Filipino online presence. Many different government services can be done using their website, but we shall focus on applying for and renewing business permits in Antipolo City.
Step 1: Sign-up For An Account
Create an account by clicking the sign-up button
You will then be redirected to the sign-up page to input your details, prompting a notice that the Antipolo LGU will collect these data only to keep records.
After agreeing to these terms, you must fill out the application form for account creation.
Fill up these details honestly to avoid any hiccups during the process! Once you are done, an email verification will then be sent by the LGU to confirm the creation of the said account.
Step 2: Log In To Your Account
After logging in, choose what option you want to use. For example, the Business Permit and Licensing Office and the City Treasurer's Office exist on this page. In this case, click on the Business Permit and Licensing Office option.
After clicking on this option, you will be redirected to another page to apply for a business permit or register your old business online. First, choose the option you wish to proceed with:
Step 3A: Apply For A Business Permit: Register For New Business
The next page will then require you to input the details of yourself and your business. Again, necessary documents are going to be needed. Here is a list of the requirements:
Required Documents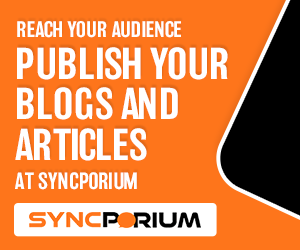 Completed application form (3 sets)
Original Copy Of The Barangay Clearance
Certificate of SEC Registration
DTI Business Name Certificate (Single Proprietor)
Public Liability Insurance (for Restaurants, Cinemas, Malls, etc.)
Authorization Letter of the owner (ID required)
Lessor's Permit
Tax Declaration of Property
CEDULA
Notes: Additional documents might be required for other businesses.

Step 3B: Register An Existing Business To Your Name Online
For your existing businesses, you can add it to your name with the Register an Existing Business. This way, using your online account, you will be able to manage your business easier. Then, fill up the form, and you are good to go!
Downloadable Forms
Downloadable forms are present for more accessible applications when needing other paper works. Most of these forms are affidavits that are required for most businesses.
Step 4: Compute Business Permit Fees
After listing your business/es, you can click on the Compute Assessment option to calculate the total fees you will be paying for your businesses.
You have the option to pay for either the 1st yearly quarter up to the annual payment. A table of bills will then be displayed, showing the amount to be paid quarterly and the total amount to be paid.
Step 5: Pay For Your Business Permit Online
With the advancement of banking during the pandemic, two significant players in the online payment industry emerged, namely Gcash and Paymaya (now Maya). You can use both E-wallets to pay for your Business Permit Renewal or Business Permit Application in Antipolo. Using a credit card also exists, where both payment options have a service fee—a service fee of Php 10 for E-wallets and 1.75 percent of the transaction for the credit cards.
Final Remarks
Paying for your business permits has been made easier in Antipolo City. However, online transactions are not always ideal, especially if you have a backlog of payments waiting. If you need to pay your fees in person at the city hall, you will have to book an appointment using this link. – WhatALife! / Vaughn
---
Also read: How to RENEW your Business Name online via DTI's BNRS?