MANILA, PHILIPPINES — On Tuesday, the House of Representatives created a special committee tasked to handle the policies and programs related to producing, using and conserving nuclear energy.
The creation of this committee is consistent with Marcos' agenda of creating new power plants in the next six years of his administration.
"New technologies that enable smaller size modular nuclear reactors and different derivations thereof have been created in the realm of nuclear power," he said.
In July, he reiterated in his SONA (State of the Nation Address) that he would re-examine the government's strategy for building nuclear power plants in the country.
"We will comply with the International Atomic Energy Agency (IAEA) regulations for nuclear power plants as they have been strengthened after Fukushima," Marcos said.
His son, Senior Deputy Majority Leader, Ilocos Norte Representative Sandro Marcos, motioned to create the Special Committee on Nuclear Energy during the plenary session. It will be composed of 25 members and will be led by Pangasinan Representative Mark Cojuangco.
The newly established panel would be tasked to tackle "all matters directly and principally relating to the policies and programs to the production, utilization, and conservation of nuclear energy, including the development of nuclear power infrastructure, as well as interaction of other energy sources with nuclear energy as a reliable, cost competitive, and environment friendly energy source to ensure energy security consistent with the national interest and the State's policy of freedom from nuclear weapons."
The House also amended the jurisdiction of the new committee, to read: "All matters directly and principally relating to the exploration, development, utilization or conservation of energy resources, including the development and utilization of alternative and renewable energy sources and the entities involved in energy or power generation, transmission, distribution and supply, excluding nuclear energy and its sources and infrastructures."
Cojuangco explained in his manifestation that nuclear energy is affordable, reliable regardless of weather conditions, and clean. He also assured that his committee would "do its part" in creating measures for constructing nuclear power plants and promoting awareness of the benefits and the efficiency of nuclear energy to the public.
"Ako po bilang halal na chairman ng bagong likhang special committee on nuclear energy ay nangangako na mailalabas ng committee ang lahat ng buong katotohanan tungkol sa nuclear energy," he said.
(I, as the elected chairman of the newly created special committee on nuclear energy, promise that the committee will bring out all the truth about nuclear power.) –WhatALife!/Zed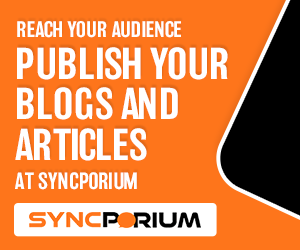 ---
Also read: IATF Alert Level Update, August 1 to 15, 2022