The Social Security System (SSS) is an insurance system that works alongside the government. When the Social Security Act of 2018 was established, it stated that the SSS Contribution Rate would increase by 1 percent every 2 years until 2025. With that said, here is an updated SSS Contribution Table for 2023.
Social Security Act of 2018
Formally known as Republic Act 11199, the SSS Act of 2018 was enacted to rationalize and expand the powers and duties of the Social Security Commissioner and to ensure the long-term viability of the Social Security System.
With this amendment, SSS has ensured its members are insured of their future despite inflation. However, its members must consistently comply to maintain their membership status.
2023 SSS Contribution Table For Self-Employed Members
The 2023 SSS contribution table below is for self-employed professionals or freelancers. In addition, those who are self-employed and earning over Php 20,000 now have a mandatory provident fund to pay.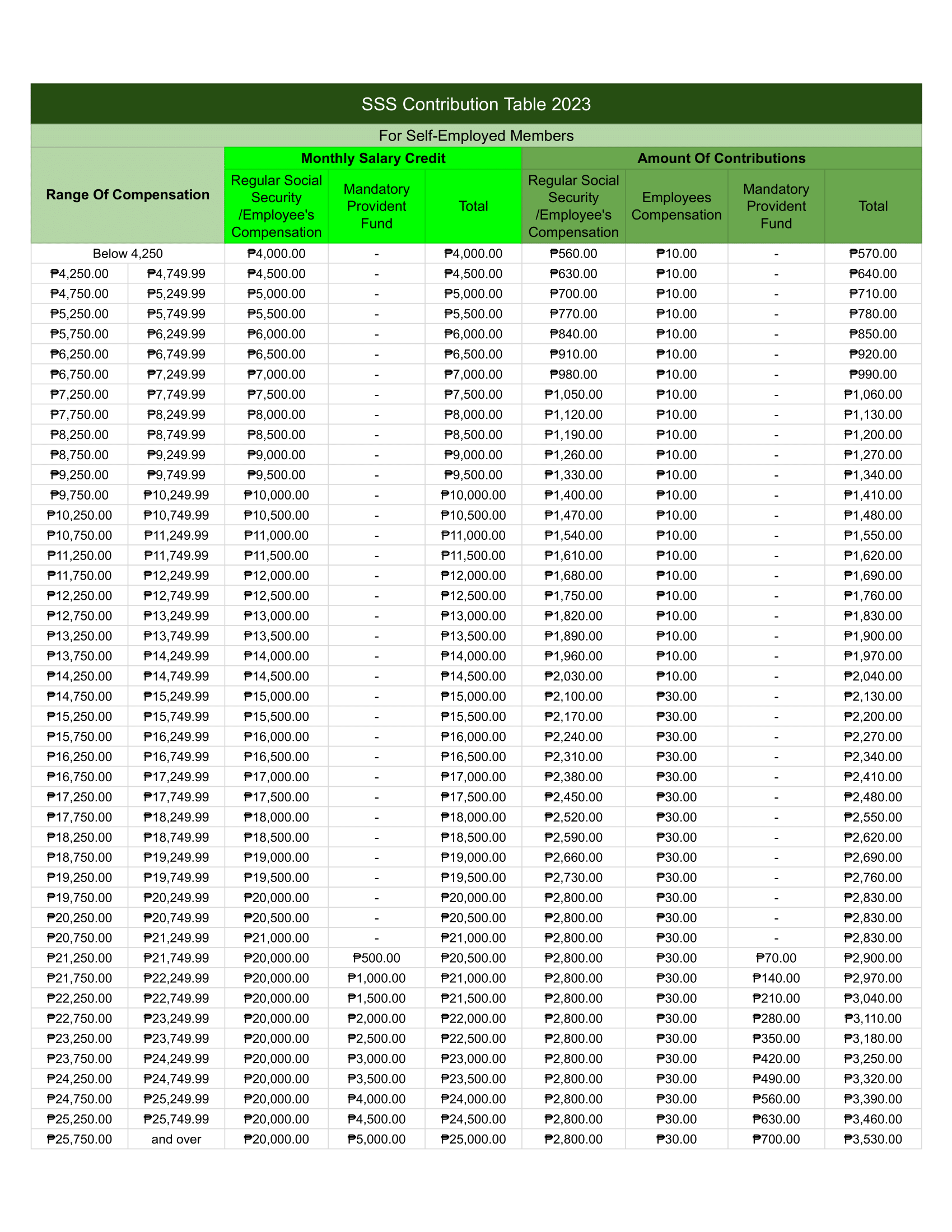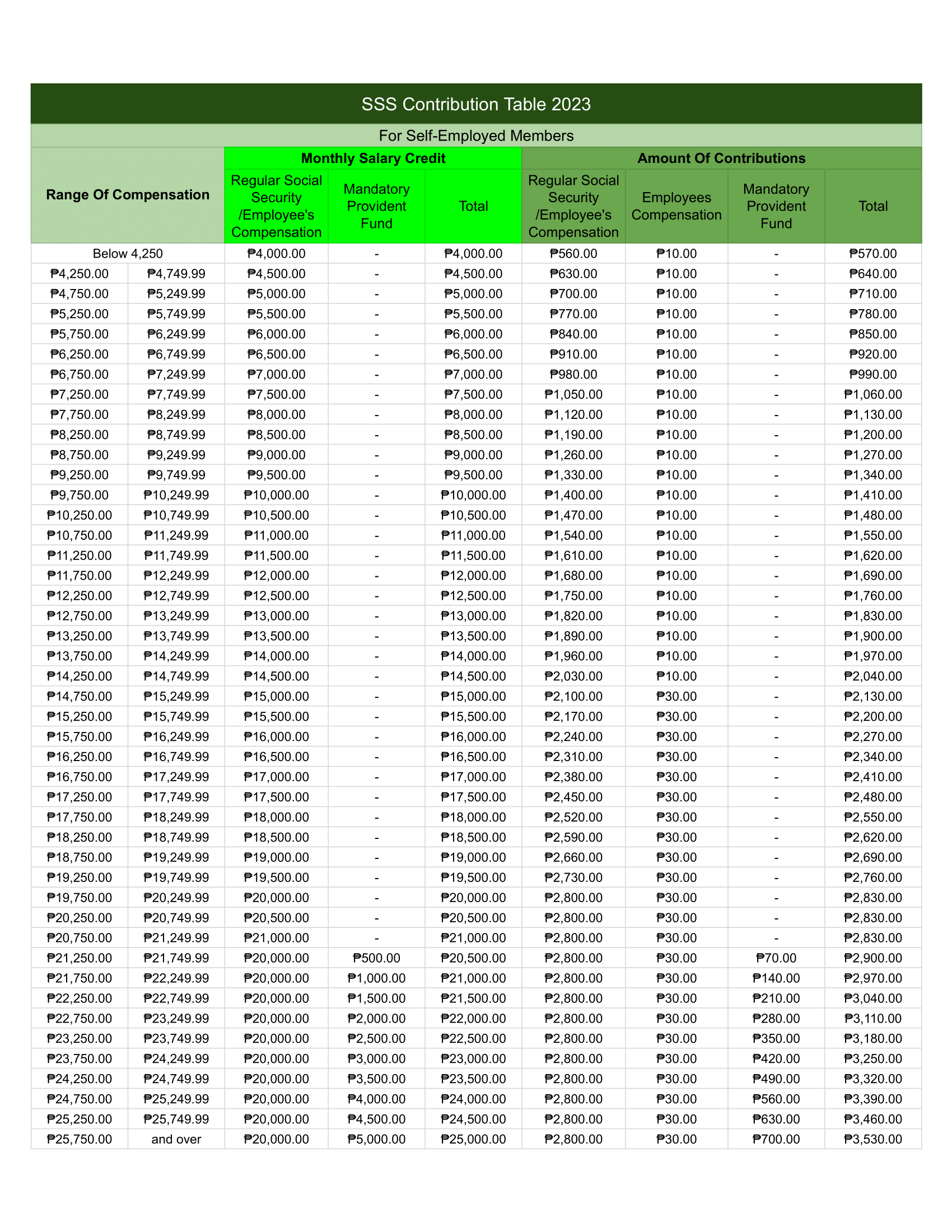 2023 SSS Contribution Table For Employers and Employees
The contribution table below will help employers and employees track their monthly SSS contributions. The table also has separated the amount both parties will pay, which is 9.5% for the employer and 4.5% for the employee for 2023.
2023 SSS Contribution Table For OFW Members
Overseas Filipino Workers will have their MSC at a minimum of ₱8,000 or as determined and set by the Social Security Commission. However, it is up to the member how much their salary will contribute.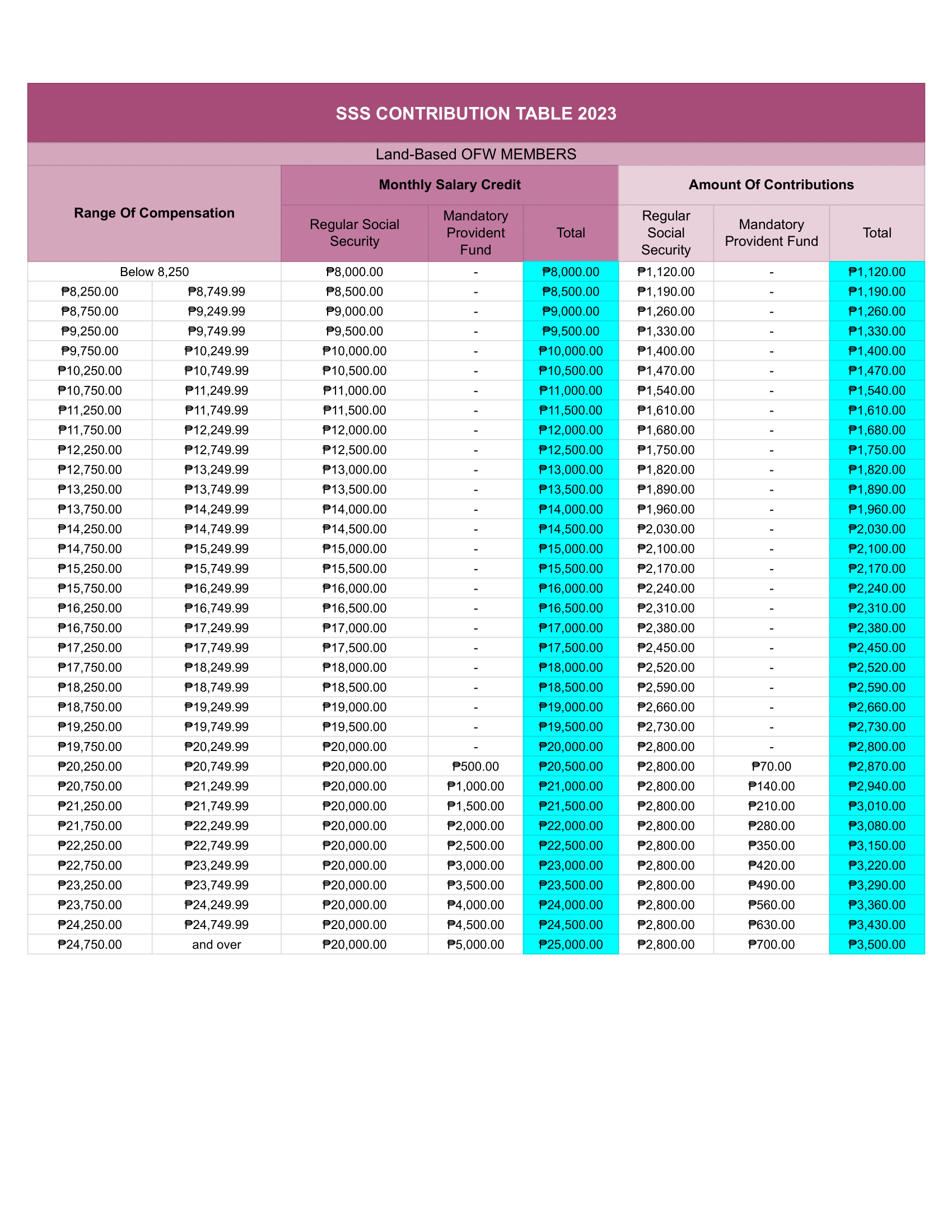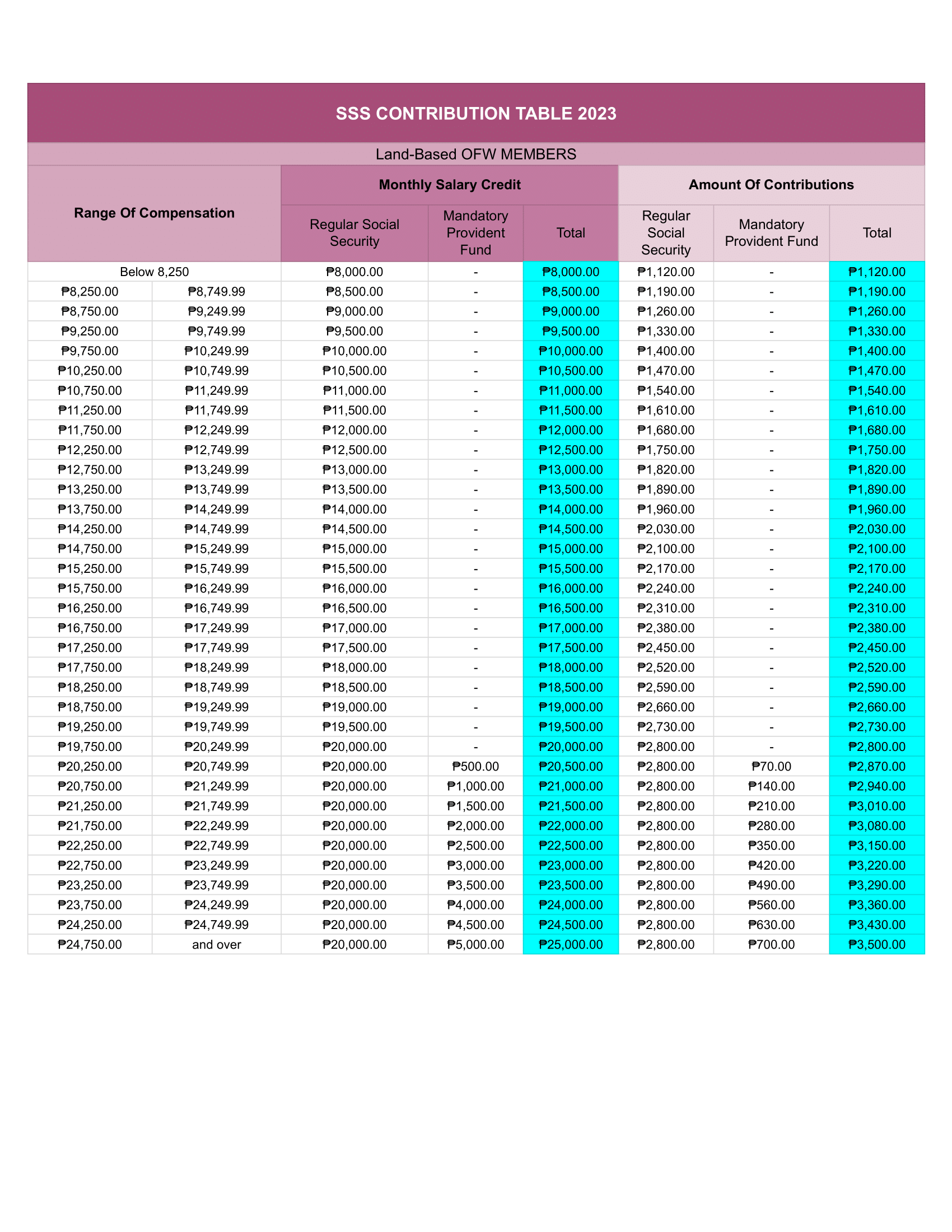 2023 SSS Contribution Table For Household Employers and Kasambahay Members
As mandated by the Domestic Workers Act, household employers will pay the entire SSS contribution if the kasambahay earns less than P5,000 per month.
What Changed
As stated in RA 11199, 2023 and 2024 will have an increase of 14%. The increase will be shared between the employer, paying 9.5%, and the employee, paying 4.5%. This means the minimum and maximum Monthly Salary Credit will increase from this last year's ₱3,000 and ₱25,000 to ₱4,000 and ₱30,000.
However, this increase will not affect the Domestic Workers, locally known as "Kasambahays". For the Kasambahays that receive a monthly income lower than the mandated MSC, which is ₱3,000 for 2022, their monthly contribution will be based on their monthly income but not lower than ₱1,000. –WhatALife!/Vaughn
Sources: (SSS)
---
Also read: How to get an SSS ID in 2022?