CAGAYAN DE ORO CITY, PHILIPPINES — Chairman of trade and commerce committee city councilor George Goking said that he is looking into the claims of abnormal shortage and alleged market manipulation that was said to be the cause of hefty spikes in sugar prices. The price hike not only happened in CDO but also in other cities and towns in Northern Mindanao.
He added that his committee would look into issues related to the shortage that is affecting the production of commodities; he would also ask suppliers and dealers why there is such an increase.
"I want to hear from sugar suppliers and dealers on the matter," said Goking.
Previously, Executive Secretary Victor Rodriguez warned unscrupulous traders jacking up the prices of food items, sugar in particular, that they will continue to go after them.
He made the remark after his office ordered the BOC (Bureau of Customs) to exercise their "visitorial " power on a warehouse in Fernando City, Pampanga, suspected of hoarding thousands of sacks of sugar.
Goking said that, like Rodriguez, he was acting under the directive of President Ferdinand Marcos Jr. in ordering the BOC to exercise its powers on all customs bonded warehouses and check on the inventory of imported agricultural products to find out if they are hoarding sugar.
On Tuesday, August 23, BOC inspected a warehouse in CDO and seized 466,142 sacks of raw sugar.
Under the directive of the OP (Office of the President), agents examined the three Crystal Sugar Milling warehouses in North Poblacion in CDO. According to reports, they discovered the facility owners reportedly hoarding sugar.
Javier Sagarbarria, the warehouse manager, claimed that they produce two million bags of sugar annually, but when authorities requested to see sugar transaction paperwork, the manager said that person with the documents was absent.
Initial investigations determined that the traders had already sold over 264 thousand sacks but had not yet withdrawn from the warehouse.
BOC and SRA (Sugar Regulatory Administration), along with DA (Department of Agriculture), operated at the same time to investigate sugar warehouses in Deparo, Caloocan City; Balut in Tondo and San Nicolas in Manila; Rosales, Pangasinan; San Fernando, Pampanga; Ibaan, Batangas; and Davao in less than a week.
The abundance of sugar discovered in various warehouses in Luzon and Mindanao has led the Palace to conclude that the sugar scarcity was artificial and mainly brought on by traders hoarding the goods to profit from the rapid price increase.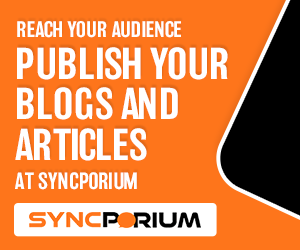 Earlier, the SRA warned that the sugar supply would only last until August but said that next month's harvest might relieve the low supply.
Based on the SRA's price monitoring as of August 24, refined sugar is sold in supermarkets from as low as Php 69.30 per kg to as high as Php 115 per kg, while raw sugar is sold from Php 54.20 to Php 82 per kg. In the wet markets, the price ranges from Php 88 to Php 95 per kg, while retail prices of raw sugar go from Php 65 to Php 70 per kg. –WhatALife!/Zed
---
Also read: BOC discovers over 466k sacks of raw sugar in CDO warehouses