Forbes Magazine released Thursday its latest list of the Philippines' wealthiest, with rankings in the top 5 remaining unchanged as the Sy siblings dominate. At the same time, Manuel Villar Jr retained his position as the wealthiest individual.
"Tycoons on the 2021 Forbes list of the Philippines' 50 richest staged a robust recovery and saw their collective wealth rise 30 percent to US$79 billion," said Forbes Magazine.
Forbes Magazine continued: "Despite the ravages of COVID-19, the economy notched up double-digit growth in this year's second quarter. Investor sentiment remained buoyant, fuelling a 13 percent rise in the benchmark stock index from a year ago."
The Sy siblings, heirs to the group built by the late Henry Sy Sr., added $2.7 billion, retaining at the top spot with $16.6 billion.
An additional $1.7 billion kept property tycoon Villar in second place with a net worth of $6.7 billion. Meanwhile, Enrique Razon Jr. secured the third spot after expanding his portfolio by taking over Manila Water, his net worth increasing to $5.8 billion.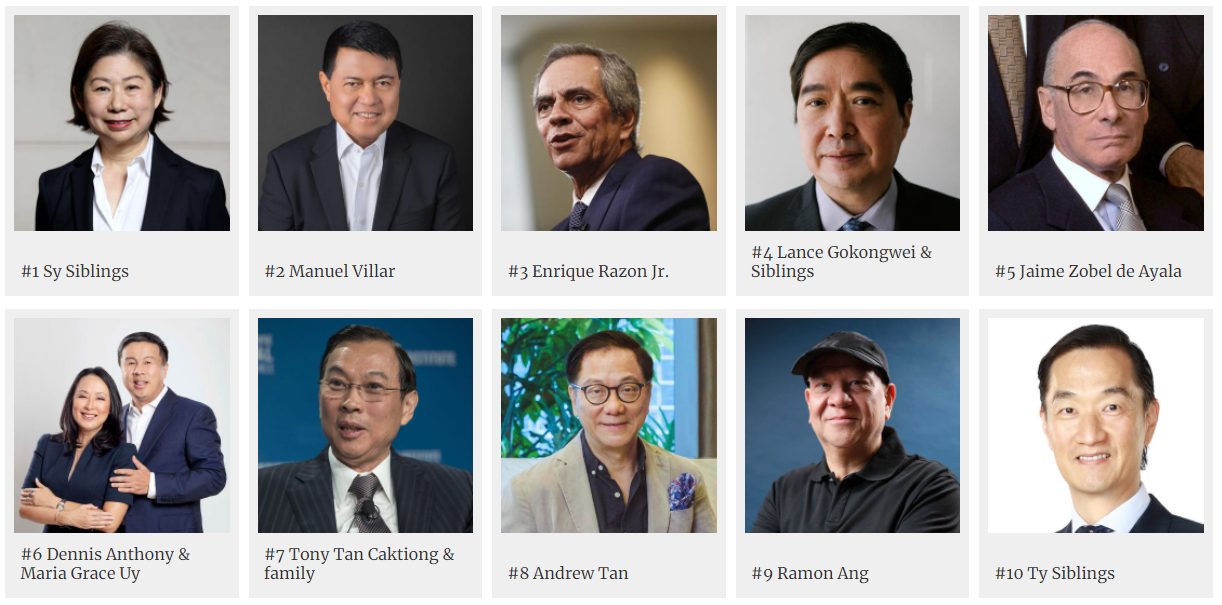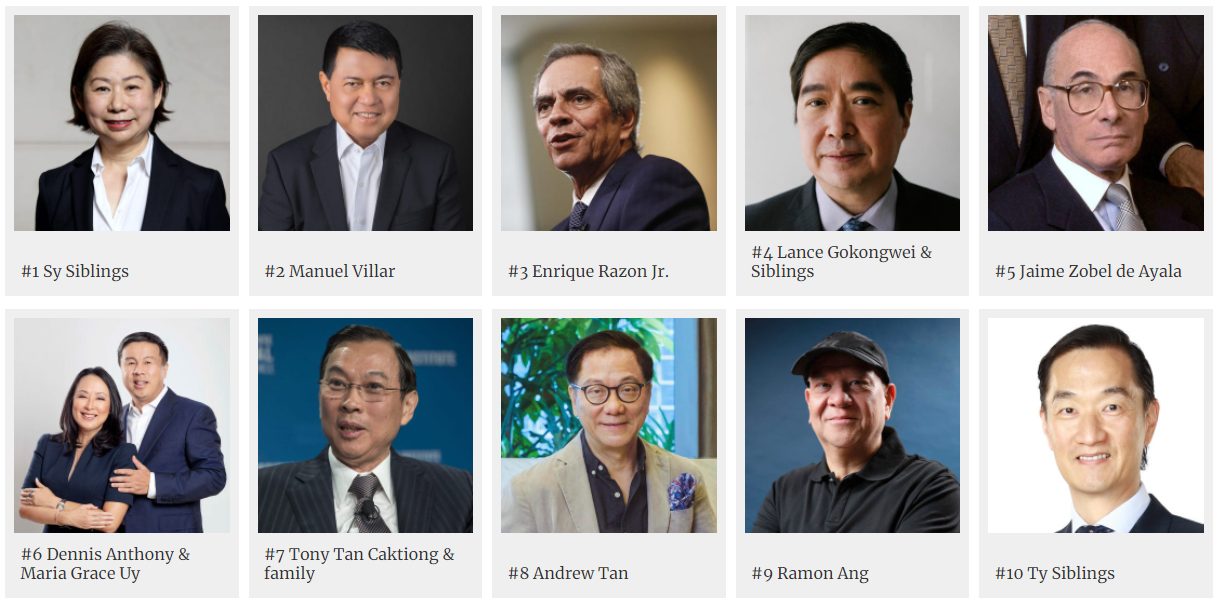 The list was compiled using shareholding and financial information obtained from the families and individuals, stock exchanges, analysts, and other sources.
Unlike the billionaire rankings, this list includes family fortunes, including those shared among extended families.
– WhatALife.ph
---
Also Read: The Nas Academy Controversy, Explained