The European Chamber of Commerce of the Philippines (ECCP) will be holding the Successful Succession Planning Workshop this November 29, 2021 via Zoom.
The ECCP invites business leaders and HR leaders planning to "ensure the sustainability of the organization in terms of manpower requirements and leadership pipeline" to the 2nd run of the Successful Succession Planning webinar this November 29, 2021 at 9:00 AM to 12:00 PM. The webinar will be held via Zoom.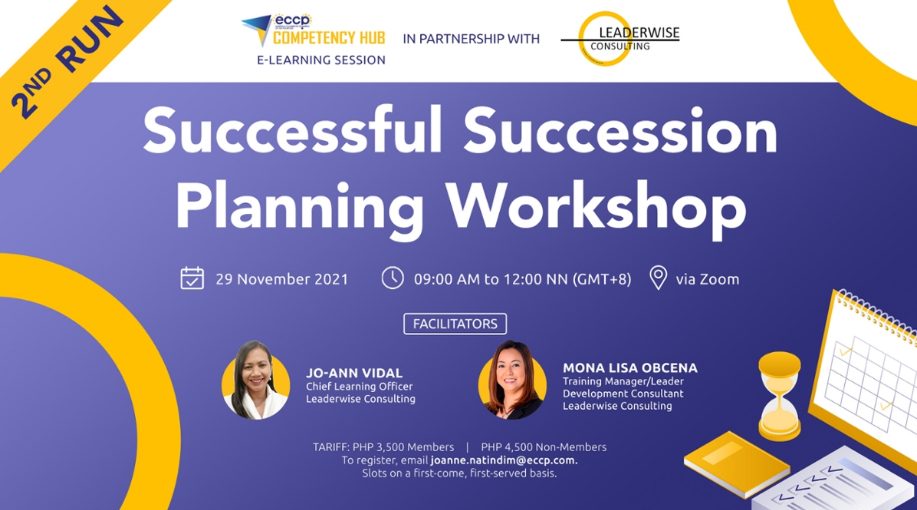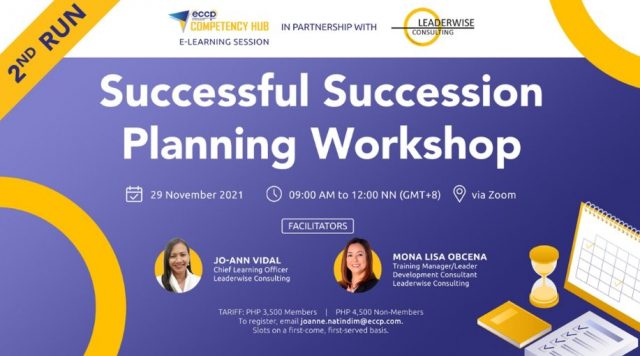 Jo-Ann Vidal, Chief Learning Officer of Leaderwise Consulting and Mona Lisa Obcena, Training Manager/Leader & Development Consultant of Leaderwise Consulting, will be the facilitators.
The course will also include the following objectives:
Discovering the different concepts related to Successional Planning
Developing a customized process specifically for one's organization requirements on Succession Planning
Using the frameworks that serve as guides in developing one's organization's own Succession Planning teamplate.
The fee for members will be at P3,500 per person and P4,500 for non-members.
Interested individuals may send an email to joanne.natindim@eccp.com. – WhatALife.ph
---
For more events, click here.