CAGAYAN DE ORO CITY, PHILIPPINES — Two weeks after the Hemodialysis Unit of JRBGH (JR Borja General Hospital) was officially opened, the DOH (Department of Health) formally handed over the Php 26-million CT scan machine to the hospital.
Previously on September 30, JR Borja General Hospital officially opened a number of facilities like its Hemodialysis Unit, its RT PCR molecular laboratory, and its CT Scan laboratory.
Leading the handover ceremony for the CT Scan machine was DOH Director Dr. Leonita Gorgolon. In her message, she remarked on the hospital's improvements, equipment, and facilities.
As the sixth hospital to receive a CT Scan machine from DOH in the entire country, Gorgolon also noted that JR Borja General Hospital (JRBGH) is lucky to receive such an opportunity.
"You're very lucky because CT Scan costs about P26 million. Just by [providing] support or services to our people, it was recognized that you really need such a facility or equipment," Gorgolon said.
She added that the DOH still has a lot of things to do, but their presence serves as a sign of support for JRBGH.
"Marami pa po tayong pag-uusapan, marami pa po kaming maitutulong. But nevertheless, our presence despite of our very busy schedule is already a sign of our commitment to really support you," Gorgolon said.
(We still have much to talk about, we still have a lot to help.)
For his part, Northern Mindanao Center for Health Development Director Dr. Jose Llacuna Jr. cautioned the hospital to take good care of its facility and equipment.
"I would like to emphasize that if we wish to complete the objectives of the universal health care, which is to provide services to our people, aside from being grateful to the donor, [we should] take care of this facility and its equipment as if it's our own," Llacuna said.
He advised the hospital to keep its equipment clean, efficient, and productive.
"Ownership is very important so that our equipment will become clean, efficient, and productive, and will have a longer shelf life, giving more opportunities to serve our people. Importante gayud ang maintenance and day-to-day operations of the hospital," he added.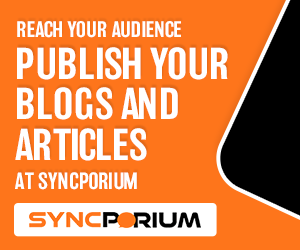 (The maintenance and day-to-day operations of the hospital are very important)
At the event, the Mayor expressed his gratitude to the JRBGH and to the City Government's previous administration. – WhatALife!/Zed
---
Also read: 5 Cagayan de Oro youths bag awards in the SCIA 2022 Young Artists and Authors contest