ICYDK: VaxCertPH is still in its earlier stages and not yet declared fully operational. The system prioritizes to serve OFWs and those individuals planning to travel abroad
The Department of Interior and Local Government (DILG) issued an advisory regarding the use of VaxCertPH as a requirement for domestic travel signed by DILG Secretary Eduardo Año on December 4, 2021.
In the advisory, DILG advised all the local government units (LGUs) that "the VaxCertPH program is still under the soft launch and is only operational for OFWs and Filipinos traveling abroad."
DILG said many LGUs nationwide have yet to upload the citizen's vaccination records into the Department of Information and Communications Technology (DICT) Vaccine Administration Systems (DVAS).
With this, the department directed the LGUs to accept either the VaxCertPH digital certificate or the LGU-issued vaccination card for domestic travel as part of the travel requirements until the system is fully operational.
Read the full advisory document below.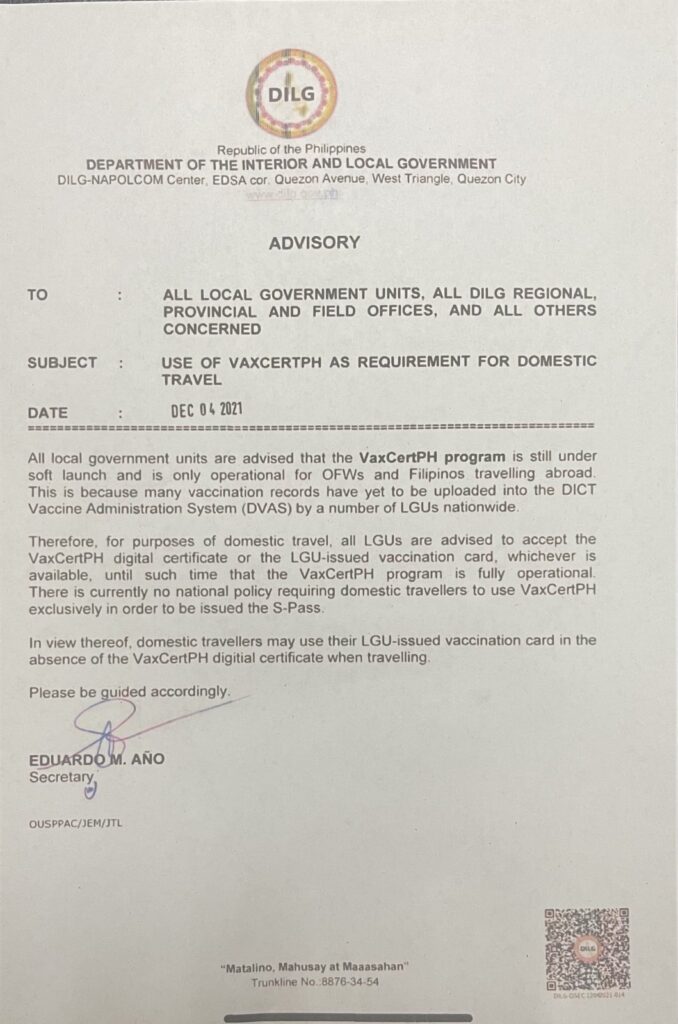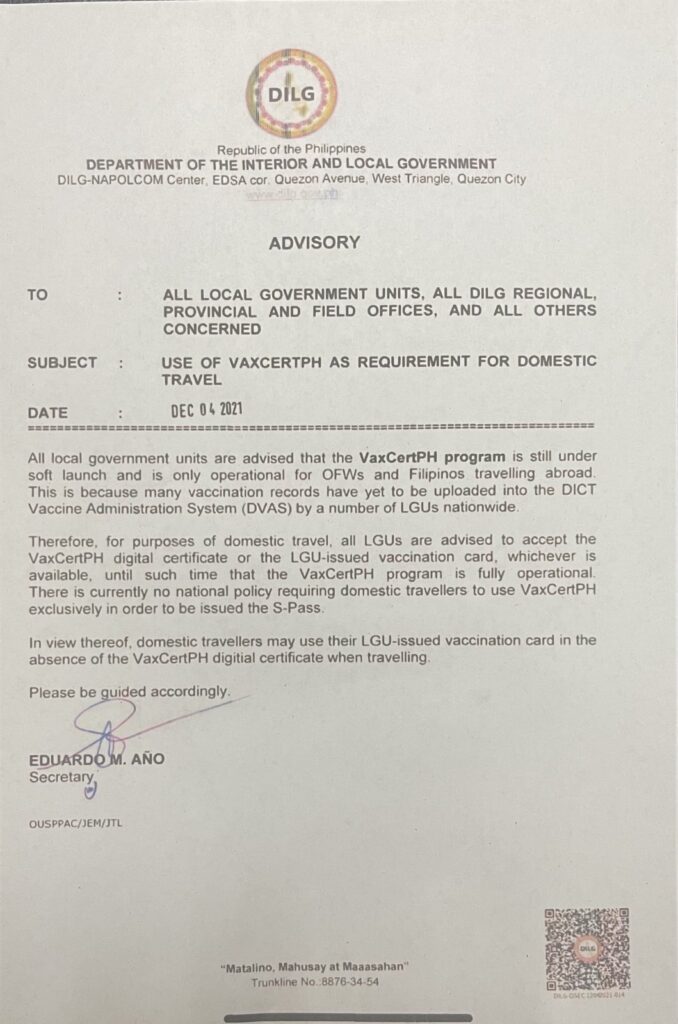 – WhatALife.ph
Source: (1)
---
You Might Also Want To Read: Have Stress-Free Safe Travels this Holiday Season!