For the month of July,
Whatalife!
features the only ACE certified and Level 3 Crossfit trainer here in Cagayan de Oro. His perseverance and goal-oriented mindset had pushed him to the place where he once dreamt. Hence, a living-proof to the proverb "if there's a will there's a way." Let's get to know the man behind
Crossfit Kagayan
and his journey towards achieving his #fitnessgoals.
Pre-Crossfit Era
Rodrigo P. Go, Jr. was born in Ozamis City, Misamis Occidental. With his Dad's work as a doctor, he spent most of his childhood moving from one place to another. It was only then, around 1994 when the family finally settled in Cagayan de Oro City. Popularly known as
Coach Nikki
, he is the youngest of four and the Unico Hijo. Although both parents were strict, young Nik was spoiled dearly by his mother to which he grew up with a few extra pounds.
"I grow up really good. They fed me well, that's why I was really big," 
he shares. Following their father's footsteps in the medical field, Coach Nikki and his sisters all took up Nursing. However, despite passing the licensure board exam, he did not pursue this as his lifetime career.
"Di ko ganahan mag help ug people sa hospital,"
Coach admits (I don't want to help people in the hospital), explaining his discomforts whenever he steps inside the white-washed building.
"Whenever you go to the hospital, you're actually met with a lot of negative energy nga 'nag sakit ang tanan'."
he adds.
 "I wanted to protect myself from the stress."
With his excess weight, it does not look appealing in the field too, saying
"I don't want to be a hypocrite. If ever I'm going to pursue a career in nursing, I wanna start with myself first. I wanna be fit."
And so his quest to change his lifestyle began.
Journey of a lifetime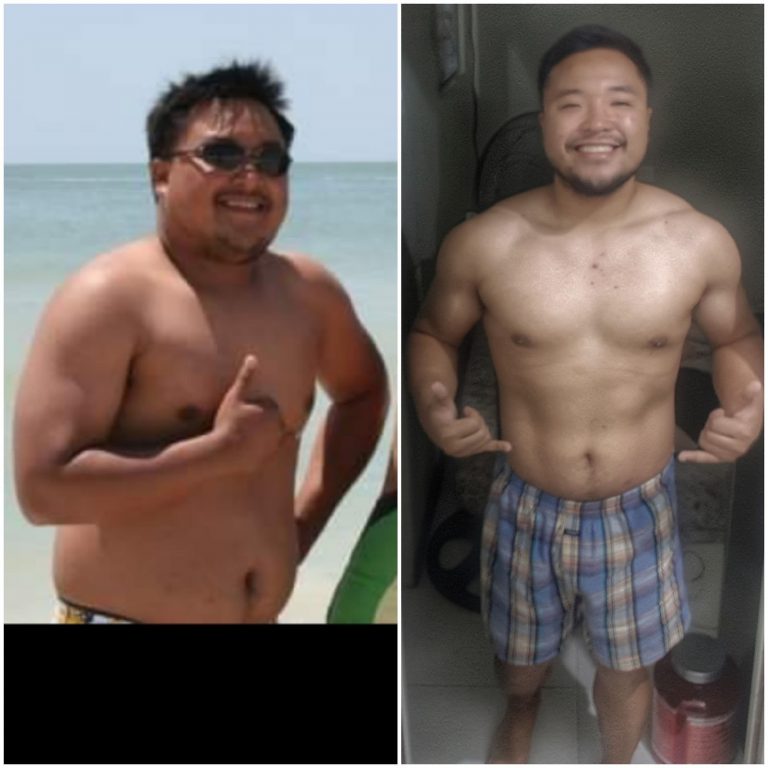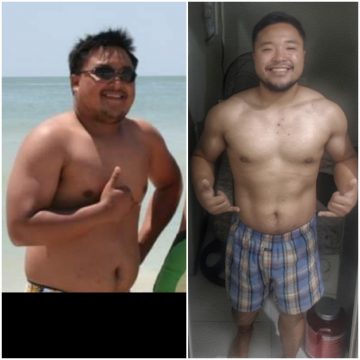 Before indulging into fitness, Coach Nikki struggled with his weight, his heaviest at around 245 lbs (111 kg). With this, he was prone to diseases—diagnosed with pre-diabetic and pre-hypertensive, and even had gouty arthritis at the age of 17. He needed that bitter pill to finally make amends with his body before it's too late. But the journey to where he is now was not easy.
"I was a yoyo dieter,"
Coach Nikki chuckles as he reminisced his earlier days in fitness.
"I went to the gym, did boxing […] I never really get into the traditional stuff but I went on it for 2-3 years."
He also got into supplementary dieting—
"drinking diet teas, diet coffees, and diet shakes"
to which he affirms as effective, BUT only for a short time.
"You might lose a few pounds in a month or two, but for how long can you maintain it?" 
"When my first weight loss happened, a lot of people were asking me how I did it,"
he recounts how he first came across the idea of coaching. Around his junior year in college, Coach Nikki started helping out some of his friends—giving them advice on weight loss. Until one day, a colleague pointed out his potential to earn from his then-hobby, saying
"Nik, what you're doing is professional already. You're helping a lot of people, and you're not getting paid for it. Why not get paid for it?"
Hence, the start of his profession as a fitness coach. He began expanding his expertise by getting his first coaching certificate, the American Council on Exercise (ACE). A few years later he took up another coaching certification on Plyometrics before he came across Crossfit. After three months of researching the program, he went back to Manila to take his certification as a Crossfit trainer. Coach Nikki is one of the pioneers of Crossfit Philippines. Having to accomplish his coaching certification, he made a promise to himself to put up a Crossfit gym in CDO. Six years later, Crossfit Kagayan stood strong and booming on the 5-21st streets in Nazareth, Cagayan de Oro City. Not to mention its second branch will soon open to accommodate its growing patrons. Moreover, Coach Nikki has now reached Level 3 as a Crossfit Trainer.
Life Changing Coach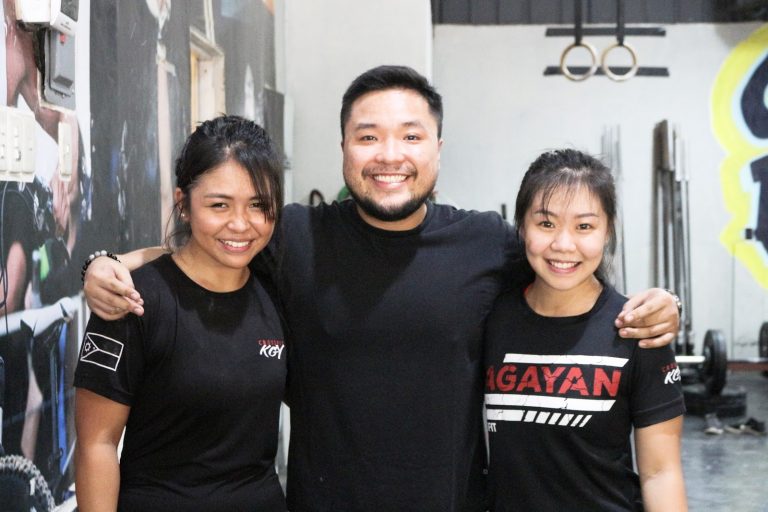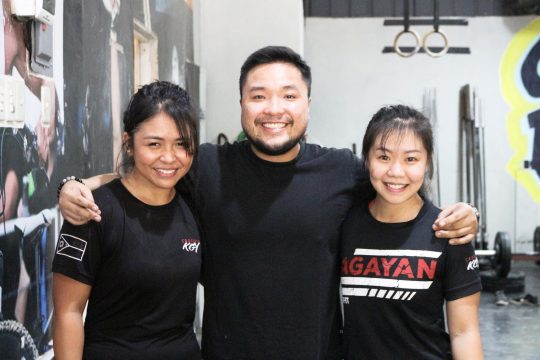 For Dana Olano, a 2-year Crossfit Patron, Coach Nikki had become not just her fitness coach but also her life coach and friend.
"Everything that he teaches here in the box it transcends to everything—workplace, my life—he's like a life-changer."
Coming from Cebu as a weightlifter, Dana first came across with the fitness program via Instagram. However, because of the misconception, most of her friends tried to discourage her from joining the training program.
"Initially my friends from Cebu told me, Don't do Crossfit because they are extreme, forms are taught wrong',"
she narrates. But upon entering the lifestyle of Crossfit, she realized the wrong mindset of her friends.
"They teach us the right form, the right mentality when you go into Crossfit."
It also boosts her in her career—becoming more fearless, and
"go through the hard things to become better outside."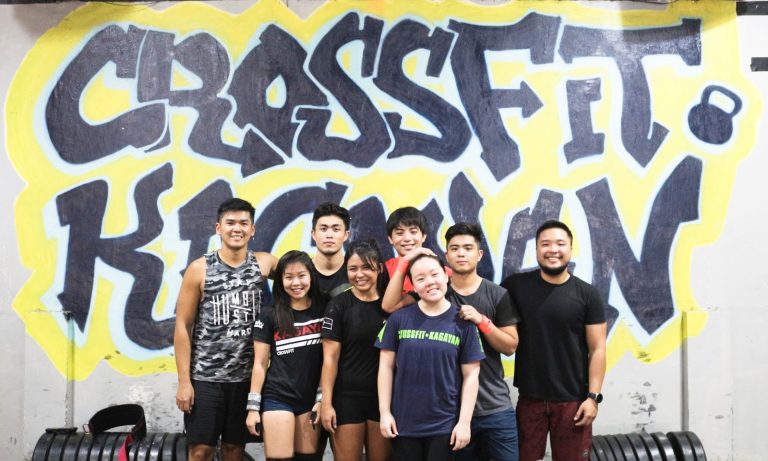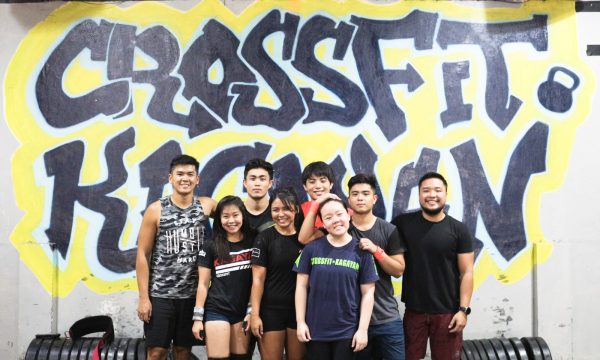 Like Dana, Coach Nikki also played a significant role in the life of Abigail Limbonhai (1 year and 4 months Crossfit client).
"Regardless of the activity, Coach Nikki makes sure that my nutrition is in check; my training is in check."
Coach also ensures his trainees' emotional and mental state,
"if one is ready and okay."
Fitness Tips from Coach Nikki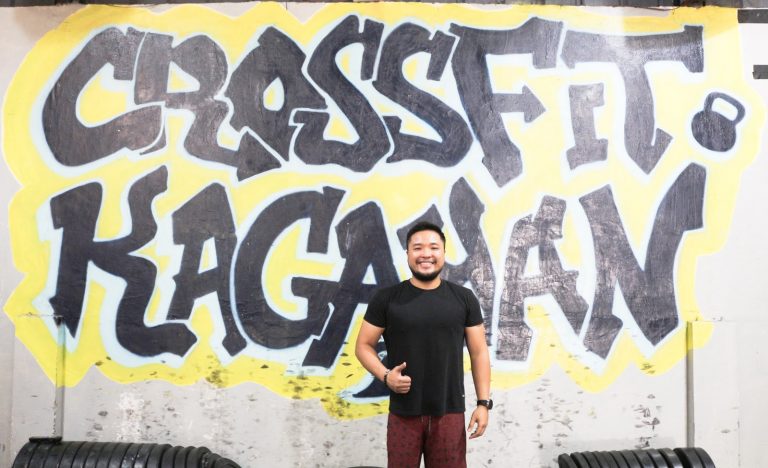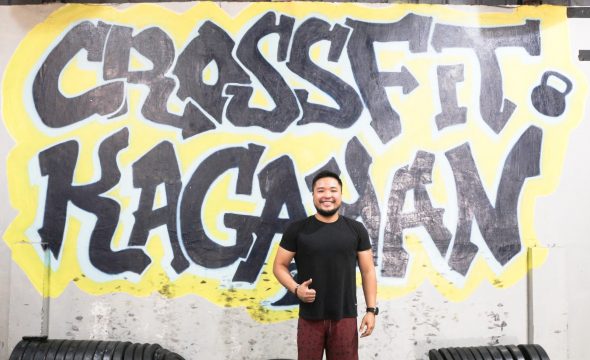 Wrapping up, Coach Nikki gave away three notable tips on how to achieve and maintain a healthy and fit lifestyle:
If it does not challenge you, it won't change you.
Challenges are one of the factors we continuously push ourselves to become better and better. Despite the strains and (sometimes) pain that comes along with it, it becomes a good motive for us to strive and attain our goals. It does not only apply in maintaining fitness,
"it is a universal truth that applies to all aspects of our life."
Kung wala'y challenge, wala'y competition—wala tanan, you won't grow.
(If there's no challenge, no competition—if there's nothing, you won't grow)
Consistency is the Key.
According to Coach, it is one of
"the most taken for granted personality in fitness."
"People go Crossfit just to try it out, and then they stop. Then they go to boxing, then they stop […] then go to Zumba, then they stop."
He further explains this by sharing his favorite consistency illustration—the boiling of water:
Turn the stove to the highest heat [then] turn it off and on and off—it will not boil. But if you turn that heat into the lowest heat and leave it for an hour, it will.
Eventually, things will get boring, tiring, and you will get demotivated. But if you continued persevering, at the end of the day you will reap what you sow. Lastly,
Never Stop Learning—both in life and fitness.
Despite achieving a lot in life, this does not mean you know everything already. If you paused for a while, look at the things around you—you might be surprised by the things you still don't know.
"If you're coachable, fitness will be for you."