To further strengthen the Republic Act 9442 or the Magna Carte for Disabled Persons, the Regional Council on Disability Affairs urges persons with disability (PWDs) to obtain their PWD identification card from their respective local government units (LGU).
The City Social Welfare and Development Office (CSWDO) implements different programs and services for PWDs, including peer counseling, basic care, and behavioral management in handling children with special needs, stimulation and therapeutic activity center, Tuloy Aral Walang Sagabal program, basic sign language training, women with disability empowerment, provision of assistive device, and conduct of PWD annual celebrations. Moreover, the city government also provides livelihood assistance to indigent PWDs.
To avail such services, PWD including those who have cognitive, developmental, intellectual, mental, physical, sensory (or some combination) impairments may apply for a PWD ID.
Due to the pandemic, PWDs are encouraged to register online through http://services.cagayandeoro.gov.ph/pwd/ or through the CSWDO.


PWD ID Requirements
Eligible persons with disabilities must prepare the following requirements:
Brgy. Certificate of Residency
Medical Certificate Confirming client's Disability
1×1 ID Picture
Photocopy of Birth Certificate of PWD
Specimen Signature(White Background)
How to Register Online?
STEP 1. In your browser, visit https://www.cagayandeoro.gov.ph/ and click Online Services > Social > Person with Disability (PWD) ID on the menu tab, or you can access it here at http://services.cagayandeoro.gov.ph/pwd/.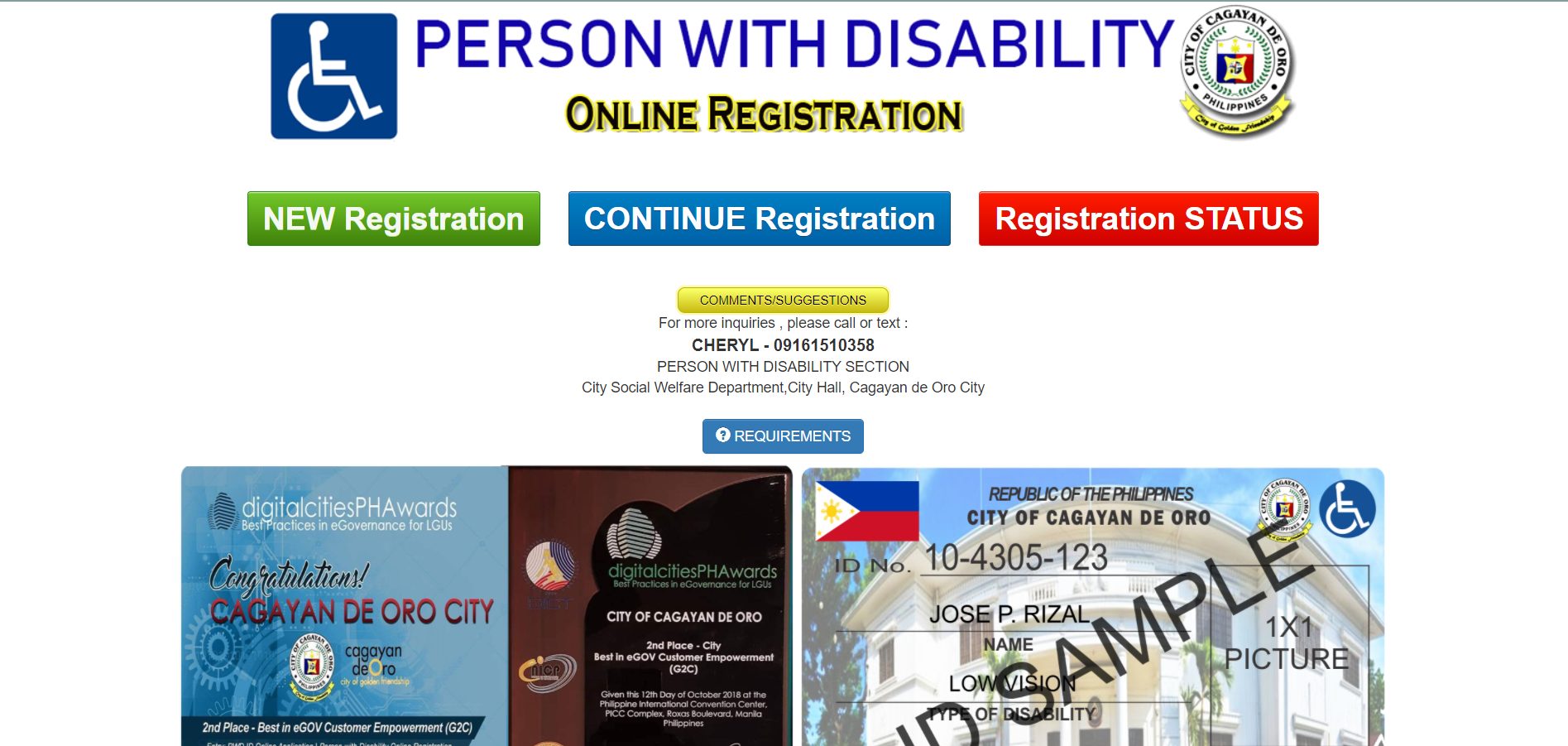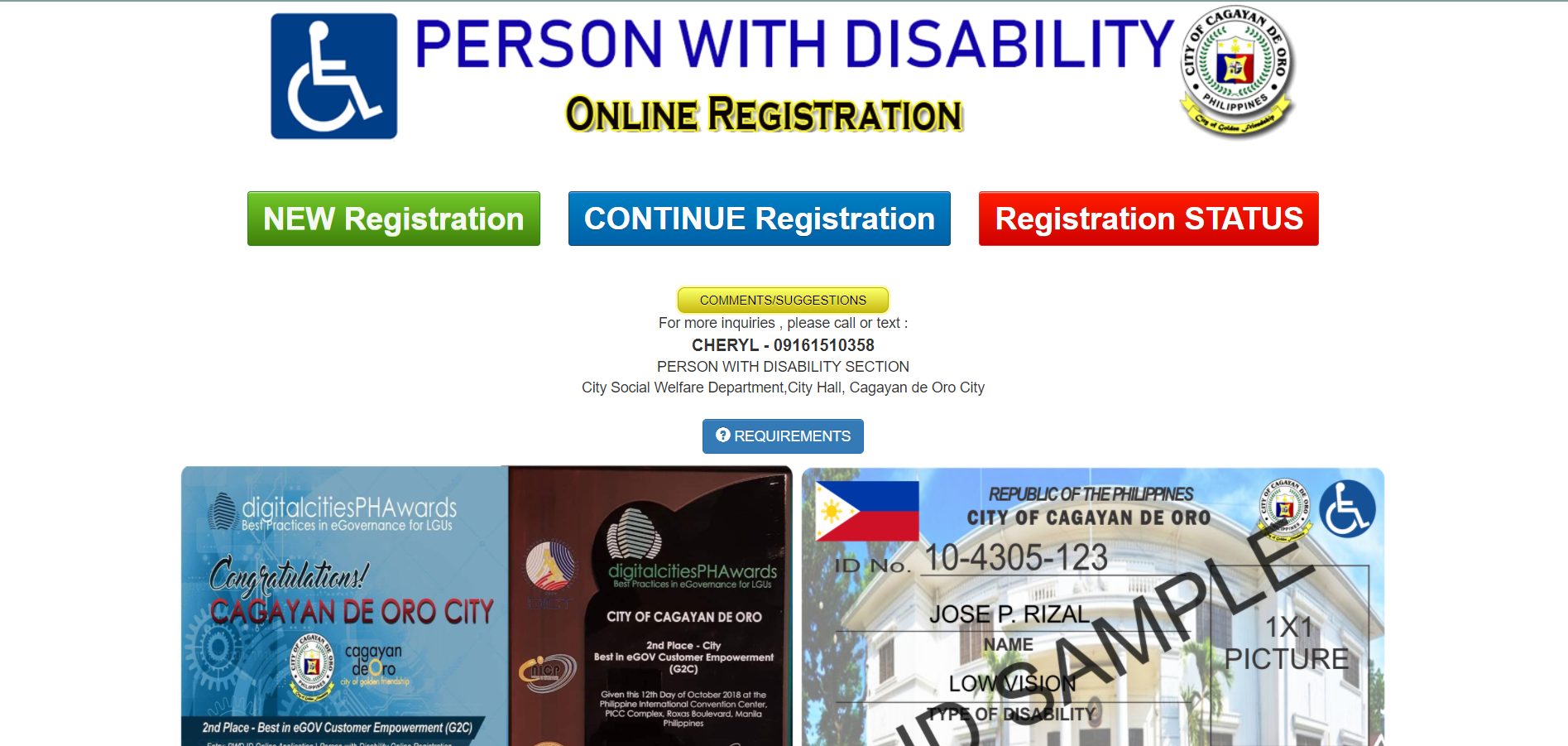 STEP 2. In the PWD Online Registration page, you will see three types of registration: NEW Registration (green button), CONTINUE Registration (blue button), and Registration STATUS (red button). You will also see the contact number if you have concerns or inquiries and an image of a sample identification card.
For new registrants, click the green button, while registrants who would like to resume their registration, click the blue button. If you want to check the status of your registration, click the red button.
STEP 3. After typing in the generated confirmation code, new registrants must accomplish the application form and follow the proceeding steps.
Note: Abuse by any person, corporation, institution and/or entity on the use of the PWD ID is punishable by law or can be penalized subject to the discretion of the ruling court.
CSWD Contact Information
For more information, call the OSCA landline number at 857-3143 or mobile number at 09462812066. You can also call/text the Person with Disability Division – CSWD contact person CHERYL at 09161510358.
Read Also: CDO City Treasurer's Office promotes use of online services