Cagayan de Oro City is inviting unregistered senior citizens and persons with disabilities (PWDs) to register and claim their respective identification cards to be included in the list eligible for the COVID-19 vaccination program. For convenience and health safety, the following registrants are urged to use online registration.
Senior citizen ID registration: http://services.cagayandeoro.gov.ph/scid/
As defined under Republic Act No. 7432, as amended by RA No. 9257("Expanded Senior Citizens Act of 2003"), and further amended by RA 9994, known as the "Expanded Senior Citizens Act of 2010, " defines senior citizen or elderly as any resident citizen of the Philippines at least sixty (60) years old.
To learn how to register and the required documents, please see the instructions below.
Senior Citizen ID Requirements
Eligible seniors must prepare the following requirements:
Scanned copy of birth certificate/valid ID/baptismal/marriage certificate/any government ID indicating birthday
Barangay certificate of residency
2×2 latest colored picture (taken within the year)
Signature specimen
Upon approval, the identification card will be released within three working days.


How to Register Online?
STEP 1. In your browser, visit https://www.cagayandeoro.gov.ph/ and click Online Services > Social > Senior Citizen ID on the menu tab, or you can access it here at http://services.cagayandeoro.gov.ph/scid/.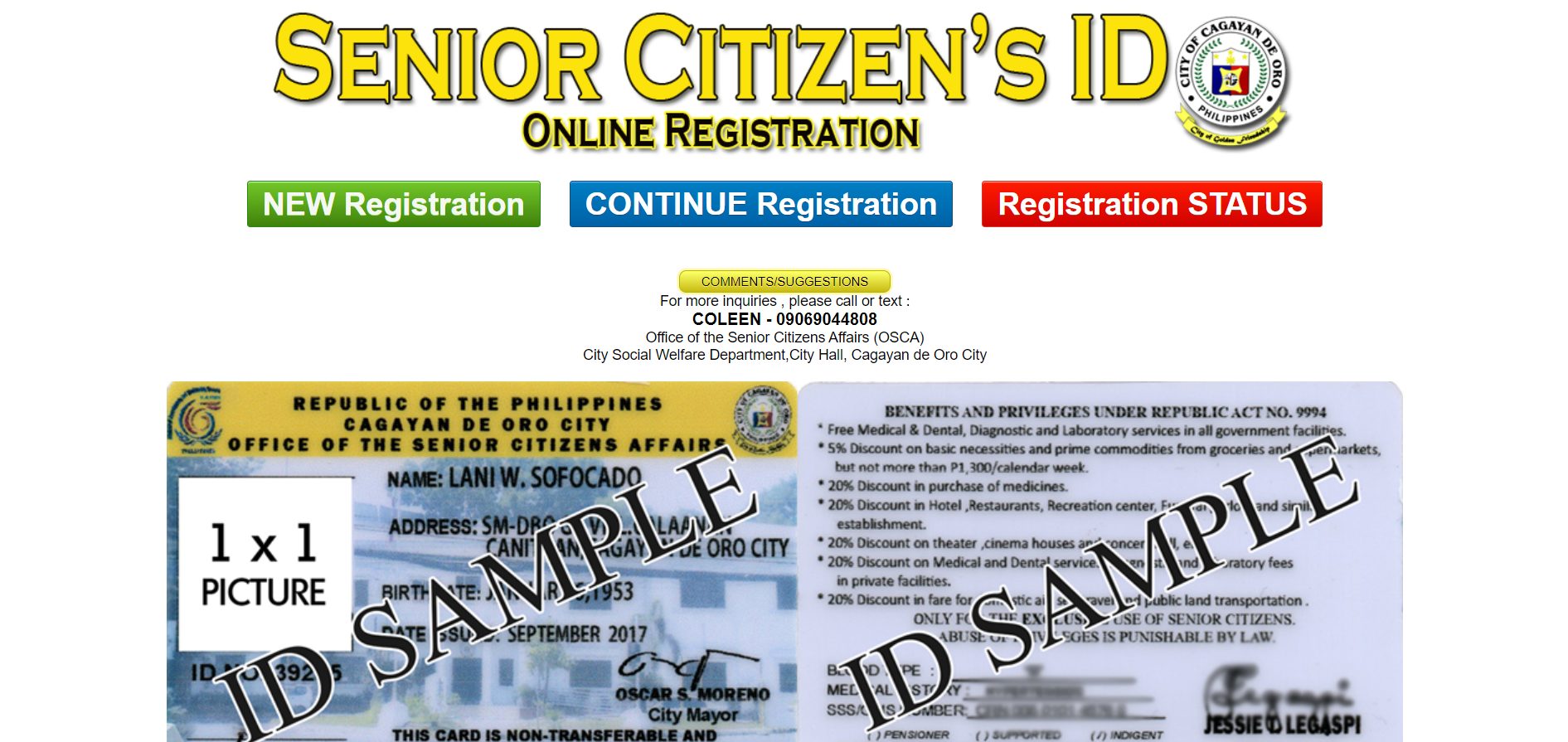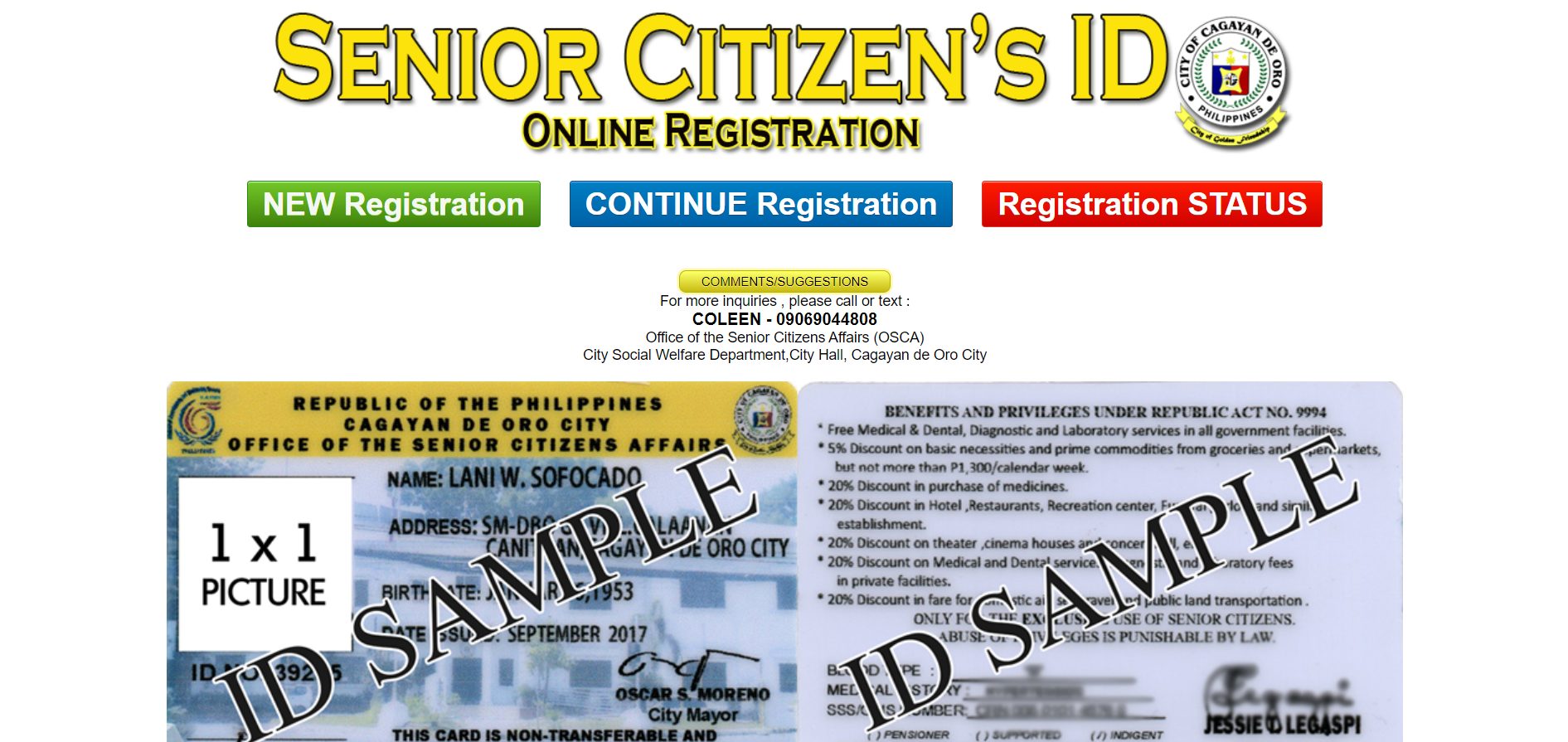 STEP 2. In the Senior Citizen Online Registration page, you will see three types of registration: NEW Registration (green button), CONTINUE Registration (blue button), and Registration STATUS (red button). You will also see the contact number if you have concerns or inquiries and an image of a sample identification card.
For new registrants, click the green button, while registrants who would like to resume their registration, click the blue button. If you want to check the status of your registration, click the red button.
STEP 3. After typing in the generated confirmation code, new registrants must accomplish the application form and follow the proceeding steps.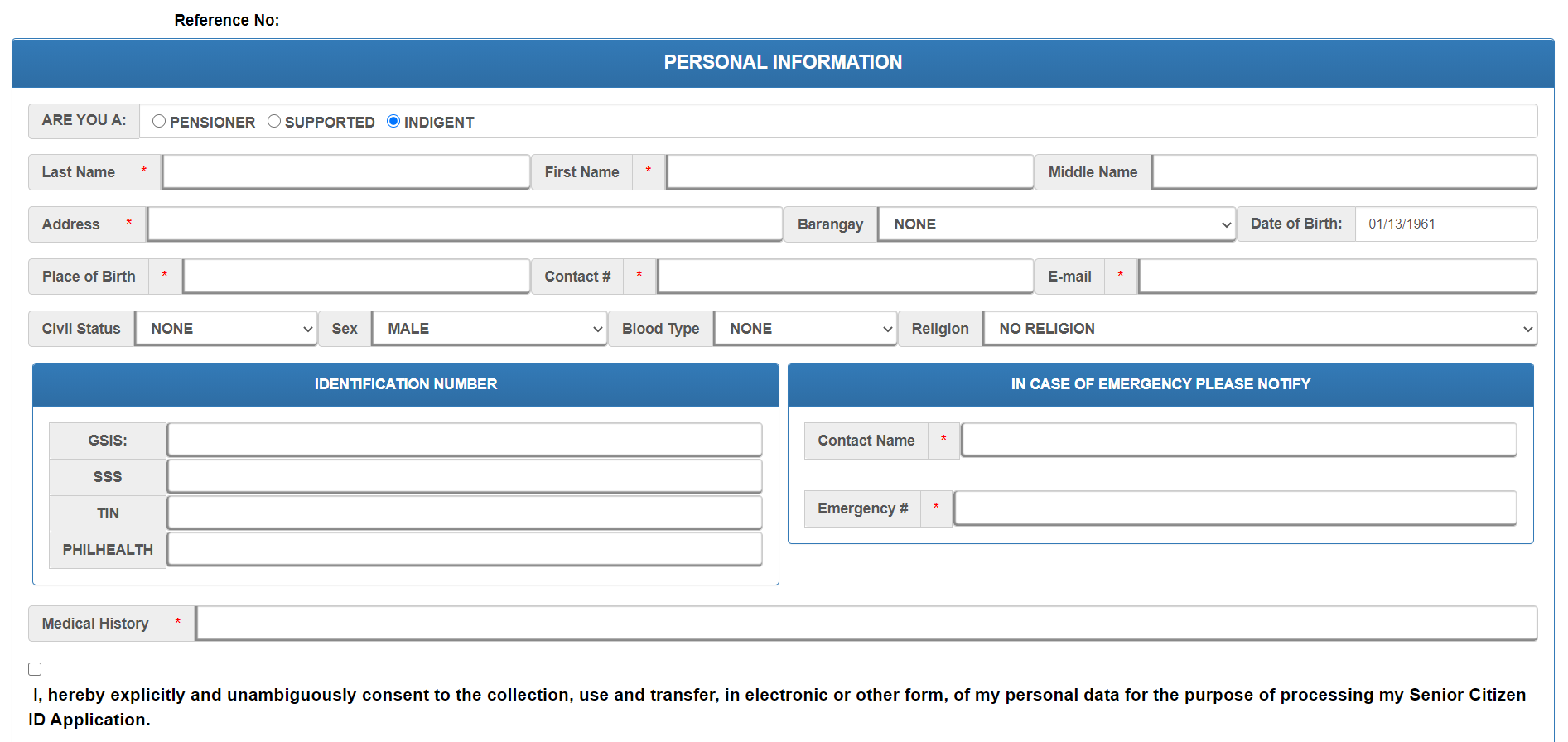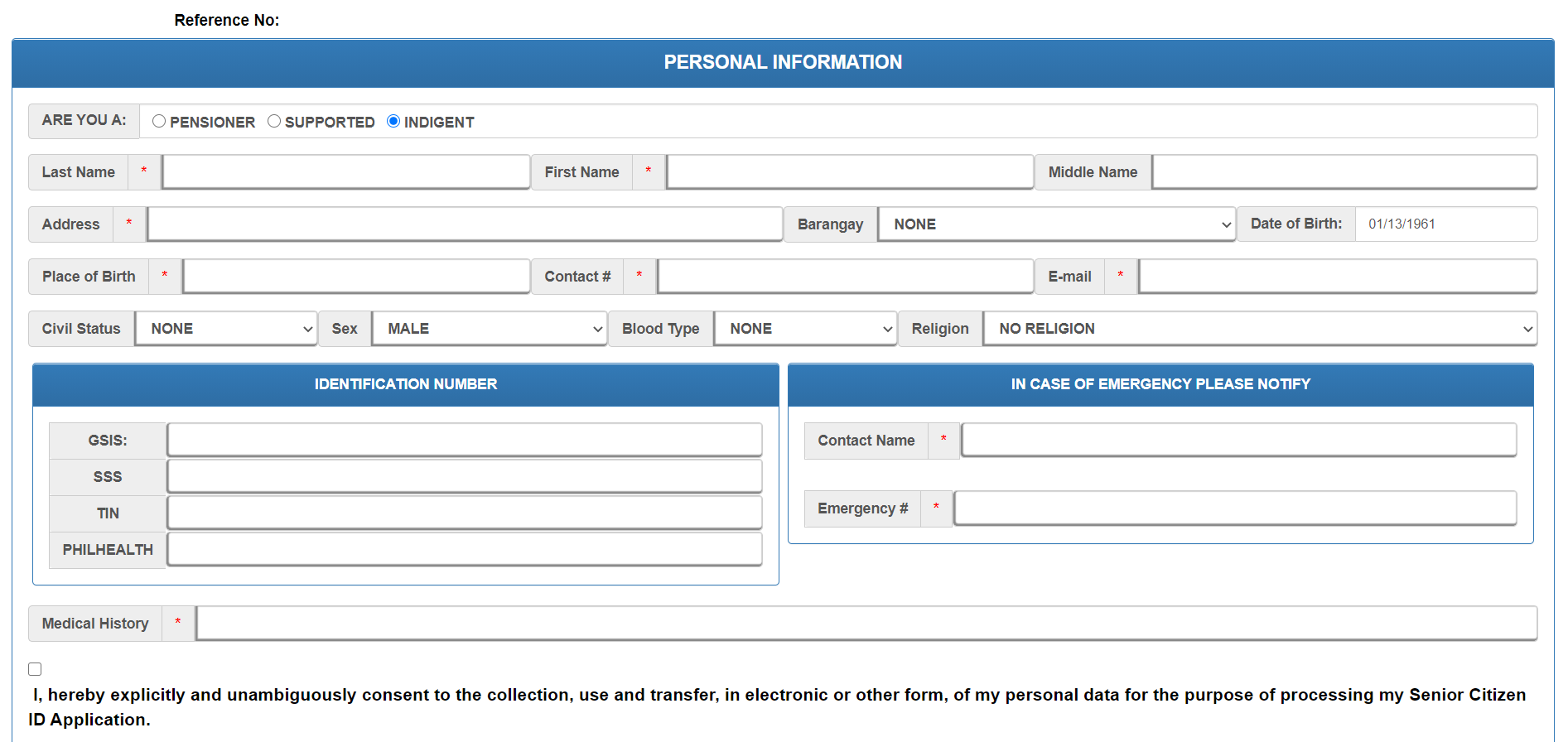 OSCA Contact Information
For more information, call the OSCA landline number at 857-3143 or mobile number at 09462812066. You can also call/text the Office of the Senior Citizens Affairs (OSCA) contact person COLEEN at 09069044808. 
Follow the format below and send it at 0965-882-5865 or 965-882-5866:
Meanwhile, for PWD ID registration, check out: KAGAY-ANONS! Here's How To Register For PWD ID Online
PWD ID registration: http://services.cagayandeoro.gov.ph/pwd/