Oh, hail the cute, clever clowder!
Let's take a quick trip down the memory lane. Here are 11 iconic cats who played a significant role during our childhood.
Felix the Cat | 1919
This one is for the OGs!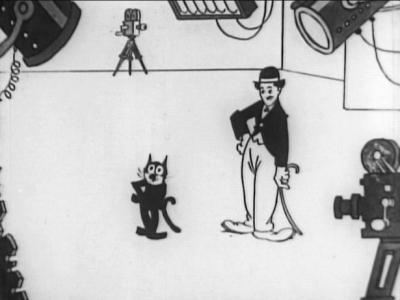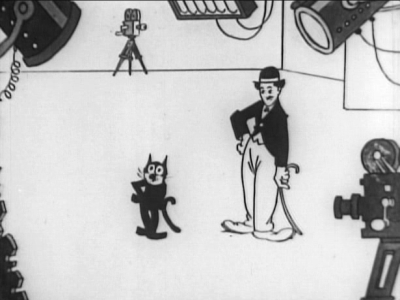 Felix, a curious, mischievous, and inventive little cat is considered as the first true animated movie star. His squat, angular, black body and huge, wide eyes (and grin) are his iconic features. Felix, derived from the Latin word felicis, means happy. This sensational feline made quite a lot of first in the history of cartoons including:
World's first cartoon superstar;
The first-ever image transmitted in television airwaves via NBC studios in 1928;
The first cartoon to participate in a balloon parade in 1933 during the Macy's Thanksgiving Day Parade.
Felix made his first appeared in a short film called Feline Follies created by New Jersey cartoonist Otto Messmer and produced by Pat Sullivan Studios in 1919. Also, Felix served as a mascot and an insignia for the US Navy VF-31 squadron in 1948. Around the 1950s, Messmer's apprentice, Joe Oriolo, redesigns Felix and added some friends such as Poindexter, The Professor, Rock Bottom, Kitty Kat, and the iconic Magic Bag of Tricks.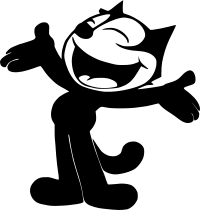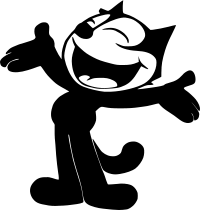 Around 2014, DreamWorks Animation bought the rights to then-95-year-old Felix from Joe Oriolo's son, Don.
A champion never lets anything stand in his way.
Thomas "Tom" Cat | 1940
You just can't get enough with this duo's love-hate relationship.
The one-half of the iconic frenemy duo, Thomas "Tom" Cat first appeared on MGM animation episode Puss Gets the Boots in 1940, as Jasper (Jerry as Jinx). He debuted as Tom on The Midnight Snack episode produced by Fred Quimby in 1941. Along with Jerry Mouse, their never-ending rivalry (and friendship) commenced, capturing the heart of kids (and adults) worldwide. Tom, created by William Hanna and Joseph Barbera, is a grey and blue anthropomorphic domestic short-haired Tuxedo cat. His name was derived from the phrase, tomcat which refers to male cats.
The dynamic duo raises to fame despite having no dialogues.


Sylvester J. Pussycat Sr. | 1939
Sufferin' succotash!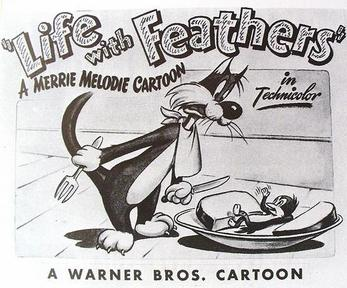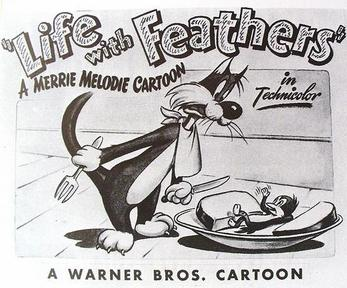 Another Tuxedo Cat, you might have seen Sylvester J Pussycat Sr as one of the Looney Tunes' gang. And like the love-hate relationship of Tom and Jerry, Sylvester also has his nemesis including Tweety Bird, Speedy Gonzales, and Hippety Hopper. This Bicolor cat first appeared on the Naughty but Mice episode with its earlier version in 1939. While his official version came out in 1945 on the Life with Feathers episode.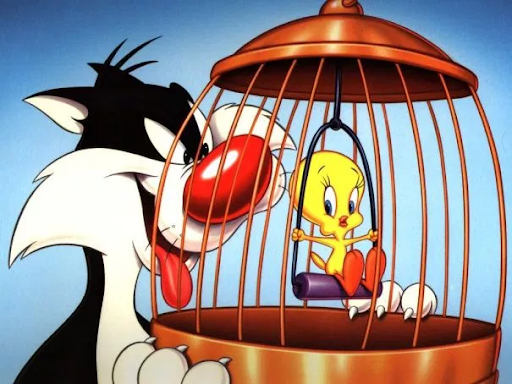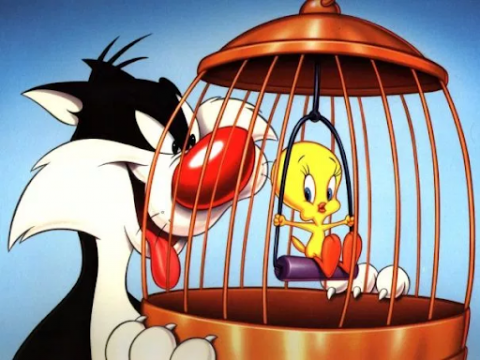 Sometime around the 1950s, Sylvester Jr. came into the spotlight. A miniature version of his father, Junior is known for often feeling ashamed on his father's humiliating tricks—exclaiming "Oh, Father…" or "Oh, the shame of it".
Top Cat | 1961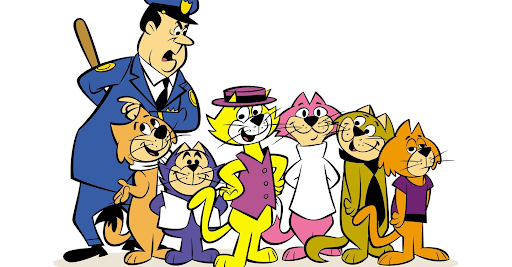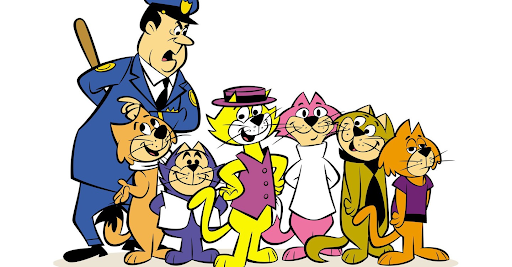 Another Hanna-Barbera creation, Top Cat is an American animated sitcom that first appeared on ABC network from September 1961 to April 1962. Dubbed as T.C., he is the leader of the Manhattan alley cats gang—Fancy-Fancy, Spook, Benny the Ball, Brain, and Choo Choo.
Doraemon | 1969
Ang Mahiwagang Bulsaaaa—
One of the longest animation series shown in GMA, Doraemon appeared first in a Japanese manga written and illustrated by Fujiko F. Fujio, the pen name of the duo Hiroshi Fujimoto and Motoo Abiko, in 1970. Doremon is a robotic cat who traveled back from the 22nd century to assist a boy named Nobita Nobi.
In 1973, a brief animated series was released by Nippon Television and remained exclusively available in the manga until 1979. Its series became popular, producing 1,787 episodes before concluding in March 2005.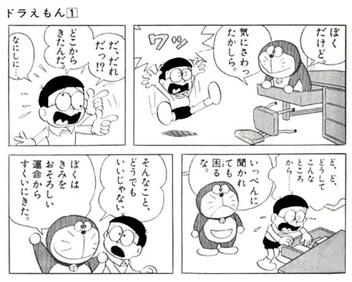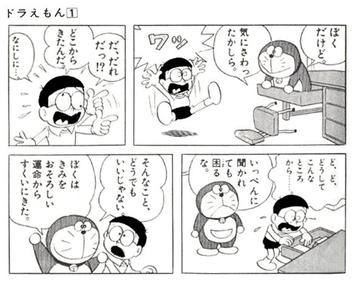 Not only Doraemon upholds amazing futuristic gadgets but is also packed with wisdom and a true friend.
Nobita: Bakit maski isipin ko na kaya ko gawin 'to, di ko pa rin makaya?
Doraemon: Simple lang yan. Kasi iniisip mo lang, hindi ka naniniwala.

Hindi mo dapat iniiyakan ang nakaraan. Isipin mo, bakit nasa harap ang mata? Ito ay para lagi mong nakikita ang iyong hinaharap.
The Aristocats | 1970
Madame Adelaide Bonfamille, the OG cat lady.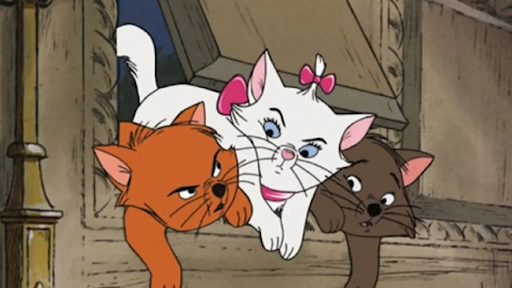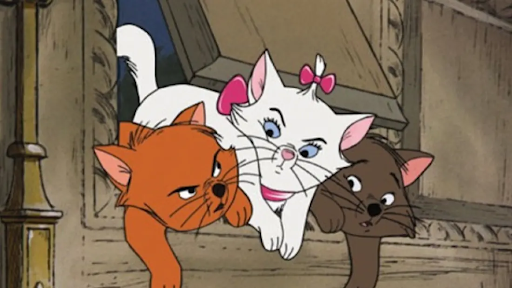 These elite and well-mannered domestic cats were pampered dearly by their retired opera diva owner until the butler Edgar decides to be greedy, tried disposing Duchess (mother cat) and her three cute kittens, Berlioz (black), Toulouse (brown), and Marie (white) away from Paris.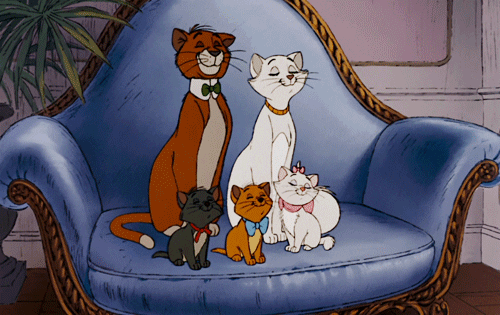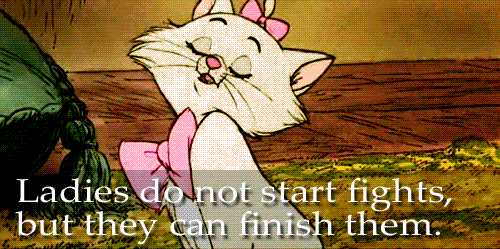 Hello Kitty | 1974
At 45, Kitty White still holds the throne as the feline queen of kawaii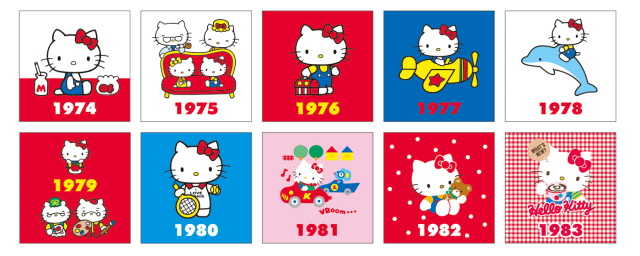 Design Evolution 1974-1983 /The Japan Times
Popularly known as Hello Kitty, Yuko Shimizu created this white adorable feline in 1974. It depicted a female gijinka (anthropomorphization) of a Jadisseminatedpanese Bobtail with a red bow on her left, with no mouth. She became a media franchise, widely disseminated around the globe.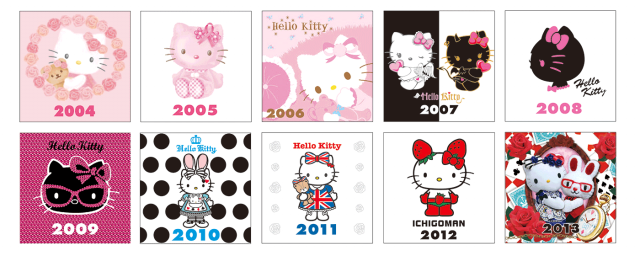 Garfield | 1976
If you hate Mondays too, then you and Garfield would get along!


Initially published locally as Jon in 1976, Jim Davis created Garfield as a comic strip series. Together with his human owner Jon Arbuckle and Odie, the dog, the syndication spread nationwide and expanded worldwide—earning a Guinness World Record. His iconic character represents a lazy cat who obsessively eats, loves drinking coffee, and hates Mondays (and diet).


CatDog | 1998
A time where cables ain't yet available for everyone and the only way to have a clear view of TV5 was to twist the antennas in all angles.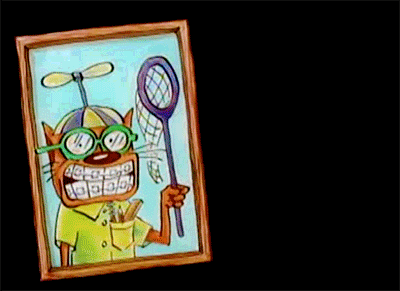 Created by Peter Hannan, CatDog is an American television series that depicts the life of conjoined brothers, Cat and Dog. Its first episode aired on Nickelodeon, April 1998. Cat is known for his cunningness and selfishness, compared to his sibling Dog who's more of a happy-go-lucky type. Cat usually devises plans and takes advantage of his brother's naivety, but often ends up blowing his greedy schemes back into his face.
Oggy & the Cockroaches | 1998
Zoi Zoi ZOi zOi ZOi zoi Zoi zOi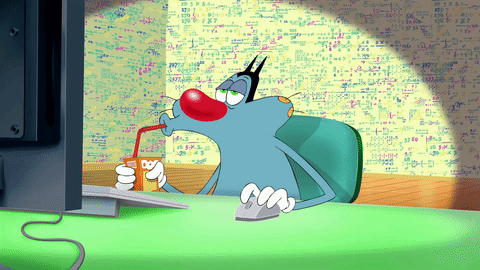 Unlike any other cats, Oggy gets to live a solo life in his huge (huge) mansion. With no pet owner to boss around, this anthropomorphic cat rather spends his days watching television or not eating. Not until these three pestering roaches—Joey, Dee Dee, and Marky—ruins his fun. Jean-Yves Raimbaud created this slapstick comedy series, airing first in France, 1998.
Puss in Boots | 2011
Must resist the cuteness!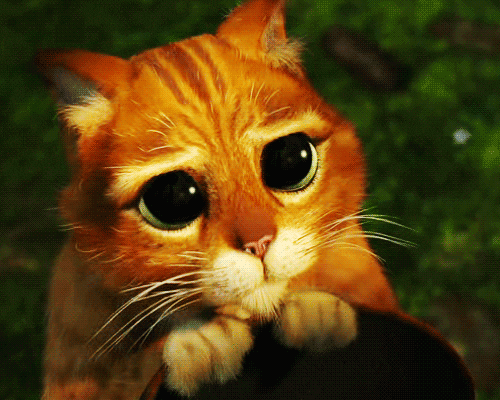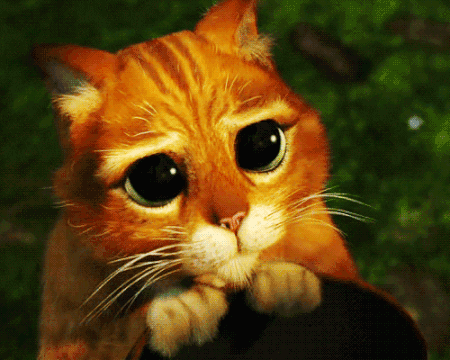 We all know him as the cunning anthropomorphic talking cat with irresistible sparkling eyes in Shrek 2. His character originated in a European fairy tale in 169, and after appearing on the Shrek franchise, Puss in Boots had a separate film in 2011. Here, we get to know the backstory of the cat musketeer—a fugitive on the run who seeks to restore his honor and to come back home to his adoptive human mother, Imelda.
—
Did we miss a kitty cat on the list? Let us know in the comment section below!