Are you stocking up on essentials but on a tight budget? Worry no more! Replenish your essential supplies at the comfort of your home this 4.15 Shopee Payday Sale!
Restock your supply of groceries, hygiene products, or personal care items online and enjoy huge savings through perks such as free shipping, cashback, and more when you purchase on Shopee today!
Also, check out how to stretch each peso and maximize your sweldo with the tipid tips we listed below!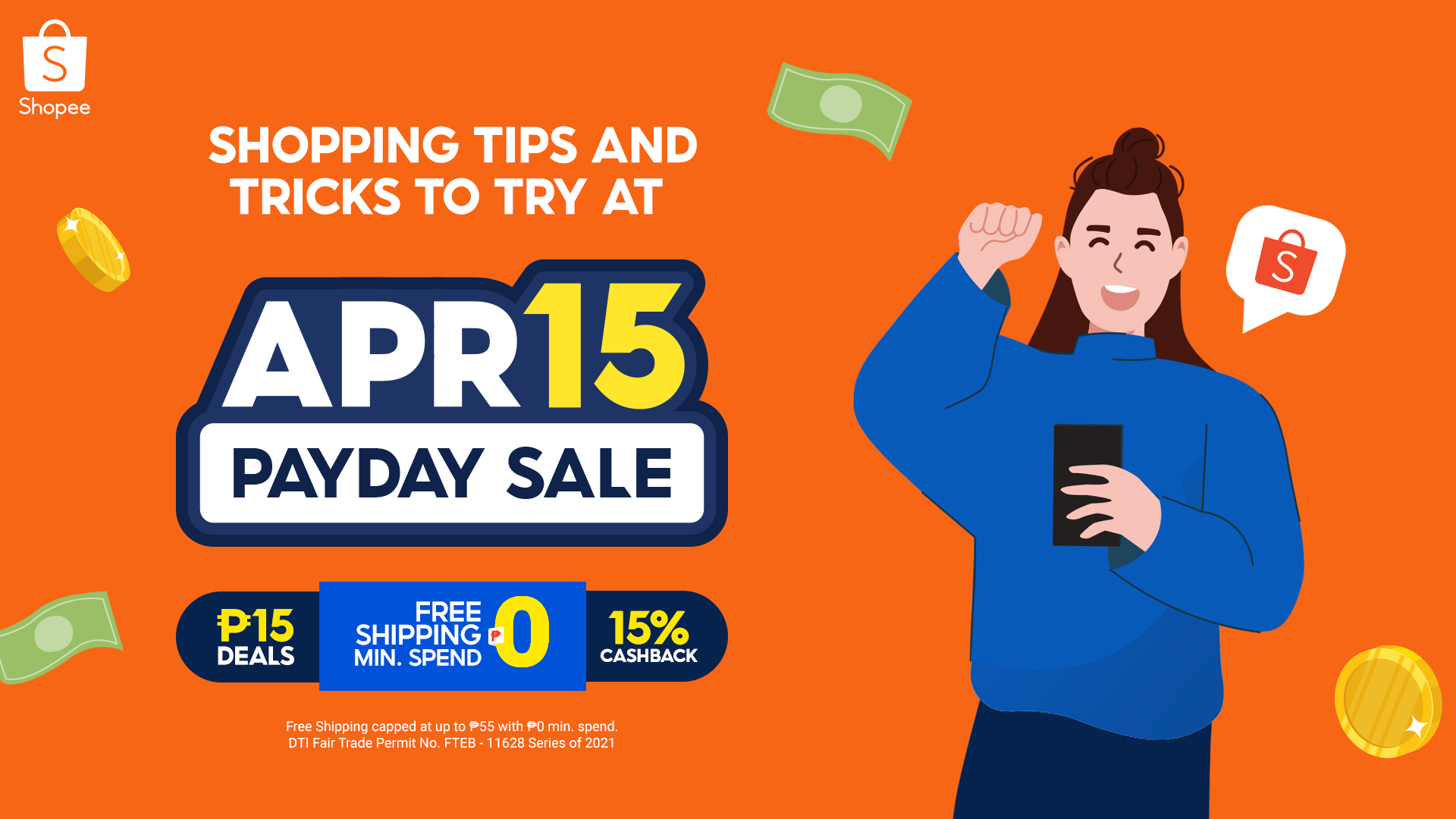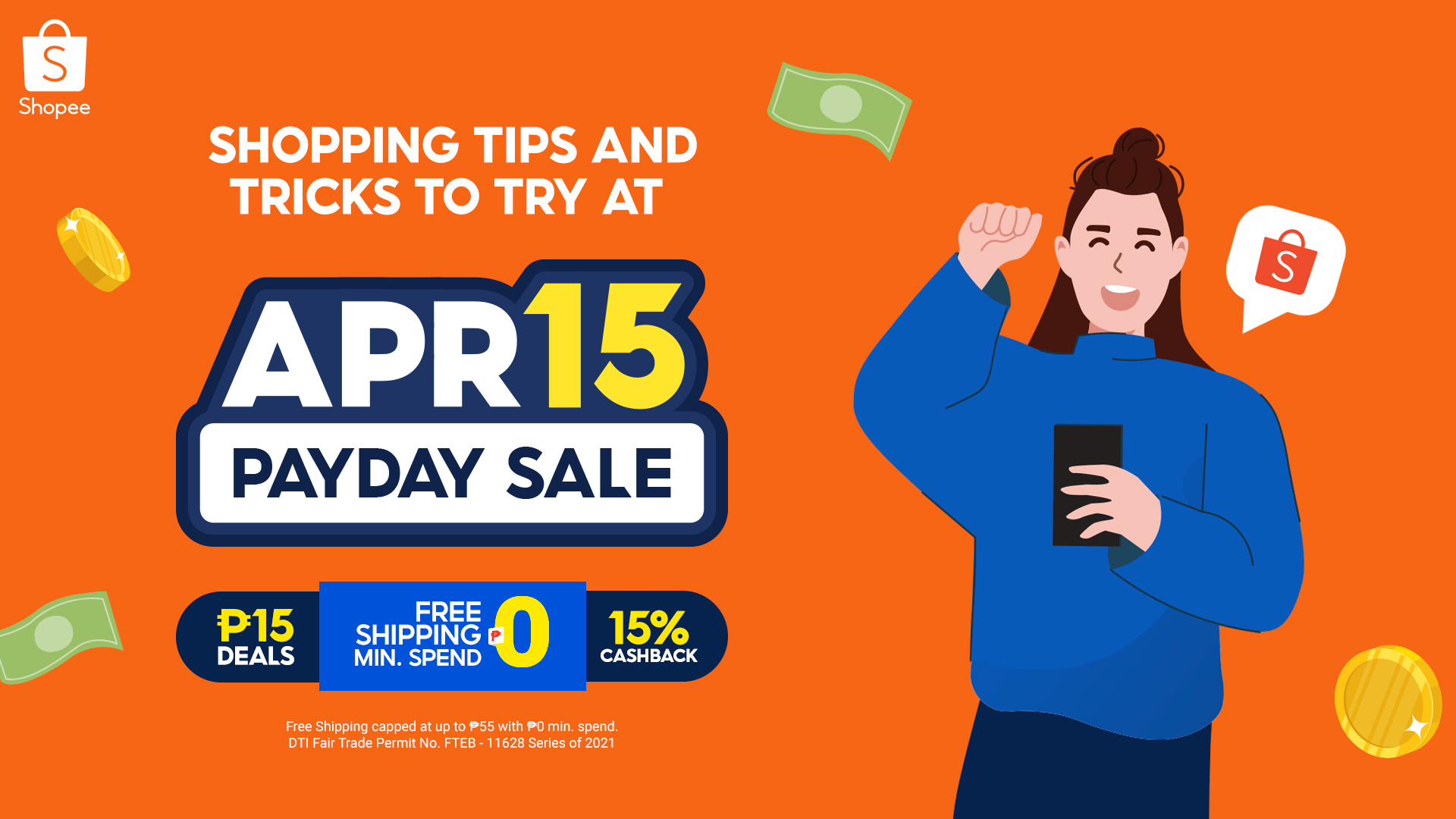 Always check if free shipping is available
Ditch the additional fees and enjoy more savings by using free shipping vouchers. This April 15, you can claim free shipping vouchers sitewide, available with no minimum spend, from 12:00 to 2:00 AM. You can also enjoy all-day free shipping from participating shops.
Make the most of coin cashback deals
Did you know that you can get coin cashback deals when you shop on Shopee? You can redeem coins for discounts on your subsequent purchases. Get 20% cashback on all your purchases from 12:00 to 2:00 AM, then enjoy 15% cashback for the rest of the day.
Pro tip: to earn even more coins, click the Daily Check-In Button on the Coins Rewards section, play Shopee Prizes, view Shopee Live streams, and review your purchases.
Keep an eye out for ₱15 flash deals
You can get products priced as high as ₱3,999 for only ₱15. Keep checking Shopee throughout the day to score these Fila Women's Shoes, Unilove Baby Package, Zeus x Fujisan Desk Speakers, and more for only ₱15.
Use ShopeePay to enjoy more rewards
Shop, buy load and pay bills with ShopeePay to earn additional perks. Check out with ShopeePay to get free shipping vouchers and an extra 15% cashback with no minimum spend. You can also enjoy ₱1 deals from your favorite fast-food brands such as McDonald's, Jollibee, Bonchon, Big Guys, and Red Ribbon. From 12:00 to 2:00 AM, buy ₱10 worth of data for only ₱1 and enjoy free access to Facebook, TikTok, YouTube, and more. Finally, get up to 25% cashback when you pay your electricity, water, and internet bills with ShopeePay!
Use these tips and tricks to make the most out of your hard-earned money when you shop for essentials at Shopee's 4.15 Payday Sale! For more information, visit https://shopee.ph/m/payday-sale.
Download the Shopee app for free via the App Store or Google Play.
---
Links are affiliates which means we earn a small percentage of every sale made through these links.
Also Read: Here's how to stay cool and healthy as you work, live, and play at home