Is there anything more sentimental than Pinoy chichirya from our youth?
Since we were younger till we were older, small snacks have been a part of our life. But do we continue to consume the same snacks from our younger years? Afterall, new ones hit the market every year, giving us additional choices. 
In this article, we will relive our childhood by looking back at some 90s chichirya.
What is Chichirya?
Chichirya, or Tsitsirya (in Filipino) is munched or grazed on snacks. In the Philippines, they are seen as junk food.
These goods may have flopped for reasons we are stumped about, but they will always be a part of our youth and something we will think about often, especially on days when we just want to munch on something tasty.
The best piso chichirya in the 90s that hit different even today
The snacks that we (the Batang 90's) used to enjoy back then are listed below:
NutriStar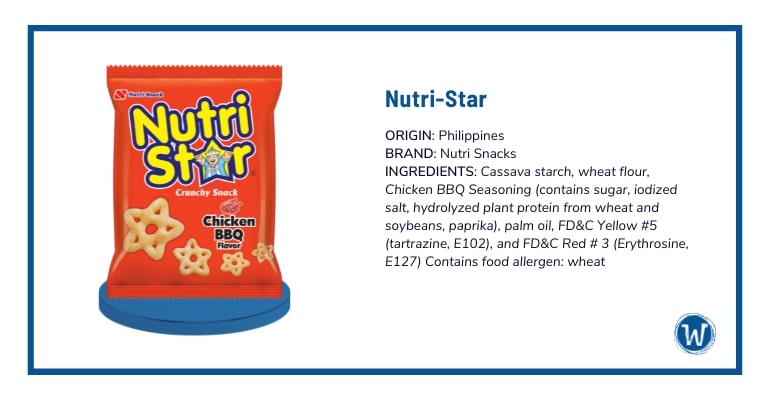 Remember the star-like shaped Filipino snack? We considered this one of the most delicious snacks back in our younger days. You will most certainly want more NutriStar after just one taste. It's Star-rific!
It also comes in two flavors, the BBQ and Cheese flavor. 
Order a pack of NutriStar at:
Lumpia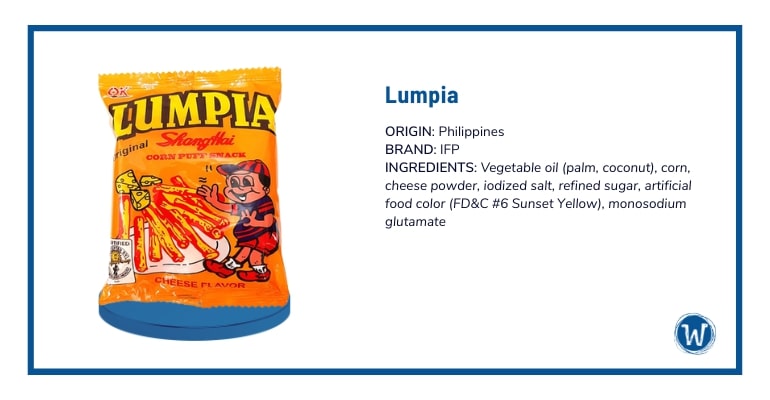 Nobody will deny the Filipinos' love of lumpia. This tigpipisong chichirya is available in various variations throughout the Philippines, including lumpiang hubad and lumpiang shanghai. 
This popular item is unsurprisingly included on our list of Filipino childhood snacks.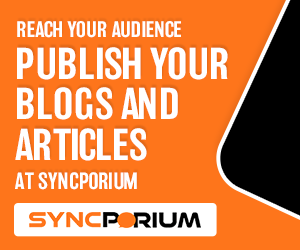 Do you recall the Lumpia Shanghai package that had three pieces per pack?
For a handful of Lumpia Shanghai chichirya, which comes with three pieces that are crunchy and salty in just the right amounts, kids in the 1990s would crowd around nearby sari-sari stores. 
They would dissolve in our mouths and gradually turn our teeth a bright and enjoyable orange color!
Order a pack of Lumpia at:
Ding Dong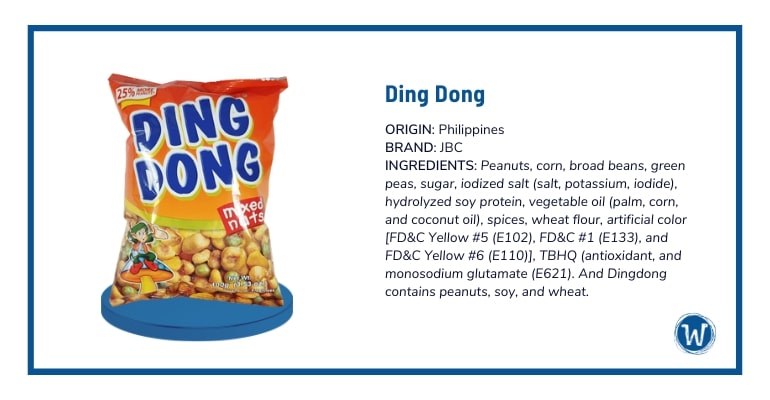 Ding Dong is a blend of chips, maize pieces, fava beans, green peas, and peanuts, as the names imply.
What's the best way to eat it? First, pour the content from its package onto a bowl or plate and spread for sharing!
This food is popular among Filipinos to enjoy at merienda, gatherings, business meetings, and even during late-night study sessions.
Add to cart Ding Dong at:
Rinbee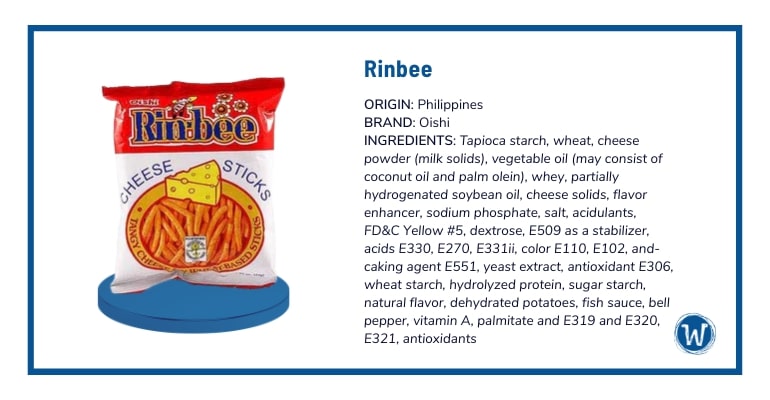 Crispy sticks with a cheesy taste are called Rinbee Cheese Sticks from Oishi. Delicious for in-between times and packaged in 24 grams.
These crisp sticks will probably make you think of cheddar chips you've had in the past.
The 24 grams in a bag makes a good party favor to give away. Rinbee sticks are a genuine pleasure in the Philippines, another delectable item from the Oishi line.
Order a pack of Rinbee at:
Shopee: Php 46 (5 packs)
Moby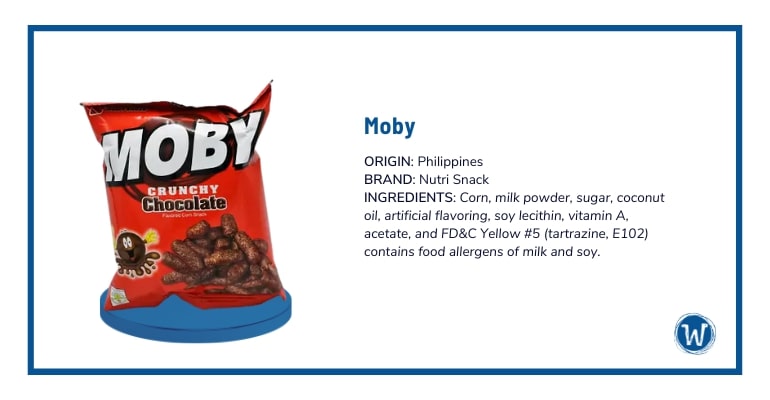 This delicious crispy snack with chocolate flavors and caramel puffs is ideal for snacking anytime!
You can't get enough Moby, whether you nibble it or let it melt on your tongue. No hulls, hard kernels, or preservatives, yet with a variety of creamy tastes to satisfy the taste buds of everyone.
Add to cart Moby at:
Shopee: Php 9 each
PeeWee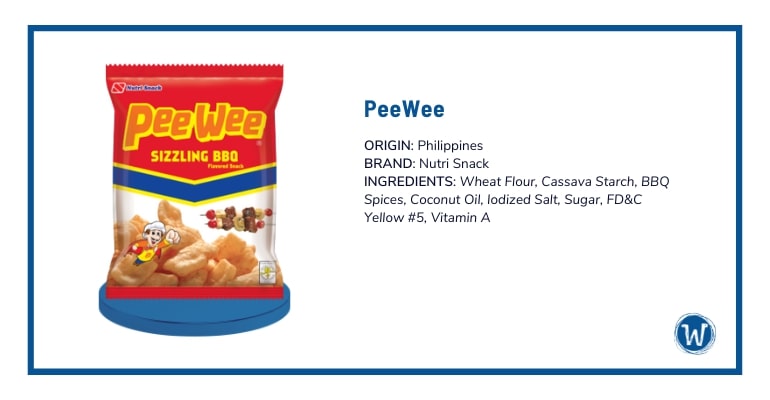 Of course, not to be missed is PeeWee! We particularly like its crisp, salty, and flavorful taste.
One of the earliest snacks that many Filipino children are accustomed to is PeeWee. This snack is delicious, crispy, and available in pizza supreme, sizzling barbeque, and hot chili varieties. PeeWee's continued existence after all these years is impressive and to be expected!
Order packs of PeeWee at:
Shopee: Php 9 each

Ri-Chee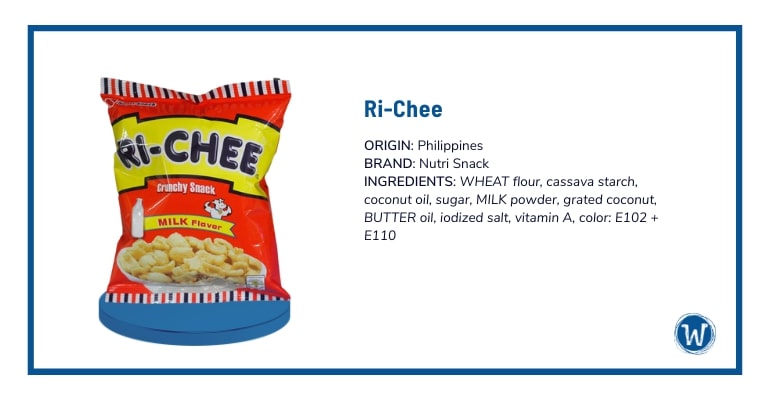 When you think of Filipino childhood snacks, one of the first ones that come into mind is Ri-Chee, the timeless combination of sweetness and crunch.
Ri-Chee is unique especially in this chichirya list with most of the snacks salty and savory.
This Filipino chichirya is a calcium-fortified healthy snack that Filipinos have been eating for a long time. It tastes good, is crunchy and creamy sweet.
Almost every Filipino has tried this chichirya and unavoidably fell in love with it. And a bag of Ri-Chee is small, and everyone has undoubtedly experienced asking for more.
Order Ri-Chee at:
Sweet Corn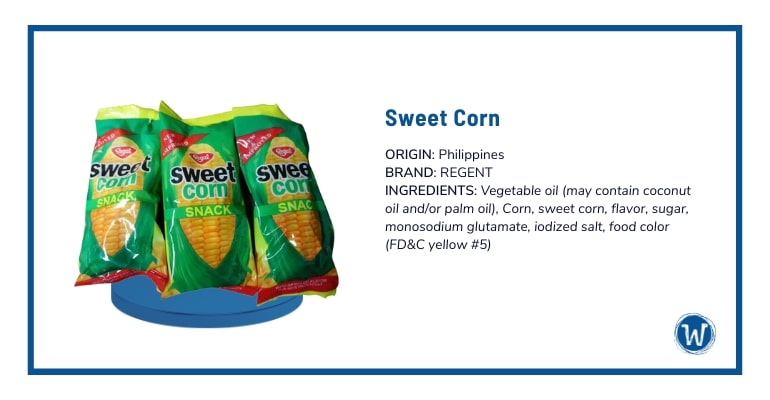 Before eating, we used to enjoy playing with Sweet Corn. How many pieces of delicious corn were successfully caught in your mouth?
Indeed, to not go back to the flavor of its enticing sweetness and saltiness would be regrettable.
Order a pack of Sweet Corn at:
Captain Sid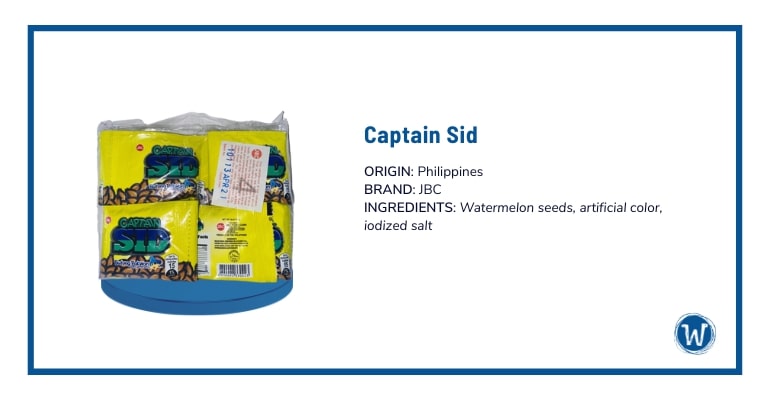 Another well-known chichirya from the 80s to 90s that is still on the market but hard to find is Captain Sid together with Dragon Sid. We used to like eating Black Melon Seeds, also known as butong pakwan, as a snack while watching our favorite cartoons or chatting with our friends.
Captain Sid is produced with premium watermelon seeds that have been expertly roasted, with the optimal number of saltiness and tasty shells that are simple to shatter. Around 20 pieces come in a pack.
Order a pack of Captain Sid at:
Shopee: Php 23 per pack
These are just a few of the well-liked chichirya among Filipinos of all ages. These snacks are excellent since you can occasionally enjoy them no matter how old you become.
In fact, these snacks may transport you back to your younger years and give you a "taste" of home and "before."
Long live the 90s kids! –WhatALife!/Brix
---
Also read: Alternative food to eat during the lent season