Top seed Philadelphia 76ers prove why they rank first as they win the first round of the 2021 NBA Playoffs vs Washington Wizards, 125-118.
The 76ers vs Wizards first game of the 2021 NBA Playoffs happened at Wells Fargo Area on Sunday, May 23, which ended with ten lead changes and 13 ties.
Philadelphia went into halftime down one, 62-61. However, the third quarter made all of the difference in the game.
Continue reading below to know more!
The Sixers' Big Three
76ers big three players Tobias Harris, Joel Embiid, and Ben Simmons has exuded dominance and won over Wizards in their Eastern Conference quarterfinal series opener.
Harris scored 28 points in the first half of the 76ers vs Wizards game. With a career-playoff high 37 points, 6 rebounds, 2 assists, and 2 steals, he was definitely one of the players who showed a fantastic performance on Sunday.
Of course, MVP candidate, Embiid did not disappoint fans. He scored 30 points and had 6 rebounds, 3 assists, and a block. Despite three early fouls, he was able to bring his A-game in the second half, scoring 21 points after the break.
Another notable player would be Defensive Player of the Year candidate Simmons. He posted 6 points, 15 rebounds, 15 assist double-double, 1 steal, and a block.
76ers vs Wizards Third Quarter was the turning point
Meanwhile, Washington held a 5-point lead early in the third quarter.
Still, Philadelphia's defense strengthened, and they outscored Washington in the third frame, 38-31. This is due to 55.6% shooting from deep and 61.9% shooting from the field.
A key contributor for the third quarter is Seth Curry, whose 3-pointer at 88-81 capped a 16-4 76ers' run. He posted 15 points in the second half and 4 rebounds, 1 assist, and 2 steals. Other players who made their own 3-point attempt in the frame are Tobias Harris and Danny Green.
Up Next
The Philadelphia 76ers will host Game 2 at 7:00 PM ET at the Center. They will then travel for Game 3 and Game 4 to Washington. For Games 5 to 7, they will have alternate locations, starting in South Philadelphia.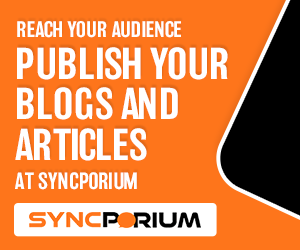 —(Source: NBA)
---
Also Read: Grizzlies advance in play-in vs Spurs, 100-96